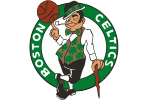 Sat 11/9, 10:05 PM - At&t Center
BOS +2, O/U 218.5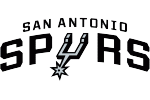 Sat 11/9, 10:05 PM - At&t Center
BOS +2, O/U 218.5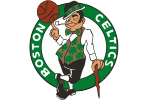 43-21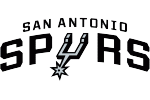 27-36
Spread
Moneyline
Total
1H Spread
1H Moneyline
1H Total
Best Bets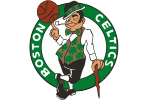 Celtics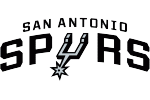 Spurs

+2 (-110)
o218.5 (-110)

+2 (-108)
o220.5 (-112)

+2 (-110)
o218.5 (-110)

+2 (-110)
o218 (-110)

+2 (-110)
o218 (-110)

+2 (-110)
o218.5 (-110)

+2 (-110)
o218 (-110)

Consensus
CELTICS +2

FanDuel
CELTICS +2.5

William Hill
CELTICS +1.5
See All Sportsbooks
Team Summary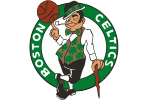 Boston Celtics Summary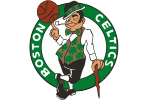 Head Coach
Brad Stevens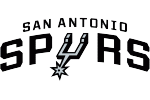 San Antonio Spurs Summary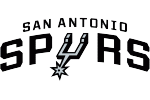 Head Coach
Gregg Popovich
Schedule Summary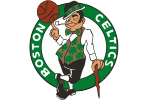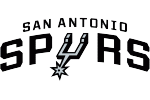 Total Games: 82
Record: 27-36
ATS Record: 25-37
O/U Record: 38-24
Games: 82
Record: 27-36
ATS: 25-37
O/U: 38-24
Date
Opponent
Score
ATS
O/U
B2B
Thu 10/24
vs. NYK
W 120
-111
L -10.5
O 214.5
NO
Sun 10/27
vs. WAS
W 124
-122
L -11.5
O 219.5
NO
Tue 10/29
vs. POR
W 113
-110
L -6
--
NO
Fri 11/1
@ LAC
L 97
-103
L +5
U 229
NO
Sat 11/2
@ GSW
W 127
-110
W -7
O 222.5
YES
Mon 11/4
vs. LAL
L 96
-103
L +1.5
U 217
NO
Wed 11/6
@ ATL
L 100
-108
L -5.5
U 222.5
NO
Fri 11/8
vs. OKC
W 121
-112
W -5
O 211.5
NO
Sat 11/9
vs. BOS
L 115
-135
W -2
O 218.5
YES
Tue 11/12
vs. MEM
L 109
-113
L -10.5
U 224.5
NO
Thu 11/14
@ MIN
L 114
-129
L +1.5
O 228.5
NO
Sat 11/16
@ ORL
L 109
-111
W +2.5
O 211.5
NO
Sun 11/17
vs. POR
L 116
-121
L -1.5
O 225.5
YES
Tue 11/19
@ DAL
L 110
-117
L +4.5
O 224
NO
Thu 11/21
@ WAS
L 132
-138
L -2
O 237
NO
Sat 11/23
@ PHI
L 104
-115
L +7
U 220.5
NO
Sun 11/24
@ NYK
W 111
-104
W -2.5
U 217
YES
Tue 11/26
vs. LAL
L 104
-114
L +4.5
U 222.5
NO
Thu 11/28
vs. MIN
L 101
-113
L -3
U 230
NO
Sat 11/30
vs. LAC
W 107
-97
W +5
U 224.5
NO
Sun 12/1
@ DET
L 98
-132
L +2.5
O 217.5
YES
Wed 12/4
vs. HOU
W 135
-133
W +7
O 233.5
NO
Sat 12/7
vs. SAC
W 105
-104
L -4
U 214.5
NO
Fri 12/13
vs. CLE
L 109
-117
L -11.5
O 218.5
NO
Sat 12/14
@ PHX
W 121
-119
-2
O 221
YES
Tue 12/17
@ HOU
L 107
-109
W +10
U 232.5
NO
Fri 12/20
vs. BKN
W 118
-105
W -4
O 219.5
NO
Sun 12/22
vs. LAC
L 109
-134
L +5.5
O 224.5
NO
Tue 12/24
@ MEM
W 145
-115
W -1
O 228.5
NO
Fri 12/27
@ DAL
L 98
-102
W +8
U 226.5
NO
Sun 12/29
vs. DET
W 136
-109
W -5
O 221
NO
Wed 1/1
vs. GSW
W 117
-113
L -11
O 217
NO
Fri 1/3
vs. OKC
L 103
-109
L -2.5
U 217
NO
Sun 1/5
@ MIL
L 118
-127
W +12
O 228.5
NO
Tue 1/7
vs. MIL
W 126
-104
W +8
O 228.5
NO
Thu 1/9
@ BOS
W 129
-114
L +7
O 220.5
NO
Sat 1/11
@ MEM
L 121
-134
L Even
O 231
NO
Sun 1/12
@ TOR
W 105
-104
W +5
U 220
YES
Thu 1/16
@ MIA
L 100
-106
L +5
U 219.5
NO
Sat 1/18
vs. ATL
L 120
-121
L -9
O 230.5
NO
Sun 1/19
vs. MIA
W 107
-102
W +1.5
U 222.5
YES
Tue 1/21
@ PHX
W 120
-118
W +4.5
O 230
NO
Thu 1/23
@ NOP
W 121
-117
W +3.5
O 236.5
NO
Sat 1/25
vs. PHX
L 99
-103
L -5
U 225.5
NO
Sun 1/26
vs. TOR
L 106
-110
L +3.5
U 220.5
YES
Tue 1/28
@ CHI
L 109
-110
W +1.5
O 213
NO
Thu 1/30
vs. UTA
W 127
-120
W +5
O 222
NO
Sun 2/2
vs. CHA
W 114
-90
W -8
U 214.5
NO
Tue 2/4
@ LAC
L 105
-108
W +9
U 229.5
NO
Wed 2/5
@ LAL
L 102
-129
L +10.5
O 226.5
YES
Fri 2/7
@ POR
L 117
-125
L +3.5
O 228
NO
Sun 2/9
@ SAC
L 102
-122
L -2.5
O 222.5
NO
Tue 2/11
@ DEN
L 120
-127
L +6.5
O 216
NO
Wed 2/12
@ OKC
W 114
-106
W +8
O 219.5
YES
Sat 2/22
@ UTA
W 113
-104
W +7
U 223.5
NO
Mon 2/24
@ OKC
L 103
-131
L +5
O 222.5
NO
Thu 2/27
vs. DAL
L 103
-109
L +4
U 233
NO
Sun 3/1
vs. ORL
W 114
-113
L -4
O 224
NO
Tue 3/3
vs. IND
L 111
-116
L +2
O 220
NO
Wed 3/4
@ CHA
W 104
-103
L -4
U 211.5
YES
Sat 3/7
@ BKN
L 120
-139
L +2.5
O 225.5
NO
Sun 3/8
@ CLE
L 129
-132
L -4.5
O 226.5
YES
Wed 3/11
vs. DAL
W 119
-109
W +4
U 232
NO
Sat 3/14
vs. DEN
--
--
--
NO
Sun 3/15
vs. MIN
--
--
--
YES
Tue 3/17
vs. MEM
--
--
--
NO
Thu 3/19
@ NOP
--
--
--
NO
Sat 3/21
vs. CHI
--
--
--
NO
Sun 3/22
vs. UTA
--
--
--
YES
Wed 3/25
@ UTA
--
--
--
NO
Fri 3/27
@ MIN
--
--
--
NO
Sat 3/28
@ DEN
--
--
--
YES
Mon 3/30
@ GSW
--
--
--
NO
Wed 4/1
@ SAC
--
--
--
NO
Sat 4/4
vs. GSW
--
--
--
NO
Sun 4/5
vs. NOP
--
--
--
YES
Wed 4/8
vs. SAC
--
--
--
NO
Thu 4/9
@ HOU
--
--
--
YES
Sat 4/11
vs. PHI
--
--
--
NO
Sun 4/12
vs. HOU
--
--
--
YES
Mon 4/13
@ IND
--
--
--
YES
Wed 4/15
vs. NOP
--
--
--
NO
Top Trends Summary
The Spurs's top 5 trends favoring them to cover the Spread
Stars
Top Trend & Type
Total Games
Record
Units Won
ROI
coaching

Gregg Popovich is 561 - 461 in home games while coaching San Antonio
Games
1045
Record
561-461
Units Won
0
ROI
0.0%
coaching

Gregg Popovich is 531 - 437 as a home favorite while coaching San Antonio
Games
991
Record
531-437
Units Won
0
ROI
0.0%
coaching

Gregg Popovich is 446 - 365 versus poor foul drawing teams - attempting <=24 free throws/game while coaching San Antonio
Games
836
Record
446-365
Units Won
0
ROI
0.0%
coaching

Gregg Popovich is 355 - 287 in the first half of the season while coaching San Antonio
Games
659
Record
355-287
Units Won
0
ROI
0.0%
coaching

Gregg Popovich is 863 - 737 as a favorite while coaching San Antonio
Games
1635
Record
863-737
Units Won
0
ROI
0.0%
Spread
Moneyline
Total
1st Half Spread
1st Half Moneyline
1st Half Total
2nd Half Spread
2nd Half Moneyline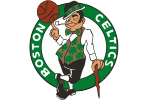 Celtics Lineup
PG
Kemba Walker
Latest News
SG
Jaylen Brown
Latest News
SF
Jayson Tatum
Latest News
PF
Gordon Hayward
Latest News
C
Daniel Theis
Latest News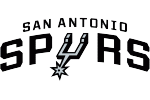 Spurs Lineup
PG
Dejounte Murray
Latest News
SG
Bryn Forbes
Latest News
SF
DeMar DeRozan
Latest News
PF
Trey Lyles
Latest News
C
LaMarcus Aldridge
Latest News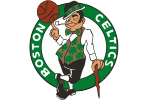 Celtics Lineup
PG
Kemba Walker
Latest News
SG
Jaylen Brown
Latest News
SF
Jayson Tatum
Latest News
PF
Gordon Hayward
Latest News
C
Daniel Theis
Latest News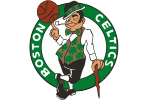 Celtics Injuries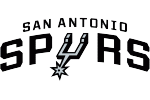 Spurs Injuries
Out with shin bruise
Walker is dealing with a bruised shin that will cost him a second consecutive game. Prior to the injury, the second-year guard had averaged 18.9 minutes over seven games since the All-Star break.
out indefinitely with calf strain
Murray apparently picked up the injury at some point during Sunday's loss to the Cavs, though he didn't appear bothered, as he finished with 17 points, seven rebounds, six assists and six steals in 31 minutes. The Spurs are notoriously withholding when it comes to injuries, so it's very much unclear how much time Murray could miss. This week, the Spurs play Tuesday, Friday and Saturday before finishing out a four-game homestand on Marc. 16 against Memphis.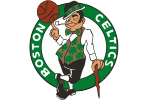 Celtics Injuries