Boston Celtics
vs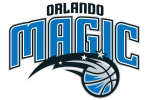 Orlando Magic Prediction
The Boston Celtics will face off against the Orlando Magic in what is expected to be a closely contested matchup. According to our analysis, the Celtics are slightly favored with a 58.2 percent chance of victory. Both teams have been efficient from the field, with the Magic forecasted to have a slightly higher shooting percentage at 45.8 percent compared to the Celtics' 44.0 percent. The rebounding battle appears to be evenly matched, with the Celtics projected to secure 45.3 rebounds and the Magic close behind with 44.9 rebounds. However, the Magic have displayed better ball control, committing fewer turnovers at 12.6 compared to the Celtics' 14.0.

When it comes to three-point shooting, the Celtics have been more prolific, making an average of 15.1 three-pointers per game on a 36.8 percent conversion rate. Meanwhile, the Magic are hitting an average of 11.0 three-pointers on a lower shooting percentage of 32.3 percent. Key player statistics also indicate that Jayson Tatum has been leading the charge for the Celtics, averaging an impressive 29.3 points per game, while Paolo Banchero has been instrumental for the Magic with an average of 17.3 points per game.

In terms of sports odds, sportsbooks and handicappers have set the line at ORL 0.0 TOTAL 0.0, indicating that this game is expected to be extremely close and potentially come down to a last-minute shot or play. The Celtics hold a strong win-loss record of 12-3, while the Magic aren't far behind at 10-5. When it comes to against-the-spread (ATS) records, both teams have shown vulnerability, with the Celtics sitting at 7-7 and the Magic just slightly better at 11-3.

To get a more comprehensive analysis and see how our model is picking this game, make sure to subscribe to BetQL. With our in-depth data and expert insights, you'll have all the tools you need to make informed wagers and stay ahead of the game.