Dallas Mavericks
Mavericks
6-4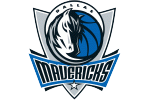 Sun 11/10, 1:05 AM - Fedex Forum
DAL -5.5, O/U 222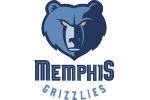 Memphis Grizzlies
Grizzlies
3-7
Sun 11/10, 1:05 AM - Fedex Forum
DAL -5.5, O/U 222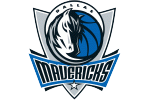 6-4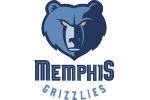 3-7

-5.5 (-110)
o222 (-110)

-5.5 (-110)
o222 (-110)

-5.5 (-110)
o222 (-110)

-5.5 (-110)
o222 (-110)

-5.5 (-110)
o222 (-110)

-5.5 (-110)
o222 (-110)

-5.5 (-110)
o221.5 (-110)

Consensus
MAVERICKS -5.5

FanDuel
MAVERICKS -5.5

Mirage
MAVERICKS -5.5
See All Sportsbooks
Schedule Summary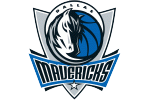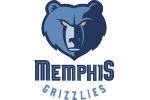 Total Games: 82
Record: 3-7
ATS Record: 4-6
O/U Record: 4-6
Games: 82
Record: 3-7
ATS: 4-6
O/U: 4-6
Date
Opponent
Score
ATS
O/U
B2B
Wed 10/23
@ MIA
L 101
-120
L +6.5
O 213.5
NO
Sat 10/26
vs. CHI
L 102
-110
L +2
U 224
NO
Sun 10/27
vs. BKN
W 134
-133
W +4
O 225
YES
Wed 10/30
@ LAL
L 91
-120
L +11.5
U 215
NO
Sun 11/3
vs. PHX
L 105
-114
L +3
U 221.5
NO
Tue 11/5
vs. HOU
L 100
-107
L +6
U 230
NO
Thu 11/7
vs. MIN
W 137
-121
W +3.5
O 224.5
NO
Sat 11/9
@ ORL
L 86
-118
L +7.5
U 208.5
NO
Sun 11/10
vs. DAL
L 122
-138
W +5.5
O 222
YES
Tue 11/12
@ SAS
W 113
-109
W +10.5
U 224.5
NO
Thu 11/14
@ CHA
--
+1.5
U 220
NO
Sat 11/16
vs. UTA
--
--
--
NO
Sun 11/17
vs. DEN
--
--
--
YES
Wed 11/20
vs. GSW
--
--
--
NO
Sun 11/24
vs. LAL
--
--
--
NO
Tue 11/26
@ IND
--
--
--
NO
Thu 11/28
vs. LAC
--
--
--
NO
Sat 11/30
vs. UTA
--
--
--
NO
Sun 12/1
@ MIN
--
--
--
YES
Tue 12/3
vs. IND
--
--
--
NO
Thu 12/5
@ CHI
--
--
--
NO
Sun 12/8
@ UTA
--
--
--
NO
Tue 12/10
@ GSW
--
--
--
NO
Thu 12/12
@ PHX
--
--
--
NO
Sat 12/14
vs. MIL
--
--
--
NO
Sun 12/15
vs. WAS
--
--
--
YES
Tue 12/17
vs. MIA
--
--
--
NO
Thu 12/19
@ OKC
--
--
--
NO
Sat 12/21
@ CLE
--
--
--
NO
Sun 12/22
vs. SAC
--
--
--
YES
Tue 12/24
vs. SAS
--
--
--
NO
Fri 12/27
@ OKC
--
--
--
NO
Sat 12/28
@ DEN
--
--
--
YES
Mon 12/30
vs. CHA
--
--
--
NO
Fri 1/3
@ SAC
--
--
--
NO
Sat 1/4
@ LAC
--
--
--
YES
Mon 1/6
@ PHX
--
--
--
NO
Wed 1/8
vs. MIN
--
--
--
NO
Sat 1/11
vs. SAS
--
--
--
NO
Sun 1/12
vs. GSW
--
--
--
YES
Wed 1/15
vs. HOU
--
--
--
NO
Sat 1/18
vs. CLE
--
--
--
NO
Mon 1/20
vs. NOP
--
--
--
NO
Thu 1/23
@ BOS
--
--
--
NO
Sat 1/25
@ DET
--
--
--
NO
Sun 1/26
vs. PHX
--
--
--
YES
Wed 1/29
vs. DEN
--
--
--
NO
Thu 1/30
@ NYK
--
--
--
YES
Sat 2/1
@ NOP
--
--
--
NO
Tue 2/4
vs. DET
--
--
--
NO
Thu 2/6
@ DAL
--
--
--
NO
Sat 2/8
@ PHI
--
--
--
NO
Sun 2/9
@ WAS
--
--
--
YES
Thu 2/13
vs. POR
--
--
--
NO
Fri 2/21
@ SAC
--
--
--
NO
Sat 2/22
@ LAL
--
--
--
YES
Tue 2/25
@ LAC
--
--
--
NO
Thu 2/27
@ HOU
--
--
--
NO
Sat 2/29
vs. SAC
--
--
--
NO
Sun 3/1
vs. LAL
--
--
--
YES
Tue 3/3
@ ATL
--
--
--
NO
Thu 3/5
@ BKN
--
--
--
NO
Sat 3/7
@ DAL
--
--
--
NO
Sun 3/8
vs. ATL
--
--
--
YES
Wed 3/11
vs. ORL
--
--
--
NO
Fri 3/13
@ POR
--
--
--
NO
Sun 3/15
@ UTA
--
--
--
NO
Tue 3/17
@ SAS
--
--
--
NO
Wed 3/18
vs. OKC
--
--
--
YES
Fri 3/20
@ MIL
--
--
--
NO
Sun 3/22
vs. NOP
--
--
--
NO
Wed 3/25
@ NOP
--
--
--
NO
Thu 3/26
vs. BOS
--
--
--
YES
Sun 3/29
vs. TOR
--
--
--
NO
Mon 3/30
@ TOR
--
--
--
YES
Thu 4/2
vs. NYK
--
--
--
NO
Sat 4/4
vs. DAL
--
--
--
NO
Mon 4/6
@ POR
--
--
--
NO
Wed 4/8
@ DEN
--
--
--
NO
Sun 4/12
vs. OKC
--
--
--
NO
Tue 4/14
vs. PHI
--
--
--
NO
Wed 4/15
@ HOU
--
--
--
YES
Top Trends Summary
The Mavericks's top 5 trends favoring them to cover the Spread
Stars
Top Trend & Type
Total Games
Record
Units Won
ROI
coaching

Rick Carlisle is 263 - 207 in road games while coaching Dallas
Games
476
Record
263-207
Units Won
0
ROI
0.0%
coaching

Rick Carlisle is 183 - 143 as a road underdog while coaching Dallas
Games
331
Record
183-143
Units Won
0
ROI
0.0%
coaching

Rick Carlisle is 242 - 200 after a game where they failed to cover the spread while coaching Dallas
Games
453
Record
242-200
Units Won
0
ROI
0.0%
coaching

Rick Carlisle is 235 - 194 after 1 or more consecutive losses while coaching Dallas
Games
440
Record
235-194
Units Won
0
ROI
0.0%
coaching

Rick Carlisle is 138 - 108 when the line is +3 to -3 while coaching Dallas
Games
249
Record
138-108
Units Won
0
ROI
0.0%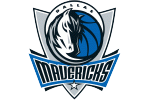 Mavericks Lineup
PG
Luka Doncic
Latest News
SG
Seth Curry
Latest News
SF
Dorian Finney-Smith
Latest News
PF
Kristaps Porzingis
Latest News
PF
Maximilian Kleber
Latest News
C
Dwight Powell
Latest News
C
Boban Marjanovic
Latest News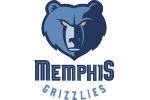 Grizzlies Lineup
PG

JA Morant
Latest News
PG
Tyus Jones
Latest News
SG
Dillon Brooks
Latest News
SF
Jae Crowder
Latest News
PF
Jaren Jackson Jr.
Latest News
C
Jonas Valanciunas
Latest News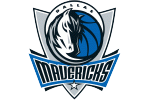 Mavericks Lineup
PG
Luka Doncic
Latest News
SG
Seth Curry
Latest News
SF
Dorian Finney-Smith
Latest News
PF
Kristaps Porzingis
Latest News
PF
Maximilian Kleber
Latest News
C
Dwight Powell
Latest News
C
Boban Marjanovic
Latest News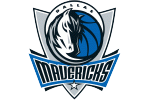 Mavericks Injuries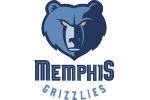 Grizzlies Injuries
Out vs. Spurs
Allen has already missed the last four games with a sore left ankle, and he should be considered day-to-day until the team gives any other indiction. Prior to the injury, Allen had played double-digit minutes in all five games.
Remains without a suitor
Iguodala was traded to the Grizzlies over the summer but elected not to report to training camp. There is no interest in playing from either side but it appears as though the Grizzlies would prefer to trade him as opposed to buying him out. Until they find a team that is even moderately interested, Iguodala can safely remain on all waivers.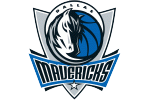 Mavericks Injuries