CIN
FC Cincinnati
Sat 5/22, 5:00 PM
MTL
Montreal Impact
MTL -124 O/U 2.5
LA
LA Galaxy
Sat 5/22, 7:30 PM
POR
Portland Timbers
POR -114 O/U 3 & 3.5
MIA
Inter Miami CF
Sat 5/22, 10:00 PM
CHI
Chicago Fire FC
MIA +176 O/U 2.5
TOR
Toronto FC
Sat 5/22, 11:00 PM
ORL
Orlando City SC
ORL -118 O/U 3
CLB
Columbus Crew SC
Sat 5/22, 11:30 PM
NYC
New York City FC
NYC -153 O/U 2.5
RSL
Real Salt Lake
Sun 5/23, 12:00 AM
DAL
FC Dallas
DAL -103 O/U 2.5
NY
New York Red Bulls
Sun 5/23, 12:00 AM
NE
New England Revolution
NE -119 O/U 2.5
VAN
Vancouver Whitecaps
Sun 5/23, 1:00 AM
HOU
Houston Dynamo
HOU -172 O/U 3
SKC
Sporting Kansas City
Sun 5/23, 2:00 AM
SJ
San Jose Earthquakes
SKC +167 O/U 3
COL
Colorado Rapids
Sun 5/23, 2:30 AM
LAFC
LAFC
LAFC -143 O/U 3 & 3.5
ATL
Atlanta United FC
Sun 5/23, 8:30 PM
SEA
Seattle Sounders FC
SEA -143 O/U 2.5
PHI
Philadelphia Union
Sun 5/23, 11:00 PM
DC
DC United
PHI +152 O/U 2.5
MLS
This Rivalry Is One To Watch During The MLS Tournament
These teams are favored to lead Group F standings in Orlando
By Juan Pablo Aravena - Jul 14, 2020, 2:25am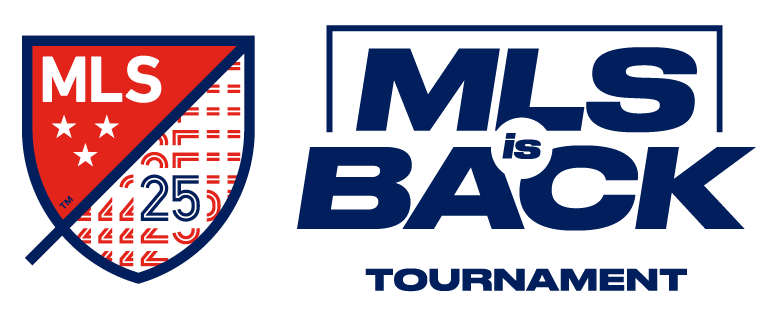 Los Angeles FC and the Los Angeles Galaxy will face off this Saturday. LAFC are -143 to win, while the Galaxy are at +315. A tie would yield a payout of +330 as well.
The Galaxy have a budding superstar in Cristian Pavon, but they've lost critical pieces along the way.
LAFC suffered a major blow when reigning league MVP, Carlos Vela, announced that he wouldn't be joining the club for the MLS tournament. The Galaxy will be without Jonathan dos Santos, who is dealing with an injury.
LAFC is -118 to win Group F, while the Galaxy are +300, per DraftKings.
A Newer Rivalry
The Los Angeles FC and the Los Angeles Galaxy have one of the most heated rivalries in MLS, despite the fact LAFC entered the league only a few years ago. These two teams are constantly mentioned as candidates to win the "MLS Is Back" Tournament that is being held in Orlando until early-August.
However, only one of these two teams has a real shot at lifting the trophy once it's all said and done. Which of these two California-based superpowers seems to be better equipped to go all the way on Florida soil? Let's analyze their chances.
LA Galaxy
The Galaxy suffered a major loss during the offseason when they saw Zlatan Ibrahimovic leave the club in order to join AC Milan. One would have thought the arrival of Javier "Chicharito" Hernandez would solve their offensive woes, but the Mexican has yet to register a shot on target as a Galaxy member in two matches this season. His lack of accuracy is far from the team's lone problem, though.
Key midfielder Jonathan dos Santos is dealing with an injury and may not return until mid-August at the earliest, so he won't participate in the tournament. Aleksandar Katai, who was expected to be one of the team's most important players, was released due to an off-field situation involving racist comments from his wife. They're also lacking experience at the back, as Rolf Feltscher and Giancarlo Gonzalez haven't been the dominant defenders many believed they'd become at the MLS level. Daniel Steres can't be trusted to solve all the team's defensive problems, either.
The Galaxy have a budding superstar in Cristian Pavon, but not much beyond that if they want to make a real run at the trophy. Chicharito (Hernandez) would have to carry the team in order to do so, but the Mexican has failed to do that since completing his switch to the Galaxy.
Like free money? We thought so. We read all the fine print, rated and reviewed all of these awesome offers for you. Get in on the action today by selecting your state below and take advantage of our exclusive deals!
Los Angeles FC
Los Angeles FC also suffered a major blow ahead of the restart when reigning league MVP, Carlos Vela, announced he'd be forfeiting the MLS Is Back Tournament due to safety and health concerns. Not having your star player is always going to hurt in short tournaments, but LAFC has something the Galaxy do not -- depth in key positions.
Vela will be sorely missed, but LAFC can replace him effectively with either Adama Diomande or Bradley Wright-Phillips. Both are over 30 -- BWP is already 35 -- but have also combined for 42 goals between the 2018 and 2019 seasons. Not many teams can boast such quality replacements for a player like Vela, who's a game-changing presence in his own right.
Vela might not be there, but LAFC will feature Diego Rossi -- who netted 16 goals in 34 matches last season. Eduard Atuesta, Jordan Harvey, Latif Blessing, Brian Rodriguez and Diego Palacios will all be there as well. Despite missing Vela, LAFC could have the deepest roster in the tournament. Depth is something very important in short competitions where you have to play at a high level with no more than three or four days of rest.
Team Better Equipped For Success
It's LAFC, and it's not even close. LAFC are more talented, have more depth, and have a bigger sense of continuity compared to the Galaxy, who will miss a key player while also seeing other important elements dwindle to start the year.
Even without Vela, LAFC should be considered as a serious candidate to win the tournament in the coming weeks. They have an excellent chance to reach that goal given the strength of their roster and their depth at key positions. These are things that the Galaxy are desperately lacking.
Find out how you can use BetQL to dominate the MLS!