Minnesota Twins
vs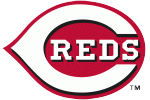 Cincinnati Reds Prediction
In a matchup that could go either way, the Cincinnati Reds will host the Minnesota Twins at Great American Ball Park. Both teams have had their fair share of struggles this season, with the Reds boasting a 37-38 record at home and the Twins holding a 36-39 record on the road. According to our game simulations, each team has a 45 to 55 percent chance of securing the victory.

Heading into this game, both starting pitchers have a relatively low probability of delivering a quality start. Connor Phillips of the Reds has a 39 percent chance of achieving this feat, while Joe Ryan of the Twins sits slightly higher at 44 percent. Interestingly, our simulations show that if Phillips does manage to have a quality start, the Reds' chances of winning increase significantly to 71 percent. On the other hand, if Ryan delivers a quality outing, the Twins' odds jump to 73 percent.

When analyzing the offensive production for each team, we identified key batters who could have a significant impact on the game's outcome. For the Cincinnati Reds, Jake Fraley emerges as their most productive batter based on his average hits, walks, and RBIs per simulation. Fraley averaged an impressive 2.48 hits+walks+RBIs and holds a 42 percent chance of having a big game with three or more hits, walks, and RBIs. If he manages to accomplish this feat, the Reds see their chances of victory rise to 64 percent. On the flip side, Edouard Julien is the standout performer for the Minnesota Twins with an average of 2.42 hits+walks+RBIs per simulation. Julien has a similar chance as Fraley, with a 43 percent probability of having a big game that would greatly boost the Twins' likelihood of winning.

To find out how our model ultimately picks this intriguing contest between the Reds and the Twins, be sure to subscribe to BetQL. Our advanced simulations and analysis take into account numerous factors, including team records, starting pitchers' performances, and the production of key batters. With BetQL, you'll have all the information you need to make an informed wager on this game and many others. Don't miss out on maximizing your chances of success - join BetQL today.