STU
Stuttgart
Fri 10/30, 7:30 PM
SCHA
Schalke 04
STU +120 O/U 2.5
MUN
Bayern Munich
Sat 10/31, 2:30 PM
COL
FC Koln
MUN -504 O/U 4
DOR
Borussia Dortmund
Sat 10/31, 2:30 PM
DSC
Arminia Bielefeld
DOR -241 O/U 3
MAIN
Mainz
Sat 10/31, 2:30 PM
AUG
FC Augsburg
AUG -105 O/U 2.5 & 3
WER
Werder Bremen
Sat 10/31, 2:30 PM
EINF
Eintracht Frankfurt
EINF -129 O/U 3
LEI
RB Leipzig
Sat 10/31, 5:30 PM
MON
Borussia Monchengladbach
LEI +122 O/U 3
LEV
Bayer Leverkusen
Sun 11/1, 2:30 PM
FREI
SC Freiburg
LEV -103 O/U 2.5
WOLF
VfL Wolfsburg
Sun 11/1, 5:00 PM
HERT
Hertha Berlin
WOLF +157 O/U 2.5
FCUB
Union Berlin
Mon 11/2, 7:30 PM
HOF
TSG Hoffenheim
HOF -119 O/U 3
Bundesliga
Bundesliga Props & Futures
Check out BetQL's recommendations on valuable Bundesliga props and futures for the rest of this season
By Andrew Baggaley - May 14, 2020, 10:56pm
Bundesliga Props and Futures
The Bundesliga returns this weekend and while you can bet on every game, it may also be smart to invest in some Bundesliga futures and props. The season may just be restarting, but they are far underway already and this is the perfect time to take advantage of mispriced lines. Below you will find our favorite three Bundesliga props and futures:
Winner without FC Bayern München
Let's be honest with ourselves and admit Bayern is going to win the Bundesliga. They have won seven straight and they are already on their way running away with this one. If you want to take your mortgage payment and lay it on Bayern you will profit a few hundred dollars, so we don't really recommend that type of investment. Below are the odds for the Bundesliga champion without Bayern included, while I am sure a few teams wish this hypothetical could be true, unfortunately it is only for gambling purposes and not real life.
| | |
| --- | --- |
| Team | Odds |
| Borussia Dortmund | -150 |
| RB Leipzig | +110 |
| Bayer Leverkusen | +2,500 |
| Borussia Mönchengladbach | +2,500 |
| FC Schalke 04 | +50,000 |
RB Leipzig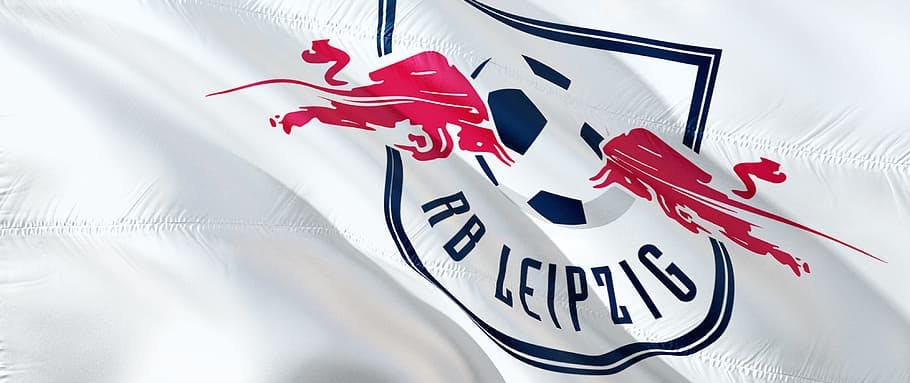 We like Leipzig because they have a point to prove. With almost a quarter of the season left, they are only 5 points adrift of league leaders Bayern, who they drew against twice this season. Leipzig's strength is their dynamic counter-pressing style and the league intermission should have helped the Red Bulls refresh for a rapid title push. Timo Werner, Marcel Sabitzer, and Christopher Nkunku form a formidable attacking trio. They have tremendous depth with the likes of Emil Forsberg and Yussuf Poulsen. Centerbacks Ibrahima Konate and Dayot Upamecano are two of the brightest defensive prospects in the world and have formed a tight partnership  this campaign. The addition of Dani Olmo will be very fascinating to watch. The Spaniard was one of Europe's most sought after talents and rejected several European giants to sign with RB in January. We also like their remaining schedule- only 3 of their 14 remaining matches will be against clubs currently in the top half of the table. This really could be Leipzig's year- they have the talent and youthful fearlessness to get the edge on Bayern.
Top Goal Scorer
The Bundesliga Golden Boot is awarded to the top goal scorer in the league and believe it or not but a Bayern player is currently in the lead. Robert Lewandowski leads the league in goals with 25, and Timo Werner from RB Leipzig is not far behind with 21 goals, and Jadon Sancho from Dortmund is trailing in third with 14 goals on the year. Keep reading below to see who we think is the highest value for this Bundesliga prop
| | |
| --- | --- |
| Player | Odds |
| Robert Lewandowski | -500 |
| Timo Werner | +300 |
| Jadon Sancho | +5,000 |
Timo Werner
Timo is a lethal goal scorer. He has pace, makes excellent runs, and knows how to finish when it matters. His 21 goals this campaign are tied for a career best and he doesn't look like slowing down. Plus, it's unclear how Lewandowski will recover from the fractured tibia he suffered in late February. As mentioned above, Leipzig still have a lot to play for and they're going to need Timo's goals if they want to lift their first Bundesliga trophy. Count on Werner to use this opportunity to prove he's the league's best striker.
To Be Relegated
| | |
| --- | --- |
| Team | Odds |
| Paderborn | -3,333 |
| SV Werder Bremen | -250 |
| Fortuna Dusseldorf | -140 |
| FSV Mainz | +300 |
| Augsburg | +800 |
One thing thing is for sure and it's that Paderborn will be playing in Bundesliga 2 next season. For this Bundesliga future pick we are going to go a bit outside the box and hunt for value. If you happen to have $3,333 burning a hole in your pocket you could definitely place that on Paderborn to be relegated and win a whole $3, but we don't believe that is the smartest choice. Take a look below at our value pick for this Bundesliga prop.
FSV Mainz

Despite being one of Germany's carnival cities, this season has been anything but joyous. Mainz have the fourth worst goal difference in the league. Their leaky defense has shipped 53 goals this season - that's over 2 a game. To their credit, they have won 8 matches but have been on the wrong end of lopsided 8-0 and 6-1 losses. That tells us that when the going gets tough, the 05ers lose their nerve. What worries us most is Mainz's inability to tie matches. When they're good, they're good, but when they're bad, they can't find a way to steal undeserved points. In a relegation battle, you have to scrap for points and roll with punches. It is unclear if Mainz will be able to scrap hard enough to see another season in the Bundesliga.