Chicago Blackhawks
vs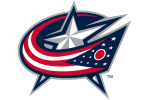 Columbus Blue Jackets Prediction
In an exciting upcoming matchup, the Columbus Blue Jackets will face off against the Chicago Blackhawks. According to BetQL's analysis, the Blue Jackets enter the game as slight 51.2 percent favorites. The AccuScore simulations favor Columbus due to their projected advantage in shots on goal and a slight edge in save percentage for their goalies.

In terms of shots on goal, the Blue Jackets are expected to have a +2 advantage over the Blackhawks. This could prove crucial in determining the outcome of the game, as generating more shots often leads to more scoring opportunities. With a forecasted 30 shots on goal compared to Chicago's 28, Columbus is poised to put pressure on the Blackhawks' defense and potentially find success on offense.

However, it's important to note that goaltending will also play a vital role in this matchup. The Blackhawks' goaltenders hold an advantage in save percentage, with a combined rate of 90.1%. On the other hand, the Blue Jackets' netminders are projected to have a save percentage of 89.6%. If Chicago's goaltenders can consistently make key saves and stifle Columbus' offensive firepower, they could disrupt the Blue Jackets' game plan and secure a victory.

To get a more detailed prediction and insights on how our model is picking this game, make sure to subscribe to BetQL. Our sophisticated algorithms take into account various statistical data, including individual player performances and team tendencies, providing you with accurate predictions and an edge when making your wagers.