XFL
Week 4 XFL Best Bets
Spread, moneyline and total bets to consider for Week 4 XFL action
By Dan Karpuc - Feb 28, 2020, 5:14pm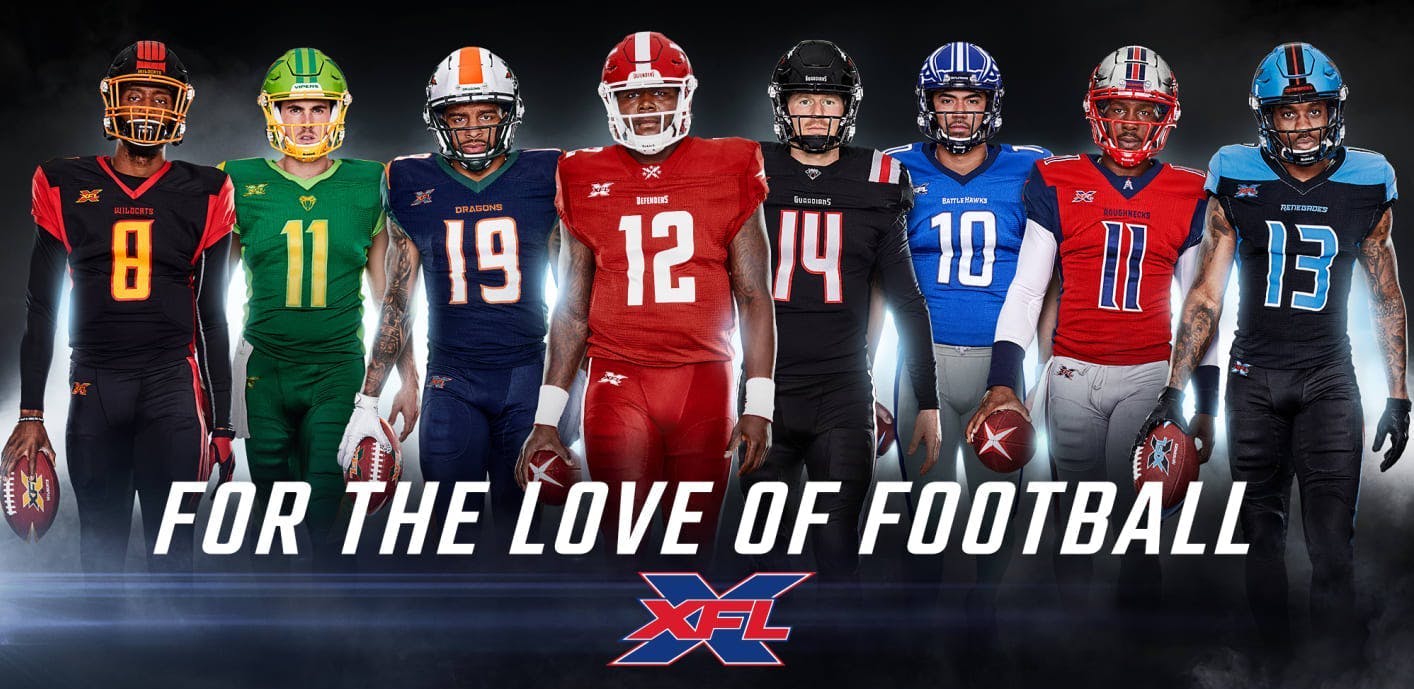 Last week's best bets went 2-1, as the Roughnecks held off the Vipers to stay undefeated, the Guardians and BattleHawks stayed under the total and the Wildcats shocked the XFL community with a blowout win over the Defenders in LA.
On Saturday, the Guardians host the Wildcats (-8) at 2:00pm EST, followed by a matchup between the BattleHawks (-11.5) and Dragons in St. Louis at 5:00pm EST.
On Sunday, the Roughnecks (-2) look to keep their undefeated start alive when they travel to take on the Renegades at 4:00pm EST followed by a primetime showcase between the Defenders (-2.5) and Vipers in Tampa at 7:00pm EST.
All three of this week's best bets come on Sunday's slate. Let's get into why the Renegades (+2) are the best spread bet against the Roughnecks, the Defenders' (-140) moneyline is the best bet against the Vipers and why the Roughnecks-Renegades OVER is the best bet.
SPREAD: Renegades (+2) vs. Roughnecks
Sunday, 4:00pm EST (FS1)
Dallas is coming off of a comeback 24-12 victory in Seattle against the Dragons in Week 3. Down 12-6 at halftime, the Renegades rallied back to tie the game and scored 12 unanswered in the fourth quarter to seal the deal. Some noticeable ex-NFL players grace Dallas' roster. Led by ex-Steeler Landry Jones at quarterback, their backfield consists of ex-Panther Cameron Artis-Payne and ex-Cowboy Lance Dunbar. Meanwhile 6'8 Donald Parham is quickly making a name for himself and is coming off of a 101-yard, two-touchdown performance. Dallas is a pass-first squad, but concentrates their offense around the three aforementioned playmakers. Artis-Payne had 19 touches for 110 yards from scrimmage and Dunbar had a team-leading 11 targets and ended up with 17 touches for 79 scrimmage yards. Therefore, that trio ended up with 41 touches, while their teammates combined for 10. Therefore, expect all three to continue to be heavily featured moving forward. It's worth mentioning that this Renegades offense has been stout so far and has allowed 15, 18 and then 12 points. It's early and they'll certainly have their work cut out for them in this contest, but they've been the most consistent defensive unit in the XFL. While P.J. Walker is the clear-cut XFL MVP favorite through three weeks, Houston barely escaped with a 34-27 victory against the winless Vipers last week and both Taylor Cornelius and Quinton Flowers were able to move the ball against them through the air. I don't expect Dallas to hold Houston to a low point total, but I love the Renegades as two-point home underdogs in this contest. READ OUR FULL RENEGADES-ROUGHNECKS PREVIEW.
MONEYLINE: Defenders (-140) at Vipers
Sunday, 7:00pm EST (ESPN2)
The good news: Tampa Bay was able to move the ball through the air for the first time this season in last week's 34-27 loss to the Roughnecks. The bad news: their quarterbacks now have one touchdown pass and six interceptions combined this season. Yikes. Taylor Cornelius will start at quarterback again this week, but it's worth noting that Aaron Murray practiced this week and could be available. On the other side, after two strong home victories, the Defenders fell apart on the road and allowed 39 points to the previously-winless Wildcats in LA last week. Quarterback Cardale Jones devolved from an XFL MVP candidate to getting benched mid-game for Tyree Jackson in that contest. Jones went 13-for-26 for 103 yards, no touchdowns and a ridiculous four interceptions, essentially destroying his team's ability to put up points. Heading into that game, he had four touchdowns and just one interception on 63 pass attempts, for comparison. Since turnovers are not a predictive statistic, expect Jones to turn things around this week. The former Ohio State standout consistently put his defense to work last time out and created some positive field positions for the opposition. Therefore, it's easy to look past the fact that the Defenders allowed just 19 points in their Week 1 win and shut out the Guardians in Week 2. This Defenders defense clearly has upside when they're clicking. A matchup against this Vipers offense might be just what the doctor ordered in terms of getting back on track. READ OUR FULL DEFENDERS-VIPERS PREVIEW.
TOTAL: Renegades vs. Roughnecks (OVER 50)
Sunday, 4:00pm EST (FS1)
All three of Houston's games have gone over the total due to their style of play, explosive offense and lack of a defense that can consistently create stops. To add fuel to the fire, a whopping 96% of public bettors have hammered the over as of Friday afternoon. For context, no other over/under bet has attracted more than 59% of public bets so far. While the small sample size certainly might cause some hesitation, this is the bet of the week.
Do these picks have you fired up for Week 4 action?! If so, click the button below to get a $500 risk-free bet on FanDuel!