1
Today, 8:07 AM
0
GAU -151 O/U 22
1
Today, 8:07 AM
0
ROG -192 O/U 21.5
1
Today, 8:07 AM
0
TEI -112 O/U 21.5
1
Today, 9:47 AM
0
KVI -1159 O/U 18.5
1
Today, 10:20 AM
0
KOS -122 O/U 21.5
1
Today, 10:58 AM
0
ANI -414 O/U 19
1
Today, 11:20 AM
0
BRA -714 O/U 18.5
1
Today, 11:36 AM
0
SWI -1959 O/U 16.5
1
Today, 12:45 PM
0
KAS -143 O/U 21
1
Today, 1:08 PM
0
SAK -410 O/U 20.5
1
Today, 2:36 PM
0
ZVO -238 O/U 20.5
Today, 4:07 PM
SOR -307 O/U 19.5
WTA Tennis
WTA Stuttgart Open Best Bets
Favorites, top seeds, and dark horses to watch
By Asen Peshev - Apr 20, 2021, 6:41pm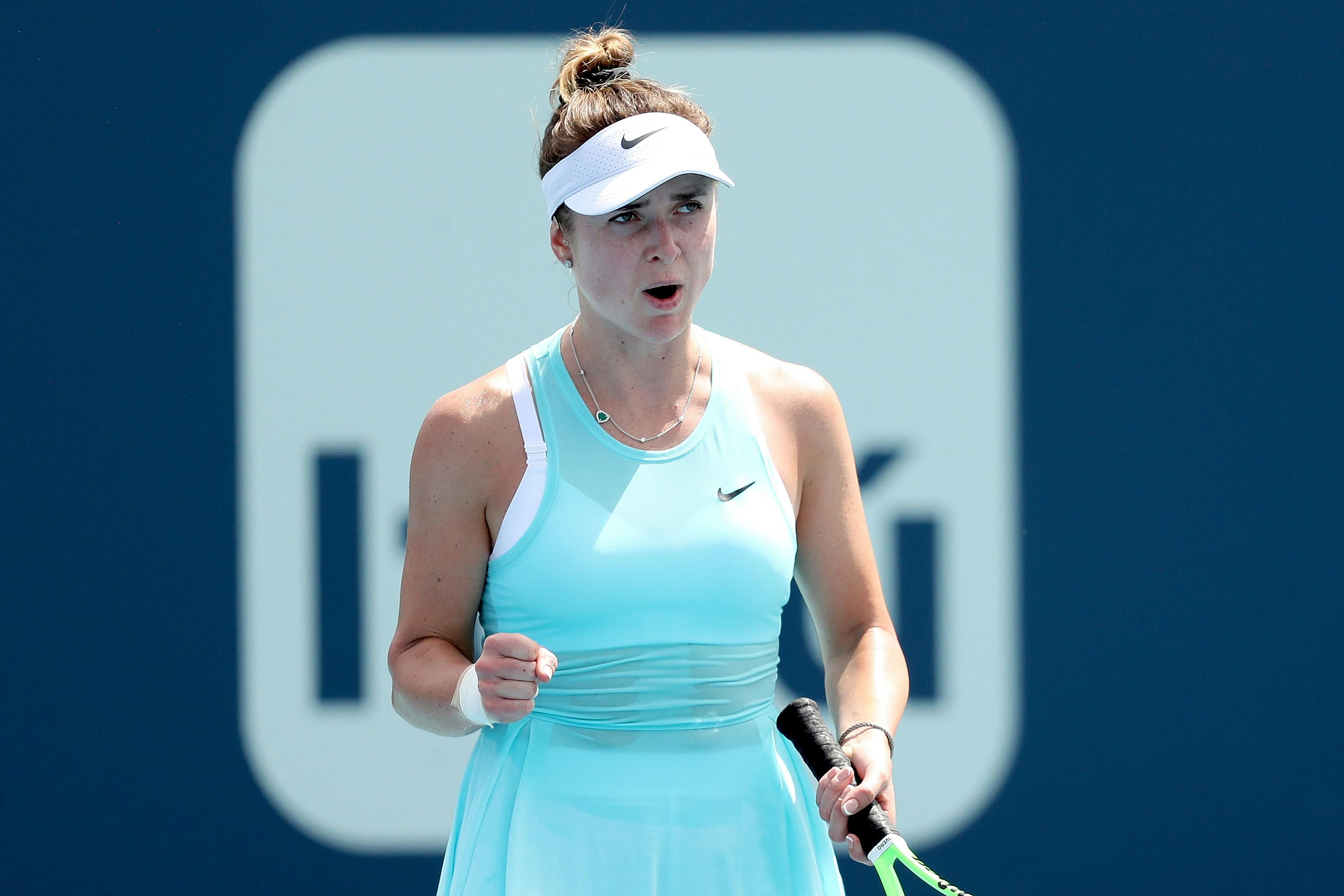 The Tournament is staged from 1978, at first being played in Filderstadt, but then relocated to Stuttgart and Porsche Arena in 2006. An interesting fact is that it changed surfaces from Indoor Hard to Indoor Clay from 2009 and has since gained Premier Event status.
It has emerged as a top location for many women to test their strength and abilities against the field early on the clay court swing, and has always managed to attract a large number of high ranked players, making the event even more prestigious.
The Porsche Tennis Grand Prix, like many others, was cancelled last year due to COVID.
Petra Kvitova is the defending champion. She defeated Anett Kontaveit in the final in 2019.
Get all of BetQL's best bets! Dating back a full calendar year, our five-star (max-value) bets have won 61% of the time!
Favorites & Top Seeds
You can't find a better tournament with a 28-player draw than this one. Seven of the top-10 players are here. This includes world No. 1 Ashleigh Barty and the likes of Halep, Kenin, Svitolina, Sabalenka, and Czech power hitters in the face of Karolina Pliskova and Petra Kvitova.
Barty hasn't played the event before and comes here after a surprising defeat in the hands of Paula Badosa in Charleston just two weeks ago. She still has over a 1,200-point lead to No. 2 Naomi Osaka, who won't play in either Stuttgart nor Istanbul.
Elina Svitolina helped her country win the Billy Jean King Cup playoff tie against Japan over the course of two days on Friday and Saturday. She cake-walked against Muramatsu, but had to dig deep vs. Naito, coming back three times from a breakdown in the deciding set to secure the win.
The Ukrainian player is in the same half as Barty and a potential Semi will be a rematch to their encounter in Mami, less than a month ago, an end-to-end victory for the Australian. However, a similar big test awaits her in the QF as the defending champion Petra Kvitova is right there.
Kvitova's way to defend her title comes through some really hard tests ahead. Being No. 10 in the world, seeded and starting off the defense against No. 14 Jennifer Brady, is not a good sign for the things to come for sure. The Czech had a bad US hard court swing, losing in the third round in Miami. Although it was against Svitolina, she had the match under control most of the time.
Then came the one against Kovinic as a -600 favorite in Charleston, which was shocking to say the least. She needs to find form in a hurry. Brady is not a world beater on clay. She can still hit hard and on a faster indoor clay, it could lead to serious problems.
Play DFS? Be sure to get a 3-day free trial on RotoQL to check out our projections!
Potential Dark Horse
Hard to describe Kontaveit as a dark horse given the fact she lost a final here in the last edition of the event in 2019.
On paper, she is unseeded starting off against a qualifier and then running into Sofia Kenin, who is far from her best over the last couple of months. That match would likely favor Anett, and I see her moving past this test at the very least.
Advice
Except Laura Siegemund (2017) and Angelique Kerber (2015, 2016),the tournament has been won by aggressive, tall, and hard hitters such as Kvitova, Karolina Pliskova, Maria Sharapova, and Julia Goerges.
Despite being on clay, it's indoors, so it definitely favors those who like to use their serve and power to dictate points. With the likes of Kvitova and Sabalenka in the mix, I could definitely see someone with a similar game plan taking the win yet again.