1
Today, 8:07 AM
0
GAU -151 O/U 22
1
Today, 8:07 AM
0
ROG -192 O/U 21.5
1
Today, 8:07 AM
0
TEI -112 O/U 21.5
1
Today, 9:47 AM
0
KVI -1159 O/U 18.5
1
Today, 10:20 AM
0
KOS -122 O/U 21.5
1
Today, 10:58 AM
0
ANI -414 O/U 19
1
Today, 11:20 AM
0
BRA -714 O/U 18.5
1
Today, 11:36 AM
0
SWI -1959 O/U 16.5
1
Today, 12:45 PM
0
KAS -143 O/U 21
1
Today, 1:08 PM
0
SAK -410 O/U 20.5
1
Today, 2:36 PM
0
ZVO -238 O/U 20.5
Today, 4:07 PM
SOR -307 O/U 19.5
WTA Tennis
WTA Istanbul Cup Best Bets
Favorites, top seeds, and dark horses to watch
By Asen Peshev - Apr 20, 2021, 6:44pm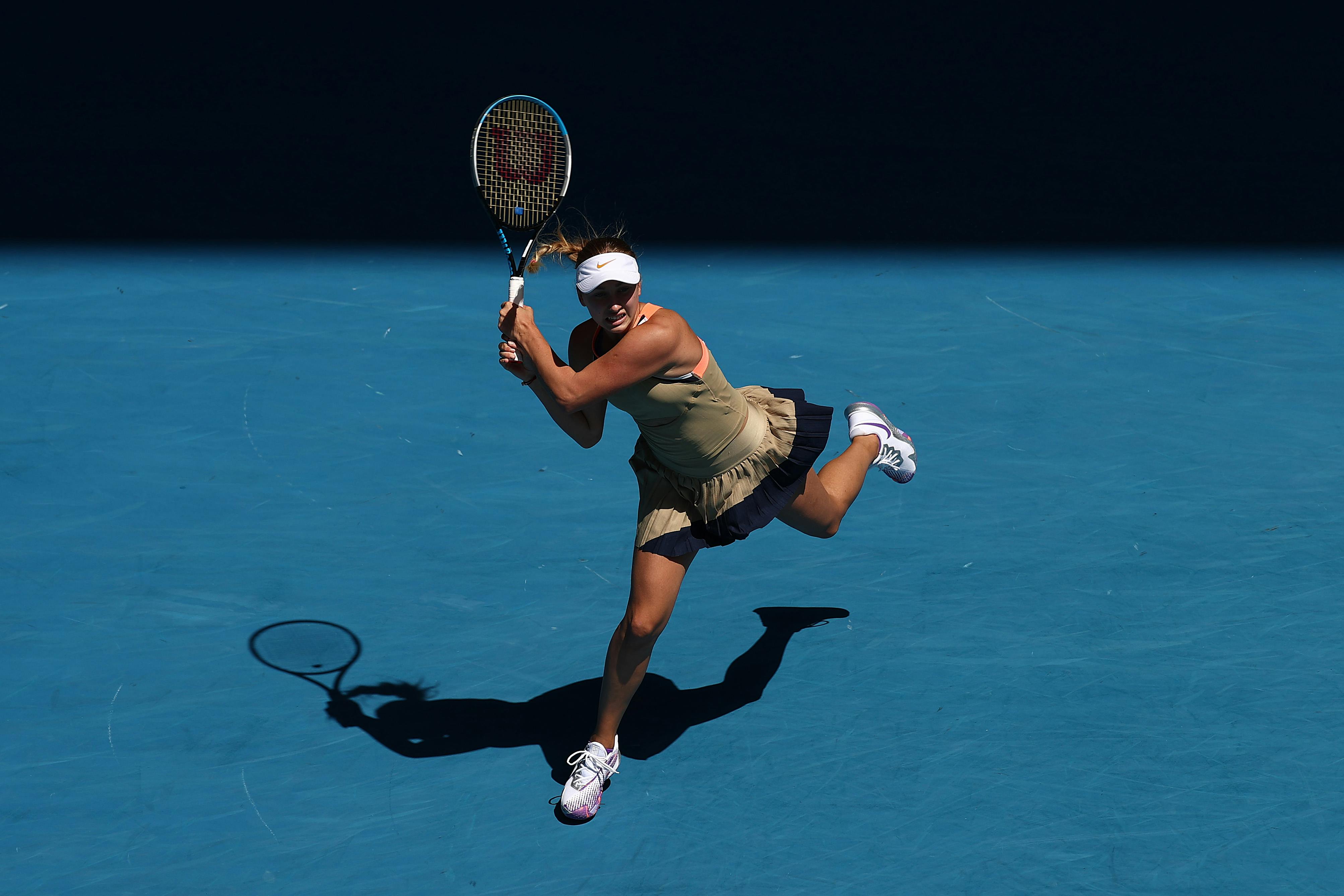 The WTA Istanbul Cup was played in September last year. Due to the pandemic, there wasn't a chance to do it on the original date in April. The event is staged since 2005, but not held in 2011-2013 due to the WTA Tour Championships being played in Istanbul at the end of the year.
Patricia Maria Tig defeated Eugenie Bouchard in a close final that required a third set tiebreak last year. However, neither of those players are here to defend title or points.
Get all of BetQL's best bets! Dating back a full calendar year, our five-star (max-value) bets have won 61% of the time!
Favorites & Top Seeds
Elise Mertens got into the event late with a Wild Card and is the top seed, followed up by Croatian Petra Martic, Veronika Kudermetova, and Daria Kasatkina. They round up the top four seeds of the event in which we have only one top-20 player. However, the top-8 are within 50 in the official rankings.
Mertens played the event only once, losing the final to Elina Svitolina in 2017. The Belgian has a pretty good record vs. lower ranked players going 43-7 in her last 50 with an average ROI of 16.3%. She's 56-23 with a ROI of 11.5% on clay.
Currently ranked 17th, Elise will sure need improvement on her play on the red given that only 510 points of her 3,400 total has come on that surface. More than two-thirds of those points are on the hard court.
Veronika Kudermetova is on the side of the Belgian and a potential QF match will for sure be something to look forward to. The Russian just won her maiden WTA title in Charlston, which shouldn't be that much of a surprise with her big game, serve, and groundstrokes on a faster American green clay.  It'll be interesting to see how she transitions herself into European clay, as her record is sub-par there given her abilities.
Petra Martic comes here with her new coach, Roland Garros and 2011 winner Francesca Schiavone. This will be their first tournament together. Quite hesitant to see how this partnership works, as Martijn Bok hit a wall this year. Winning only once, two matches in a row out of seven tries won't cut it, as she was No. 14 and on her way to the top-10 until these struggles happened. This dropped her out of the top-20.
Petra defeated Marketa Vondrousova in the final of this event in 2019.
Play DFS? Be sure to get a 3-day free trial on RotoQL to check out our projections!
Potential Dark Horse
Anastasia Potapova stands out personally for me. She was steadily improving, reaching the QF in Dubai by defeating Keys and Bencic, only to travel to the US and lose in the first round in Miami and Charleston.
She defeated Pavlyuchenkova in a hard fought three set battle and now faces Cirstea, which is someone she should take care of and progress further to challenge the top seeds.