1
Today, 8:07 AM
0
GAU -151 O/U 22
1
Today, 8:07 AM
0
ROG -192 O/U 21.5
1
Today, 8:07 AM
0
TEI -112 O/U 21.5
1
Today, 9:47 AM
0
KVI -1159 O/U 18.5
1
Today, 10:20 AM
0
KOS -122 O/U 21.5
1
Today, 10:58 AM
0
ANI -414 O/U 19
1
Today, 11:20 AM
0
BRA -714 O/U 18.5
1
Today, 11:36 AM
0
SWI -1959 O/U 16.5
1
Today, 12:45 PM
0
KAS -143 O/U 21
1
Today, 1:08 PM
0
SAK -410 O/U 20.5
1
Today, 2:36 PM
0
ZVO -238 O/U 20.5
Today, 4:07 PM
SOR -307 O/U 19.5
WTA Tennis
WTA Charleston 2 Best Bets
Favorites, top seeds, and dark horses are on full display
By Asen Peshev - Apr 13, 2021, 6:51pm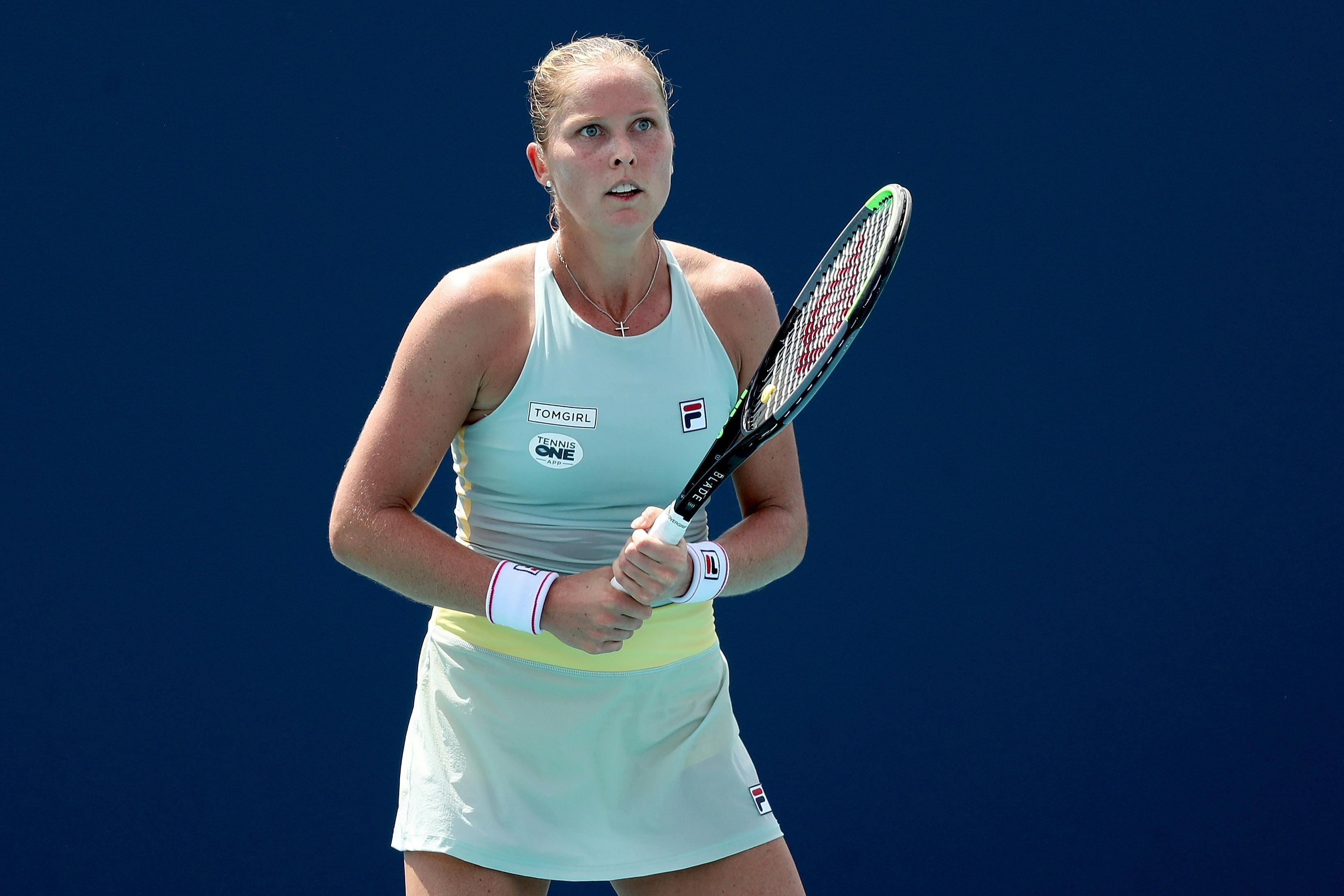 This is the second event in as many weeks played in Chaleston at the same venue after the Volvo Car Open. The event is a huge step down than the 500 tournament - in prize money, participants and points.
Get all of BetQL's best bets! Dating back a full calendar year, our five-star (max-value) bets have won 61% of the time!
Favorites & Top Seeds
Only one player from top-50 will play the event and it's the top seed Ons Jabeur. She was eliminated by Danka Kovinic in the semis this week, so she will stay and play this event as well. Despite the loss, Ons will have a career-high ranking from Monday – 27th . She doesn't prefer clay, but the green one they use in Charleston is faster and suits her hard-hitting game.
The No. 2 seed, Magda Linette, has played only three matches this year, as she recovered from a surgical procedure to her knee in January. Her form is still questionable. Her draw is tricky as well, playing 19-year-old Maria Serrano, who is making headlines by reaching the final in Bogota this week. Magda isn't aided by the fact that she has only one win in this event out of four tries, and that came in 2017 against Putintseva.
Shelby Rogers, the third seed of the event, is someone I rate highly to go deep here and maybe even win the tournament. She lost a close three-set battle against No. 1 Ash Barty in the third round this week, and although she has played the event since 2011 and reached the quarterfinals only once, she seems to run into an in-form player or someone higher than her in the rankings. This is her time to shine, as only two players have a better ranking than her, and neither isn't particularly a fan of the service and tournament location.
Play DFS? Be sure to get a 3-day free trial on RotoQL to check out our projections!
Dark Horses
Danka Kovinic struck form here, beating Kvitova Putintseva on her way to the Final which she will play against Kudermetova. This is her first final in such a big tournament not being part of an ITF or 125K series. She is accustomed to conditions and played high-caliber opponents, and next week's tournament offers less big name players. If she has something left in the tank, she can do a double.
Notable Matchup - Maria Osorio Serrano vs. Magda Linette
This one caught my eye because of the unpredictability coming in. The 19-year-old Maria is fresh off a week of her career, all on home soil in Bogota, against someone like Linette who hasn't gotten her footing entirely back after missing some time due to injury. This is just an all around interesting encounter, and I already made my points through this preview about why I think it would be great one to watch.