LIVE
NAP
Napoli
0
1st H
FIO
Fiorentina
1
NAP -228 O/U 3 & 3.5
SAMP
Sampdoria
Today, 1:00 PM
UDN
Udinese
SAMP +191 O/U 2.5
SAS
Sassuolo
Today, 4:00 PM
PAR
Parma
SAS -198 O/U 3 & 3.5
CAG
Cagliari
Today, 6:45 PM
MIL
AC Milan
MIL -277 O/U 3
BOL
Bologna
Tomorrow, 6:45 PM
VER
Hellas Verona
BOL +197 O/U 2.5
TOR
Torino
Tue 5/18, 6:30 PM
LAZ
Lazio
-- --
Serie A
Serie A Preview and Pick: Napoli vs. Cagliari
Breakdown and Best Bet for Napoli-Cagliari
By Bryan Zarpentine - Apr 28, 2021, 2:18am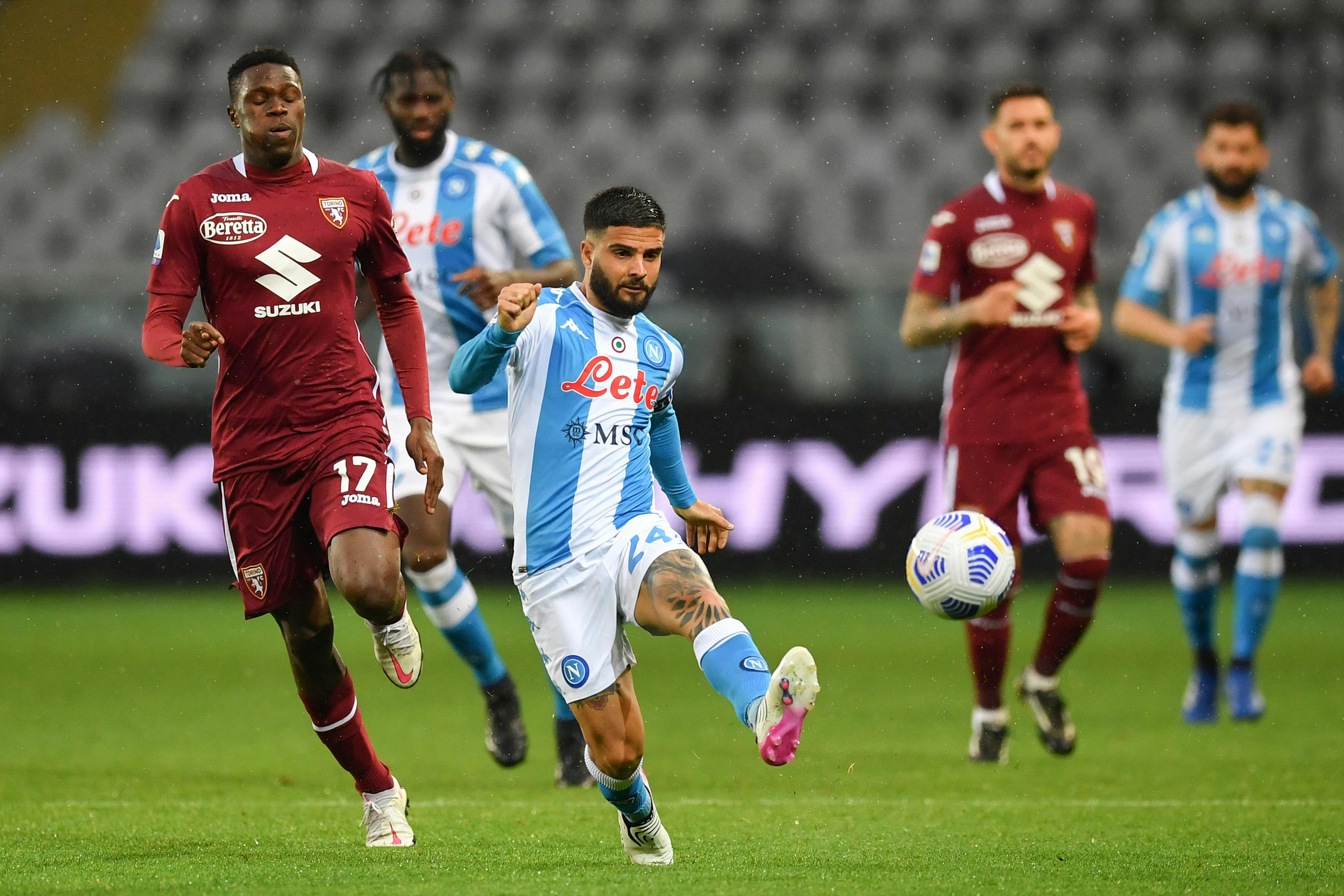 There will be implications at both ends of the Serie A table this weekend when Napoli plays host to Cagliari on Sunday. At home, Napoli is a heavy favorite with a moneyline of -244 compared to Cagliari's long shot odds of +727. Meanwhile, a draw is listed at +411.
Get all of BetQL's best bets! Dating back a full calendar year, our five-star (max-value) bets have won 61% of the time!
Napoli Preview
Napoli is currently in the middle of a tight race for the top-4 in Serie A. With five games left in the season, the Blues are in a three-way tie with Juventus and AC Milan for the last two Champions League spots, two points behind Atalanta, who sits in second place. Of those four teams, only three will qualify for Champions League with Inter Milan running away with the league crown. On the bright side, Napoli has a goal-difference edge over both Juventus and AC Milan and is unbeaten in four straight matches.
The Blues continue to be the second-highest scoring team in Serie A with 73 goals in 33 matches. Thanks to a 5-2 thrashing of Lazio earlier this month, Napoli has scored 10 goals during the club's current four-game unbeaten streak. Gennaro Gattuso's squad has also put 24 goals in the back of the net in its last 10 games since the start of March, so scoring goals shouldn't be an issue this week against Cagliari. Lorenzo Insigne is a constant threat in the final third, scoring twice in the 5-2 win over Lazio two weeks ago. The fact that Napoli got two goals from unlikely sources in last week's win over Torino could just mean that Insigne and the club's other scoring threats like Matteo Politano and Hirving Lozano are due to do some damage this week. 
Defensively, Napoli is coming off a shutout of Torino last week, although goalie Alex Meret was asked to make five saves. In any event, it was the team's second clean sheet in four games and the fourth in the last eight games. On the other side of the coin, Napoli has conceded multiple goals three times during the team's six games during the month of April. On paper, the Napoli backline looks solid, but it was only a few weeks ago that last-place Crotone scored three goals against the Blues, so they can be vulnerable at times.
Play DFS? Be sure to get a 3-day free trial on RotoQL to check out our projections!
Cagliari Preview
With five games left to play, Cagliari is in the unenviable position of being in a relegation battle. The Islanders head into the weekend tied with Torino and Benevento at 31 points. If the season ended today, Benevento would be the third team to be relegated from Serie A because Cagliari and Torino have a better goal difference. If Benevento were to pick up points this weekend, Cagliari would drop into the relegation zone if they don't, putting the Islanders in a tough position, especially with a showdown with Benevento scheduled for next weekend.
On the bright side, Cagliari is riding a three-game winning streak, beating Parma, Udinese, and Roma in consecutive weeks. Those three wins followed a four-game losing streak and have been made possible by the Islanders scoring eight goals in those three games. With just 39 goals in 33 games on the season, eight goals in three games is about as hot as Cagliari gets offensively. Top talisman Joao Pedro has scored in consecutive games and needs to keep the goals coming. Meanwhile, midfielder Razvan Marin has come out of the woodwork with two goals and two assists in his last three games and could be an X-factor for the Islanders coming down the stretch.
Of course, Cagliari has conceded the fifth-most goals in Serie A this season, so keeping opponents from scoring remains an issue. Even during the club's three-game winning streak, the Islanders have allowed five goals. In fact, six of their last nine opponents have scored at least twice. It's understandable in the sense that the Islanders typically spend large stretches without the ball. But they need to limit their lapses at the back if they expect to take points away from Napoli and stay clear of the relegation zone.
The Pick
Cagliari will surely be high on confidence after three straight wins and give Napoli a stern test. The Islanders also have the quality to score a goal or two against a Napoli defense that has some holes. However, Cagliari's backline will be the team's downfall against one of the highest-scoring teams in Italy. Given Napoli's recent form, the Blues will be able to push a few goals past the Islanders. Plus, Napoli is just as desperate for points as Cagliari, which should help push the Blues past the Islanders.
Pick: Napoli -244