PAR
Parma
Sat 10/31, 5:00 PM
INT
Internazionale
-- --
CAG
Cagliari
Sat 10/31, 7:45 PM
BOL
Bologna
BOL -106 O/U 3
MIL
AC Milan
Sun 11/1, 11:30 AM
UDN
Udinese
MIL -132 O/U 2.5 & 3
LAZ
Lazio
Sun 11/1, 2:00 PM
TOR
Torino
LAZ +137 O/U 2.5 & 3
FIO
Fiorentina
Sun 11/1, 5:00 PM
ROMA
AS Roma
ROMA -117 O/U 3
SAS
Sassuolo
Sun 11/1, 5:00 PM
NAP
Napoli
NAP -183 O/U 3.5
GEN
Genoa
Sun 11/1, 7:45 PM
SAMP
Sampdoria
SAMP -113 O/U 2.5 & 3
Serie A
Analyzing Serie A Team Goal Totals
Make a living by dominating over/unders in the Italian league
By Juan Pablo Aravena - Jul 17, 2020, 10:58pm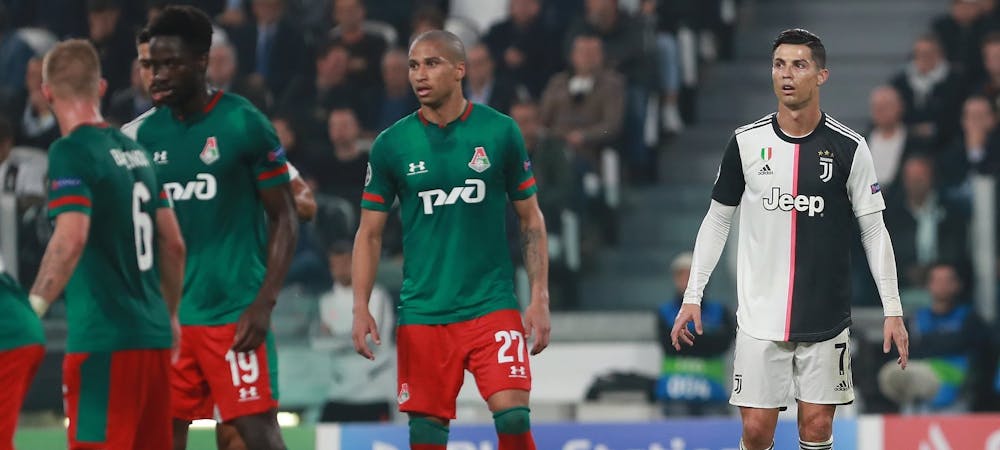 Atalanta's offensive output stands out. They currently lead the league in goals scored (93) and goals per match (4.1).
Sassuolo has gone over the 2.5 goal over/under line in 27-of-33 matches. This represents the highest total in Serie A.
Lecce, Juventus, Genoa and Lazio have all seen 24-of-33 matches result in three or more goals scored.
Verona and Udinese have scored two goals or less in over half of their matches this season.
Hammering The Overs
The current Serie A season only has five matches remaining and there are some very interesting stats that can be extracted when looking at the scoring tendencies from most sides. Atalanta's scoring prowess undoubtedly stands out, as they currently pace the entire league in both goals scored (93) and total goals per game (4.1). However, La Dea are -- surprisingly -- not leading the Serie A when it comes to the "entertainment" factor.
That honor -- and it's indeed a privilege in the Serie A, a league that's widely seen as defensive-minded -- goes to Sassuolo. Despite being a mid-table team (eighth with 47 points), they currently lead the league in the over/under category since 27 of their 33 matches have produced at least three goals. This also translate to a high per-game scoring averages. They rank second in the Serie A with 3.6 goals per fixture.
Atalanta comes close in second place with 26 of their 33 games featuring over 2.5 goals, while there's a four-team tie for the third spot -- Lecce, Juventus, Genoa and Lazio all have seen 24 of their matches ended with three or more total goals. Lecce's presence in this list stands out, as they are one of the more complicated teams with a potential relegation to Serie B ahead of the 2020-21 campaign. In fact, they would get relegated if the season ended today.
Like free money? We thought so. We read all the fine print, rated and reviewed all of these awesome offers for you. Get in on the action today by selecting your state below and take advantage of our exclusive deals!
Teams That Lack Scoring
Verona and Udinese sit at the other end of the spectrum, as they are the only two clubs that have witnessed under 2.5 goals in more than 50 percent of their matches. In an unsurprising stat, Udinese also sits at the bottom of the standings when it comes to total goals per game, with only 2.33 total strikes per fixture.
As we can see, being at the top of the table doesn't necessarily mean those teams will score goals left and right. The fact that both Inter Milan (second) and Lazio (third) rank away from the top-five in the over/under category is the best example. Juventus ranking third would be surprising as well, as one would guess they should be at the top given how dominant they have been (once again) in the 2019-2020 Serie A campaign.
As it turns out, though, Sassuolo and Atalanta are the teams to watch if you want to see goals for fun in Serie A. The numbers support their claim for being the two most interesting, entertaining sides in the league during the current term.
Find out how you can use BetQL to dominate Serie A!