LIVE
AVL
Aston Villa
2
2nd H
CRY
Crystal Palace
1
AVL +125 O/U 2.5
WOLV
Wolverhampton Wanderers
Today, 1:05 PM
TOT
Tottenham Hotspur
TOT -193 O/U 2.5
LIV
Liverpool
Today, 3:30 PM
WBA
West Bromwich Albion
LIV -439 O/U 3.5
SHU
Sheffield United
Today, 6:00 PM
EVE
Everton
EVE -266 O/U 2.5
FUL
Fulham
Tue 5/18, 5:00 PM
MAN
Manchester United
MAN -252 O/U 2.5
LEE
Leeds United
Tue 5/18, 5:00 PM
SOUT
Southampton
LEE +143 O/U 3
MNC
Manchester City
Tue 5/18, 6:00 PM
BHA
Brighton & Hove Albion
MNC -196 O/U 2.5
LEI
Leicester City
Tue 5/18, 7:15 PM
CHE
Chelsea
CHE -139 O/U 2.5
WOLV
Wolverhampton Wanderers
Wed 5/19, 5:00 PM
EVE
Everton
EVE -109 O/U 2.5
AVL
Aston Villa
Wed 5/19, 5:00 PM
TOT
Tottenham Hotspur
TOT -169 O/U 3
SHU
Sheffield United
Wed 5/19, 5:00 PM
NEW
Newcastle United
NEW -146 O/U 2.5
ARS
Arsenal
Wed 5/19, 6:00 PM
CRY
Crystal Palace
ARS -188 O/U 2.5
LIV
Liverpool
Wed 5/19, 7:15 PM
BUR
Burnley
LIV -367 O/U 3.5
WHU
West Ham United
Wed 5/19, 7:15 PM
WBA
West Bromwich Albion
WHU -157 O/U 3
Premier League
Premier League Preview and Pick: Arsenal vs. Fulham
Breakdown and Best Bet for Arsenal-Fulham
By Bryan Zarpentine - Apr 14, 2021, 1:07pm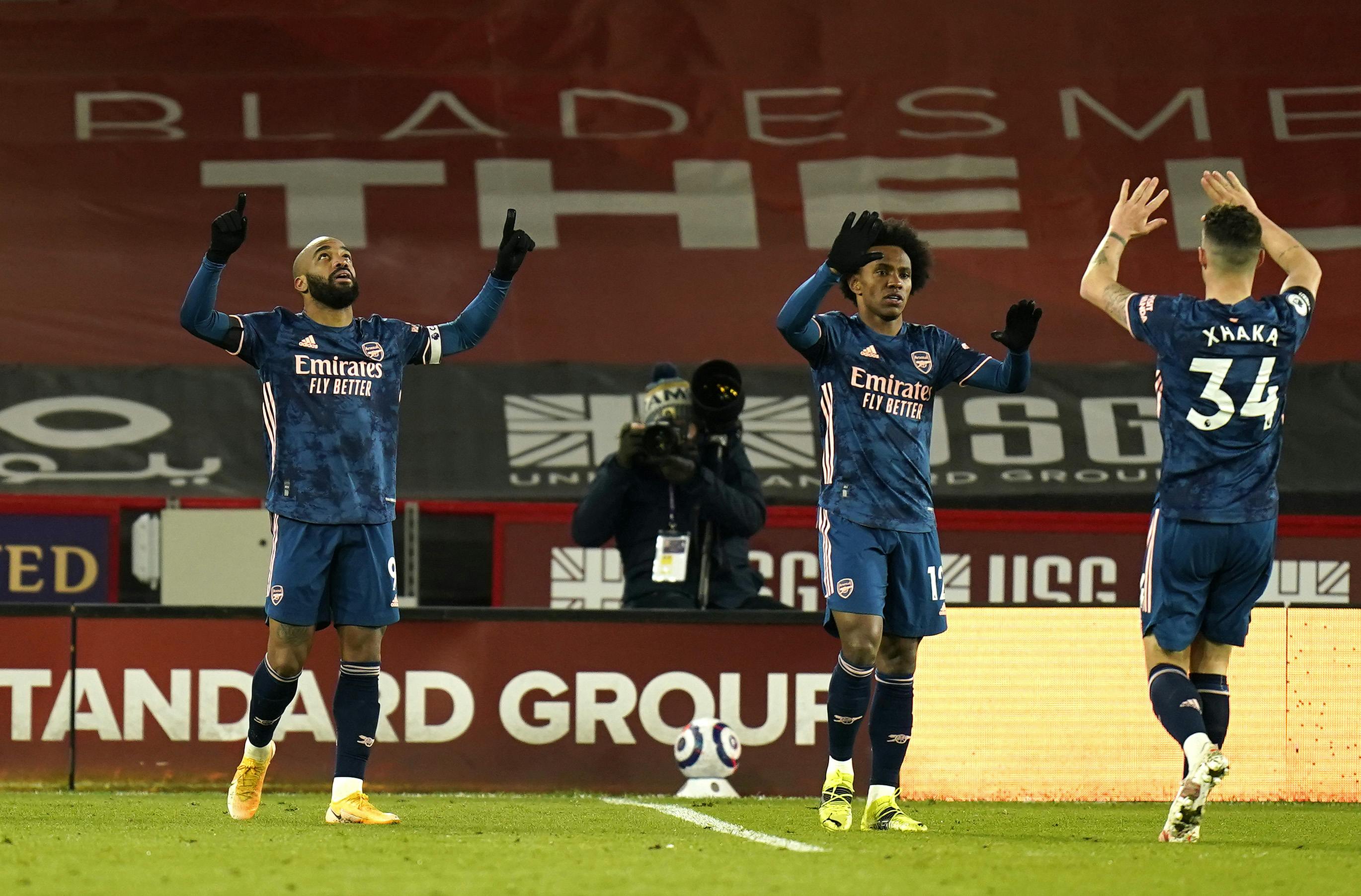 For different reasons, the London Derby on Sunday between Fulham and Arsenal is the most important game in the Premier League this week. The Gunners are home favorites in the match with a moneyline of -131 compared to Fulham, who are substantial underdogs at +410. Finally, a draw between the two sides has a moneyline of +282.
Get all of BetQL's best bets! Dating back a full calendar year, our five-star (max-value) bets have won 61% of the time!
Fulham Preview
Scott Parker's team is slowly losing its opportunity to avoid relegation this season and head right back down to the Championship. Fulham has fallen six points behind Newcastle for the last safe spot in the Premier League and will play one fewer game. They are also just two points ahead of West Bromwich Albion, who looks more like a contender to overtake Newcastle than the Cottagers do at the moment. 
Since a surprise win over Liverpool last month that gave Fulham both hope and confidence in avoiding relegation, Parker's squad has lost four in a row, being outscored 9-2 in those four matches. They've lost three straight matches to mid-table teams, spoiling opportunities to collect much-needed points.
As mentioned, Fulham has managed just two goals in four games, which isn't going to cut it. Alexsandar Mitrovic has contributed just three goals in 25 Premier League appearances while Josh Maja has gone quiet after his two goals against Everton in mid-February.  With five goals, Bobby De Cordova-Reid is the club's leading scorer in the Premier League this season, but he hasn't found the back of the net since late January, making the Cottagers more desperate than ever for someone who can finish chances.
Play DFS? Be sure to get a 3-day free trial on RotoQL to check out our projections!
Arsenal Preview
While Fulham is just trying to survive to play another season in the Premier League, Arsenal is hoping to make a late run for a top-4 spot. With seven games left on the schedule, the Gunners are a full 10 points out of fourth place and would need to leapfrog several clubs to get there.
However, Mikel Arteta's team has shown enough in recent weeks to make one think it's not out of the question. Over the last month, Arsenal has won a North London Derby over Tottenham, rescued a key point thanks to a late rally against West Ham, and took care of Sheffield United with a 3-0 result last weekend. Such a dominating performance, albeit against the Premier League's worst team, should allow the Gunners to build on their confidence.
The caveat is that the Gunners must travel to Europe to face Slavia Prague on Thursday in the quarterfinals of the Europa League. Arteta must put his best squad on the field to secure a spot in the next round, which could leave the Gunners with either a tired or a heavily-rotated lineup against Fulham on Sunday.
The good news for the Gunners is they have enough depth to proceed on both fronts. Alexandre Lacazette got a huge confidence boost with his brace against Sheffield over the weekend. There's also no reason to doubt Pierre-Emerick Aubameyang finding the back of the net, even if it's been over a month since his last Premier League goal. Of course, the likes of Willian, Bukayo Saka, and Nicolas Pepe are also potential match-winners for Arsenal.
The Pick
In theory, Arsenal should be able to take care of business at home against a team in the relegation zone. Fulham's poor form in recent weeks would seem to enforce that belief. However, a tired Arsenal team coming back from Europe could be a factor. Plus, given their unreliable nature, the Gunners aren't a great value pick at -131. A tired or sluggish Arsenal team could struggle to find the back of the net, opening the door for a struggling Fulham side to pull out either a scoreless or a 1-1 draw.
Pick: Draw (ML +282)