CRY
Crystal Palace
Tomorrow, 8:00 PM
WOLV
Wolverhampton Wanderers
WOLV -105 O/U 2
MNC
Manchester City
Sat 10/31, 12:30 PM
SHU
Sheffield United
MNC -328 O/U 3
CHE
Chelsea
Sat 10/31, 3:00 PM
BUR
Burnley
CHE -186 O/U 3
WHU
West Ham United
Sat 10/31, 5:30 PM
LIV
Liverpool
LIV -268 O/U 3.5
SOUT
Southampton
Sun 11/1, 12:00 PM
AVL
Aston Villa
SOUT +179 O/U 3
EVE
Everton
Sun 11/1, 2:00 PM
NEW
Newcastle United
EVE -103 O/U 2.5
ARS
Arsenal
Sun 11/1, 4:30 PM
MAN
Manchester United
ARS +244 O/U 2.5
BHA
Brighton & Hove Albion
Sun 11/1, 7:15 PM
TOT
Tottenham Hotspur
TOT -161 O/U 3
WBA
West Bromwich Albion
Mon 11/2, 5:30 PM
FUL
Fulham
WBA +198 O/U 2.5
LEI
Leicester City
Mon 11/2, 8:00 PM
LEE
Leeds United
LEI +158 O/U 2.5
Premier League
OPINION: Premier League Matchday 2 Predictions
Check out these picks for EPL's Matchday 2
By Juan Pablo Aravena - Sep 19, 2020, 2:52am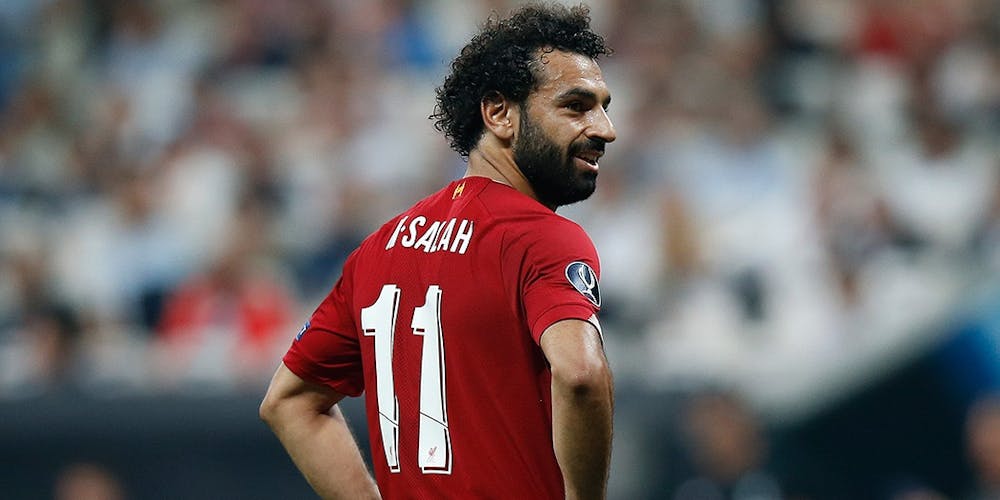 Quick-Hitters
Manchester United (-322) is favored over Crystal Palace (+859) with a draw set at +469. The over/under is set at 2.75 total goals. CLICK HERE FOR LIVE GAME ODDS!
Get all of BetQL's best bets for the Premier League season! Dating back a full calendar year, our five-star (max-value) bets have won 61% of the time!
Leeds United vs. Fulham
Two of the promoted teams will collide in Week 2 of the 2020-21 English Premier League season, although both teams should have opposite expectations ahead of this matchup -- while Leeds United is coming off a 4-3 loss against Liverpool that earned them plenty of praise for their attack-minded approach, Fulham got destroyed by Arsenal 3-0 in their EPL return.
Leeds was the better team among the two in the 2019-20 Championship season and also ended last campaign undefeated over their last eight home games (W8, D1), which should be a good omen ahead of this contest, but Fulham is undefeated in their last four trips to this venue (W1, D3) while routinely getting involved in low-scoring contests here. That said, the last two head to head matches have featured more than 2.5 goals, and based on Leeds United's attacking potential and recent home record, that should be the case once again here. Expect this game to end with at least three total goals while also keeping Leeds United as the favorite to earn the three points.
Pick: Over 2.5 goals
Manchester United vs. Crystal Palace
Manchester United ended last season in fourth-place of the Premier League standings and based that strong finish in their play at home where they lost just 2-of-19 league contests. The Red Devils averaged over 2.0 goals while conceding under 1.0 goals in Old Trafford in the last campaign as well, highlighting the fact that they're an incredibly tough team to defeat at home.
Crystal Palace began their 2020-21 season with a win over Southampton, but they lost 9-of-19 matches on the road last season while ending the campaign in a streak of four-consecutive defeats away from Selhurst Park. As if that wasn't enough, Manchester United led the recent head to head record with three wins in the previous five meetings between both clubs. All signs point towards Manchester United starting their 2020-21 season with a comfortable win over the Eagles.
Pick: Manchester United
Chelsea vs. Liverpool
Chelsea is a bonafide title candidate based on how much they strengthened the side during the transfer window, including their solid performance in the season-opener, all while Liverpool reign as champions and began their season with a 4-3 win over Leeds United. Needless to say, the game between the Blues and the Reds will be a marquee matchup for soccer fans all over the globe.
The head to head record between both clubs at Stamford Bridge is quite balanced, with both teams earning two wins and the remaining fixture ending in a draw over the last five times they've collided, although Liverpool has the edge (W3, D1, L1) if only taking the EPL matches into account. Six of the last 10 meetings between both sides in all competitions have ended with under 2.5 total goals, and that's likely to be the outcome once again. Expect a low-scoring fixture with two or fewer goals in a game where there's no clear favorite.
Pick: Under 3.0 goals