SOUT
Southampton
Today, 5:00 PM
TOT
Tottenham Hotspur
TOT -124 O/U 2.5
MNC
Manchester City
Today, 7:15 PM
AVL
Aston Villa
MNC -264 O/U 2.5
WBA
West Bromwich Albion
Tomorrow, 7:00 PM
LEI
Leicester City
LEI -174 O/U 2.5
EVE
Everton
Fri 4/23, 7:00 PM
ARS
Arsenal
ARS -110 O/U 2.5
NEW
Newcastle United
Sat 4/24, 11:30 AM
LIV
Liverpool
LIV -364 O/U 3
CHE
Chelsea
Sat 4/24, 4:30 PM
WHU
West Ham United
CHE -133 O/U 2.5
BHA
Brighton & Hove Albion
Sat 4/24, 7:00 PM
SHU
Sheffield United
BHA -129 O/U 2.5
BUR
Burnley
Sun 4/25, 11:00 AM
WOLV
Wolverhampton Wanderers
WOLV -102 O/U 2 & 2.5
MAN
Manchester United
Sun 4/25, 1:00 PM
LEE
Leeds United
MAN -114 O/U 3
WBA
West Bromwich Albion
Sun 4/25, 6:00 PM
AVL
Aston Villa
AVL -117 O/U 2.5
CRY
Crystal Palace
Mon 4/26, 7:00 PM
LEI
Leicester City
LEI -217 O/U 2.5
Premier League
Looking Back At The Top 3 Betting Trends From The Premier League Season
Following these trends proved to be very profitable
By Lorenzo Archer - Aug 29, 2020, 3:32pm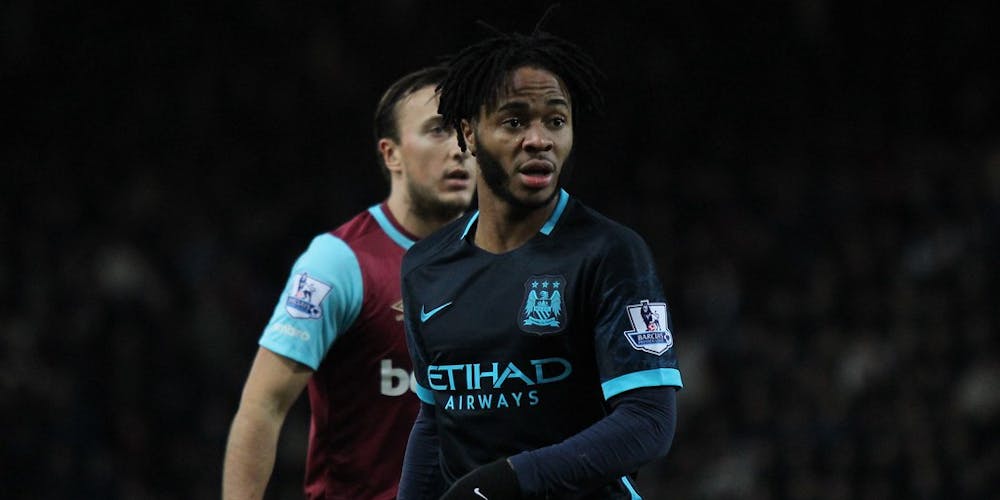 Quick-Hitters
Manchester City went 15-2-2 in their home stadium. They led the Premier League in home goal differential, home goals scored, and home goals allowed.
Norwich City went 1-3-15 on the road and totaled just six points in 19 road games. Betting against them on the road really paid off.
Riding Liverpool's red hot start (26-1-0 record) paid dividends.
Get all of BetQL's best bets for the upcoming Premier League season! Dating back a full calendar year, our five-star (max-value) bets have won 61% of the time!
Manchester City's Dominance At Home
The first trend that we need to highlight is the reliability of Manchester City's performances at home. Over the course of the entire Premier League season, Manchester City went 15-2-2 in their home stadium (known as Etihad Stadium or The Etihad). City's two losses at home were a 2-0 loss against Wolverhampton in Matchweek 8 and a 2-1 loss against rival Manchester United in Matchweek 16. Both of their draws were by a 2-2 score against Tottenham Hotspur in Matchweek 1 and Crystal Palace in Matchweek 23. In totality, City was dominant at The Etihad.
The Citizens had many home wins that displayed their sheer dominance, like an 8-0 victory over Watford and 5-0 victories over Burnley, Newcastle United, and Norwich City. Manchester City also notched wins over teams that finished in the top half of the table. They completed triumphs over Chelsea, Leicester City, Sheffield United, Arsenal, and Liverpool.
Manchester City led the Premier League in home goal differential (+44), home goals scored (57), and home goals allowed (13). They won each of their last seven home games by a combined score of 26-1. City also led the Premier League in expected goal differential at home (+32.4 goals) and expected goal differential per 90 minutes at home (+1.70 goals).
If you play DFS, be sure to get a 3-day free trial on RotoQL to check out our projections for NFL, NBA, MLB, NHL, and Golf!
Travel Woes For Norwich City
One season after being promoted from Championship to the Premier League, Norwich City finds themselves on the way back down. Unfortunately for Norwich City, their 2019-20 season in the Premier League was disastrous. At home, Norwich was able to show flashes of being a top-level club. Examples include an exhilarating 3-2 win over Manchester City, a 1-0 win over Leicester City, and draws against Arsenal and Tottenham. However, they were unable to stay competitive on the road with few exceptions. Norwich notched a 2-0 road win over Everton and three draws against Bournemouth, Leicester City, and Newcastle United.
Norwich City's relegation came in large part because of their poor away record. The Canaries went 1-3-15 away from Carrow Road Stadium. Many of the 15 losses came in blowout fashion. Norwich lost 4-1 to Liverpool, 4-0 to Manchester United, 4-0 to Arsenal, and 5-0 to Manchester City away from home. They also failed to snag wins against teams at the bottom of the Premier League table. Norwich suffered road losses against Watford (who were also relegated), Aston Villa, West Ham United, and Brighton. Norwich totaled just six points in 19 road games, the worst mark in the Premier League. They had the fewest road wins (1) and fewest road goals scored (7) during the 2019-2020 season.
The Canaries tied Chelsea for the most road goals allowed, having given up 38 goals away from Norwich. Their road season came to a crash landing as they were outscored 16-1 in their last six road games (all losses). Betting against Norwich on the road proved to be quite profitable for EPL bettors last season.
Liverpool's Dominant Start
Liverpool had one of the best runs to begin a Premier League season ever. Coming off of a Champions League title and a close second-place finish in the Premier League season the year before, Liverpool opened the campaign in a blistering fashion. The Reds finished the season with a less impressive 6-2-3 record in their last 11 games, but they could hardly be blamed considering they had their elusive Premier League title wrapped up by the time they got to that point. The only dropped points they suffered in their first 27 Matchweeks came from a 1-1 away draw at the hands of Manchester United. EPL fans will never forget the display Liverpool put on during the 2019-20 Premier League season. 
The Reds started off red hot with a 26-1-0 record. It was the kind of amazing start that had fans wondering if they could go unbeaten through an entire season like the 2003-04 Arsenal team did. While they couldn't quite pull off that feat, they lapped the field when it came to the league title. Not only did they refuse to lose, but they won nearly every week. They slayed every contender they faced, with the exception of the Matchweek 9 draw with Manchester United. Liverpool beat Arsenal, Chelsea, Leicester City, Manchester City, Manchester United, and Tottenham during their run.
The Reds were even more dominant near the end of the 27-match run than they were at the beginning. From Matchweek 16 through Matchweek 26, Liverpool outscored opponents by a combined score of 24-1 (going 11-0-0 in those 11 matches). By the end of this unbeaten streak, Liverpool had allowed 17 goals (10 fewer than any other club) and led the EPL in goal differential (+47). They had 79 points, 22 points more than the closest contender (Manchester City), and had the Premier League title pretty much sewn up. It was one of the most spectacular runs of football we've seen in a long time. It also provided a nice profit for any bettor that was betting on Liverpool from the beginning.