NHL
The Senators Could Be This Year's Blues
Even with +1350 odds to make the playoffs, don't count this team out
By Dave Vest - Sep 18, 2019, 4:56am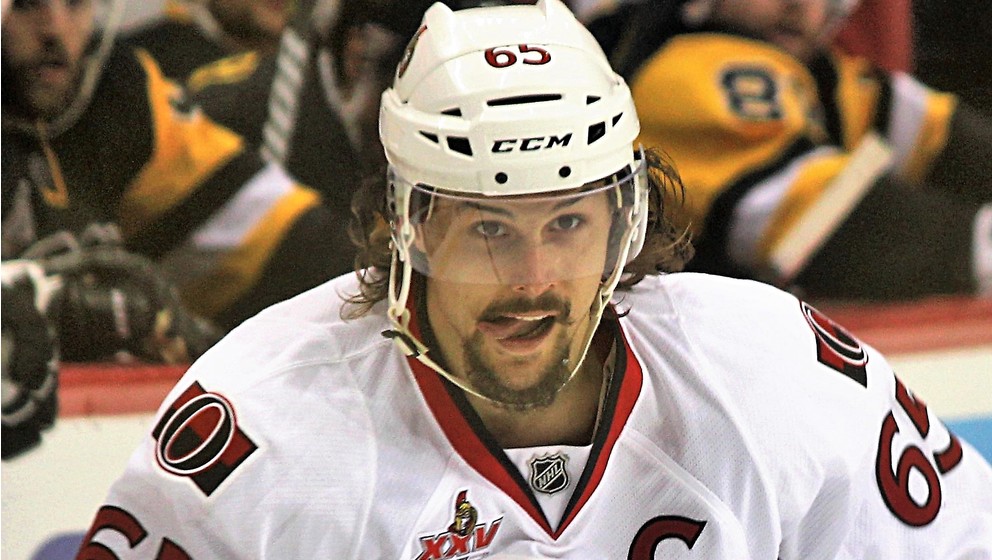 The Ottawa Senators finished dead last in the NHL in 2018-19 with just 64 points and allowed a League-high 302 goals.
The Sens fired head coach Guy Boucher, who led Ottawa to the Eastern Conference Finals in 2016-17, with 18 games left in last season. They went 7-10-1 under interim head coach Marc Crawford, who has since left the organization.
Ottawa hired D.J. Smith as head coach in May and are expecting a dramatic, yet gradual, turnaround.
Ottawa earned just 64 points last season and is clearly in rebuilding mode after recently jettisoning stars Erik Karlsson and Mark Stone, to name just a few. They won't seriously contend for the Stanley Cup any time soon, but they could shock the experts and make the playoffs if new Head Coach D.J. Smith, who served as an assistant coach for the Toronto Maple Leafs the past four seasons, can push the right buttons, and some prospects emerge sooner than expected.
Young Stars Will Need to Shine
Defenseman Thomas Chabot, 22, and forward Brady Tkachuk, 19, will play key roles for the Senators, as they try to keep up with Atlantic Division powers Tampa Bay, Boston and Toronto. 
They both produced impressive stats last season: Chabot finished 10th among NHL defensemen with 55 points (14 goals, 41 assists) in 70 games, and Tkachuk was second in points among NHL rookies with 45 (22 goals, 23 assists) in 71 games.
Forwards Anthony Duclair (24), Colin White (22), Logan Brown (21), and Drake Batherson (21), and defensemen Christian Wolanin (24), Christian Jaros (23), and Erik Brannstrom (20), all likely will make the roster for the Senators, who are preaching patience with their young club.
Learn more about the different types of NHL bets that you will be able to place this season! 
Four Leafs Now in Ottawa 
One-fifth of Smith's lineup on Opening Night will be made up of Maple Leafs who played under him and Head Coach Mike Babcock just last season.
Tyler Ennis, Connor Brown, Ron Hainsey and Nikita Zaitsev all joined the Senators during the off-season and will bring much needed experience to the mix. Zaitsev, for instance, is expected to play with/mentor Chabot, an up-and-coming star.
Goaltending Will Be Key to Success
Craig Anderson and Anders Nilsson are expected to battle for the starting goalie position. Anderson struggled last season and his goals-against average ballooned to 3.51, the highest it's been since his rookie season in 2002-03.
Look for Nilsson, a journeyman who's played for six NHL teams since breaking into the League in 2011-12, to get a long look in the preseason. Smith, known as a defensive-minded coach, may want to send a message that there's a new commitment to defense on his watch. And what better way to do that then by replacing the longtime starting goalie on the NHL's least stingy team? 
Note: The advice above is the writer's opinion only and does not represent the stance or interest of BetQL in any way.