NHL
The Edmonton Oilers Are Off To A Surprising Start
After a 79-point campaign last season, the Oilers have come out firing
By Dave Vest - Oct 9, 2019, 1:50pm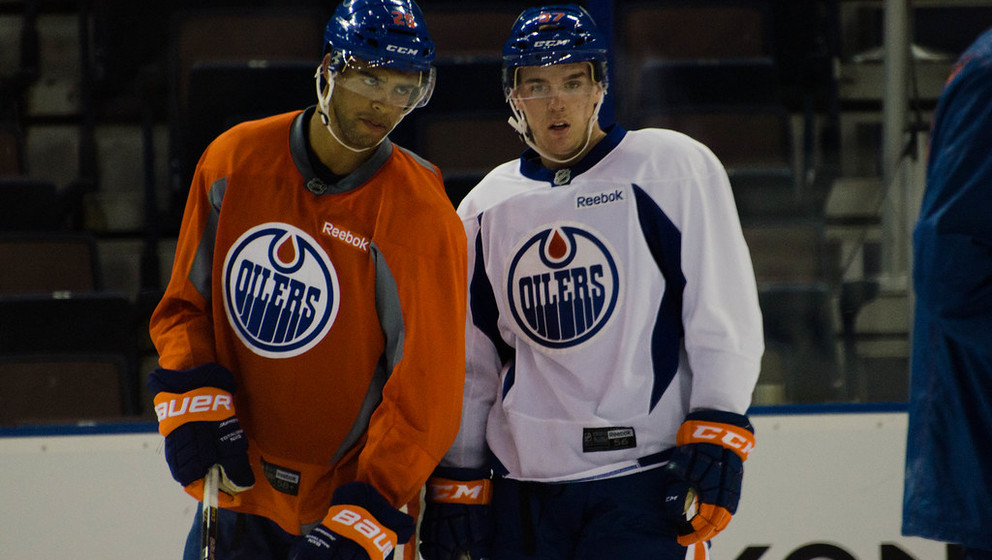 At 3-0-0, the Edmonton Oilers are off to a perfect 3-0-0 start.
Connor McDavid, Leon Draisaitl and Zack Kassian have led a dominant first line while newcomer James Neal has six goals already, one fewer than he did all of last season (63 games).
A week into the NHL season, the revamped Edmonton Oilers are the talk of the NHL.
Newcomer James Neal scored four goals on Tuesday night to lead Edmonton to a 5-2 road victory over the New York Islanders. 
The Oilers are 3-0-0 and have outscored their first three opponents 14-9. They've already earned six points this season after banking just 79 last season. Keep an eye on them this week as they continue a tricky four-game road trip against the New Jersey Devils (on Thursday), the New York Rangers (on Saturday) and the Chicago Blackhawks (on Monday). 
Front Office Changes
Edmonton overhauled its front office and coaching staff in the off-season in a drastic effort to turn around a franchise stuck in a major funk. After all, the Oilers have qualified for the playoffs just once since they reached the Stanley Cup Final (and lost) in 2005-06. They're currently listed at +5000 to win the Stanley Cup on DraftKings.
"We've got to calm the waters and bring in stability, make a stable environment," General Manager Ken Holland, who won the Stanley Cup three times as general manager of the Detroit Red Wings, told reporters upon coming into his new gig. "I'm hoping that's what I can bring."
Head Coach Dave Tippett has guided his teams to the Stanley Cup Playoffs eight times in 14 NHL seasons and reached the Western Conference Final twice – with Dallas in 2007-08 and with Phoenix in 2011-12. He won the Jack Adams Award in June of 2012.
Love playing DFS and want to give NHL betting a shot? Find out what teams are being bet on and where the money's going for this slate!
A Revitalized Core
Neal has become the first Oilers player to score six goals in the team's first three games of the season. It's a big deal considering Edmonton's storied history, and because Neal scored just seven goals in 63 games with Calgary in 2018-19, which left many to wonder if his NHL career may be nearing an end. Tippett, who coached Neal, 32, in Dallas in his rookie season, was not among the doubters and lobbied Holland to acquire Neal from the Flames, which he did, in exchange for Milan Lucic.
Connor McDavid is back in the mix after suffering a serious leg injury at the end of last season and is quietly leading the Oilers with eight points (two goals, six assists). His sidekick, Leon Draisaitl, already has chipped in seven points (one goal, six assists). Zack Kassian, their linemate, has scored one goal in all three Oilers wins. 
"There's still so much hockey left, but it gives us roots," Kassian told reporters about the 3-0-0 start "…We have confidence in each other and we have confidence in our linemates. Everyone's playing valuable minutes and doing their job. It's good to see results early."
Like he does for Neal, Tippett also has a soft spot for goalie Mike Smith, who has been decent with a 3.50 goals-against average and .892 save percentage in two starts. Look for Mikko Koskinen to play more – he won Tuesday's game – should Smith continue to underwhelm. So far, Edmonton's offense has veiled its ho-hum goaltending. 
If you're serious about winning, use RotoQL's powerful NHL optimizer to lock in your favorite plays and use a data-filled algorithm to complete your lineups!