NHL
NHL DFS Sleeper Picks (Thursday 10/3/19)
Consider these four plays on DraftKings
By Dave Vest - Oct 3, 2019, 2:05pm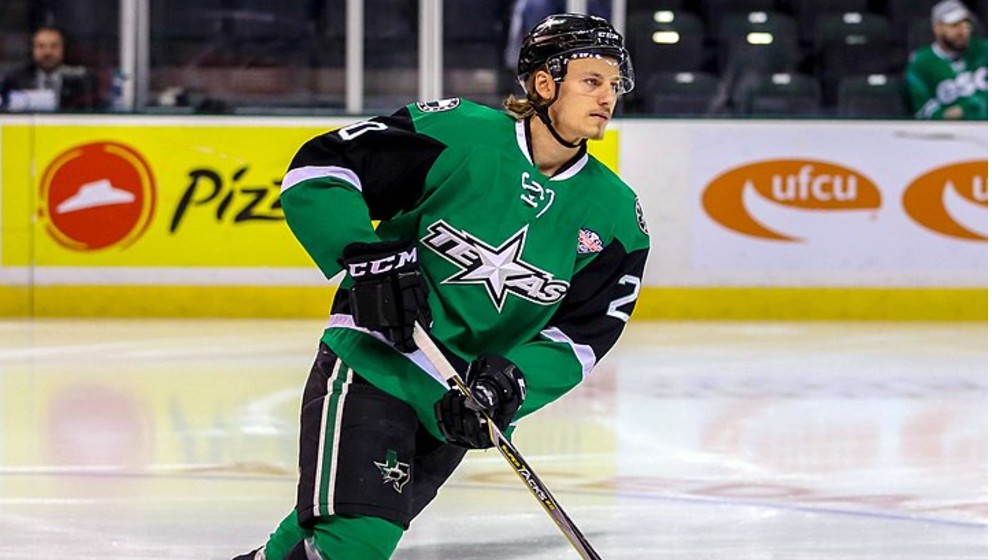 Consider rostering the following low-cost options on DraftKings tonight! 
Get your first DraftKings Sportsbook deposit matched up to $200!
Center: Roope Hintz ($3,800)
Hintz turned heads during the preseason and all signs are pointing to him having a breakout season as a sophomore in the NHL. He notched nine goals and 13 assists in 58 games last season, his first in the League. He also won 54.3 percent of his face-offs. Look for him between wingers Jason Dickinson and Alex Radulov on Thursday when the Stars host Boston. 
Winger: Ryan Donato ($4,000)
The Wild are hoping Donato can build on an impressive first 22 games with the team last season after coming over from Boston in a trade. He produced four goals and 12 assists with Minnesota, and expectations are high for the 23-year-old. Head Coach Bruce Boudreau tried him at center during training camp, but he's expected to play left wing on the third line vs. Nashville on Thursday in the season opener. 
If you're serious about winning, use RotoQL's powerful NHL optimizer to lock in your favorite plays and use a data-filled algorithm to complete your lineups!
Defenseman: Josh Morrissey ($4,500)
Winnipeg is starting the season minus defenseman Dustin Byfuglien so the spotlight is shining on Morrissey to help pick up the slack in his fourth NHL season. The Jets recently signed Morrissey, a first-round draft pick in 2013 who notched a career-high 31 points (six goals, 25 assists) in 59 games last season, to an eight-year contract extension. Winnipeg is playing at the New York Rangers on Thursday in the season opener for both teams.
Goalie: Darcy Kuemper ($7,300)
Arizona signed Kuemper to a two-year contract extension on Wednesday. He was voted the team's MVP in 2018-19 after taking over for injured Antti Raanta in December and then guiding the Coyotes to within four points of a playoff berth. He'll get the start in the season opener vs. Anaheim as Raanta continues to nurse injuries into the new season. Kuemper is confident and the Coyotes are confident in him.
Love playing DFS and want to give NHL betting a shot? Find out what teams are being bet on and where the money's going for this slate!