WPG
Jets
Tomorrow, 12:08 AM
MTL
Canadiens
MTL -145 O/U 5.5
DET
Red Wings
Tomorrow, 12:08 AM
CAR
Hurricanes
CAR -305 O/U 6
BUF
Sabres
Tomorrow, 12:08 AM
NYI
Islanders
NYI -190 O/U 5
NYR
Rangers
Tomorrow, 12:08 AM
NJD
Devils
NYR -120 O/U 5.5
PHI
Flyers
Tomorrow, 12:08 AM
PIT
Penguins
PHI -130 O/U 6
TBL
Lightning
Tomorrow, 1:08 AM
CHI
Blackhawks
TBL -210 O/U 5.5
FLA
Panthers
Tomorrow, 1:08 AM
NSH
Predators
FLA -145 O/U 5.5
CBJ
Blue Jackets
Tomorrow, 1:38 AM
DAL
Stars
DAL -150 O/U 5.5
OTT
Senators
Tomorrow, 2:08 AM
CGY
Flames
CGY -200 O/U 6
TOR
Maple Leafs
Tomorrow, 3:08 AM
VAN
Canucks
TOR -160 O/U 6.5
NHL
NHL 2020/2021 Season Preview - New Jersey Devils
Rebuilding is nearing its end in New Jersey, but the time has not yet come
By Tomi Rantanen - Jan 13, 2021, 9:23pm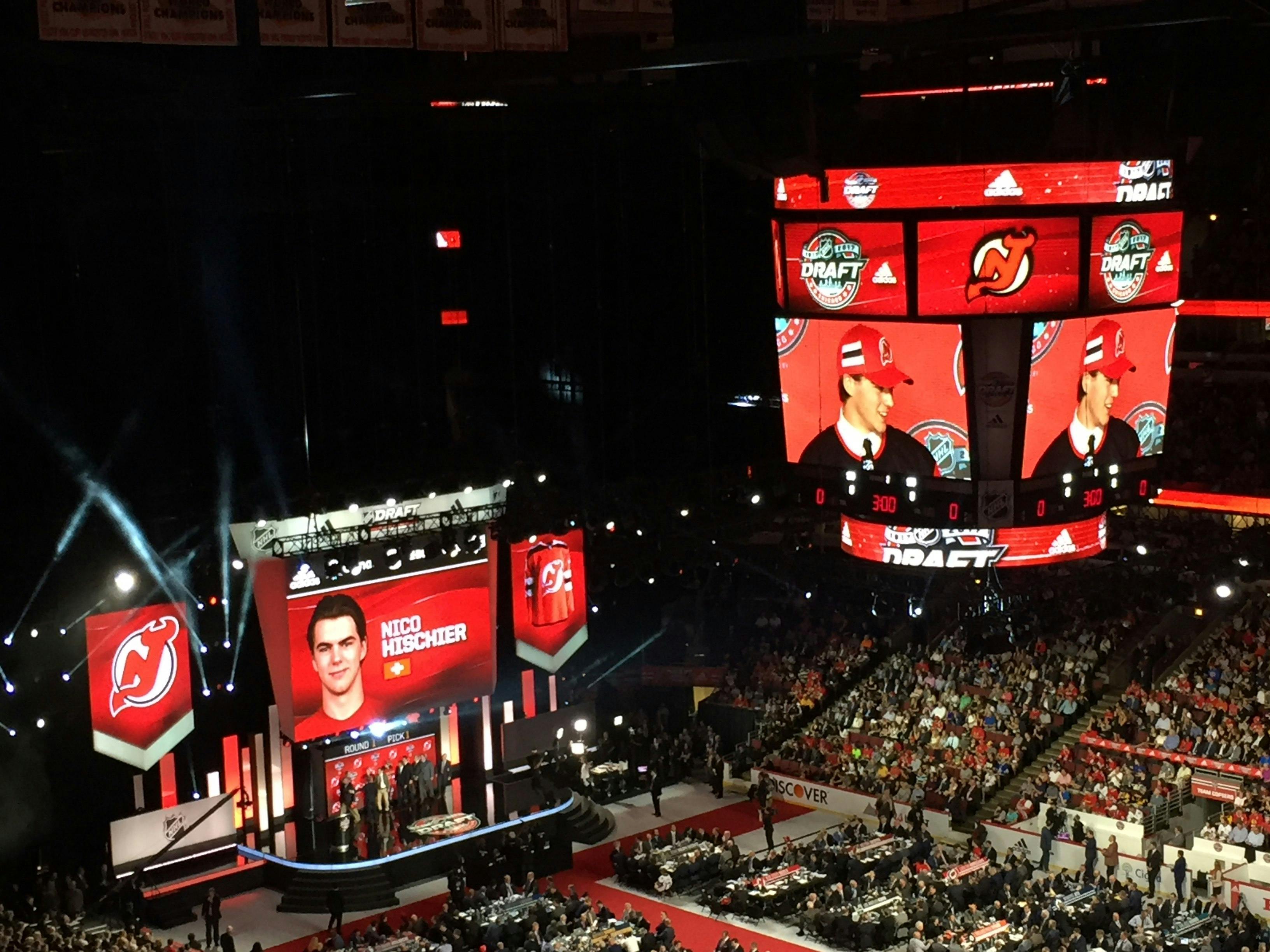 East Division
Odds: Point totals 51.5, to make playoffs +330, to win division +2000, Stanley Cup +6000
Simulation results: 8th in the East with 53 points
First team in our bottom to top list from the Eastern division. It is a tough division and the Devils seem like the weakest link at the moment, but they are collecting a remarkable amount of points in the simulations, which would indicate there's some room for a surprise.
Last Season
Another massive disappointment last season and Taylor Hall's stint came to an embarrassing end. Devils have now made playoffs once in past eight years, so it should be about time the rebuild would be done – but it doesn't exactly look ready yet. There were some positives last season, but baby steps are not good enough any more after several years of scraping the bottom.
Changes to 2021 and the divisional matchups
Devils did some shaking up of their roster, understandably so, but not really any major moves. While trusting the process is one thing, it might be worth killing off the projects that are not carrying any fruit. New head coach Lindy Ruff is up for a big challenge and hasn't been in charge for a while, so it's interesting to see how he wants the Devils to play. It is arguably the toughest division, but it might offer Devils an out if it stays all even. The top teams might be too much to handle, but the mid-level could be achievable if Ruff is able to work his magic with the younger core of the team.
Roster and lineups
Mackenzie Blackwood's breakthrough was probably the only major positive for the Devils last season, and they brought experienced Corey Crafword to back up the youngster. Devils are not likely to lose because their goalkeeping as long as both the keepers stay healthy.
The defense is in decent shape, if only the players manage to play at their level. PK Subban is still a threat offensively, with Will Butcher and Damon Severson needing to step up their game. Dimitri Kulikov came from Winnipeg to provide some defensive prowess. They are lacking a defensive leader though, especially if PK Subban can't find his stride anymore. It also remains to be seen how Lindy Ruff will organise his team defensively, with limited options all around.
In the offense there's loads of young talent, from Jack Hughes to Niko Hischier and Pavel Zacha. The potential superstars need to lead their team, since the veteran talent is not top level, with all due respect to Kyle Palmiere and Travas Zajac. The quality is thin at best and success would require every player to grow an inch or two and add at least 1.5 multiplier to their production.
Season predictions
Devils are likely to find themselves at the bottom of the eastern division, which is filled with seasoned playoff teams. If the young guns manage to step up and Lindy Ruff figures out the defense, Devils have a chance to surprise. It's not a fun team to play against for sure, but it does take someone else to slip up in order for the Devils to make the playoffs. However, they are going over the Vegas point total in the simulations, if only barely, but there's some promise there.
To stay ahead of your bookkeepers with the NHL, be sure to subscribe to BetQL and gain access to best bets, line movements and all your betting needs!