NYI
Islanders
Today, 4:10 PM
PIT
Penguins
PIT -135 O/U 5
MIN
Wild
Today, 7:00 PM
VGK
Golden Knights
VGK -160 O/U 5.5
TBL
Lightning
Today, 11:40 PM
FLA
Panthers
TBL -125 O/U 5.5
CGY
Flames
Tomorrow, 2:38 AM
VAN
Canucks
CGY -135 O/U 5.5
NHL
2021 NHL Odds Update: Connor McDavid Running Away with MVP
Connor McDavid is the betting favorite to win the award
By Vikas Chokshi - Apr 13, 2021, 6:19pm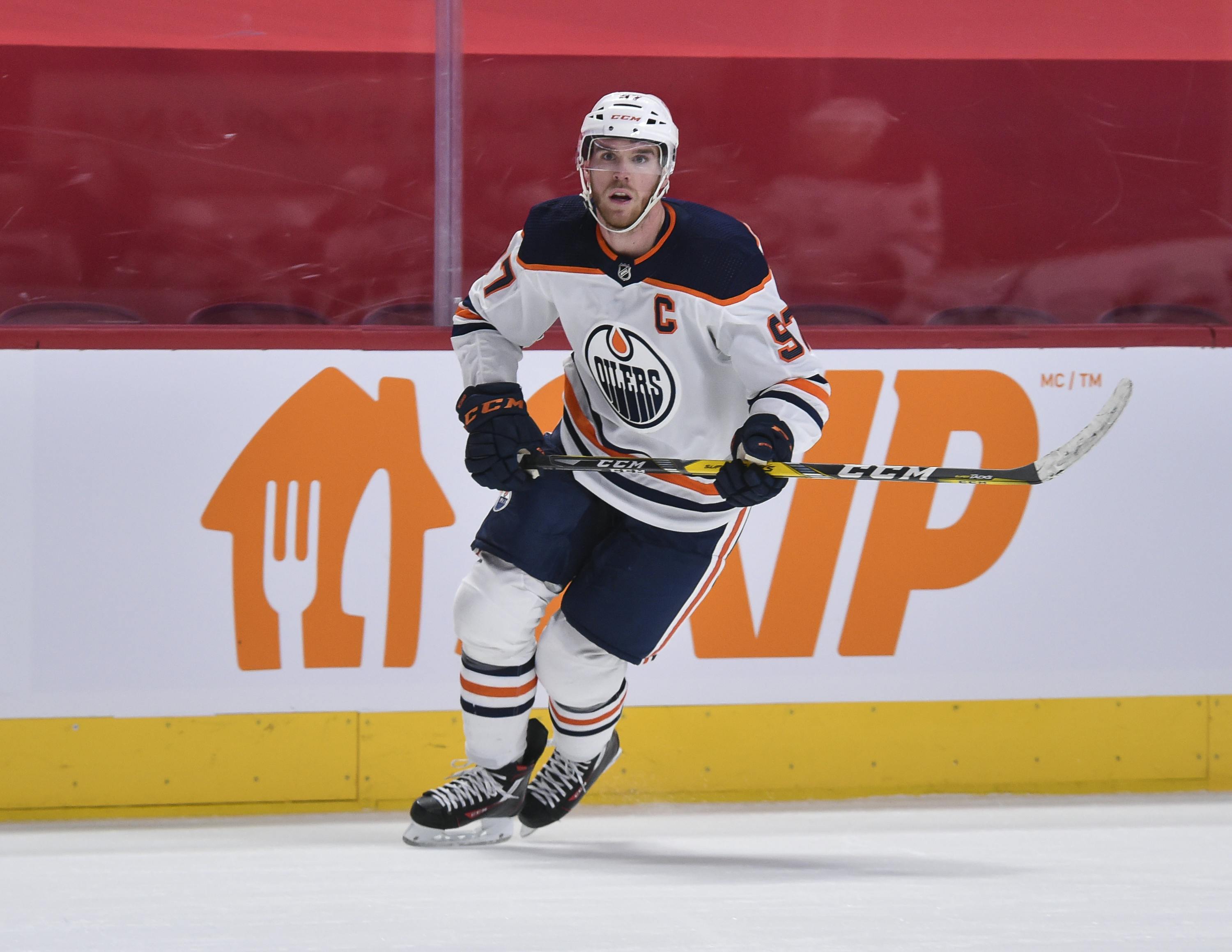 Edmonton Oilers' Conor McDavid is currently a huge betting favorite to take home the NHL MVP this season. His odds to win the award are currently -400 at PointsBet SportsBook. And, with just a little over a month left in the season, it's going to be tough for anyone to catch him. Toronto's Auston Matthews and Chicago's Patrick Kane, both coming in at a distant +600 to win.
Before the season began, DraftKings Sportsbook had listed McDavid as the favorite (+450) to take home the award, so this isn't a surprise to anyone. But, Colorado Avalanche's center Nathan MacKinnon actually drew in the largest number of bets at +550 pre-season.

Get all of BetQL's best bets! Dating back a full calendar year, our five-star (max-value) bets have won 61% of the time!
The Hart Memorial Trophy is named after Dr. David Hart, and is awarded to the NHL player who is considered the most valuable player for their team. McDavid fits the bill perfectly, as he is leading his team to success this season. Edmonton has 25 wins on the year with 52 points. The 24-year old leads the NHL in points (69) and assists (46), and is third in goals (23).
On the flip side, Matthews leads the NHL in goals with 32. Usually leading the league in goals wins you the award, so Matthews has a fair gripe. But, McDavid has been brilliant on the ice and his team is having success. A combination that is tough to beat.
McDavid is no stranger to this award, as he won it back in 2017. At the time, he was the 3rd player to win the award before turning 21, joining the likes of Wayne Gretzky and Sidney Crosby.
This Oilers team appears to be a lock to make the playoffs, and with McDavid leading the way, I don't envision anyone else wrestling this award away from him.