NHL
4 Burning Hot Takes About The Upcoming NHL Season
After an incredible and improbable 2018-2019 campaign, we are probably in store for some more surprises this season
By Tommy Snodgrass - Sep 25, 2019, 4:18pm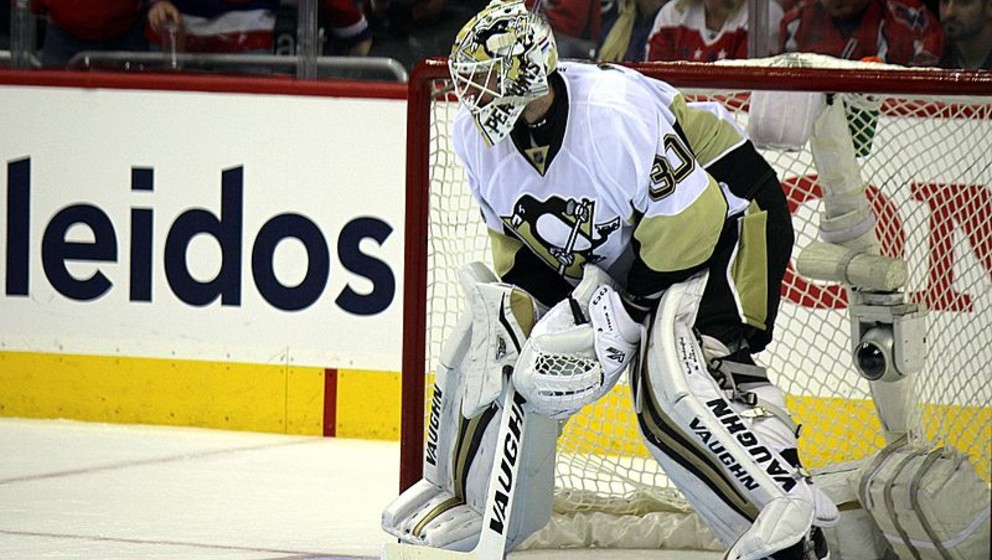 First-overall draft pick Jack Hughes joins a new-look New Jersey Devils outfit and will put up some eye-popping numbers.
A rebound season for the Pittsburgh Penguins will bank on upper-class production from goaltender Matt Murray.
The Winnipeg Jets' top two-way forward Mark Scheifele will carry the offensive load for his unit and take home some offseason hardware.
Big changes in the crease and behind the bench will lead to postseason success for the Florida Panthers.
The 2018-19 NHL season was full of surprises. The Tampa Bay Lightning tied the 1995-1996 Detroit Red Wings for the most wins in a season with 62, led by right wing Nikita Kucherov and his 128 points, the most that any player has recorded in a season since Mario Lemieux in 1995-1996. But it all ended in disappointment when the Lightning were swept in the first round of the playoffs.
After having the worst record in the NHL on January 3rd, the St. Louis Blues stormed all the way back to bring home their first Stanley Cup in franchise history in one of the most improbable championships in sports history.
What does the 2019-20 season have in store? Let's explore a few bold predictions (a.k.a. hot takes)! 
Get your first DraftKings Sportsbook deposit matched up to $200! 
Jack Hughes will score 100 points and win the Calder Trophy. 
In the history of the NHL, only five skaters have won the Calder Trophy and recorded 100 points, including four Hall of Famers (Peter Stastny, Dale Hawerchuk, Lemieux, and Teemu Selanne) and one future Hall of Famer (Alex Ovechkin). Jack Hughes will make it six.
In the preseason, Hughes has seen some time on the New Jersey Devils' top line alongside former MVP Taylor Hall, and after picking up two points in his last appearance, a goal and an assist against the New York Rangers, why change it? The NHL is a star-by-association league, and with Hughes sharing the ice with Hall, Kyle Palmieri, P.K. Subban, and Wayne Simmonds, Hughes has many stars to associate himself with and New Jersey will look to have an explosive offense. Hughes' numbers will reflect that.
Last season, playing for the U.S. National U18 Team, Hughes posted 112 points in just 50 games and broke Ovechkin's scoring record with 32 points in 14 games at the IIHF World Under-18 Championships. The 18-year-old is going to take the league by storm.
View today's NHL odds on BetQL!
Matt Murray will win the Vezina Trophy. 
Despite being a two-time Stanley Cup winning goalie at age 23, the now 25-year-old Murray tends to get overlooked. The Pittsburgh Penguins will look to get back to the top of the heap in the Metropolitan Division, and Murray keeping pucks out of the net will be paramount.
Murray has not put up Vezina-quality numbers over the last few years, but his defense allowed him to be peppered by shots last season (33.3 shots per game, 6th-most in NHL). Pittsburgh's 12 overtime losses last season were also the most by any team that won at least 40 games.
If Pittsburgh can place more focus on keeping the puck in the offensive zone and turn some of their overtime losses into victories, Murray could realize his potential and collect 40 wins in net and post elite level peripheral numbers, garnering Vezina votes and the attention that he deserves. 
The Penguins are listed at +350 to win the Metropolitan Division on DraftKings, behind the Washington Capitals (+275) and Carolina Hurricanes (+325). 
Mark Scheifele will win the Art Ross Trophy and the Hart Trophy. 
Last season the Winnipeg Jets finished with 99 points in the standings, one point shy of taking the Central division from the Nashville Predators. The Jets top line of Scheifele, Kyle Connor, and Blake Wheeler clicked all season long, as all three played all 82 games and finished with 66 or more points.  
Winnipeg Jets Top Line in 2018-19
Kyle Connor: 34 goals, 32 assists, 66 points, +/- (-7)
Mark Scheifele: 38 goals, 46 assists, 84 points, +/- (8)
Blake Wheeler: 20 goals, 71 assists, 91 points, +/- (0)
While the offensive numbers of each player are impressive, it's Mark Scheifele's two-way play that makes him such a valuable asset. If Scheifele can raise his plus-minus of eight into double digits in 2019-20, as it was in the previous four seasons, he will be a strong candidate for the Hart Trophy.
As for his chances to win the Art Ross Trophy, playing alongside Wheeler and Connor for 82 more games will help him produce points, as will playing on a power play unit with sniper Patrik Laine and Dustin Byfuglien. Scheifele has recorded two 80-point seasons in his young career and 100+ points is just around the corner.
The Florida Panthers will win the Stanley Cup.
Ex-Chicago Blackhawks' head coach Joel Quenneville begins his run with the Florida Panthers, and the three-time Stanley Cup champion coach has a talented roster to work with. Listed at +2500 to win the Stanley Cup on DraftKings, they're a fantastic bet with upside. 
The Panthers top line of Jonathan Huberdeau, Aleksander Barkov, and Evgenii Dadonov produced at an elite level, as all three produced 70 or more points last season. Barkov quietly finished with a 96-point campaign as Florida missed the playoffs. The second line also consists of 30-plus goal scorers Mike Hoffman and Vincent Trocheck.
The defensive pairing of Keith Yandle and Aaron Ekblad may be the best blue line tandem in the league. Yandle and Ekblad are both capable of producing 40 plus points and Yandle has done an excellent job quarterbacking the power play. Florida's successful power play percentage of 26.8 percent was the second best in the league last season and with a unit of Huberdeau, Barkov, Dadonov, Yandle, and Hoffman, the Panthers should have more power play success in 2019-20.
After goalie Roberto Luongo departed, and took his 3.12 goals against average with him, Florida received a cherry on top of their blooming roster by adding two-time Vezina Trophy winning netminder Sergei Bobrovsky. 
If Bobrovsky can keep his goals against average in the 2.50 neighborhood and their power play can remain a top five unit, Quenneville has a great chance to celebrate his fourth Stanley Cup victory in June.
Note: The advice above reflects the writer's personal views and does not reflect the interest or stance of BetQL or RotoQL.