NFL
Will Carroll's Injury Report: Week 17
The NFL injury expert breaks down notable situations in advance of Week 17 action
By Will Carroll - Dec 27, 2019, 4:35pm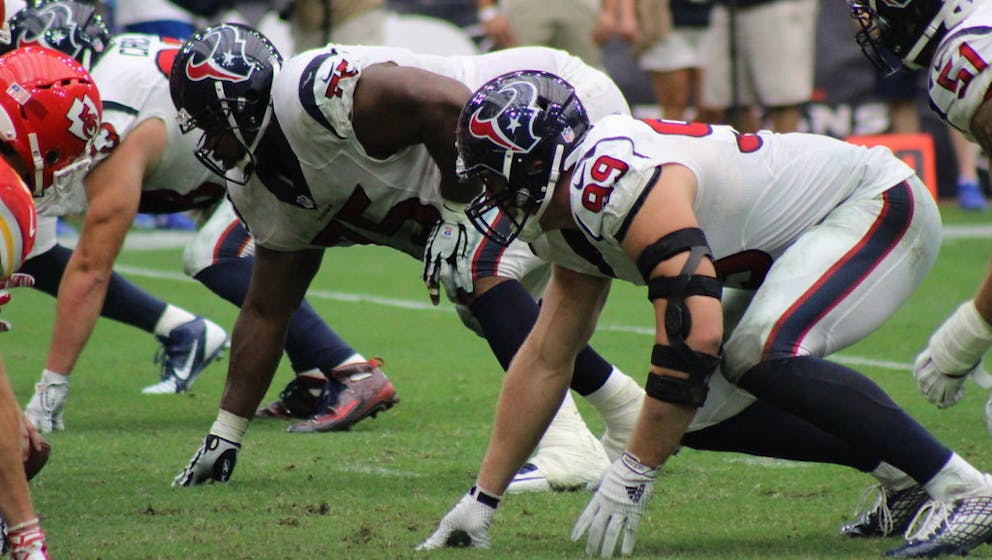 With the holidays, this is going to be a slightly shorter version of the Injury Report. I know, I've been accused of not being able to say "hello" in less than 500 words. I've always thought that detailed medical information required detailed explanations and I always take seriously the idea that while you and I may understand ankle sprains, the new reader that's trying to figure out if his favorite player's sprained ankle is serious doesn't and deserves to be gently educated. Then again, in a decade where the standard format for news is 280 characters, there's a middle ground to be found. Think of this as an experiment. Happy holidays and I'll see you in 2020, or as we call it here, next week.
Dalvin Cook has a shoulder injury … or maybe a chest injury. Or neither. Let's be specific. I suggested last week that it was likely an AC sprain, but it's actually at the other end of the clavicle according to sources. A sternoclavicular sprain occurs at the junction between the collarbone and the sternum and can be very painful. Tyreek Hill had a similar injury earlier this season, but Cook's didn't shift out of place as Hill's did. Cook won't play this week with the Vikings locked in, but next week is likely. The Vikings medical staff will be figuring out what and how to pad up Cook in the meantime. 
Mark Ingram won't play in Week 17 and why would he? The Ravens have clinched the bye, giving Ingram essentially three weeks of healing ahead of their playoff run. A calf injury, likely a Grade II strain, is going to need every second of that and will still be susceptible to setback or re-injury. The muscle will be most tested by starts and stops, but that's tough to plan around for a running back, especially a "power and push" style back like Ingram. Don't be stunned if Ingram plays very little or even not at all in that first playoff game if he's not at 100 percent or close.
Get one free week of BetQL VIP access when you claim this MGM offer!
Josh Jacobs has been dealing with his fractured shoulder for a while. Now he's got something going on with his ankle. He had "a procedure", with Instagram showing the issue. There's been a lot of speculation about compartment syndrome. but a source suggested to me that we're seeing a "bloody sock" situation. I'm sure many will remember Curt Schilling's famous game, something I wrote about extensively at the time. Given the problems with that surgery, I'm still a bit dubious about how it could work with a running back, but Jacobs and the Raiders sound like he's expecting to play. The Titans and Steelers also play late games and with all three fighting for that last playoff spot, the Raiders are willing to take a risk with Jacobs here.
The Seahawks brought in Marshawn Lynch in a bit of a surprise after losing Chris Carson. Lynch is always colorful, so good for him, but is it good for the rest of the running backs in the league? Lynch isn't your normal "street free agent" but does anyone think Lynch was staying in shape and planning for this? He looks like he did, so maybe? Still, one personnel source I spoke with this week said that a Lynch success will make another point against putting money into a running back. "We've always been told that there's exceptions, but look at [Saquon] Barkley this year and maybe no one's special." 
Dak Prescott proved he could play through a broken finger, but a sprained AC joint? That's going to be tougher, even with the playoffs on the line. Prescott's ready to spend a lot of time in the cryochamber, for what that's worth, and said he expected a painkiller injection at some point, but a quarterback's shoulder is key for not just strength but velocity and accuracy. Without him, there's a big dropoff, but Prescott is at risk just at being knocked down, so no matter how tough he is or wants to be, simple anatomy is working against him and the Cowboys. We can only hope the medical team makes the right decision. 
Michael Thomas showed up on a Christmas charity video passing out presents while wearing some sort of brace/cast on his hand. It appeared to be some sort of thumb issue, but he didn't really seem to be favoring it. We'll see, but expect the Saints to be very, very careful with Thomas ahead of the playoffs. 
Julio Jones' season has been one to forget. The whole Falcons team would like to fast forward to 2020, but there's likely to be a lot of them who don't make the trip, including some coaches. Jones has been slowed by injuries over the past few seasons, making many wonder if the big, physical receiver is wearing down. He could certainly do with a few less big hits, but that's a part of his game - being able to post up, use his big body, and catch the ball despite those hits. He really can't be what he's been again by taking away one of his weapons. Does that mean he'll have to play through injuries for the rest of his career? Yes. He'll be a game time decision with his knee issue this week. 
Check out all of BetQL's Week 17 best bets!
Zach Ertz is going to play with a broken rib. That sounds painful - and is - but isn't terribly dangerous or tough to control. Simple padding, especially advanced padding, helps. If the rib is stable, Ertz isn't at any real increased risk of injury, so it comes down to comfort and function. All indications are that he will play and play relatively normally. The big concern is another big hit, but that's what got him there in the first place. Those can happen at any time. 
Is JJ Watt human? That's debatable at this point. While Watt won't play in Week 17, coming back from a pectoral strain in just a couple months is certainly eye-opening. He had the standard surgery to repair the damaged tendon, but was quickly breaking every rehab timeline. This looks simply like conditioning matters, though Watt has often overdone things in the past. He'll wear a harness on the shoulder, but this doesn't look like a bluff. 
There's some question about Watt's effectiveness and how the Texans could deploy him. My guess is that he'll be on something of a play count, but that he'll blow past it if he shows he's effective. One interesting comment from an NFL personnel guy to me was that he thinks Watt's been told he shouldn't play but would be willing to have a re-do on the surgery. I don't think that's the case, but that tells you a lot about the NFL mentality. Another source agreed with this, pointing out that a re-do wouldn't jeopardize Watt's 2020. Crazy, man. 
Don't expect Curtis Godwin, Jamaal Williams, Alexander Mattison, James Conner, Terry McLaurin, and Jalen Ramsey to play in Week 17. None are long term concerns, even Ramsey's LCL sprain which would cost him about six weeks in-season. 
Do expect Philip Rivers, Leonard Fournette, Julian Edelman, DJ Chark, Odell Beckham, and Mark Andrews to play, though all will have some limitations and the context of their teams might lead to early exits. The Saints will also start Drew Brees, who's had some minor knee issues, with Sean Payton insisting he won't rest his starters. That doesn't mean we won't see Teddy Bridgewater at some point. In fact, I'd count on it.
DraftKings is offering a special promotion for BetQL users. Claim it!
About Will Carroll
Will Carroll has focused on sports injuries for almost two decades. His work has been featured at ESPN, Sports Illustrated, Baseball Prospectus, and more. He has written two books and won multiple awards. The best way to get questions or comments to him is @injuryexpert on social.