NFL
Will Carroll on NFL Injuries & Risk Assessment for 2019
The NFL injury expert offers his own risk assessment on notable players around the league
By Will Carroll - Aug 29, 2019, 3:04pm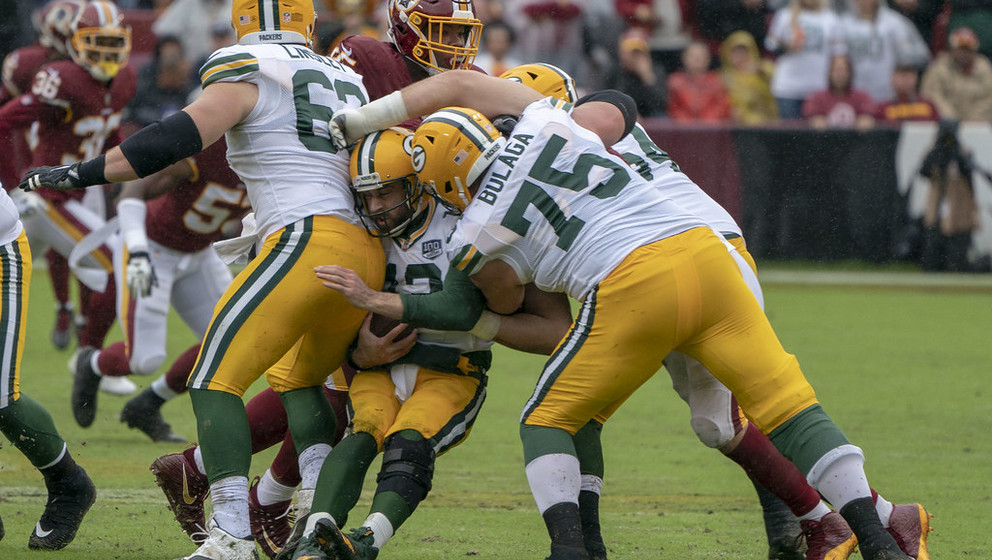 For years, gamblers have tried to come up with a systematic and predictive model to assess injuries. After all, nothing changes the course of a team's season more than an injury to a star player. 
But while injuries are inevitable, they can be controlled. Some devastating injuries can be reduced by simple changes like an ACL prevention program or Nordic hamstring series. Even traumatic injuries can be reduced by decreasing the number of times such a trauma occurs. 
An example of this: quarterback sliding!
Somehow in 2019, every NFL team hasn't figured this out.
A prediction model for injuries may not be possible on an individual basis, but risk is something that is systematic and knowable. There are factors that we know are important to calculating future risk: injury history, team context, position, and physical measures, among many other things. Think of risk like insurance. Good drivers get better rates. The same is true in the NFL. Durable players should have more value because they will, in the realm of their own possibilities, have more opportunity to do positive things when on the field. 
Every week of the NFL season, BetQL's model assigns star ratings to the best bets of the slate. Premium members can access the robust suite of data and information we offer!
Having your own model of risk is easy and can even be instinctual. Those "injury prone" players are tougher to believe in. Guys who do things well year in and year out, seemingly invulnerable to the damage of an NFL season, get valued more highly. If you can assess this better than others, your chance of having more value increases as well. 
Well, I was going to start with Andrew Luck. Guess we can gloss over that now. (But we'll come back to it. Indianapolis' problems with injuries go back longer than Luck and will likely continue moving forward. Assessing any Colt would be easier by knowing exactly what happened with Luck's leg. My guess is we won't know that this season, if ever.) 
Aaron Rodgers 
If there's one make or break player this year, it's Aaron Rodgers. Between a pair of collarbone fractures and knee problems, Rodgers has maintained his elite status, but put up sub-par production that brought down the production everyone around him. The same holds true this season. With Rodgers, the Packers are mediocre at best. With him, there are still some questions, but they're at least in the hunt. Rodgers' injuries have all been traumatic, but traumatic injuries aren't as binary as they seem.
People often think injuries are yes or no — binary — but there is degree and risk in a continuum, not a binary. While Rodgers is either playing or not, a clear binary, the traumatic nature disguises the risk continuum which is where we should be focused. Instead, it's the instances where trauma can occur. Simply put, if Rodgers is hit less, he's less risky. If Matt LaFleur can design an offense and a blocking scheme that reduces the hits his quarterback  takes, Rodgers instantly becomes less risky. We'll get a good idea in the first couple weeks of the season.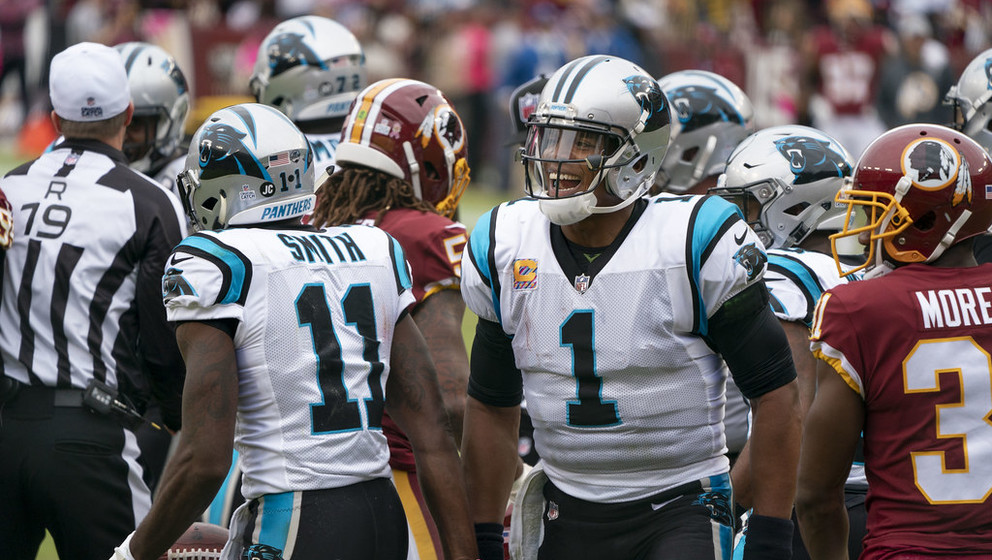 Cam Newton And Mobile QBs
There are more "running quarterbacks" than ever before, though the term seems quaint at best, racist at worst. Players like Russell Wilson and Lamar Jackson have established positions and Kyler Murray wasn't drafted first overall to sit on the bench. Add in Cam Newton and his injury history and you have some risk, but it has little to do with the fact that they're fast, per se. 
Most of Newton's injuries have occurred on sacks and scrambles (or unpredictable car accidents), not on designed runs. If we look at the real risk being unplanned runs, it's scramblers, not runners, that are risky. Newton and Wilson have fewer designed runs these days and it's unclear how much Jackson and Wilson will have in their offenses. The risk of these quarterbacks being injured is real, but it's likely overstated. 
Gain an edge on other bettors using BetQL's NFL Model this season!
Tom Brady and Drew Brees 
Playing into the age-40 season is an outlier, one that implies a high beginning level or a shallower decline. For Tom Brady and Drew Brees, two future Hall of Famers, neither is true. Talent? Definitely there, but neither was drafted in the first round, so let's assume that they didn't have ridiculous talent levels. Shallow decline? Not really, since it's hard to find any decline at all. 
Surprisingly, both have had major injuries. Brees suffered his famous shoulder surgery while Brady had a more garden-variety ACL reconstruction. People may point to their increasing age, but don't think that their injury risk also increases. There's simply no evidence for that and some think that the 'survivor effect' counteracts any increased risk brought upon by age. Brees and Brady are exceptions to almost every rule, but age = risk isn't a rule.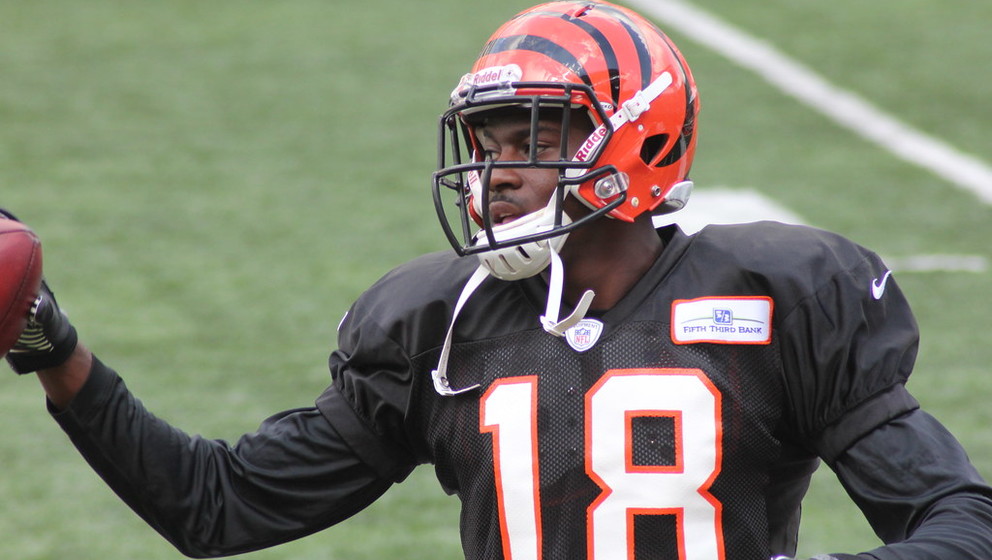 A.J. Green
Some things go together. Peanut butter and jelly. Beer and brats. Some things don't, and one of them is associated complications following an injury. 
Now, we can't really say for sure that A.J. Green's late-summer ankle surgery that will cost him the start of the season is directly related to the toe injury that cost him the latter part of last season, but it's reasonable to think that his gait was changed and that some of the damage is associated. Green is a big receiver, but he's not a physical receiver. Those big guys - think Larry Fitzgerald or even Antonio Gates - don't need to outrun or out-jump anyone. They can just use their strength and size to get position. Gates could barely walk in some seasons, but he'd post up and give Philip Rivers a big target. Green doesn't play that way, so if he loses a step, he loses value.
When Green is back, we'll have to see if he can run routes and then if he gains his full speed. This is a situation where the NFL's "Next Gen Stats" could be a big help, if they'd open them up more publicly. Imagine knowing when players were slowing down, or what routes they had to slow up on! For now, we'll rely on trained eyes and film, but Green is exceptionally risky. Foot and ankle injuries, plus turf, plus a new offense equals way too risky for me and any drop off makes the entire Bengals offense a real issue. 
David Johnson 
If "injury prone" is a thing, then David Johnson probably is. He's great and talented, but he's injured enough that it's held down his counting numbers and frustrated those who've relied on him. Add in a new offense and a young quarterback who can use the help and Johnson's risk appears to be high enough to avoid reliance on him, knocking a point or two off the Cardinals' expectations. There's no reason to think there will be recurrences of his wrist or knee injuries, but durability isn't something you should take for granted here either.
On a game-to-game basis, a player like Johnson can be easily accounted for. On things like win totals, it's tougher. Using averages isn't instructive and the popular technique of "follow-on health" is wrong too often to rely on. (The follow-on theory is like inertia; a player is healthy until he isn't, such as Johnson playing 16 games last year. While true in the broadest sense, traumatic injuries can seem randomized in their occurence, leaving follow-on right until it's wrong.) 
DraftKings listed the Cardinals with a 5-game regular-season win total as well at +700 odds to make the playoffs this season.
Another key factor is running back usage. Teams that can score a lot of points tend to use their running backs to "slow the clock" and hold leads. This is a terrible technique, but requires an offense to do that. In college, Kliff Kingsbury's tendencies were to keep the ball in the air and put up points. There's no reason to think that he won't do the same here, so knock Johnson down a bit on that as well, though reducing some of the inferred between-the-tackles runs actually is a positive for Johnson's durability.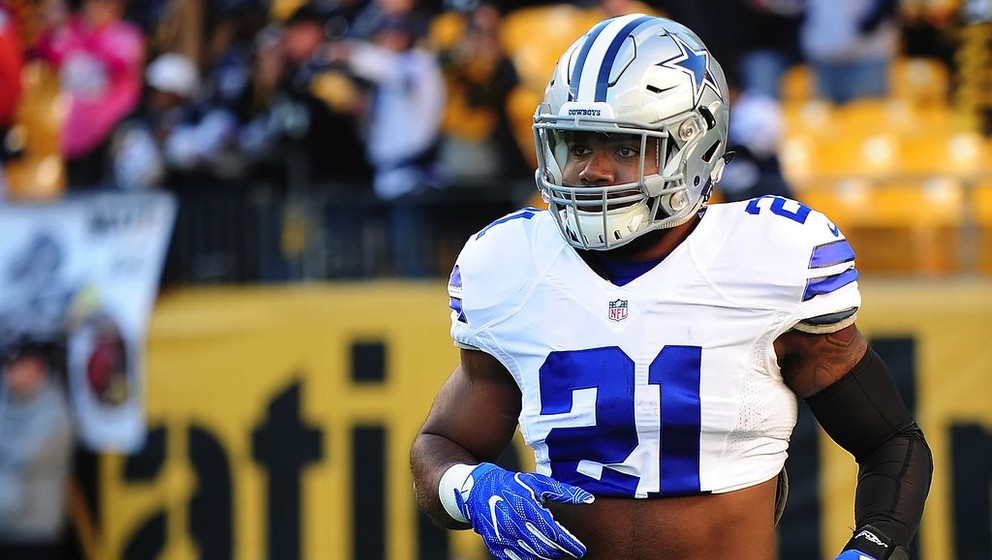 Ezekiel Elliott and Melvin Gordon
Holdouts aren't really that risky. Modern players are in shape year round, playbooks are complex but can be pieced out (and neither is in a new offense), and neither of these players is going to get less of a workload because they showed up late. The perceived risk is all in the "football shape" argument. I've said for years that this is bunk. There's nothing about the human body that "gets used to hits." On a purely physical basis, some players are probably better off at a training facility like Exos or APEC, just as they are in the offseason.
The real risk is to the team not having them on game day, something we'll know well  in advance. Yes, there have been situations where players have held out, come back, and become injured, but doing mixed groups, even mixed blind groups, that compare injured and uninjured players show that holdouts don't appear to have a strong correlation. Sadly, injuries happen to everyone, so the perception of increased risk for these two stars could be an opportunity. 
Anthony Miller 
"Popped out" is not a medical term. Reports that Anthony Miller had his shoulder pop out several times over the course of last season should be taken with a grain of salt - also not a medical term. 
Miller had a chronically lax shoulder which would subluxate regularly - largely because Miller has a tendency to catch himself as he falls. Surgery this off-season should take care of the laxity without much in the way of problem. Miller isn't a quarterback and doesn't take big hits. If he can learn how to fall, this should be a memory soon. Everything else is a positive. He's still fast, he has a great and solid position in an innovative offense. If Mitchell Trubisky continues to improve, so will Miller. The shoulder and the minor foot/ankle issues are almost no risk when you understand what they are aside from colloquialisms.
I'll be back every Thursday to get you ready for the upcoming week of NFL games. It will be a more standard rundown of the injuries and how they will affect teams, games, and the line in order to find the information advantages ahead of Sunday. If you have questions, @injuryexpert is the best way to get them to me.