NFL
Will Carroll's Injury Report: Week 8
The NFL injury expert breaks down notable situations in advance of Week 8 action
By Will Carroll - Oct 24, 2019, 7:04pm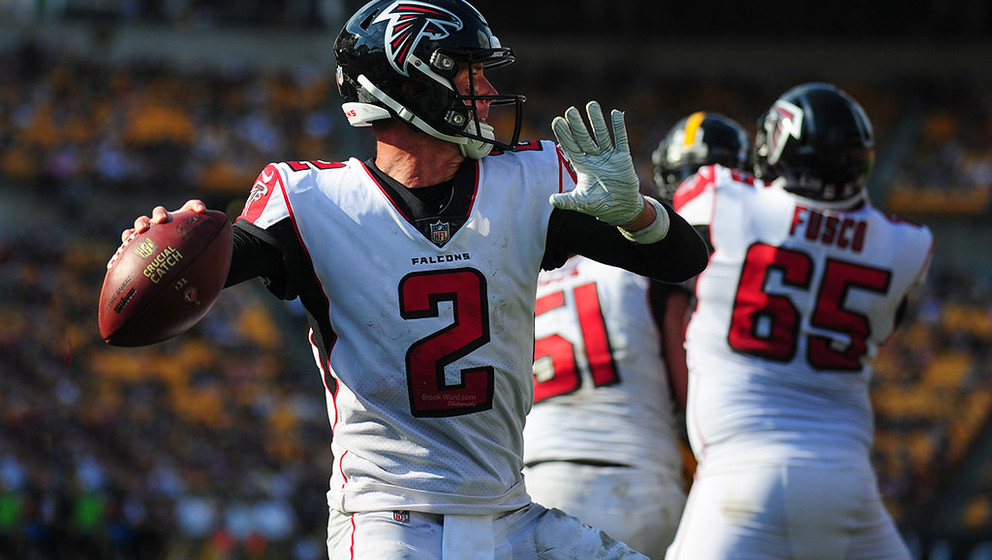 There's a crisis in the NFL with lower body injuries. Foot. Ankle. High Ankle. Knee. Hamstring. Quad. If you look at all the injuries across the NFL this season, it's clear that there's a shift down the body for major injuries. There's still upper body and head injuries to be sure, and even in the lower body we're down on ACL sprains, so without a full season of data to parse, plus the kind of analysis that Zach Binney does, this is pure anecdote, but a powerful and guiding one. Is it the players, the shoes, the turf, or some combination? I don't know, but I'd lean towards the latter, though I think a focus on the shoes will be the most likely change. Shoe companies iterate faster than turf manufacturers or facilities. If UnderArmour came out with a shoe that purported to reduce injuries, I think we'd see a shift quickly. 
I am curious if we see this increase as much at lower levels. Looking at colleges and trying to ascertain the turf type and shoe type is difficult, but it appears to be at a lower rate than in the pros. If that pattern held with lower levels, with high schools increasingly using turf fields, that would indicate that the NFL players are the issue and no one's going to dial them back or alter their physical traits. That could be the worst outcome here; that the NFL is self-selecting for injury.
Plenty of current injuries to get to that will affect this week's lines, so let's get to it…
Matt Ryan (QB, ATL)
Matt Ryan has been durable over his career and looking at the second-tier quarterbacks like Ryan, Matt Stafford, and Ben Roethlisberger over the last decade, perhaps their most defining trait is durability. However, there's a concept I call the "Ironman principle", after Cal Ripken. Players that have been exceptionally durable throughout their careers tend to decline rapidly once they do start getting injuries. There's no research to back this, but Ryan could fit the pattern.
The big issue for this week is whether Ryan has an ankle sprain or a high ankle sprain. Despite the name, they're not the same thing and have very different timelines, functions, and treatments. The Falcons aren't giving any details on this but all indications are that this is a low-grade high ankle sprain. This is like what Mahomes played through from Week 1 ahead of his knee injury, but Ryan and Mahomes aren't similar stylistically. Ryan doesn't need as much movement but he does need a stable base to throw from the pocket. We should know early if Ryan is going to be able to throw, but there's a high recurrence rate with this. I'm taking everything down on the Falcons, whether Ryan plays or not. 
Find out if BetQL's NFL Model labels the Falcons as a smart home underdog bet against the Seahawks in Week 8.
Patrick Mahomes (QB, KC)
It was great to see Patrick Mahomes back at practice, less than a week after a patellar dislocation. However, he's not playing this week. He's throwing, but he could throw from a chair. He's not moving and even with a brace, there's just too much risk of allowing him too much movement while there's still some inflammation likely inside the knee. Even if the MPFL isn't significantly sprained, there's still some stress on it that could use some healing.
That's not to say this isn't about the best case scenario post-dislocation. Mahomes avoided all of the worst outcomes and his secondary stabilizers held things together. That's a big plus from his strength and athleticism - and hard work. The Chiefs won't rush him back so even with "best case" stamped all over this, three weeks is still pretty aggressive. Look for the play of Matt Moore to determine just how jumpy the Chiefs get and even then, they have to weigh a win or too against the long-term franchise quarterback. I'm taking almost a touchdown off my model for the Chiefs, even in what figures to be a close and important game against the Packers.
There's not a lot of new information I can give here because the Chiefs already gave it out. They allow Rick Burkholder to come out and give the info, something I believe every team should do. (Oddly, I couldn't find a link to the press conference where he gave all the info. It was on NFL.com on Monday!) They respect their fans enough to give the facts of the situation. If a fan is supposed to be invested in the team, the team owes them this respect and yet so few do anything close. 
Start optimizing your Week 8 NFL lineups, finding value players and keeping up with injuries in seconds on RotoQL! 
Tua Tagovailoa (QB, Alabama)
This is the year of the high ankle sprain, apparently, so let's take a look at a college injury that may show the difference in how pro and college players are treated. Tua Tagovailoa is having surgery to repair his high ankle sprain, which is once again a Grade III where the ligament is ruptured or nearly so. He'll have a "tightrope" procedure where his syndesmosis is reconstructed, which can lead to a quicker recovery. Tagovailoa only has a few weeks ahead of the big LSU game on November 9th. He may push to come back ahead of full healing with the hope that the implant will guard against a major setback, though a re-do would not be a terrible outcome.
There's no known NFL player that has had this. There were rumors that Saquon Barkley would have this and some notion that a couple players with ankle dislocations, most recently Kemoko Turay of the Colts, had this as part of their repairs. Tagovailoa is certainly headed to the NFL next season and could be the first overall pick. This known issue, now on both ankles, shouldn't affect his status, despite major surgeries, which will seem odd to some. It's a known condition with a known outcome and while not a routine surgery, there's few that think even the Dolphins conservative medical staff will knock him for it.
So why don't we see this more in NFL players? There's no good answer. Doctors I spoke to said that it's the players, not the team, that are conservative and are more likely to sit out longer and take the rehab route. The other issue is that there's so few Grade III sprains; even Barkley was a Grade II and aside from those dislocations, there's few that would have been candidates. I'm sure we'll see this procedure sooner rather than later as one in the arsenal and a quick return to effectiveness by Tagovailoa may encourage some to try to shorten a long rehab with a tightrope.
Make the most educated bets possible by accessing BetQL's NFL Sharp Bets dashboard!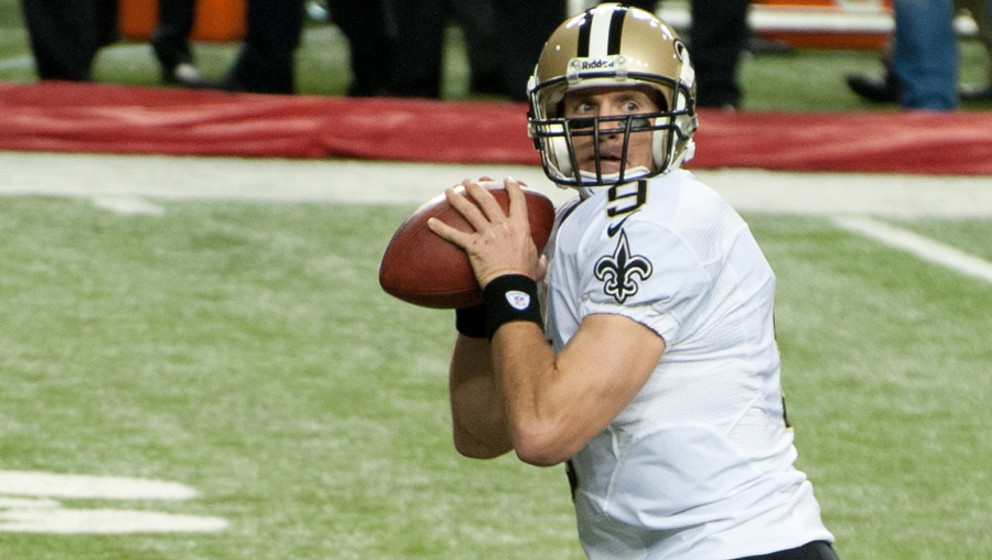 Drew Brees (QB, NO)
Yes, Drew Brees could come back this week and while Teddy Bridgewater has played well, the Saints offense will get back to its high-volume, high-point attack with Brees back at the helm. It could be worth as much as a touchdown in most models. But is it safe? The InternalBrace used to repair Brees' thumb could probably have held a few weeks ago but the Saints have been smart, if conservative, with his return. While theoretically safe, the Saints have been able to leverage Bridgewater's solid play into extra time for Brees.
Once back, the thumb should be no issue. Once grip strength is back, the only worry is a recurrence. Brees is going to get hit and fall and he's exposed to the same kind of mechanism that started this in the first place. There's almost no way to guard against it, but his thumb is actually stronger, due to the brace, than it was in the first place. Given the team context and Brees' age, I'm surprised he's not a lock to play this week. We'll know by Friday and regardless, he's not far away.
BetQL's NFL Model loves the Saints and projects them to cover as double-digit home favorites against the Cardinals this week. Find out all the information you need to know about this matchup before placing your wager!
Kerryon Johnson (RB, DET)
It was a bit of a surprise that Kerryon Johnson went from telling Matt Patricia that he was fine to surgery in a matter of days. That's the NFL and more reason why the "he walked off" trope should be buried. Johnson has a significant knee sprain and is done for the rest of the season. He's already had "a procedure" - read, surgery - but there's no information as to what was reconstructed so there's no solid timeline. Worst case, it was an ACL and he'll be ready to return around training camp.  
This is the second year Johnson's season is ended by a knee injury and there is some concern that he simply can't hold up to an NFL workload. Those durability concerns were raised as he came to the NFL and while no one has any sort of predictive measure on knee sprains, there's certainly some institutional knowledge. The Lions will go to secondary options now, putting more pressure on Matthew Stafford and will likely put the Lions in the market for a draft able back in the mid rounds next year. 
View all Week 7 NFL Best Bets on BetQL!
Josh Gordon (WR, NE)
Josh Gordon has bone bruises inside his knee, which is common in athletes with a lot of wear and tear. You can make jokes about how much time he's missed, but Gordon has been playing a long time. However, sources and multiple reports seem to indicate that this is an issue that Gordon has been dealing with for a while and that the Patriots are instead ready to move on from Gordon after trading for Mohamed Sanu and getting N'Keal Henry back in the short term. There's also been some whispers that Gordon is facing yet another suspension for drugs, but this is unproven at this time.
If Gordon simply has some problematic but garden variety knee problems, he's likely to get some interest by a team with a gap to fill at receiver. The Packers and Steelers could be interesting landing spots given injuries and need, but Gordon is unlikely to make a huge impact in either spot. Gordon remains one of those what ifs and proof that no one does better with "roll the dice" moves than the Pats. Even when they don't work, the team seems to escape any downside.
Adam Thielen (WR, MIN)
Adam Thielen had one of the more dramatic plays on which he was injured, but ignore that dive and slide into the wall. His hamstring injury came earlier and his attempt to protect the leg and to catch the ball is what led to his high speed fall. However, the actual mechanism is typical; Thielen simply did too much, stretching and stressing one of the hamstring muscles beyond its breaking point. 
For a speed player like Thielen, a hamstring strain is a bad one with both function loss and recurrence risk. While Thielen's strain is likely low-grade, it's the secondary issues that will make it impossible for him to play this week. First, he drew the short straw on the short week and would have been tight (no pun intended) to make it regardless of even a Monday game. Second, sources tell me Thielen's having a tough enough time with walking at this stage, let alone running. Look for the team to use the long week to focus on therapy in hopes of having Thielen back in Week 9. The Vikings may have to go short more, but Bisi Johnson has a similar skill set if not skills and could surprise.
Capitalize on this injury analysis and get your first DraftKings Sportsbook deposit matched up to $200!
Derrius Guice (RB, WAS)
Adrian Peterson (RB, WAS)
Washington is already moving towards another wash of a season. Jay Gruden is out the door, their new QB was overmatched, and they haven't been able to keep last year's top pick healthy. Derrius Guice may be back soon, though, and his repaired knees get another shot to take the top job, allowing them to dump Adrian Peterson. If you're also an NBA fan, Guice is coming back from a very similar procedure to what Zion Williamson has. Guice is limited by rule in how fast he can come back, so the Washington medical staff has been conservative. He's still a couple weeks away by rule, but he's medically cleared to run.
In the meantime, Adrian Peterson continues to be the lead back. The Washington medical staff has kept him functional, but small injuries like his most recent ankle sprain are things he powered through in the past. He's not that guy any more and questions about his work ethic plague the idea that a low-grade ankle sprain would hold him out. Peterson will likely lose a few touches in the game script but doesn't affect any model on expectations for Thursday's game.
Bumps & Bruises
Nick Foles is back throwing, which will make for an interesting decision in Jacksonville. Is Foles going to lose his job due to injury or does the coaching staff (and analytics staff) believe Foles is the better option? … There's a similar decision in Charlotte, but Cam Newton's return from a Lisfranc sprain is informed by his contract situation. Newton isn't likely to play this week, but we'll see how this plays out over the next few weeks. Would the Panthers cut Newton now, healthier foot and all? … Drew Lock is hoping to make the Denver braintrust make a similar decision with Joe Flacco. Lock's thumb injury, similar to Drew Brees', is healed and he could go as early as Week 9 on health … Josh Jacobs is expected to play, but that "sore shoulder" appears to be a more serious issue than the Raiders are letting on. The biggest risk is he plays and has to come out early … Christian Kirk is likely to play this week after healing up from an ankle sprain. Cards sources tell me he'll be a gametime decision, but more as confirmation … Delanie Walker will also be a game time decision, but his ankle sprain is more acute and the Titans tend to be conservative with previously injured players … Big Fletcher Cox escaped serious injury on Sunday. Even with an injured hand, defensive linemen can play with casts/clubs on their arm without losing much function … TJ Watt has an abdominal injury and his practice time will be managed. There's some whispers that this is a core muscle injury. Surgery is routine here, but if this is the case, the Steelers will try to manage him deep into the season for an off-season fix … Leighton Vander Esch couldn't return in-game last week after a particularly nasty stinger, but he's expected to play this week. Stingers are recurrent, but often clear up functionally very quickly … Playing the part of Bob Sanders this season is Malik Hooker. Hooker's inability to stay healthy will be exhibit #1 against the Lucas Oil turf, but he would help a defense that's outplaying its perceived talent level if he's able to return this week or next.
About Will Carroll
Will Carroll has focused on sports injuries for almost two decades. His work has been featured at ESPN, Sports Illustrated, Baseball Prospectus, and more. He has written two books and won multiple awards. The best way to get questions or comments to him is @injuryexpert on social.