NFL
Will Carroll's Injury Report: Week 6
The NFL injury expert breaks down notable situations in advance of Week 6 action
By Will Carroll - Oct 10, 2019, 6:17pm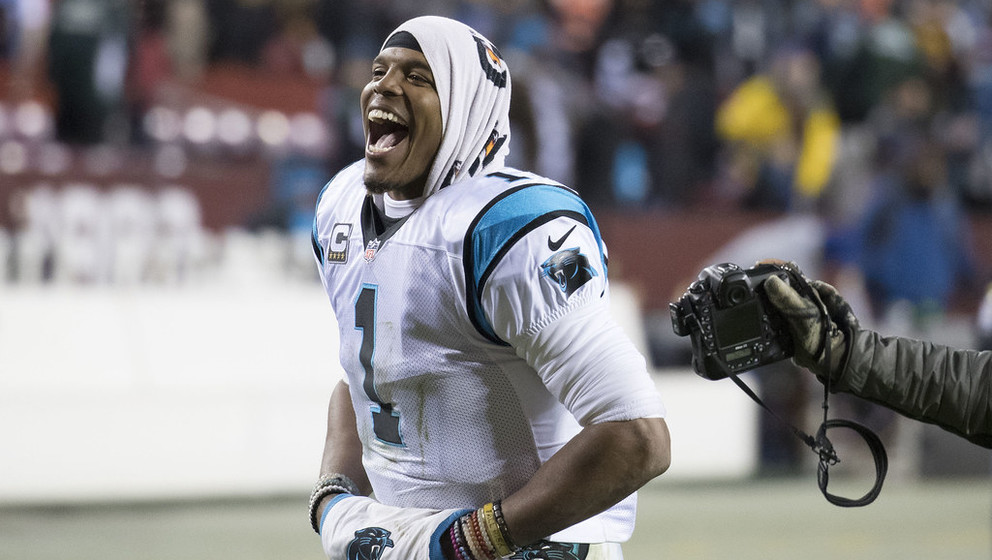 Matthew Slater brought up the Thursday games when talking about the culture of health and safety in the NFL. Look, I don't like Thursday games any better than you do, but there's no evidence that the short rest creates the potential for more injuries than typical rest does. Players I've spoken with don't like the short week, but they tend to mention the long week on the other side more, so there's a balance there. There are solutions — a longer 16-game schedule with more bye weeks doesn't hurt anyone but the CFL. There are better ways to do it, but the NFL needs to work on injury prevention the way it has with concussions. It's not going to zero. It's not even going down, yet. But the focus is there and an evolution has led to some advances that may pay off down the line. Football will never be safe, but it can be safer. That difference seems lost on many, but it's important to anyone who wants to see the game stay healthy. For now, plenty of injuries to get to … 
Cam Newton (QB, CAR)
Cam Newton's foot is making progress but the timing of his return seems to be sliding. It's less about his foot at this point and more about Kyle Allen. Newton isn't going to get Wally Pipped here, but there's a chance he glances over at Andrew Luck and thinks walking away isn't a bad idea. I'm not suggesting that's about to happen, but Newton has been dealing with shoulder, foot, and back injuries over the last few seasons and the continual rehab isn't fun. Missing games this year has seemed to steal his famous smile away and his contract status is notable. Allen has proved that he can play and win in this offense, which never seemed to play to Newton's strengths. He'll likely get to be the QB1 next season while Newton? That remains to be seen. I do expect we'll see Newton back in a couple weeks, but Allen's play has allowed the medical staff to be very conservative, allowing Newton to fully heal his foot before the return. If you told me he'd be back in Week 8, I wouldn't disagree.
The Panthers square off against the Buccaneers in London this week. Find out which team is the best bet by using BetQL's NFL Model!
Patrick Mahomes (QB, KC)
Tyreek Hill (WR, KC)
I'm tempted to just copy the things I wrote ahead of Week 2 here, because this is exactly the same situation and the one I anticipated as Mahomes tried to play through a high ankle sprain. The worry was always that he would re-injure it and have to deal with this as a lingering issue, to and through their late bye week. Mahomes is a physical freak, a movement genius that's been trained to do things that many people can't do. It's not contorting for him with some of the throws; he's practiced those. Losing any mobility and stability is going to cause changes, but it might affect him more than most even though he could, in theory, just become a pocket passer and succeed. 
I'm a bit more worried this time with Mahomes because there was some knee involvement. The ankle and knee are connected and if you force either medially, the other tends to give. This is a feature, not a bug, and minor sprains to the syndesmosis (high ankle) and the MCL are better than a severe sprain to either. The Chiefs medical staff has a lot on their plate right now, which is unusual, but nothing more important than getting Mahomes ready and able. I worry enough about that and his second-half issues that I'm taking a couple points out of my model for the Chiefs.
Those points might get added back if Tyreek Hill is able to bring his speed back. The Chiefs haven't had all their receivers since Week 1 and they'll miss Sammy Watkins this week. Hill's sternum is stable and while he hasn't taken full hits, sources tell me that he's down to "sore" rather than any real pain so no one thinks a hit will be problematic. His speed isn't affected at all, but it's a double-edged sword - the faster he runs, the bigger the force when he's inevitably hit. From a medical standpoint, Hill is not in any real danger, but functionally and psychologically, I'm concerned about whether there are going to be any short term losses.
Capitalize on this injury analysis and get your first DraftKings Sportsbook deposit matched up to $200!
Mason Rudolph (QB, PIT)
"Bad concussion." They're all bad. Some are just more dramatic than others, like Mason Rudolph getting KO'd on Sunday night. It wasn't a "dirty hit" per se, though any contact with the helmet first is problematic to me. However, as bad as it looked with Rudolph on the field and then going Batman on the sideline, there's no way to say any concussion is worse than another. Concussions that didn't cause unconsciousness can have symptoms that never go away. Concussions where a guy is down and out as long as Rudolph might have no symptoms at all. We don't grade concussions any more because it can only be done accurately in retrospect. 
Rudolph is in the concussion protocol and making progress, though the Steelers seem very concerned he might not make it back. There doesn't seem to be any medical reason for this, so my guess is that Mike Tomlin is reacting like most people to the emotional aspect of seeing his quarterback laid out like that. Let's be smart and know that if Rudolph does clear the protocol and plays, he should play normally. I think there's a real chance of that and a chance that the lines have some late movement and potential for some edge.
View all Week 6 NFL Best Bets on BetQL!
Saquon Barkley (RB, NYG)
Video can lie. Saquon Barkley running in limited video is the latest example of how wanting to see something often leads to missing what you need to see. Barkley is coming back from a nasty high ankle sprain, one serious enough to make many consider whether he would need surgery. He didn't and now he's back to running on the low end of expectations. That makes him a fast healer - maybe not Wolverine, but it's impressive. However, what we saw was not a hard cut* on that ankle or anything off balance that would really tax it. We couldn't see whether or not he was braced, though it didn't appear there was anything bulky like an aircast. Once we see that - which could come soon or even have happened behind the scenes - Barkley will be close to a return. That won't be in Week 6.
*Yes, he cuts on the video but watch it again and you'll notice he never slows. He's changing direction but barely putting any lateral force on the ankle. What I'm looking for is stop-start, 90 degree, unplanned cuts, which is the last test for any injury like this. What we saw was progress.
Make the most educated bets possible by accessing BetQL's NFL Sharp Bets dashboard!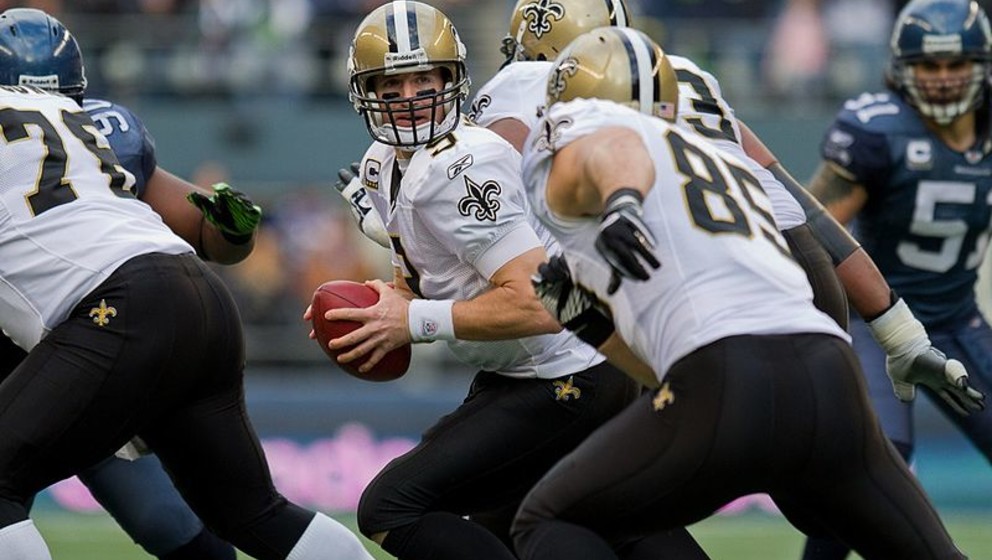 Drew Brees (QB, NO)
Drew Brees is about a month out from his thumb surgery, which included an Internal Brace. As I explained at the time, the thumb should heal with the only real risk being a recurrence after his return from a similar hit or falling on the hand. The brace makes it so that there's support from day one rather than waiting for the repaired ligament to heal, which takes significantly longer. Seeing him picking up a ball and throw isn't unexpected here.
A lot is made of the "smaller ball", but it's really a progression that is meaningless in terms of this. Grip strength shouldn't be greatly affected; he simply wasn't out long enough to lose much, so this is a remnant of the earlier, non-braced surgery. Brees is likely at a point where he could play if they chose, but since he's so valuable and there's nothing football-specific to base a return on, the Saints are likely to be cautious, at least as long as Teddy Bridgewater is playing well. I think Brees returns in Week 8 and should immediately be the Brees we're used to seeing.
BetQL's NFL Model lists a ★★★★★ bet in the Saints vs. Jaguars (-1) game in Week 6. Find out what team the algorithm likes!
Wayne Gallman (RB, NYG)
Evan Engram (TE, NYG)
Barkley is the biggest name out for the Football Giants, but he's not the biggest problem this week. That would be the sheer number of missing players, starting with Barkley's replacement Wayne Gallman. While it is possible to come through the steps of the concussion protocol ahead of a Thursday game, it's tougher. As it should be, I say. Gallman was simply unable to make it, though this says nothing about the severity of his concussion. A source tells me he's making "normal progress from a normal concussion." Concussions can only be graded in retrospect so while there's no timeline on Gallman, there's also no reason to think this will be an extended absence.
Beyond Gallman, the most affecting injury for the Giants is Evan Engram, who's been a safety valve and a weapon for Daniel Jones. I'll blame the short week again here, because Engram is dealing with a relatively mild MCL sprain. The MCL, on the inside of the knee, normally isn't repaired in more severe sprains and the body has secondary stabilizers. With acute injuries like this, we normally see a brace and back in the game. We'll see that with two college QBs this week, Kyle Trask of Florida and Kelly Bryant at Mizzou, so missing Engram raises some questions, like are there meniscus issues beyond the acute MCL sprain? 
New England Patriots
The Patriots have a reputation for playing games with the official injury report. That's not the case. They don't give a ton of information, but they're not the worst at that, far from it. Bill Belichick can be grumpy, but on injuries, he's seldom more than short with the media. The Pats do have a number of injuries listed coming into Thursday's game and the short week is an issue, but not much. While players like Julian Edelman, Josh Gordon, and even Tom Brady might have some issues, they're expected to play and play normally. Rex Burkhead and Phillip Dorsett are out with a foot and hamstring issue, respectively, but the plug-and-play offense doesn't seem to slow with any single injury and there's enough there to believe that the totals shouldn't be adjusted due to any injury stacks. This is as pure a "system" as exists in football and the injuries won't slow it tonight. 
Start optimizing NFL lineups, finding value players and keeping up with injuries in seconds on RotoQL!
Bumps & Bruises
Mitchell Trubisky is on track for his return despite a torn labrum in his non-throwing shoulder. Early reports have him throwing, but there's risks here. I'm very curious to get a better look at his throwing mechanics in upcoming practices … Sam Darnold is expected to play this week. His mono symptoms have cleared so he shouldn't have any major issues in his return … Case Keenum is out of a walking boot and back in as QB1 for Washington, at least for now. There's little suggestion that the foot is healed, just managed, which will only add to the current chaos at the team … Todd Gurley has a pretty bad quad strain and could see a few less touches this week. Look to see if he's back at practice Friday, though his absence doesn't seem to adjust the Rams' output enough to change models … Jaylen Samuels had his knee scoped. He'll likely return after the Week 7 bye, though reports have him out "a month." No idea why his recovery would be longer … Kyle Juszczyk has a Grade III MCL sprain (rupture or near-rupture) and will miss six weeks. He'll have some mobility issues in the short term and will definitely be braced, but long term, this shouldn't be an issue … Christian Kirk is trending in the right direction to play this week, but his ankle is still very problematic. We should have a very good idea after the Friday practice of how effective he could be … The Bengals are being very quiet on AJ Green, but his progress continues to be nearly non-existent in his return from surgery. There's still no clarity on when we'll even see him at practice, let alone functioning in a game … Kenny Stills is making progress with his hamstring strain, but recurrence risk is there, whether he plays or not. It's a big game so there's pressure to play.
About Will Carroll
Will Carroll has focused on sports injuries for almost two decades. His work has been featured at ESPN, Sports Illustrated, Baseball Prospectus, and more. He has written two books and won multiple awards. The best way to get questions or comments to him is @injuryexpert on social.