NFL
Will Carroll's Injury Report: Week 16
The NFL injury expert breaks down notable situations in advance of Week 16 action
By Will Carroll - Dec 21, 2019, 4:04am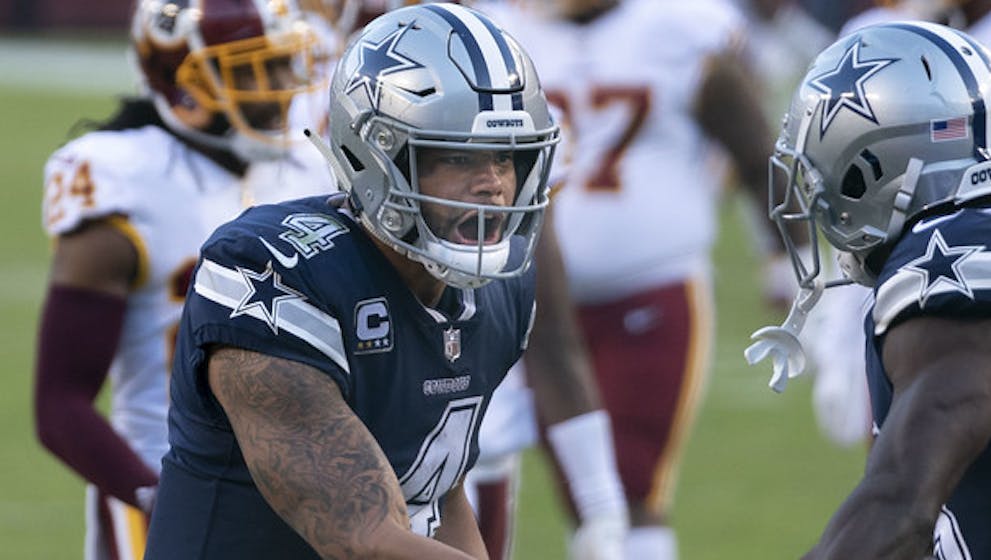 Do injury reports matter? Consider the case of Adam Vinatieri in 2019, injured to the point of needing surgery, but not on the official injury report. My intern and I dug into the numbers* and he came up with this:
Won 2 games for the Colts
Lost 2 games for the Colts
Lost the spread for Indy 3 times
Won the spread for Indy 1 time
Cost gamblers 3.3 Units on the season
Won gamblers 1 Unit on the season
Therefore, Vinatieri cost gamblers 2.3 Net Units in 2019

Think that's not impactful? Remember that the Colts didn't report any injury and while that's "legal" under the rules of the official NFL injury report, it's not what gamblers want to know. By hiding the injury that Vinatieri had, there's a significant and demonstrable damage to gamblers. If legal gambling is going to be on the level, we have to do better than the current reporting and get not only "able/unable" reports as we do now, but some sort of significant injury, treatment, or even more detailed reporting in a real time and understandable basis. 
Then again, this column exists because the edge is there to find right now and 2.3 units? That's edge so let's get to this week's injuries:
Dak Prescott (QB, DAL)
In case you missed it last week, a broken digit isn't necessarily bad for a quarterback. Jameis Winston has a broken thumb, but torched his opponent for 400+ yards last week. Same is true for Dak Prescott, who has a small fracture near the tip of his index finger. Troy Aikman did a good job explaining the throwing mechanics, saying the index finger didn't affect grip and that the middle finger is much more important to throwing. Both true. Prescott has an issue with pain, but it's padded and he's probably dealt with worse.
Again, as with Winston, this comes down to function and context. Prescott has shown no issue with function and with the Eagles coming in for a key game in Week 16, wild horses couldn't keep Prescott out of the game, as if Jerry Jones is giving him much choice. The worry here is that Prescott will fall on it or hit a helmet, causing a bigger problem and significantly more pain. There's clearly a chance that will happen, but it's no abnormal risk. Prescott and the Cowboys offense should be considered normal. 
Find out who the experts are betting on in Week 16!
Julian Edelman (WR, NE)
Reports this week that Julian Edelman is dealing with a "tendon issue" in his knee are pretty interesting. Not much leaks out of Foxborough, so even this vague detail is a piece we don't usually get and it's pretty serious. Edelman isn't dealing with something small here; the issue he has isn't "jumper's knee", as some have speculated, but a further condition called tendonosis.
Tendonosis is the long term, structural change to the tendon - in this case the patellar tendon — that creates pain, inflammation, and weakens the tendon itself. This is far more problematic that tendonitis, which is simple acute inflammation. It can't yet be reversed and in extreme cases, the damaged tendon pieces have to be removed surgically. There's no indication that Edelman is at that stage yet or that this affects him enough to be more than a management issue, but any management issue by definition could get out of hand. 
More often than not, this kind of issue is an early warning sign of a steep drop-off. Think of this like Todd Gurley's situation last year. Even with one of the best medical staffs, that condition couldn't be controlled, though he's obviously much better this year. For this week and likely through the playoffs, I think we'll see Edelman operating at his current level with no adjustments needed to models. In the future? That's much less clear. 
Get one free week of BetQL VIP access when you claim this MGM offer!
Dalvin Cook (RB, MIN)
At some point, the NFL is going to have to invest in safety. Credit where credit is due, the NFL's model of small prize funds has led to innovation in helmets. A tech they helped fund is making it's way into helmets just five years after it won a grant. They could do more, and with a lot more dollars, but they should start their next fund to protect shoulders. Dalvin Cook is just the latest case of shoulder injury where current padding and tech does nothing to protect NFL players, leading to more and more missed games.
Reports, including a detailed one from Adam Schefter, say Cook could be out for the final weeks of the season, but there's also reference to chest injury versus the initial reports of shoulder. In cases like this, we have to consider that both are correct. It's not likely a pectoral issue, which could be considered either. It could be a situation like the sternum issue Tyreek Hill had, but that would be unusual as well. Collarbone is equally possible, but unlikely. 
That brings us to the mechanism of injury and the immediate reaction. Cook was slammed to the turf and came up holding his arm. The medical staff also seemed focused on the arm, so I have to think that at least initially, this was a shoulder/collarbone issue, perhaps an AC sprain. There's always the chance that this is something else, with proximate pain representing something else and I haven't been able to confirm anything with sources on this injury.
That means we're uncertain about Cook and there's definitely a drop-off without him in the Vikings offense. It's probably worth a couple points, though it could force a shift to the passing game. I seldom bet against Schefter reports, so I think we'll see Cook limited at the very least.
Check out all of BetQL's Week 16 best bets!
Alex Okafor (DE, KC)
This has been the year for torn pecs and sprained MCLs. Why have these injuries increased so much in one year? I don't know, but what worries me is that no one seems to have a good idea. I haven't seen so many people shrug their shoulders in a while and again, this is an area where the NFL should have a team of researchers digging into issues.
It wouldn't help Okafor, who is the latest in a growing series of pectoral tears. It's really a shoulder injury, though the term 'pectoral' makes you think of Terry Crews bouncing his chest in an Old Spice ad. (Or just me?) Think of a bench press motion - that's all about the pectorals. The injury normally happens in that same kind of motion. The arm is out wide and is forced backwards. Too much force and the tendon, the smallest and often weakest part of the muscle, gives. 
The surgery isn't easy, but it's simple. The torn tendon is stitched back together and heals. It's a healing process, so it's about six months and most of the issue is rebuilding strength. As with Achilles repairs, the process has made leaps in the last decade so the return is almost automatic with little loss of function. With as much practice as doctors are getting with this, we might see even more advances. 
The Chiefs have brought in Terrell Suggs, but it's not a one for one replacement. The hope is that the Chiefs defense won't see too much of a drop off, but the unit isn't exactly a strength right now either. 
DraftKings is offering a special promotion for BetQL users. Claim it!
Mike Evans (WR, TB)
Curtis Godwin (WR, TB)
"The cart" has become a thing in the NFL. What began as a simple tool to get people off the field quicker, in an age where an extra commercial break seemed like a bad thing, has now become a pale horse, bringer of doom. But it's just a cart, folks. The fact that Curtis Goodwin strained his hamstring and left on the cart really means nothing for the severity or return. It just means they didn't want him walking on it. 
The strain isn't good, but a Grade II strain is common and usually amounts to a few weeks of rehab. Given that the season is nearly over, it's "season-ending" and what the Bucs medical staff will be focused on is making sure Godwin's leg heals up and doesn't become a chronic issue for their breakout star. That likely means he won't be out there this week or next, pushing more of the passing game onto the tight ends. That worked pretty well last week on the fly, so a week for Bruce Arians and Jameis Winston to adjust will help.
With both Godwin and Mike Evans down, in Evans' case to the IR to free up a roster spot, with hamstring strains, everyone wants to know if these are related. It's certainly a valid question to ask. The Bucs played indoors last week, so heat and humidity shouldn't have led to dehydration, which is often a major factor in muscular injuries. From the outside, there's no way to know, but maybe the Bucs should ask their cousins at Manchester United, who have done buckets of research on hamstring strains which has led to a major reduction in injury for them despite a lot of young, fast players. 
AJ Green (WR, CIN)
We don't get many failed surgeries in the NFL, but AJ Green seems to be one. They happen, more often than we think, and for various reasons. In all the cases, it's a tough look back to try and figure it out, but it's harder still to figure out what's next. If the surgery didn't fix it, what do you do? Another surgery, or try something more experimental? The Bengals and AJ Green will have to make that decision soon after what is likely a lost year. They're very likely to get a new QB in the draft, but will that guy need a new receiver?
A lot of people are comparing Green's situation to Cam Newton's. That's not a great comparison because they're different injuries and because Newton waited to have surgery. He tried to rehab through his issue and when that didn't work, he had surgery. Green did that, had the surgery, and is still unable to play without major pain and inflammation. From the outside, we probably won't see any signs on how Green is progressing, absent maybe a surgical report, until the draft, when the Bengals will signal how they feel about the position.
Wondering what teams the public's betting on? Check out BetQL's Public Betting Dashboard!
Bumps & Bruises
Tua Tagovailoa has been tapped by ESPN's Todd McShay as going to the Dolphins with the fourth overall pick. If so, it means nothing can hold back a player based on assessment and that the medical judgement comes down to show … Daniel Jones is practicing and looks headed back to the starting role. His high ankle sprain was minor, but giving Eli Manning one more game was enough for the Giants to give him last week off … JuJu Smith-Schuster is expected to be back in the lineup. The knee could have a setback, again, but if he's playing, the team has confidence his MCL will hold up. I'm curious to see whether he plays with and adjusts to a brace given his skill set … Colts sources are whispering that TY Hilton will be "back to normal" this week. I remain unconvinced that he's all the way back from his leg issues … Alshon Jeffery went to Dr. Robert Anderson to have his foot repaired. He'll be expected back by training camp with no issues … Noah Fant is banged up. Hip, shoulder, and foot issues are creating issues for the young TE, but it's the shoulder that appears to be the biggest problem. Watch practice reports Friday to see if he has limitations, but he's one to watch for a last minute change as well … We talk about big legs, but the plant foot is just as important for kickers. Younghoe Koo has an issue with his plant foot and is in question for this week's game  … Speaking of big legs, Greg Zuerlein has a quad strain. It's unlikely he'll be ready to go on Saturday … The arbitration award against the Jaguars was a huge one, changing how players will do their medical rehab. There's going to be a lot of confusion about this and will make it harder to get consistent information. 
* Yes, there's a lot more to the math and I'd love if anyone out there would check this work and go beyond the level we were able to take it to. The more details we have, the more the NFL will be forced to address this situation to make sure something much worse doesn't happen in the future. 
About Will Carroll
Will Carroll has focused on sports injuries for almost two decades. His work has been featured at ESPN, Sports Illustrated, Baseball Prospectus, and more. He has written two books and won multiple awards. The best way to get questions or comments to him is @injuryexpert on social.