NFL
Will Carroll's Injury Report: Week 15
The NFL injury expert breaks down notable situations in advance of Week 15 action
By Will Carroll - Dec 12, 2019, 9:25pm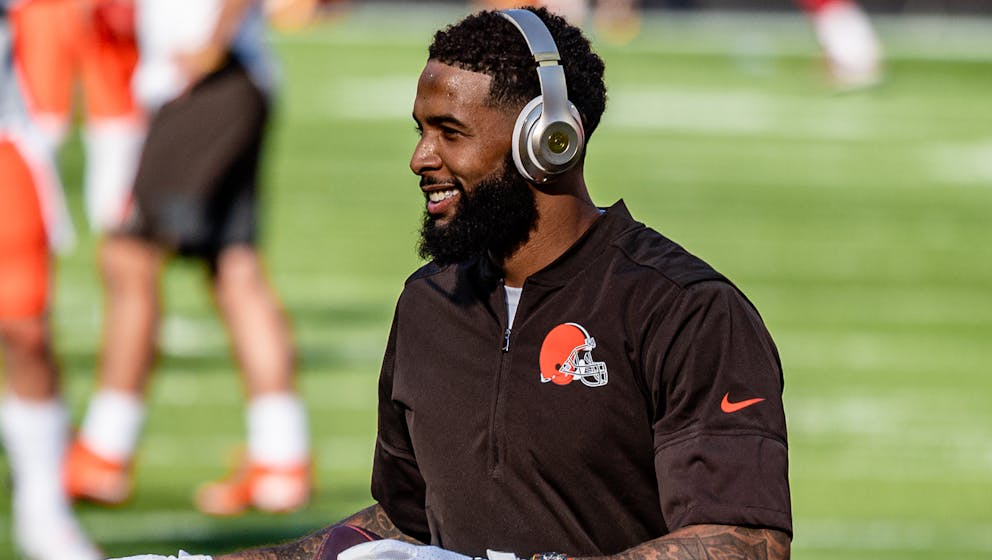 We're into the interesting area of the year. For the reasons that fantasy football stinks at the end of the year adds just enough uncertainty to football to actually create some edge. This week shows that's going to be the case again and over the next three weeks, the smart money is going to be the thicker wallet. Or whatever the modern equivalent is. Will my Apple Card feel heavier? Regardless, let's get to the injuries:
Lamar Jackson (QB, BAL)
Lamar Jackson will play despite a mild quad strain and while the Ravens don't have things locked up, it's reasonable to think they may be a bit more conservative with Jackson. Does that mean less running? If so, more passing could actually mean more points and really throw off some models. The quad strain is not considered serious, so the real concern here is exacerbating the minor injury. With the long week off and a chance that Weeks 16 and 17 might be moot to some extent, Jackson's a carried risk this week.
There's really nothing to this injury that's complicated. Sources tell me it's a simple Grade I strain in the front of his quad. He has some pain with extension - which is the prime function of the quads; think the downstroke on pedaling a bicycle - but he's able to push off, stop, and cut. There's no instability and Jackson's overall strength makes it difficult to assess. 
My guess is that they'll look to hedge that risk by pushing some, if not all, of the running load to Mark Ingram and a few more, maybe some trick plays, and let Jackson make something of a statement by staying a pocket passer. There's still going to be risk with any scramble, especially if it gets extended, though Jackson could operated under instructions to throw the ball away rather than extend the play.
For more information on the Ravens/Jets matchup, check out BetQL's preview!
Adam Vinatieri (PK, IND)
I'm not sure we should just chalk this up as just another Colts/Lucas Oil leg injury. The fact that Adam Vinatieri is headed for knee surgery raises as many questions as it closes. First, we have to remember that the Colts' long time punter, Pat McAfee, retired due to a knee injury (and a lot of off-field offers, which eased the decision.) The other is whether this knee injury, previously undisclosed* and openly denied, was the cause of Vinatieri's uncharacteristic bad year. Top level players don't tend to "just lose it", though there can be a bigger drop off, since we don't normally see players of that age.
Vinatieri is heading to see Dr. James Andrews, who will repair his meniscus and debride his patellar tendon. I spoke with several doctors and therapists who said that a meniscus tear in someone with Vinatieri's age and history would not be uncommon. They were a bit more confused on the patellar issues, which suggest a longer term issue like patellar tendonosis. No one thought that Vinatieri couldn't physically come back from this, with the rehab being in weeks, not months, though the NFL calendar will allow for a very conservative rehab. 
DraftKings is offering a special promotion for BetQL users. Claim it!
There's no reason to think Vinatieri couldn't come back from a relatively minor procedure and if this was the reason he had such an off-season, why wouldn't the Colts want him back? Some team is going to take a shot. Legends have to prove they can't play anymore; few get pushed out before they prove they simply can't. Vinatieri's close, but if the Colts really did do a cover  job for his injury, we'll know.
*Remember that the official injury report is not about injury but about availability. Since Vinatieri played in all the games, the team wouldn't have necessarily violated any rule. However, it's another example of the organization hiding injuries and dealing with their fans in a disrespectful manner. The team simply doesn't have any trust banked with its fans for something that could have helped them. The Colts need a change in PR as much as they need changes in their medical team. Also, someone's going to do an epic study about how much Vinatieri's missed kicks cost gamblers this year with undisclosed info. This kind of thing - what if someone knew? - is why the official injury report isn't enough in the modern NFL.
Josh Jacobs (RB, OAK)
A lot of people asked me this week what the heck a "shoulder plate" was. It sounds more like a cut of beef than something that would knock down a running back. (Actually, if you google it, you will get an amazingly detailed look at dungeon armor.) On the other side of that, many of the same people asked me how Josh Jacobs could have played through this kind of fracture and how the Raiders would have let him. 
The "shoulder plate" is a colloquial term for the flat portion of the scapula, or shoulder blade. It doesn't take a great deal of the downward force, like what we saw with players like James Conner (more on him below) or Saquon Barkley earlier this year. If you think about the old drill where you'd stand facing a teammate and pound down on the shoulder pads with your fists, Jacobs would, of those three, have the least pain while acute.
The problem is that the scapula has a lot of function and if things like moving the arm or landing on it are causing pain or creating a risk that the bone doesn't heal properly, that's a major issue. The fact that he's having pain at all is the key here. If he's been playing through it, well, I hope the NFL's medical team is asking some questions. 
Get one free week of BetQL VIP access when you claim this MGM offer!
The healing is simple - Jacobs has to wait for it to heal and hope it does so properly. You might immobilize the arm if there was some worry about the stability of the fault, but there's no indication that's been a worry. Bones heal on their own time, but a fixation would be very involved and very unusual. It's hard to say how it would affect Jacobs in the longer term, but running backs don't have a shelf life of very long to begin with.
(Here's a question I can't find an answer to - do the Raiders get a new medical staff next year? It wouldn't be hard to fly their current doctors down, but team docs tend to be local. It will be an interesting one to follow.)
Odell Beckham Jr. (WR, CLE)
"Sports hernia" is a word that was coined by Dr. Tim Kremchek. He's got a great story about how he made the term up in the moment, but the injury is still misunderstood, even as Dr. Bill Meyers has tried to shift the terminology to "core muscle injury" (which I think is lame, though come to think of it, "core" has been defined by Mark Verstegen's work, so I know the creators of both terms. It's a weird world.)
Whatever you call it, the injury is more uncomfortable than painful, despite it's awkward location. Players can play through it up to a point and when they can't, the surgery to correct it is almost routine now, with a quick trip to Philadelphia to see Dr. Bill Meyers. Six weeks later, there's almost a 100% recovery rate. 
Beckham's issue here appears to be as much with winning as with his injury management. He could choose to have it fixed at any point and he'll be back without any concern for the long term. Instead, he's turned these last couple weeks into a circus - again - and becomes a huge unknown for the Browns. He could play and play well, or he could feel that muscle tug a bit and walk away. That uncertainty is terrible for putting any money in any bet on this underachieving Browns team.
And for Beckham, if the Browns get put in his rear view after the season, is he still so good that "he fits on any team"? Or is he at a stage where he becomes the latest Patriot on-the-cheap-but-talented project?
Check out all of BetQL's Week 15 best bets!
Darius Guice (RB, WAS)
Darius Guice needs to figure something out about his knees. I don't know if he has tissue weakness or just bad luck, but after a third knee sprain in two years, I'd be getting myself fitted for some braces if I were Guice. That won't be an issue this week, as the Grade II MCL sprain will keep Guice off the field and give Adrian Peterson a bit of a retirement present. There's a good chance that Washington will shut Guice down and start aiming at next year, which hopefully will include a full year of production from the talented, fragile young back.
This MCL sprain isn't a long term concern. We've seen a number of players come back well from it, even playing through it. Again, Guice could come back or even play this week on a physical basis, but there's no need to push this. If there's any good news here, it's that Guice's ACL is intact and the knee as a whole has no other damage aside from the sprain. It could have been much worse.
We've seen this team lead with Peterson for much of the season and have some idea about Dwayne Haskins by now. I don't think there's significant reason to change anything about the models on totals here given what we know, Guice or not for the rest of '19.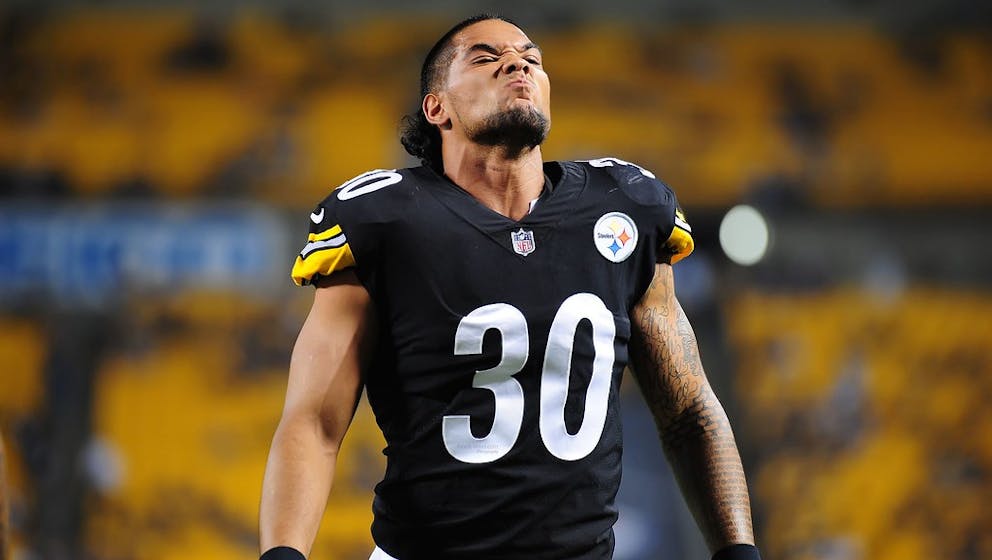 James Conner (RB, PIT)
The Steelers have played the bulk of 2019 without Ben Roethlisberger. JuJu Smith Schuster hasn't been a star level WR1. Antonio Brown, via Oakland, has flown over the cuckoo's nest. Yet, here they are, in playoff position. The Steelers are an organization that value stability so are they also showing that the modern NFL doesn't need stars, but systems? 
Man, that is a tough question. There's certainly research that shows stability has a value, especially in terms of offensive line play. Being able to divvy up the 'credit' for any play is still difficult, with some progress in the last decade but a long way to go. Conner makes for an interesting case, since he ably stepped in for LeVeon Bell last season. The real issue is how far down the depth chart a team can go and remain at the proper talent level. I think the parity of the NFL allows a lot of variation which makes getting to an answer even tougher.
On Conner, he should be back from his painful shoulder injury and indeed, was back at practice on Wednesday. It's still unclear if the issue is cleared up or just tolerated, so there's some risk that Conner will play and not be able to handle it, coming out early. With Jaylen Samuels dealing with a mild groin strain, the carries in Pittsburgh are a very mixed bag, which could put more pressure on Devlin Hodges. I'm passing on that game in all forms, because you know I hate uncertainty.
Wondering what teams the public's betting on? Check out BetQL's Public Betting Dashboard!
Mike Evans (WR, TB)
Mike Evans isn't quite done for the season but with lots of changes on the horizon in Tampa, does this hamstring strain affect him going forward? The simple answer is no. This is a simple hamstring strain, probably a Grade I or low Grade II, but one the team - or at least Bruce Arians - thinks could have him back by Week 16. That remains to be seen, but a week without Evans should give Arians a chance to see if Chris Goodwin is a real WR1 or just a really good player who benefits from the big, physical Evans drawing double teams.
Evans' numbers in 2019 don't show any kind of inexplicable decline. It's certainly not his best, but he's over 1000 yards, is getting similar targets to the past, and in light of how the team has played, there's an argument to be made this season is actually better, especially with Goodwin's emergence. Evans is a building block for the Bucs, whether they keep Winston or not and at just 26 next season, there's room for Evans to get better as well. The Bucs should be careful to make sure they don't turn an unfortunate hamstring strain into something recurrent.
Jameis Winston (QB, TB)
Broken thumb. Throwing hand. That has to be a month out, right? Not for Jameis Winston and to understand why, you have to understand function. We've seen a number of injuries to quarterback hands this season, but what this really comes down to is whether or not the quarterback can do the things he needs to with the ball - grip it, fake it, and throw it. Fracture or not, Winston can do these things right now. It's painful, but possible.
Most likely, the fracture is near the tip. this is more painful, but takes away less function. A pad with some "stick" over it, such as the glove Winston used after his injury last week, can take pressure off while helping retain function. Expect a similar setup this week and for Winston to have had more time to adjust to what he's dealing with. Again, this isn't something that can be numbed, for the obvious reasons. If there's a risk here, it's in falls, so I'd expect Arians to try more quick passes to keep Winston upright.
There's no reason to think Winston will do anything different this week than last and he's been able to play well, even without Evans. Aside from that, there shouldn't really be any adjustment to models because of this injury, as surprising as that may sound to those out there who don't understand the function of the thumb.
Find out who the experts are betting on in Week 15!
Bumps & Bruises:
Pat Mahomes will play and play well, but the ankle and hand does show there's some wear and tear to his game. The Chiefs would love to get him a rest, but there's not really a path to doing it right now aside from winning out and they'll need him (healthy) to do that … D JONES…  Yes, Tom Brady is struggling with some elbow issues, but are they really affecting him? My guess is yes, since reports are that he's consulting with his guru Tom House. If his mechanics are altered, or have to be altered, we should be able to see that in practice or game film quickly … Alshon Jeffery has a foot sprain that would normally cost him about a month, but it's a season ender now. There's no indication this will be a long term issue, but it does bear watching to see if he's running well at spring camp … JUJU … Calvin Ridley is done with a core muscle injury. See above for details, as this is identical in form and function to Beckham, minus the media attention … Again, context is key. Marvin Jones has a nasty ankle sprain, but it's not that big a deal. It's enough to be "season ending" in the true sense, but it's not a longer term concern … Noah Fant is a big target for Drew Lock. He's got a foot issue, so he'll be a game time decision, but could have a big day against the Chiefs if he's able to go … Desmond Trufant broke his forearm and is done for the Falcons. He'll be fine longer term, but Jimmy Garoppolo could find big gaps this weekend … On the other side, Richard Sherman is unlikely to play through his moderate hamstring strain as the Niners look to the playoffs … Washington's not looking to the playoffs so Ryan Kerrigan is out this weekend and might be shut down soon after … This is an ugly and complex story, but an important one for the NFL and it's players.
About Will Carroll
Will Carroll has focused on sports injuries for almost two decades. His work has been featured at ESPN, Sports Illustrated, Baseball Prospectus, and more. He has written two books and won multiple awards. The best way to get questions or comments to him is @injuryexpert on social.