NFL
Will Carroll's Injury Report: Week 14
The NFL injury expert breaks down notable situations in advance of Week 14 action
By Will Carroll - Dec 6, 2019, 5:54pm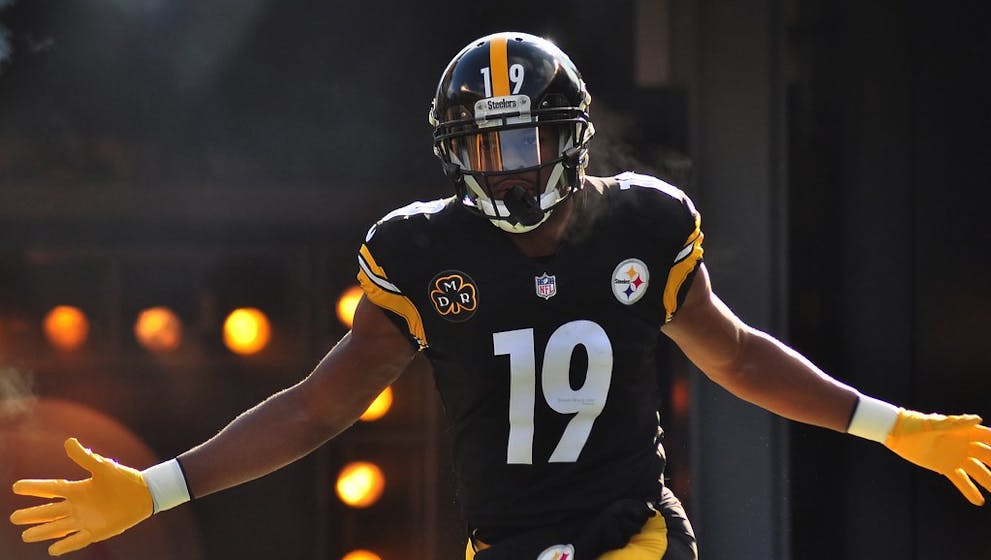 The firing of Ron Rivera isn't going to change much about how you bet this weekend, but in the scheme of things, it's going to change a lot about how you bet in the future. Rivera is well thought of enough to likely get a job, if he wants one, quickly. He could head to the booth for an off-year, or he could take on one of the several open jobs where his experience will be considered a plus.
The bigger question is will Rivera go somewhere that has a need at QB. That's about a third of the league right now, where a QB upgrade is possible, either in the draft, free agency, or even through trade. If Rivera does land in, say, Washington, would he bring along Cam Newton, or would he want his own, younger guy? There's going to be a lot of musical chairs and there's simply not enough good, ready, and healthy quarterbacks to fill all those slots, meaning someone will be left thinking "Ryan Tannehill isn't so bad" or "I can fix Marcus Mariota by putting him in Lamar Jackson's offense!"
There's always the quick-fix, copycat NFL and there's going to be as much turnover at the position this year as we've ever seen. We have good young quarterbacks around the league that have changed teams and maybe the game, but that makes everyone think it's easy. 
And don't forget - the XFL is coming and tell me they wouldn't love to have an instant star like Newton? (No, I don't think it will happen and no, I don't think it will last, but I want to see it do something different while it's here.) There's plenty of injuries in this week's NFL, so let's look around:
JuJu Smith-Schuster (WR, PIT)
The Steelers' season has basically been built around injuries and context is everything for Juju Smith-Schuster. The team is still in the playoff hunt but they have to balance that with playing a third-string QB named "Duck" and their best player sporting a big brace in his limited practice work. All signs point to a mid-grade MCL sprain for JJSS, but while some players can play through this, a route-running monster like Smith-Schuster simply can't. He could play, sure, but he couldn't do the things that make him good.
Context is everything. Wide receivers aren't really the same position - right, left, slot, X, Z, tall, speed, hands. Just listen to coaches or scouts if you can* and you'll learn the role, not the abbreviation, is what they think about. That means injuries affect them differently. If Tyreek Hill can't cut, so what? He's fast. It's the opposite here and that means that even if Smith-Schuster plays, he's not likely to be what we're used to.
Add in Ol' Duck - who admittedly looked okay in his start over Ol' Helmet Swinger - and there's nothing but downside for Smith-Schuster and the Steelers offense. Good thing the defense is solid.
* Don't think that you couldn't talk to scouts? Come hang out at the Steak N Shake in downtown Indy during the Combine. A guarantee you a Ryan brothers signing and more scout lingo than you'll ever want, no press pass required.
This Steelers trend will make you want to bet the over/under this Sunday!
Dalvin Cook (RB, MIN)
Shoulders are not protected in the modern NFL. Shoulder pads barely do much and get smaller and smaller but even if we made them Earl Campbell size again, the injuries seem to come from lateral forces. Players get hit from the side. They land on their shoulder or outstretched arm. Guys land on them while their shoulder is down. All of these things can cause all sorts of damage, none of which is helped by shoulder pads.
Some Tony Stark out there could come up with a vibranium suit or something, but I don't think it's any time soon in this universe. That means players like Cook have to deal with pain in an area they can't keep from getting hit, unless they stay on the sidelines. That also means it just doesn't heal on the normal linear timeline. It gets re-injured or at least re-aggravated and time is lost just getting back to the base. 
Cook can deal with the pain to some extent and no, you can't shoot up someone's arms if you expect them to hold one to the ball. If they can brace him, use some extra padding, and keep him comfortable, he can be good. Then again, if they can do all that, why doesn't someone simply make better shoulder pads? Look for Cook to get his normal workload, especially as he stays in range for the rushing title over the next few weeks. 
Get one free week of BetQL VIP access when you claim this MGM offer!
Damien Williams (RB, KC)
Darrel Williams (RB, KC)
Bad week to be a Williams in Kansas City. Both Darrel and Damien are down for this week, with Darrel pushed to IR so that the team could bring in Spencer Ware. Yeah, that's how bad it is right now. 
For Darrel, it's a simple hamstring strain that would cost him a week or two in most situations, but the combination of injuries pushed the team to use the IR in order to get the roster spot. The doubtful tag shows that this isn't some major strain that would cost him into the playoffs. It's a numbers game and Williams showed enough in bursts that he'll get a shot next year.
Damien is a bigger question. He's still doubtful for this week with broken ribs. All the medical staff can do is find him the best possible rib guards and say a little prayer. He's going to get hit so it comes down to pain tolerance and knowing that the ribs are structurally sound. A big hit can always lead to broken ribs, but weakened ribs can lead to massive issues like a punctured lung.
With LeSean McCoy and Ware, you'd think that Patrick Mahomes is going to have to go deep to his relatively healthy receiving corps. That's not usually how Andy Reid operates and with a very good Pats defense across the field, the Chiefs will need to establish some kind of valid running threat or face dime all night. My model's staying static and trending to under.
Check out BetQL's best bets of Week 14!
Von Miller (EDGE, DEN)
We're used to the term "speed receiver" now and "speed rusher" pretty much came in with Von Miller. He wasn't the first fast guy on the edge, but he brought a different level of speed, burst, and force to the position. The question for any "new type" of player in the NFL is "does it last?" Think Rob Gronkowski for the oversized fast tight end. That's been a question for Von Miller since he came into the league because he's "undersized." Relative term, of course.
Miller is dealing with a mid-grade MCL sprain — and yes, it seems like there's more of them this year and no, I don't know why - which makes that curled speed run tougher. Not impossible since it's not a hard cut, but the issue is the linemen that make that less a slight curve and more an unplanned lateral force against the knee. There's a lot of danger here, even with the normal brace.
I don't think he'll be ready to play, at least in the manner and style we're used to. Miller could decoy, but teams would quickly figure it out and run right at him. Vic Fangio is coaching for his job and getting Miller steamrolled wouldn't help. That opens things up a bit for DeShaun Watson, so I'll push a couple points to the total for the Miller injury, if he's out. 
DraftKings is offering a special promotion for BetQL users. Claim it and enjoy some risk-free bets!
Greg Olsen (TE, CAR)
Greg Olsen is already halfway into the broadcast booth so while I understand why players will fight through knee, foot, and back issues, I'm not sure why they're as willing to put their brains on the line. Olsen took a nasty hit and his progression through the concussion protocol has been basically nil since leaving the game. Sources tell me he's still having symptoms just standing around, let alone with activity.
There's a chance that the Panthers take this decision out of his hands and IR him. That won't come this week, but if there's no more progress, the team will likely make the move and see where Olsen wants to take it into next year with a lot of changes around him. There are some that never stop having those symptoms, so we have to hope that Olsen isn't one of them, whether he ever puts a helmet back on or not.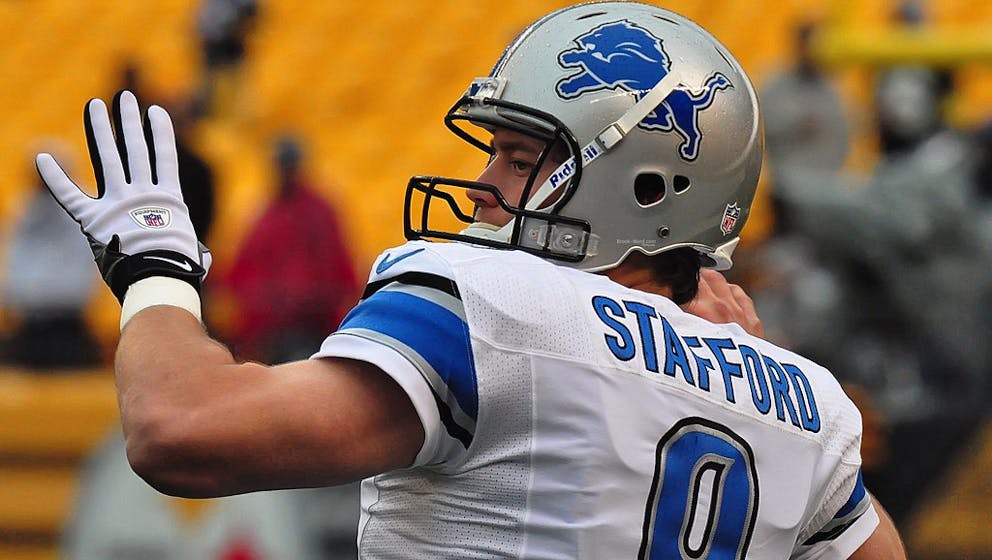 Matthew Stafford (QB, DET)
"Why haven't they shut down Matthew Stafford?" I think I've answered that question on the radio about twenty times in the last couple weeks. The simple answer is that the medical staff and Stafford's consultants (which I believe is Drew Dossett, the Cowboys team doc) believe he could play once the pain and swelling clears. 
Now, is it worth waiting on with the Lions out of contention? That's a question for Matt Patricia and the boys upstairs, but medically, players tend to be asked to play when they can. When rehab could possibly have a positive outcome, they're asked to rehab on that schedule. At worst, Stafford has some confidence that the acute part of his back injury healed and he can go into an offseason to make sure the lingering parts are minimized.
I do think we'll see Stafford again this year, but definitely not this week. A home game against Tampa in Week 15? That sounds like the kind of soft landing medical staffs like to see.
Head over to BetQL's Public Betting Dashboard to see the most popular bets of the week!
Cam Newton (QB, CAR)
Cam Newton is probably the biggest injury story, but for "use it now" info like you need from BetQL, he's irrelevant. For now. Newton could end up on the free agent market and even back in Carolina (with a new coach), his injury will be mis-assessed, leaving lots of opportunity for those that understand.
The big question is "why did he wait to have the surgery?" First, you always avoid surgery if it's possible. Newton saw several of the best foot and ankle guys around the country (and consulted with more that focus on the other football) and all gave his mid-foot sprain a chance to heal on its own. It didn't, so surgery now. If he'd had the surgery, there's an off-chance that he could have come back mid-season, but that's risky and given how Kyle Allen played, who knows.
Now he's had the surgery, will be up and walking by the time teams are making decisions about the free agent market and the draft, and will have more than enough time to build up, learn a new playbook, and be ready for the 2020 season. In essence, this might have been a lost season regardless, he took the conservative route, and on to '20. There's very little chance this will linger, though screws and pins in your foot might affect things longer term.
Wondering who the experts are hammering this week? Access our Sharp Picks Dashboard to find out!
Bumps & Bruises
Baker Mayfield hit the base of his thumb on a defender's facemask. He came away with a painful bruise, but an inch the other way and it catches much like Drew Brees' thumb earlier this year. This injury is one that surprises me in that it doesn't happen more. Game of inches, folks … Justin Fields will wear a bigger knee brace when Ohio State plays in the Big Ten championship game. It's at Lucas Oil Field, Fields has the same type of MCL sprain that Jacoby Brissett dealt with, and everyone knows about Lucas Oil's field and legs … Marlon Mack is back at practice after his broken hand healed up. Is he ready to take hits or get the ball stripped? Complete unknown right now … The Dolphins aren't putting Kalen Ballage on the IR despite an Achilles strain because - well, what does it matter? Ballage's mild strain could clear up, but he's a risky play at best when healthy … Julio Jones got hosed by the short week last week. The long week will have him ready to play but full-go? Not quite, which could affect his play in the red zone. Throws there often need full extension …  Adam Thielen will be given up to game time to prove his hamstring is healthy again. Am I willing to take that risk, even if he convinces Mike Zimmer? Not this week … TY Hilton is out this week and could shut things down soon. Chester Rogers heads to IR, the latest victim on the Colts receiving corps with a foot/leg injury … TJ Hockenson heads to IR and likely to surgery due to lingering ankle issues. It shouldn't be a long term concern … Richard Sherman has been remarkably healthy during his career, but an MCL sprain (yes another) could keep him out. A cover corner that can't cut can't cover … Frank Clark was finally looking dominant again when he injured his shoulder. There's no solid details on exactly what it is, but he's trending to playing. Make sure he practices Friday… Every Patriot is limited in practice. Every meaningful one, save maybe Mohamed Sanu, will play their normal roles this week.
About Will Carroll
Will Carroll has focused on sports injuries for almost two decades. His work has been featured at ESPN, Sports Illustrated, Baseball Prospectus, and more. He has written two books and won multiple awards. The best way to get questions or comments to him is @injuryexpert on social.