NFL
Will Carroll's Injury Report: Week 10
The NFL injury expert breaks down notable situations in advance of Week 10 action
By Will Carroll - Nov 7, 2019, 9:27pm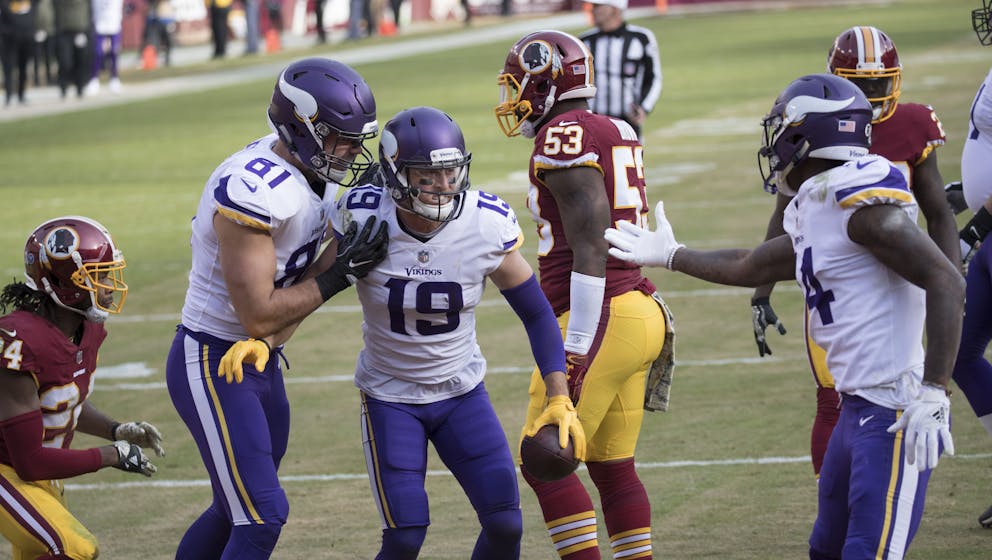 Injuries are often about more than just the injury. Cam Newton is a perfect case of this. While his Lisfranc sprain has been problematic, the play of Kyle Allen in his absence, his contract status, and something of a difference of opinion about the direction of the team all factor in to what's become a lost season for Newton. He's likely done as a Panther and it's hard to see a great fit for him next year unless he's willing to go somewhere and compete or take a short term stint in front of a draftee. Miami? Tennessee? 
Lisfranc sprains and fractures are difficult ones, complicated slightly in Carolina by the shift of Robert Anderson, the pre-eminent sports doctor dealing with foot and ankle injuries, from the Charlotte suburbs to Green Bay. (Yes, only in football does that move make any sense!) There's been no indication of setbacks but despite being at the long end of the normal recovery period, Newton's not at a point where he can do much without pain. A trip to check with Anderson indicated that surgery isn't required, so IR became the best solution for the Panthers. 
Did someone get something wrong? There's nothing to indicate that. Newton simply didn't heal, which is so multifactorial, guessing would inevitably be wrong. There's likely a lot of fingers to be pointed and some bad luck all around, but none of that really explains things. Newton's going to have a question mark on his resume as he heads out, while the Panthers are pushed into a transition year with more questions than when they started. 
Start optimizing your Week 10 NFL lineups, finding value players and keeping up with injuries in seconds on RotoQL!
Also, keep in mind that free agents note things like this. Players know "it's just a business" and in the end, money wins out, but there are situations where "all things equal," a reputation or a friend who was in the locker room might give advice that sends a player a different direction. It will be years before we know all the effects of one small foot injury on a franchise.
Newton's out, but there are plenty of players that will affect the lines and totals this week, so let's get to it:
Adam Thielen (WR, MIN)
Ask any athletic trainer what they hate most about the job and it won't be the low pay, long hours, or lack of appreciation they get from the public. It will be "quick reinjury." I've been in training rooms where a guy had been cleared pre-game, taken through drills, tested, and had everything checked short of using a dipstick and when he re-strained a hamstring, I was pretty sure the ATs on the sidelines were going to go full postal.
That's what happened with Adam Thielen and I'm sure with the Vikings medical staff. Thielen was cleared to play, but almost immediately re-strained his hamstring and is back on the shelf. Re-injuries are tougher than the original injury in most cases. It's not just starting back at ground zero, but knowing that the situation simply can't happen again, all parties tend to get a bit more conservative. The Vikings won't want to be without Thielen long, but this week against Dallas, the offense is going to be down a couple points. 
Do you think Thielen's injury will play a major role in Week 10? Make the most educated bet possible by reading Will's weekly column and then accessing our NFL Sharp Bets dashboard!
Jacoby Brissett (QB, IND)
MCL sprains are really no big deal. The MCL (medial collateral ligament) isn't critical to the stability of the knee and it's usually not surgically repaired absent other damage. Sure, you'd rather not have it - or have your quarterback have one. All things considered, Brissett was lucky that there wasn't more of an issue when Quentin Nelson fell onto the side of the knee, but between the luck of him hitting it side-on without a planted foot and the smarts of regularly wearing a brace on his front leg - thanks, Tom Brady! - Brissett's Grade I sprain is best case.
Brissett's regular wear of the brace also wipes out how quickly he'll adjust to the need for a brace. He's already there, we have to assume. The coaching staff does have a decision. Given the solid play of Brian Hoyer, they could elect to give Brissett another week if there's the slightest indication of problem, but thus far, there's not. If Brissett plays, there's no need to take anything off the models due to this injury. 
The Colts-Dolphins game has seen the most significant line movement in Week 10. Check out how much it's moved and monitor the entire slate on our Line Movement Dashboard!
T.Y. Hilton (WR, IND)
Frank Reich admitted that he's "deferring" to T.Y. Hilton more due to his veteran status as it's determined when Hilton will return from his calf strain. This is part of the problem in Indianapolis. I like Reich and his openness, but even if Reich is only giving Hilton more of a voice in the decision, it still undermines the medical staff. There always has to be a three-way buy-in for any injury return, from the player, coaching staff, and medical staff. Any should be able to veto the return, as long as they can make their case. 
But does this indicate that behind the scenes, something more is happening? I think so. Chris Ballard isn't the type to let things go on for years, the way that the medical situation in Indianapolis has. Given all that's happened and the clear patterns, I think Ballard can make his case to ownership for at least some changes.
Hilton's Grade II calf strain is complicated by both the memory of Kevin Durant and Andrew Luck, but Hilton's injury could end up on the low side of the three to four week estimates as well. We'll see Hilton back well at practice well before we see him back in a game, so we'll get plenty of looks. 
Le'Veon Bell (RB, NYJ)
An MRI is expensive for normal people, but in the NFL, it's usually paid for by selling "The Official Imaging of ____." It's a good deal if you can get it and it makes for situations where a player can get an MRI for no better reason than confidence. That's essentially what the Jets did with Le'Veon Bell. The MRI is something they can show him (and his agent), saying "look, you're fine. We'll see you at practice."
Bell's ankle and knee passed the MRI, but we'll have to watch practice and Bell's movement to know whether "good enough to play" is good enough to bet on. The key is, of course, his ability to move laterally but for Bell, there's a move that's even more important. Look for him to be able to "dip and push." Bell often drops his level, almost a squat, just before a burst or a push. That's going to tax the ankle since it's seldom a linear move and is instinctive and athletic. If you see signs of that move being there - and we probably won't see a full one - then keep Bell and the Jets offense at normal levels. 
Find out which team BetQL's Model favors in the Jets-Giants matchup and view all of our Week 10 NFL Best Bets!
George Kittle (TE, SF)
"Scary looking injury" is sometimes a phrase that means just that - it looks scary but does little damage. George Kittle definitely had the scary looking part down, taking a hard helmet to the knee on the very first play of the game, a nightmare scenario for those that locked in bets on the unbeaten Niners.
But remember that damage and pain are not the same thing. That helmet to knee was surely painful. We've all banged our knee on a coffee table and felt it for a couple days. I'd also imagine that few of us didn't keep walking, cursing a bit and vowing to get a new coffee table. Kittle took a bit of time on the sidelines but got back on the field and played well. I don't expect he'll have any problems a week later. He'll play and play normally.
Find out which team BetQL's Model favors in the Seahawks-49ers matchup and view all of our Week 10 value bets!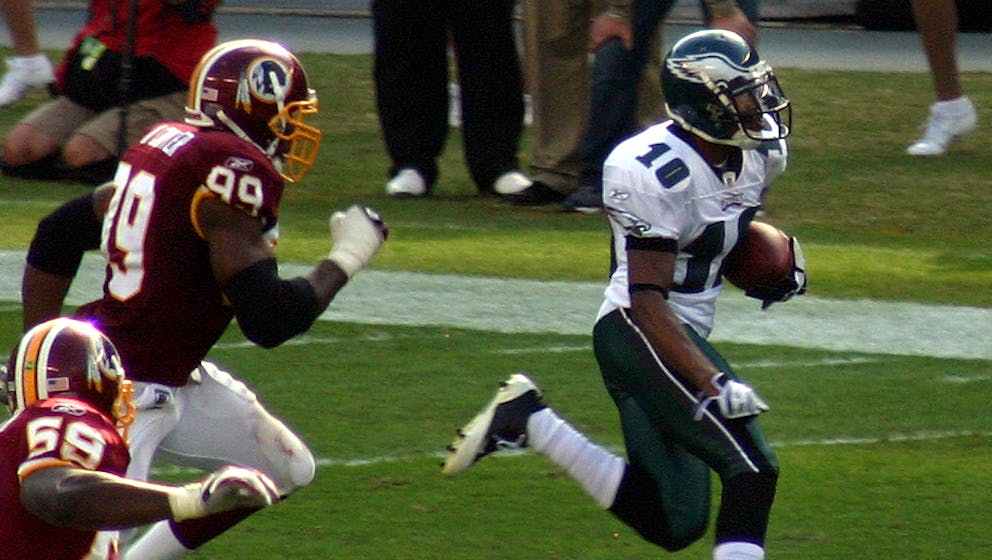 DeSean Jackson (WR, PHI)
Another frustration for any medical staff is when a player doesn't listen. I understand when Jackson or anyone else avoid surgery. The rule is "if you can, always avoid surgery." With Jackson's "core muscle injury" - the artist formerly known as sports hernia - it's a standard procedure now with a standard timeline and few complications. Had Jackson taken advice and had surgery even a week after the injury, he'd be back about now and the Eagles wouldn't be down a receiver. 
Instead, it took Jackson almost the same amount of time to heal up naturally as it would have surgically and the healing either wasn't complete or didn't hold up well. Jackson's now done for the season because the context, not the length of the rehab has changed. A six week recovery, as is standard, puts him almost to the end of the season and there's indications there's more to this than the garden variety.
That said, I don't think Jackson is necessarily done for his career, as some have suggested. The rehab is pretty standard and if Jackson can show he hasn't lost a step early in the free agency window, some team will give him a shot to help their team. Speed plays. As for the Eagles, your model should have already adjusted for the lack of deep threat.
Looking for a new sportsbook or want to start betting on sports? Get your first DraftKings deposit matched up to $200!
Nick Foles (QB, JAX)
Bones heal. I know it sounds flip, but the fact is that the best medical science has to offer for broken bones in 2019 is basically the same we've always had. Wait for it. Surgery is always a possibility, but that's more about stability during healing, so that the healing can happen in the best possible way. For most of these, the actual healing - not the return time, but the healing - is the exact same.
Nick Foles threw a touchdown, broke his collarbone, watched Gardner Minshew become a folk hero, and healed up. The Jags staff didn't stick with Minshew and instead, went back to the guy that they not only paid up for, but who won the job in camp. I looked and could barely find mention of Minshew during camp. He wasn't taking the job or looking better until the injury. If bones heal and Nick Foles' collarbone is stable now, why do we think anything changed? Foles gets the start and as well as Minshew played, I think the Jags offense gets a couple points better. 
Brandin Cooks (WR, LAR)
Brandin Cooks saw a specialist about his concussion, but I want to remind you that this concussion is not special. Concussions are an injury without visible damage, but they never have a real timeline. All we know about them, at this moment, is that we can only assess them in retrospect. If you want to grade them or know which one is "worse," you can only do so after it's healed (or note that it has not, as of yet.) 
Cooks could be back soon, or never. That's the nature of concussions, his or anyone's. The fact that he's seeing specialists is a bit contextual as well. Some of the best in the field are in Pittsburgh, where the Rams are playing this week, and those doctors are associated with the Steelers already, so it just makes good sense all around. There's likely to be little in the way of clarity about his timeline because, as I just said, there seldom is. Cooper Kupp will continue to get more targets in Cooks' absence.
There are a few major Week 10 moneyline values. Check our their updated star ratings!
Tua Tagovailoa (QB, Alabama)
I disagree with a lot of the coverage on Tua Tagovailoa and his comeback from "Tightrope" surgery, which is the use of InternalBrace on a syndesmosis sprain. Most have indicated that this is an unusual surgery because ligament repair is so unusual. It's unusual because it isn't as successful as a full reconstruction, unlike with tendon. It's a structural issue which I don't have space to get into here, but the advent of this kind of new repair makes what was unusual possible and even preferable.
Without this, Tagovailoa would have been looking at an extended recovery. Think about how long Saquon Barkley was out earlier this season. Even though he came back quicker than expected and has done well since, his timeline wouldn't have had him back as Tagovailoa appears to be, just two weeks later. 
Yes, it's a rush, but Alabama has some of the best medical minds in the world watching over them, including James Andrews and Lyle Cain, along with Jeff Dugas, who is one of the leaders in the usage of InternalBrace. All indications are that Tagovailoa will be ready to play this weekend and that he'll be as close to normal as could be expected. He's likely to be a bit less mobile and bit more likely to take a sack rather than overtax the leg, but I don't think I'd adjust any model too much here. 
I spoke to several scouts and personnel types around the league this week about Tagovailoa's status and none felt that the two surgeries he's had will affect his draft status at all. One indicated that it's a "fixed problem, like an ACL, with a known recovery and tape to see after." The other said that while he wasn't as locked in on Tagovailoa as the first QB off the board, he said that was more about other players, like Joe Burrow of LSU, doing well more than a surgery knocking him down. 
Bumps & Bruises
Lots of shock that Lamar Jackson isn't at practice on Thursday. I'm not worried yet - Monday games throw off schedules - but it certainly bears watching. Without Jackson, everything changes for the Ravens … Patrick Mahomes is a "full participant" at practice Thursday, but he's going to have to show he's one hundred percent before Andy Reid changes the plan of starting Matt Moore this week … The hard part of being a replacement player is that by definition, you're also replaceable. James Conner's sore shoulder makes him a game time decision, but that shouldn't affect what the Steelers can do on the field … AJ Green has already had a setback with his surgically repaired ankle. He's getting what I am told is severe swelling after activity. It doesn't look like he'll play this week and this season is looking less likely … Expect Amari Cooper back on Sunday. His missed practice Thursday was planned and is something we're likely to see with him for the next couple weeks as well …I feel bad that Preston Williams tore his ACL, but people pitching the idea that he won't be ready for training camp aren't paying attention. ACL rehab is now firmly a six to nine month process. I'm not great at math, but there's nine months to August on the long end. Williams should be just fine … Evan Engram doesn't have a Lisfranc sprain, but he's still checking with Dr. Anderson about his foot injury. We know what it isn't but don't know what it is, so there's no timeline … David Njoku has his cast off and could be back as soon as Week 12 for the Browns … Eric Fisher is one of few cases where a player doesn't come back on the six week mark after core muscle repair. There's no major concern yet and Fisher could yet play this week, but they'd rather have him back sooner than later. His return might also affect whether Mahomes returns as well … Arden Key is also checking in with the busy Dr. Anderson, but his broken foot will likely end his season. He'll be ready to help the team move boxes to Vegas, let alone training camp … Kwon Alexander is done for the season after tearing his pectoral. He had surgery and should return. This is exactly the same injury as what cost JJ Watt the season and is becoming increasingly common in the NFL. 
About Will Carroll
Will Carroll has focused on sports injuries for almost two decades. His work has been featured at ESPN, Sports Illustrated, Baseball Prospectus, and more. He has written two books and won multiple awards. The best way to get questions or comments to him is @injuryexpert on social.