NFL
Will Carroll's Injury Report: Week 2
The NFL injury expert breaks down notable situations in advance of Week 2 action
By Will Carroll - Sep 12, 2019, 6:30pm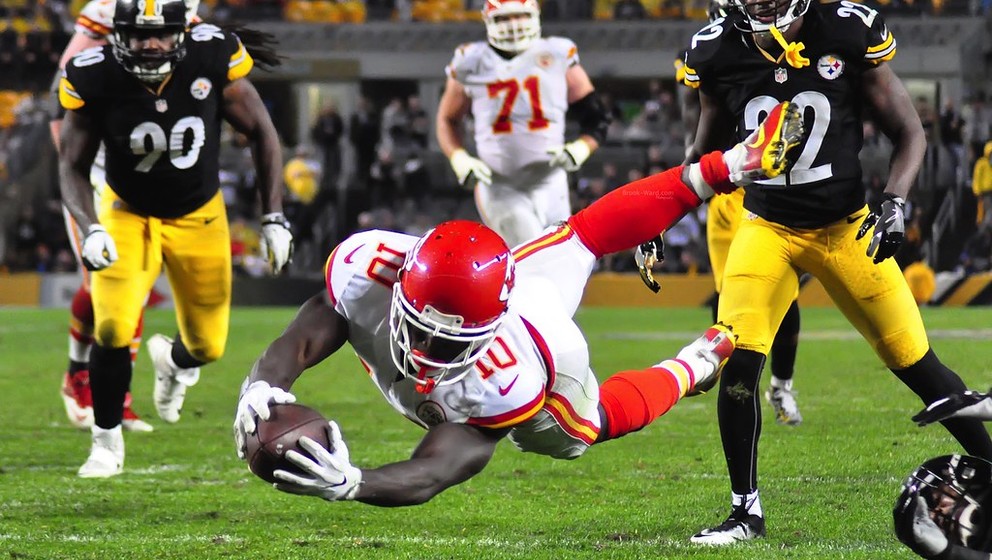 At the start of every season, we discuss injury histories and comebacks. We look at who had surgeries, whose season ended early, and ruminate over birthdates, advanced stats, and try to discern their effects for hours. Then we forget all about them in Week 2. Is that wise?
In terms of value, absolutely not. Injury histories - detailed, smart ones - are just as important all season long as they are putting together your Week 1 bets. A player's injury history is just one part of their risk profile, but in assessing value against the line or in terms of how many points you expect, it's a big deal. Players are different and with known histories and healing responses, we get new information that is often asymmetric. Todd Gurley is not more or less problematic in Week 2; we just have to integrate the new information we got in Week 1 (and it's not ideal.) 
The fact is that injuries can have a cumulative effect. The bumps and bruises of Week 1 may slow a player in Week 15 and the smart players know it. Keeping track of this info, as we do here, can help lead to the advantages that pay off all year. We had a lot of those serious issues in Week 1, so let's get to it:
Patrick Mahomes (QB, KC)
Patrick Mahomes made it look easy in the first half, but a single play changed the course of his game. The Chiefs are lucky it didn't alter their entire season. Mahomes was rolled up and his ankle inverted (rolled in) which is the classic mechanism for a high ankle sprain. A quick overtape and Mahomes was back in the game, but it was clear he wasn't moving well. Even if he was able to play, it's likely there was pain and evolved swelling, limiting his base and forcing him to make more "arm throws." He can certainly do that, but he's better when he's whole.
Mahomes' high ankle sprain won't keep him out of practice or games, but these don't heal quickly. The question is whether playing puts him at significant risk of reinjury or slowing that healing process. The Chiefs will focus on recovery this week and try to keep him as upright as possible. While I don't think Mahomes will have significant issues playing, I do wonder if he'll do just enough to make this a lingering issue for weeks to come, which could knock some points off the board for the Chiefs. 
The over/under in the Chiefs/Raiders game is 53.5 as of Thursday afternoon.
Tyreek Hill (WR, KC)
Tyreek Hill got the wrong end of the stick, if the stick is the clavicle. Clavicle fractures are common, as you'll notice below and regularly in the past. Acromioclavicular (AC) sprains are common as well. Sternoclavicular issues, let alone a dislocation? White rhino rare. The reason lies in the anatomy. The SC joint, as it were, doesn't move much. It's a thick band of ligament designed to tightly bind together the end of the clavicle and the sternum, which is there to connect and protect the heart and lungs. 
As with the syndesmosis joint or high ankle, that thick band of tissue doesn't heal quickly or particularly well. Hill got the immediate pain of the dislocation taken care of emergently and now back in place, he is just waiting on the joint to re-stabilize. That's likely to take at least two weeks and probably more like four. There's no reason to think he'll have issues beyond this and he'll be able to run and do things without contact by next week. Hill should hit the ground running, fast.
Nick Foles (QB, JAX)
Football exposes the clavicle (collarbone) in a way that few other sports do. Tony Romo, Aaron Rodgers, and now Nick Foles are all quarterbacks who lost seasons to an injury based on anatomy and a natural reaction. In all three cases, the injury happened when the player was taken to the ground and reached out with their arm. That force has to go somewhere and in most cases, the bone snaps. (Hill, above, had the bone move rather than break.) 
Shoulder pads are no help either. Short of some kind of Tony Stark innovation, shoulder pads don't offer any protection, largely because of the oft-outstretched arm. Bo Jackson style larger pads? Same issue. They offer no protection at all against this type of force. 
As for Romo and Rogers having repeat injuries, that's more because they reached out again the next time a similar situation happened. The bone heals, but breaks again under the same stress. It's not that the bone is weak or that a plate to stabilize the bone would keep it from breaking in the future.
As with any bone, there's not much that can be done to speed the healing. A clavicle can be surgically fixated, usually with a plate and screws, but that doesn't speed the healing. It just keeps it more stable so that the player can get back to activity more quickly while the bone heals. Six to eight weeks is the normal timeline for this type of fracture, but it all comes down to healing response, the stability of the bone, and function. Remember, a bone doesn't have to be "completely healed" to be cleared for play. Once back, Foles should have no deficits (assuming the legend of Gardner Minshew doesn't grow in the meantime.)
The Jags are 9-point underdogs against the Texans as of Thursday afternoon.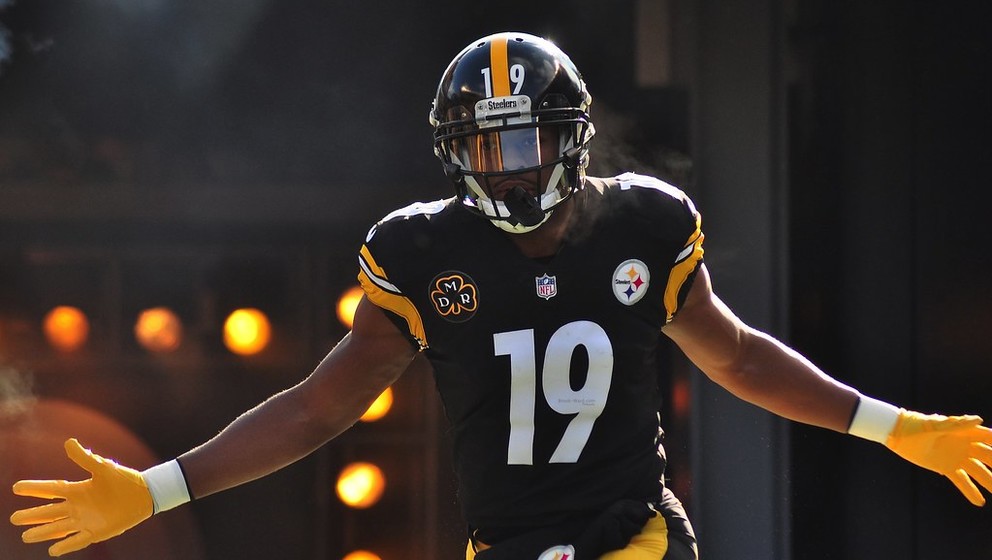 JuJu Smith-Schuster (WR, PIT)
"Turf toe" sounds soft. It's not. It's one of the more painful, lingering conditions in football and like most foot and ankle issues, it's increasing over the last decade in the NFL. "Mild turf toe" sounds even softer, but it's still an issue for Juju Smith-Schuster. Mild is better than severe, but it's still a thing. Assuming JJSS can go at practice this week, there shouldn't be a lot of worries about function. He may have some limitations, but he's not a pure speed or pure physical guy. He could play at less than 100 percent and be effective. I'm more worried about whether playing through the mild issue could create a lingering or even chronic issue, so look to see whether Smith-Schuster continues to miss early week practices, which often signals that a team is buying a player some rest for a situation like this to get extra treatment.
Read more about why this week's Seahawks/Steelers matchup should be a tight, low-scoring affair. 
Sam Darnold (QB, NYJ)
Le'Veon Bell (RB, NYJ)
The Jets have some late week issues with both Sam Darnold and Le'Veon Bell in danger of missing extended time. Darnold is out for at least Week 2 after being diagnosed with mononucleosis. "Mono" really weakens a person but with proper treatment, Darnold might miss as little as just this week. It could also extend throughout the season, depending on how well the medical staff can control the symptoms. The risk is that with the disease, the spleen is often swollen and tender, which doesn't mesh well with the duties of a quarterback. That will be the determining factor for when Darnold comes back. His absence is a big blow to the offense and any point totals will drop with Luke Falk in control.
More concerning is the injury to Bell. He's a power runner, which means he not only needs his legs, but his shoulders and back. That's what takes the impact of most hits. Bell runs with his "pads low", making any hit potentially problematic for any injury of stability like a separation or sprain. Bell was on the field for every single offensive snap and got more touches than expected in his first game back, so workload management doesn't appear to be an Adam Gase thing. The idea that he needs an MRI is worrisome; this is more than soreness and it bears watching closely right up to game time. 
BetQL's NFL Model shows multiple ★★★★★ bets that you should make in Week 2. Find out what they are!
Derrius Guice (RB, WAS)
Derrius Guice didn't re-injure his knee. Coming off a lost '18 after ACL reconstruction, Guice didn't make it a week before having more issues, but these are different and that's perhaps even more troubling. Guice's latest issue is pretty simple, a meniscus tear. There was talk of avoiding surgery and using a stem cell injection, but that's no miracle cure. The more likely outcome is surgery and Guice visited Jim Andrews, the Redskins team ortho, to check his options. There's two major ones: repair and removal.
Removal of the damaged meniscus section was common and it has a quicker turnaround, but there's consequences. The meniscus was there for a reason and down the line, there's grinding and stability issues. Repair helps, but there's a failure rate and it has a longer healing time, as much as 12 weeks. Even once he's back, there's a chance he ends up having the meniscus re-tear, necessitating further surgery. Keep an eye on how this progresses, repair vs. remove will be the key point, but Guice could miss a significant portion of a second season, putting the load onto Adrian Peterson yet again. Can Peterson handle it again? Probably not, which could force Case Keenum to throw more to his young receiving corps, or we could see a switch to youth and a "tank for Tua" campaign. 
UPDATE: Guice elected to have the damaged piece of meniscus removed - "trimmed" as the press release says. He could miss as little as a week, though two to four is the more common timeframe.
One interesting point on Guice is - why did this happen? Again, the two issues aren't directly related, but there's obviously something going on with Guice's knees. Is it a genetic issue, where his ligaments and cartilage can't hold up? Is it a workload issue, something raised to me by an NFL scout, since Leonard Fournette has been injury prone throughout his football career as well? 
Hunter Henry (TE, LAC)
On today's episode of Mythbusters, we're going to lay waste to the old saw of "he walked off the field!" Whether it's a sprained ACL or a fractured leg, there's very little that's normal about NFL players. You've seen then fight off carts and ask for amputations. Sometimes, they're just going to hop up and walk off, pain or not. With Hunter Henry, we don't know the full details, but a tibial plateau fracture is not simple. It's better known as a "bumper fracture" since the most common mechanism is a pedestrian getting hit by a car. Look where the bumper is and you'll see why.
This is an uncommon injury in sports. Kobe Bryant is one of the few who comes to mind and he was at the end of his career, so it's tougher to read anything there. This is a simple broken bone, however, and those are really simple sometimes. Even with pins and plates, no one's figured out how to make the body do it any faster. (The pins are there for stability, not healing.) Henry's being quoted as a four to six week return, but even six seems on the low end given his size and function. I'd guess this goes longer, forcing the Chargers to play without him, again. Anyone seen Antonio Gates lately?
Bumps and Bruises
Sources tell me that Baker Mayfield's wrist is a bruise, but it's not what you think. He didn't take a hit to it, he fell on it. It shouldn't be a major issue for him … Joe Mixon should be able to play despite a Grade II ankle sprain. Bengals sources tell me that the turf in Seattle was very "sticky" so it's something to note … Tevin Coleman has a high ankle sprain and will attempt to play through it. The Niners will watch his function in practices and it wouldn't surprise me if he's ruled out. If he does play, his limited mobility and lack of burst off that foot doesn't spark joy … The Demaryius Thomas deal makes more sense once news about the Quincy Enunwa neck injury leaked. As with any spinal issue, it has to be taken extremely seriously. The question now is not only when Enunwa might be back, but if. It will all depend on a confirmation of diagnosis this week … Jordan Reed remains in the concussion protocol. While there's still time for him to be cleared by Sunday, there's been no progress in a week. Sometimes that's just because there's no real need, but with Reed's history, we have to think he's still having symptoms and that this could linger … Trey Burton had a "long week" after the Thursday opener, but his groin strain hasn't cleared up. It's better, but he could be a real game-time decision … Greg Olsen is full expected to play Thursday but the short week gave the medical staff less time to deal with something more serious than back spasms. If he makes it through - which is risky - then he gets the benefit of the long rest before Week 3 … Maurkice Pouncey has a Grade II ankle sprain, but he'll play through it. The Steelers medical staff will be at the ready for re-taping throughout the game, but Pouncey won't wear a brace according to sources… The broken foot for Chris Lindstrom is a brutal blow to the Falcons. He'll miss at least eight weeks as his foot heals and even then, a stable base is an absolute for a tackle … The Steelers have been very guarded about Joe Haden's shoulder injury. I'm watching this one and think we'll get more clarity over the next couple days of practice. If he's out, that defense looks a lot worse … Eric Weddle's head cut looked dramatic, but that's why pro wrestlers "blade" in a similar location. It was a lot of blood, but there wasn't a major issue … As serious as the Garreon Conley neck injury looked, he came  away without long term issue. Thinking of this type of injury as a "spinal concussion" is helpful. It still bears all the caution and time they took because of the possible consequences, but seeing someone like Conley not only walking away, but playing the next week is very possible… Oddly, the player that hit Conley is out for the season and was likely injured at that point. Johnathan Abram, one of the Raiders' first round pick, has a severely damaged shoulder and will need extensive surgery on the cuff and labrum. He's out for the year … Mike Williams is another big body that Philip Rivers might be missing. There's no clarity from the Chargers on the knee issue that forced him out of Week 1, but the fact that it seems there's some question means its not something like a sprain. Those are easy to diagnose. This bears watching in terms of point totals for the Chargers due to attrition and the success of their running game … If that feels like a lot of injuries, you're right. The number is slightly up from last year but in total, it's within the normal range. More than half of the injuries we see in a full season happen before Week 2, so like the Dalai Lama says, you have that going for you.
As always, if you have questions, the best way to get them to me is @injuryexpert.