NFL
Will Carroll's Injury Report: Week 1
The NFL injury expert breaks down notable situations in advance of opening-week action
By Will Carroll - Sep 5, 2019, 6:08pm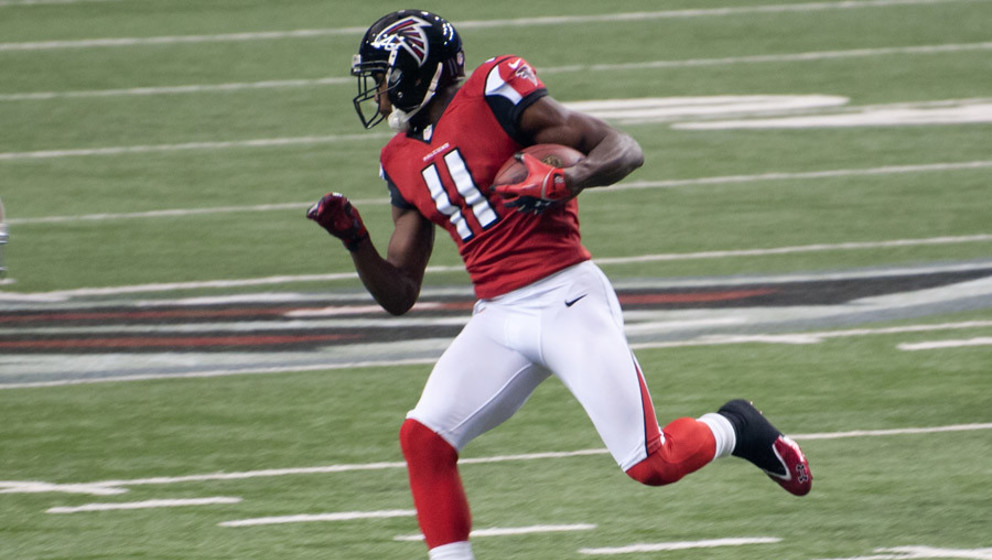 Want a stone-cold lock for the 2019 NFL season? An injury will decide the course of the season for four teams. I can't tell you which four, but look back over the last decade and you'll see this play out time and time again. The same holds true for fantasy running backs; in eight of the last ten years, one of the consensus top three running backs will get hurt. We just don't know which. Sorry, Saquon, Alvin, and Christian. 
Risk is reality when it comes to understanding the NFL and while there is an element of randomness to it, just understanding the risks goes a long way towards mitigating them. I'm going to be here every week giving you enough of the medical side of things to integrate it into your decision making. 
Let me give you the annual reminder about the Official Injury Report, which comes from the NFL on a regular basis. It is not really about injuries; it's about availability. As a smart bettor, you probably already know this. The designations are about whether a player will play or not and studies of the report show that it tends to be accurate. In cases where it is manipulated, the NFL doesn't hesitate to levy fines and other penalties. 
With the increase in legalized betting across the country, there's no expectation of major changes but more awareness could shine a light on the slightest missteps. Sources have told me that teams have received some extra warnings from the league on this. Use the OIR wisely and know what it really tells you. But now, on to the injuries:
Ezekiel Elliott (Cowboys RB)
With a big check in his pocket, Ezekiel Elliott is now the bell cow for the Cowboys for the foreseeable future. His holdout shouldn't affect much of anything. He stayed in shape, he knows the offense, and he's not fighting with Tony Pollard for the job or even touches. There are two questions with Elliott. First, do holdout players get injured more often? The answer is no. Holdout players do get injured, but not at a rate higher than normal players of their cohort (age, position, etc). There's a bias built in — we remember injuries to big name players and only big name players hold out. 
More importantly, will the Cowboys feel the need to see immediate return on investment? Giving the ball to your best player is never a bad idea, so seeing 30 touches in Week 1 is not only possible, it's likely. That's where Pollard comes in. That kind of pace would be terrible for Elliott or any back in the modern game. Elliott's workload should be high, but managed. In Week 1, the combo of two of the rare modern bell cows could make for a quick game and a low total, well under the current 45.5. 
BetQL's NFL Model shows multiple ★★★★★ bets that you should make in Week 1. Find out what they are!
Nick Bosa (49ers Edge)
Video surfaced of Nick Bosa doing defensive lineman things at practice, which was a positive sign. However, be careful of reading too much into any video like this because they are often as carefully staged as a Marvel movie. Bosa's type of ankle injury is challenged by lateral movement and quick "punches" from a blocker. Guess what we didn't see in Bosa's video?
Yes, he can run and will likely play, but there's no clarity on what limitations he might still have. Bosa could be bothered by a QB who can move in the pocket like Jameis Winston, and given the struggles of Jimmy Garappolo to find his mechanics after ACL reconstruction, I'm liking Bruce Arians' team a bit more than most.
Julio Jones (Falcons WR)
Allow me to get on this hobby horse once again. The NFL has seen a huge increase in foot and ankle injuries over the last decade and its because shoes and turf have improved. With more "stick" and lighter, higher-performing shoes, something has to give. It appears that's bones and ligaments given the increase in injuries like Jones fractures, midfoot sprains, and high ankle issues. Julio Jones has dealt with all of those and has one of the "stickiest" fields around. Everything at Mercedes-Benz is new and improved, but in some cases, that might not be for the best.
Jones isn't dealing with yet another recurrence of his Jones fracture, but instead some sort of midfoot issue. The Falcons and Jones haven't been clear on it, but the fact that he can run and cut at full speed indicates this is more a management issue than a rehab. That could be something as chronic as plantar fasciitis or some other stress reaction in the foot. The result is the same. Jones will play, but there's a risk this gets worse. The Falcons' medical staff will have to find ways to keep Jones productive. 
There's no indication yet that this will involve lightening his load or putting him on a play count. Jones has openly joked about going for "3,000 yards" this season. Expect him to play normally, but to miss plenty (if not all) practice this season as the Falcons need Jones in order to succeed. He'll play in what could be a shootout game with the Vikings with no known limitations.
Keep on top of all Week 1 line movement using BetQL!
Amari Cooper (Cowboys WR)
Amari Cooper was the trade that worked for the Cowboys, but allow me to point out that a big part of this might have been medical or at least performance related. The Raiders have a lot of issues, including facilities, that the Cowboys most clearly do not have. (Seriously - get a chance to look around The Star if you can. Might be the most impressive sports facility in the world. Only contender is Cirque du Soleil's performance center in Vegas. The Raiders should take note.) 
Cooper got to Dallas and immediately not only produced, but stayed healthy. This season he hasn't done either yet and he'll enter the season with what is called a "heel issue." That's often cover for plantar fasciitis and in Cooper's case, my source tells me that's exactly what he's dealing with. It's painful, sometimes very much so, but can be managed with treatment. It's going to be a function and management issue for the Cowboys medical staff, something they excel at and have every tool to deal with. 
That's not to say there's no concern here. I'm watching Cooper to see if he has trouble getting off the line or if he doesn't want to cut on the affected foot, which defenders learn quickly and start shading. We (and the Giants) will know quickly, but my information tells me Cooper will play relatively normally so no adjustments to expectations are needed for him. Yet.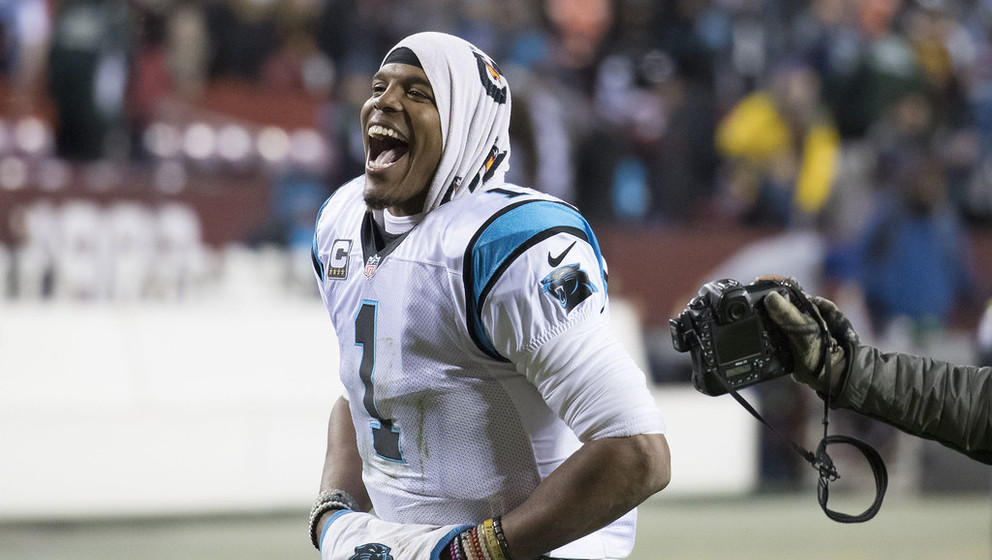 Cam Newton (Panthers QB)
Cam Newton is a great quarterback, but he brings up the question of durability. He takes lots of hits with his style, but he doesn't miss games. Is that durable? He's had multiple surgeries on his throwing shoulder, problems with his feet and ankles, and a recurrent issue with his back after a car wreck. Is that durable? Perhaps the better term is manageable, or even resilient. Newton has been able to play through injuries many others couldn't, heals well enough to play well enough, and has his surgeries in the offseason.
This time around, Newton is dealing with a mild mid foot sprain. The team smartly kept him out of most preseason action and the walking boot is more precaution than precursor. He may see some effect on the field, but I wouldn't take anything off the line or over on account of this. With mobile quarterbacks, there's usually a question of size and durability. Newton doesn't have those, but given his shoulder concerns, I don't think he can be a strict pocket passer either, so I'm expecting some version of the Newton we've all seen over the past decade - and that's pretty good. 
D.K. Metcalf/Jaron Brown (Seahawks WRs)
"He can't throw it to himself," is the old line about quarterbacks with injured receivers. Given Russell Wilson's NFL career, I'm not sure he couldn't somehow. Still, he'd be better off with great receivers, especially ones that can fit into not only Pete Carroll's schemes, but Wilson's evasive, play-extending skills. DK Metcalf was drafted to give Wilson a big body downfield, but his minor knee surgery isn't a plus for that. If he plays (and he's trending towards it) he'll be down a step and have some lateral issues just a couple weeks post-scope. At worst, he'll be a straight-line, deep ball decoy. 
Metcalf isn't the only target Wilson might be missing on Sunday. Jaron Brown is on the injury report this week with a toe issue. There's no clarification on this and while my Seahawks sources confirmed the area, they couldn't give me more specifics. It bears watching, given Metcalf's limitations and David Moore's absence. Brown had a chance to get more looks as those two worked back, but toe issues can linger (especially turf toe) so Brown's window might be closing before it even opened. I think Wilson will still throw, just at different targets so neither of these changes expectations for the Seahawks.
BetQL's NFL model gave one team a ★★★★★ rating in this matchup. Find out who!  
John Ross (Bengals WR)
John Ross fooled everyone with his speed at the Combine. Sure, he's fast, but that speed was all he brought to the table. The idea that he could be the speed guy that opened up AJ Green was a nice idea, but defenses had to respect Ross (and Andy Dalton's deep ball) to make that work. Ross hasn't been healthy enough over the course of his time in Cincy to even test it. To start '19, he's dealing with yet another leg injury. Yes, he's fast, but the Bengals should have seen how tight he was. 
Ross is at practice, running well despite the recent hamstring strain, so he's likely to play, but recurrences are common with this type of muscle issue. He's going to run deep routes so he's at risk, which would be bad given the status of AJ Green. Green isn't on IR, but sources tell me that he's not expected back until Week 4 at the earliest, with Week 6 a more realistic target after his ankle surgery. 
Trey Burton (Bears TE)
People squinted at Trey Burton last season and saw Zach Ertz. After missing the Bears' playoff loss with a groin injury, Burton comes into this season with … a groin injury. It's not the same thing, but it's clearly related. Recurrent problems in this area usually aren't the result of weakness, given the conditioning of the players. It's usually an imbalance at first, some sort of gait issue or strength difference between the involved muscles. (This is most often seen in hamstrings, where the players focuses on Michael Turner-style quads with mega-squats.) 
Once the issue is recurrent, the muscle will, by definition, get weaker. Muscles heal with scar, not new muscle fibers, and that scarring is only 60-80 percent as strong as the original, especially early in the recovery. Sources tell me that Burton will be put through a workout ahead of game time and that will be a true game-time decision. Adam Shaheen would fill in, but look for Cordarelle Patterson to be used more in Burton's role, if not his position, if Burton can't go. Burton is a key for Mitchell Trubisky, so if he's ruled out, take your Bears expectations down slightly. 
Bumps and Bruises
DeSean Jackson practiced with a custom splint on his broken finger, but could he play with it? He won't go one-handed to be sure, but finger injuries are an obvious issue for any WR. Carson Wentz doesn't throw a particularly heavy ball, so I think Jackson will go … It's more than spasms for Jalen Hurd, according to multiple reports out of Niners camp. If it's even a minor herniation, Hurd could miss significant time and even need surgery. He won't play this week, which elevates Deebo Samuel more than it downgrades the offense … Keke Coutee flashes when he's healthy, but his legs have been an issue. This time it's an ankle injury that will keep him out on Sunday. The acquisition of durable Kenny Stills hurts Coutee more than anyone … Derwin James chose to have surgery on a Jones fracture, which will cost him at least half the season but should keep the problem from recurring. Downside is, more than half the NFL players who deal with this have recurrences … Bruce Irvin has a hamstring that could keep him out of the edge rotation for the Panthers. He'll be a game time decision … One question I got on Twitter last week was whether there were any changes to the Concussion Protocol for 2019. The NFL hasn't detailed any significant changes after the overhaul for 2018. I have seen the protocol's steps detailed as three versus the previous five, but those have always been a bit amorphous, so I think that's more of a clarification than a change. I don't foresee any change that should change how we look at the process from outside. 
As always, if you have questions, the best way to get them to me is @injuryexpert. I'm not doing a Sunday morning runup this season, but I will do my best to answer questions as possible.