NFL
Top 3 Keys To NFC Championship Betting Success: Packers
Green Bay needs to do these three things to take down the 49ers
By Dan Karpuc - Jan 17, 2020, 4:37am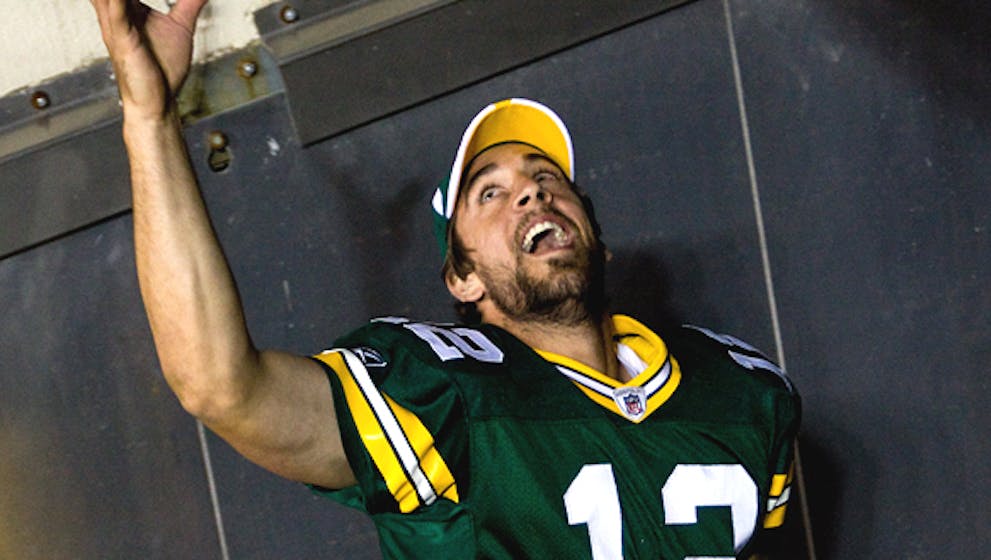 Packers at 49ers
Sunday 1/19/20, 6:40pm EST
VIEW LIVE ODDS, TRENDS & MORE!
The Green Bay Packers and San Francisco 49ers will meet in the NFC Championship Game. 
The Niners opened as 7-point home favorites and the over/under opened at 45 points. 
The Packers enter this game with the following records: 14-3 overall, 11-6 against the spread, 6-2 (5-3 ATS) on the road and 3-1 (3-1 ATS) as an underdog. 
San Francisco hosted Green Bay back on November 24th and absolutely throttled them (38-7). 
After earning a first-round bye, the Packers took care of business in the Divisional Round, beating the Seattle Seahawks 28-23. 
Continue reading to find out the top three things the Packers must do in order to win against the spread (and win outright to move on to the Super Bowl). 
3. Find Production From Someone Not Named Rodgers, Adams or Jones
In last week's win over the Seahawks, Aaron Rodgers went 16-of-27 passing for 243 yards, two touchdowns and an interception while the Packers called 30 rushing plays, amounting to 109 yards. Aaron Jones had a stranglehold on the running back duties, and had 22 touches (21 carries for 62 yards and two touchdowns, one catch for four yards) compared to Jamaal Williams' two touches (one carry for three yards, one catch for nine yards). Yet again, Davante Adams dominated on the outside and caught eight passes for 160 yards and two touchdowns. Only one other Packer (Jimmy Graham) had more than one reception and only two others (Graham, Geromino Allison) had double-digit receiving yards. It was an extremely concentrated effort and, judging by Green Bay's lack of offensive production against the Packers during their 37-8 regular-season loss back on November 24th, it is obvious that at least one other player will need to step up this week. In that first meeting, Rodgers had one of the most bizarre statistical starts in his career. He threw 33 passes, but completed 20 of them for just 104 yards and a touchdown. Meanwhile, the Niners limited Jones to just 38 rushing yards on 13 carries and held Adams to 43 receiving yards on seven catches. Whether it's Allen Lazard, Jimmy Graham, Jamaal Williams or anyone else, someone else will have to produce at a high level against this dangerous (and suddenly healthy) 49ers defense. 
2. Forget About That Regular-Season Loss 
As noted above, not much went well for the Packers in their 37-8 loss in November. Not only was it a blowout, but it was a nationally-televised primetime game. In that embarrassing showing, Green Bay got down 23-0 by halftime, their offensive line allowed the Niners to sack Rodgers five times and the Packers couldn't make an impact on either end of the ball. Everything that could have gone wrong did, simple as that. While that game was undoubtedly a focus for preparation purposes all week long, it'll be essential to hit the refresh button and start fresh in this contest.
1. Limit San Fran's Rushing Attack
Granted, this is easier said than done, especially against San Francisco's offense. San Francisco made something extremely clear in their win over the Vikings last week: they're a run-first offense and will try to pound the ball repeatedly if they are clicking. Further, they're going to ride the hot hand. Last week, Tevin Coleman was that hot hand, and he went off for 105 rushing yards on 22 carries with two scores. Raheem Mostert, who came into the game as the presumed first-stringer, took 12 carries for 58 yards and Matt Brieda had eight carries for 17 yards. That three-headed monster was a nightmare for Minnesota's defense and will most likely see another heavy workload in this contest. Garoppolo went just 11-for-19 for 131 yards, a touchdown and an interception in that victory, and it's clear that Kyle Shanahan wants to establish the run, which will keep the clock running and keep the ball out of their opponent's hands. It'll be essential for the Packers to set the edge, consistently close up gaps and win the battle in the trenches. As seen before, that'll be an uphill battle. 
Find out which team our model lists as the best bet and track line movement leading up to kickoff!