NFL
The Cowboys Shouldn't Be Double-Digit Favorites... Against Anyone
Right now, Dallas shouldn't be favored by double-digits over any NFL team
By Dan Karpuc - Dec 24, 2019, 2:20am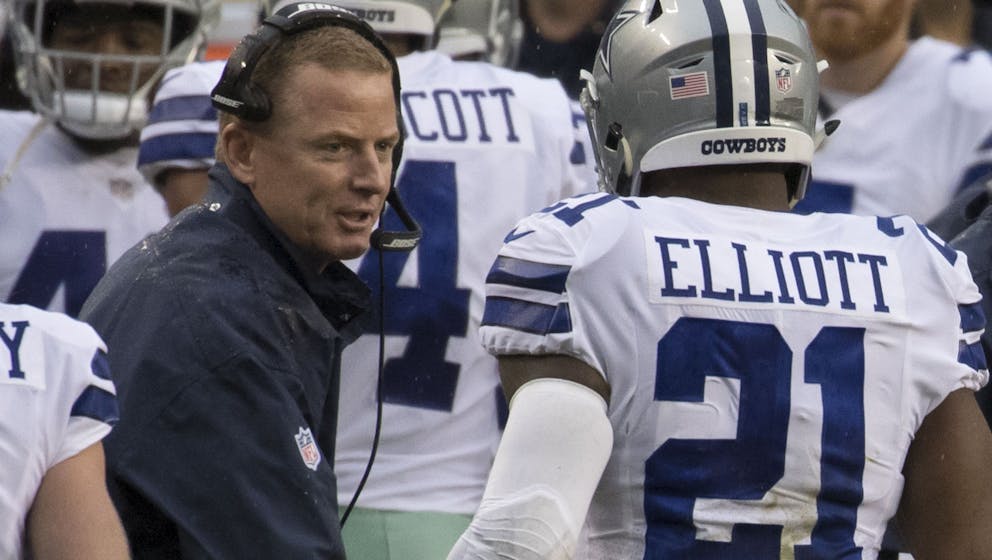 Redskins (3-12) at Cowboys (7-8)
DAL -11, O/U 44.5, 12/29, 4:25pm EST
Let's not get it twisted: the Washington Redskins are not a quality team. No 12-loss team in NFL history has been. However, heading into their Week 17 matchup against the Dallas Cowboys, they shouldn't be double-digit underdogs, even on the road. Here are a few reasons why.
The Return Of Case
In case you forgot, Case Keenum began the year as Washington's starting quarterback and actually performed well in his first three starts, compiling 933 passing yards, seven touchdowns and three interceptions while completing 69.4 percent of his passes (86-for-124). While that pass-heavy approach was an early staple of now-fired coach Jay Gruden's offense, it was a glimpse that Washington's offense looked like somewhat of a threat with Keenum throwing the ball. Until recently, the offense couldn't consistently move the ball with Haskins under center. In relief of the rookie last week, Keenum went 16-for-22 for 158 yards in a touchdown en route to an overtime loss to the Giants. He added a rushing touchdown on a sneak at the goal line as well. With speedy wideout Terry McLaurin on the outside and Adrian Peterson finding a fountain of youth in the backfield, Keenum and Washington's offense should be able to put up some points in this matchup. Dallas has allowed 20.3 points per game (11th) and has surrendered 104.5 rushing yards (14th) and 270.3 passing yards over their last three contests (24th). 
Get one free week of BetQL VIP access when you claim this MGM offer!
Jason Garrett And The Coaching Staff
At this point, Garrett's job status should join the Great Wall of China, Christ the Redeemer Statue, Machu Picchu, Chichen Itza, Roman Colosseum, Petra and the Taj Mahal to become the eighth wonder of the modern world. At one point in last week's loss, Amari Cooper was purposely subbed out of the game to watch Tavon Austin run routes in his stead. There isn't a perfect adjective in the English language to accurately describe that decision in a must-win game, but "incompetent" might do the trick.
Dallas' Crippling Inconsistency 
What if I told you that the same team lost to the New York Jets put up nine points in a loss to the New England Patriots, put up 44 points in a win over the Los Angeles Rams (who were in must-win mode), and mustered nine points against the Eagles after beating them 37-10 earlier in the season? Welcome to life as a Cowboys fan. Must be rough. In a wild turn of events, the offense that looked dynamic and deadly one week before (against LA) looked completely inept and unable to do much of anything one week later (against Philly) despite the presence of Dak Prescott, Ezekiel Elliott and Amari Cooper. This Cowboys team has been exceptionally hard to read all season long and Dallas is very hard to trust right now, as they've gone 1-3 ATS in their last four contests. Meanwhile, Washington is 3-1 ATS in their last four road games. At this point, it's difficult to imagine that the spread won't move into the single digits as the week rolls on.