NFL
Expect A Tight, Low-Scoring Battle Between The Seahawks And Steelers In Week 2
Both teams have a lot to prove in this matchup
By Brandon Barbour - Sep 12, 2019, 4:35pm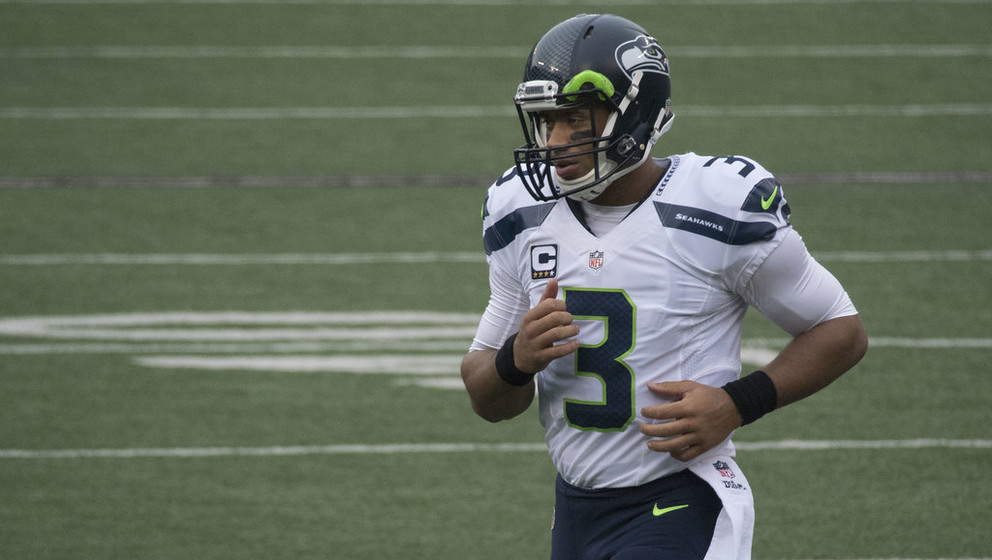 Seahawks at Steelers  
Sunday September 15th, 1:00 pm EST
Consensus Moneyline: Steelers (-200)
BetQL NFL Model: Steelers (-200) ★★
Consensus Spread: Steelers (-4)
BetQL NFL Model: Seahawks (+4) ★
Both teams couldn't establish the run in Week 1. Expect both underwhelming offenses to try to do so this week, which makes the under (46.5 points) an appealing bet.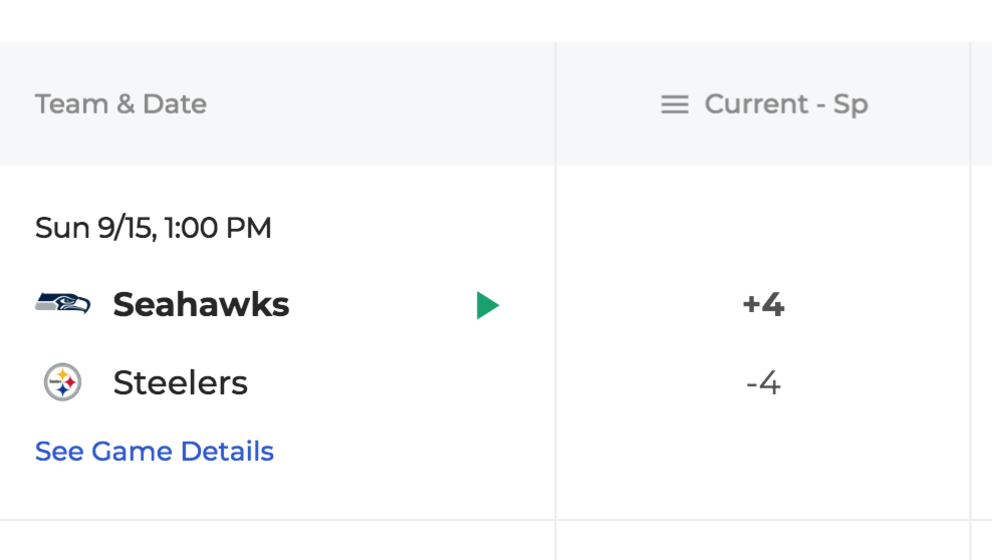 Steelers
Things didn't go according to plan for the Pittsburgh Steelers in their Sunday night showdown in Foxboro against the New England Patriots. The Patriots defense crushed the Pittsburgh offense. The visiting Pittsburgh squad clearly looked out of it.
Offensive Coordinator Randy Fichtner shied away from the run game a bit early against New England. This won't be the case if they get behind Seattle early on. The Steelers ran the ball just 13 times in Week 1 and James Conner logged just 20 rushing yards on 10 carries. Ben Roethlisberger attempted 47 passes in the contest and gave Belichick and the Patriots' firm secondary a great chance against them, as they were predictable.
The Pittsburgh receiving core looked incredibly weak, but it's fair to expect less snaps for Donte Moncreif (90 percent) after his dismal performance and an increase in snaps for Ryan Switzer (67 percent) and James Washington (52 percent). JuJu Smith-Schuster should start to settle in as a primary receiver as well and things should be much more cohesive at home.
In addition to Best Bets from our proprietary NFL Model, BetQL Premium members get full access to our Odds, Public Betting, Line Movement and Sharp Picks Dashboards!
Roethlisberger's passer rating jumped a bit from 94.4 to 98.7 at home and his touchdown to interception ratio was solid at 19:7 in Pittsburgh last season. The Steelers went 5-3 at Heinz field last season. Flat performances early in the season aren't unheard of, so before we start tossing in the towel on the Steelers, let's see why they might be able to turn it around at home in Week 2 against a solid Seattle Seahawks team.
Seahawks 
Seattle's front seven is pretty great on paper, but Pittsburgh's offensive line did well to keep Roethlisberger on his feet in Week 1, as he got sacked just once. This was one of the reasons that Pittsburgh was able to finish with the second-most passing yards in 2018.
Seattle's secondary got torched by Andy Dalton and an A.J. Green-less receiving corps for 418 yards on 35/51 passing, two touchdowns, and no picks. The Seattle run game also failed to get going against Cincinnati as Chris Carson (15 carries, 46 yards), Rashaad Penny (six carries, 18 yards), and Russell Wilson (four rushes, eight yards) severely underwhelmed in the category. Wilson was sacked four times in the contest, and this was a glaring issue for Seattle last season. It seems as though the problem hasn't been fixed. The offensive line allowed the third-worst adjusted sack rate last season at 10.4 percent.
Moneyline Vs. Spread
As of Thursday afternoon, the Steelers are -200 favorites in this matchup. Seattle and Pittsburgh's defensive DVOA (Defense-adjusted Value Over Average) rank 19th and 20th in the league, respectively. That showed during Week one as the Steelers allowed 33 points to the Patriots and the Seahawks allowed 20 points to a weak Bengals offense that lost Joe Mixon to an injury in the third quarter.
Love DFS and want to give betting a try? Get a 50% deposit bonus up to $500 with your next deposit on DraftKings Sportsbook. Learn more!
Pittsburgh's major edge is on the offensive end as they own the better line (tied for third-best sack rate in 2018). Seattle managed to go 4-4 on the road last season. If Pittsburgh can lock down Tyler Lockett and contain Russell Wilson, then they should be victorious. 
However, expect this one to stay very close. BetQL's NFL Model lists the Seahawks +4, not the Steelers -4 as the best bet on the spread. While the Steelers are expected to pull this one out, it may be decided by a field goal or less!
Point Total
Consensus: O/U 46.5 Points
BetQL: Under 46.5 Points ★★
BetQL Model: 43.5 Point Total
Why Favor The Under?
Seattle mustered just 21 points against a Bengals defense that allowed the most total yards in 2018. Russell Wilson's 195 passing yards underwhelmed everyone in Week 1. Seattle's success stems from their run game. Pittsburgh held opponents to the sixth-fewest rushing yards last year and kept Sony Michel in check in their opener. Seattle's backfield struggled to get going against Cincinnati's front seven, a presumably-weak unit.
If things get backed up in the run game again, then the Seahawks will have to depend on their young and inexperienced wideouts. Tyler Lockett has proven that he has a connection with Wilson, grabbing a 44-yard touchdown last Sunday. Things get pretty tricky after Lockett, since rookie D.K. Metcalf was the only other wide receiver to draw a target in their first contest. If Seattle gets behind and has to abandon their rush attack, then they'll struggle to put up points.
It's fair to assume that the Pittsburgh defense should keep them in check. 
Yes, the Steelers are favored to win this game outright, but it's definitely not because there's drastic faith in their offense. This makes an under bet favorable after seeing Pittsburgh's pathetic experiences with some of their young and new players. Donte Moncreif had three catches on a team-high 10 targets in Week 1. Preseason darling James Washington also didn't make an impact.
Play DFS? Sweet! Lock in your favorite NFL plays and optimize your lineups using the powerful tools on RotoQL!  
It's hard to blame Ben Roethlisberger, as his receivers had a very difficult time getting any breathing room on New England's corners. There could be a learning curve and a chemistry process that needs to be built on, making the Steelers offense somewhat of a gamble until they show signs of cohesiveness.
If both teams commit to running the football, the clock will keep running, thus increasing the likelihood of a low-scoring affair. 
More Offensive Problems
Is James Conner the real deal? It certainly seemed like it in 2018 when the back had 1,470 all-purpose yards and 13 touchdowns. He has something to prove after last week, but Seattle's front seven is something to be feared.
Roethlisberger's 57.4 percent completion rate speaks volumes as to where he is with his receiving core. Antonio Brown was a pure headache, but his value showed when Pittsburgh's wide outs stunk it up last week. JuJu Smith-Schuster had a lackluster day as well. Life may be harder for him since he will undoubtedly be the main focus of Seattle's pass defense.
Expect a lot of running plays and high-percentage short-yardage throws in Sunday's battle at Heinz Field between two offenses that are trying to find their identity. 
As always, make sure to check the BetQL game page for this contest leading up to kickoff for the latest odds, ratings and best betting tools in the industry!