NFL
Ross Tucker's Week 4 NFL Betting Advice
The former NFL offensive lineman and current broadcaster reveals his favorite Week 4 bet
By Ross Tucker - Sep 26, 2019, 4:43am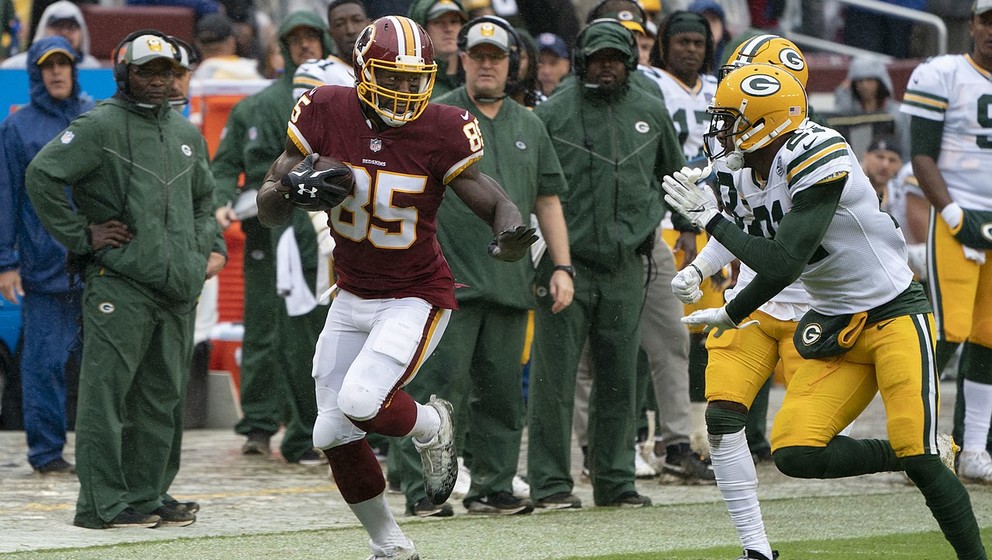 Week 4 is here which means that other than the two teams on bye (Niners and Jets), every team will be a quarter of the way through their regular season at the end of this week. It's crazy how fast this thing goes once it gets started.
Each week, I will give you a bet or two that I like for that week. Sometimes, it will be pure analysis and observations of the matchups and an edge that I feel I am able to identify. Other times it will be my instincts as a former player. And hopefully a lot of times it will be a combination of both.
That is the case yet again this week.
This week, believe it or not, I like the Washington Redskins getting four points from the New York Giants for four different reasons:
Embarrassment Bounce Back Factor
I was on the sideline on Monday night as the team that I both started and finished my career with (the Redskins) got thoroughly dominated by the Chicago Bears. They fell behind 28-0 before mounting a somewhat (but not really) valiant comeback that fell short 31-15. 
As bad as that was, two factors are actually in their favor from that outcome. Number one, NFL players are a prideful bunch and the Redskins have a bunch of veterans like Brandon Scherff, Vernon Davis, Ryan Kerrigan, Landon Collins, etc. who are desperate to get a victory and get off the schneid for the season. Plus, we all know how Collins feels about Giants GM Dave Gettleman and how badly he would like to stick it to him and the organization. The other vets will rally around him and each other for multiple reasons.
Plus, Case Keenum had five turnovers against the Bears and that is highly unlikely to happen again. Turnovers are not really a predictive statistic and even if he only has two or three, that would make a huge difference in the outcome of the game as opposed to the five big ones he had against Chicago. He's a pro who had played pretty well the first couple of weeks before the Monday Night meltdown.
Make the most educated bets possible by accessing BetQL's NFL Sharp Bets dashboard!
Danny Dimes Documentation
Giants rookie quarterback Daniel Jones was awesome in his first start against the Bucs on Sunday. There is no denying that. That said, there is now at least some regular season video on him in terms of what he does and does not do well. Plus, unlike the Bucs, the Redskins now know how the Giants and head coach Pat Shurmur want to use him. That's huge and gives them a much better chance to take away what he does best.
No Saquon 
If you have been reading these weekly columns, you know that I think there is a big difference between losing a player in the middle of the game and the teams having to adjust on the fly as opposed to not having him the next week when the opponent can prepare a different game plan knowing he will not be available. That's the case with the Giants and running back Saquon Barkley. Yes, Jones was outstanding on Sunday, but New York's best player is Barkley and he is now out for the foreseeable future. My guess is that will end up being much more of a problem for the Giants than it appeared to be against the Bucs.
Track all Week 5 line movement on BetQL!
Big Bad Blue Defense
The Giants defense is bad.  They struggle mightily to get to the passer and they allowed Bucs wide receiver Mike Evans to totally torch them a week ago. If it weren't for a missed chip shot field goal, it would have been the reason they lost the game and all the excitement and joy this week among the Big Blue faithful would be a lot more tempered.
In fairness, the Redskins defense is underachieving and has allowed three-straight teams to move the ball on them almost at will. They still have a lot more talent than the Giants do on that side of the ball and talent usually wins out in the end, meaning there's a much better chance that the Redskins defense plays better than the Giants' unit does on Sunday. 
About Ross Tucker 
Ross Tucker played in the NFL for seven years as an offensive lineman after graduating from Princeton University in 2001. As a broadcaster, he works for Radio.com, CBS Sports, and Westwood One.  He also owns and hosts his own podcast network including the Ross Tucker Football Podcast all available at RossTucker.com. Follow him on Twitter and Instagram @RossTuckerNFL.