NFL
Ross Tucker's Week 15 NFL Betting Advice
The former NFL offensive lineman and current broadcaster reveals his favorite Week 15 bet
By Ross Tucker - Dec 12, 2019, 9:55pm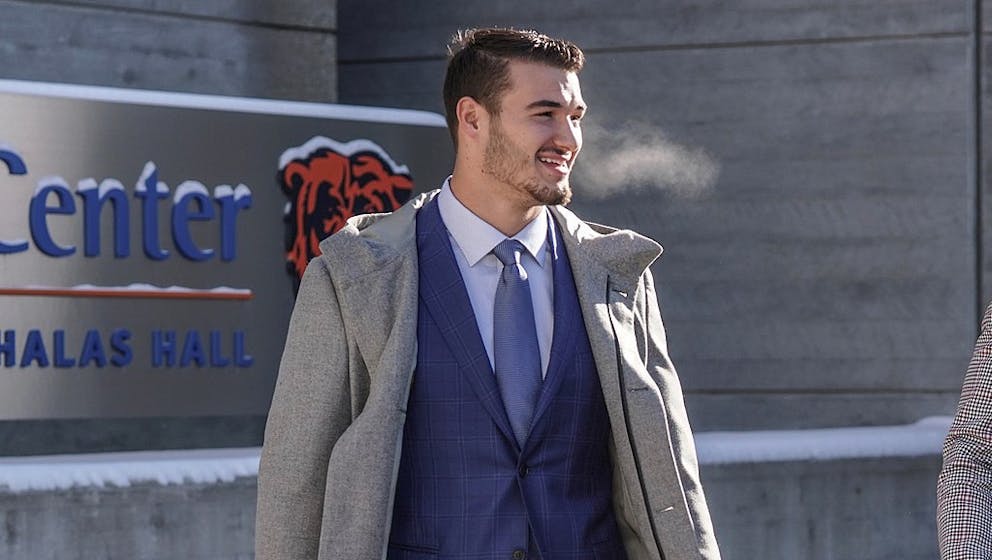 We got back on the winning track last week as my recommendation of taking the Bengals +8.5 against the Browns came through by a whopping half point as the final score was 27-19. A win is a win and it doesn't matter by how much when you go to cash those tickets! There was a good lesson there, however, about making sure you read this column and look at the BetQL recommendations as soon as possible because that number came down to 7.5 and even 7 in some places. If you read these right away there's a decent chance you can get the better of the number and in last week's case if you waited too long, you would have been on the wrong side.
Each week, I will give you a bet or two that I like for that week. Sometimes, it will be pure analysis and observations of the matchups and an edge that I feel I am able to identify. Other times it will be my instincts as a former player. And hopefully a lot of times it will be a combination of both.
That is the case yet again this week. This week, I like the Chicago Bears getting 4.5 points from the Green Bay Packers for three reasons. And yes, I know, that the number came down from what it opened at. I don't care. Here's why:
Peculiar Packers
Green Bay is a tough team to figure out this year. They've had times where the defense has been excellent. They've shown they can be an outstanding running team. And, of course, there've been times when quarterback Aaron Rodgers has been lights out no matter who he has had available at wide receiver. The problem is that they have rarely done all these things together at the same time which has led to some strange results even though they have a stellar 10-3 record.  Most of their underlying yards per play statistics are not very impressive and, in fact, their net point differential for the season is only +39 which is very low for a 10-3 team. Ultimately all that matters is whether you win or lose and they should be commended for doing as much winning as they are, but those numbers do indicate they aren't your typically dominant 10-3 team.
Subscribe to one of BetQL's premium packages and unlock every Week 15 NFL best bet!
Bear Down
The Bears have won three in a row and four out of their last five after it felt like they hit rock bottom on the season in Philadelphia. Have they really turned it around or has it been just a temporary boost? There's no way of knowing for sure, but Sunday's game against the Packers will be a great indicator one way or the other. When you combine the way they have been playing with the strong possibility that stud defensive lineman Akiem Hicks returns, it's hard to imagine them not being able to hang with the Packers in this game on Sunday. They may not win but it should be a field goal contest one way or the other, especially if quarterback Mitch Trubisky keeps playing the way he has the last couple of weeks.  
Is Mitch The Man Again?
It's hard to remember a quarterback in recent memory who had a season like the one Trubisky is having.  He was 10-21 for 125 yards against the Eagles in Week 9 and as I sat in the stands with my wife, for the first time ever by the way, I found myself apologizing to the Bears fans that were sitting around me. And I wasn't the only one doing that! He was that bad (that you almost felt sorry for them). Fast forward a month and he has been a new man, playing arguably his best two games of the season the last two games against the Lions on Thanksgiving and the Cowboys in Week 14.  If he can play even close to as well as he did the last two weeks the Bears have a great chance to win this game. 
Get one free week of BetQL VIP access when you claim this MGM offer!
About Ross Tucker 
Ross Tucker played in the NFL for seven years as an offensive lineman after graduating from Princeton University in 2001. As a broadcaster, he works for Radio.com, CBS Sports, and Westwood One.  He also owns and hosts his own podcast network including the Ross Tucker Football Podcast all available at RossTucker.com. Follow him on Twitter and Instagram @RossTuckerNFL.