NFL
Ross Tucker's Week 14 NFL Betting Advice
The former NFL offensive lineman and current broadcaster reveals his favorite Week 14 bet
By Ross Tucker - Dec 5, 2019, 4:55pm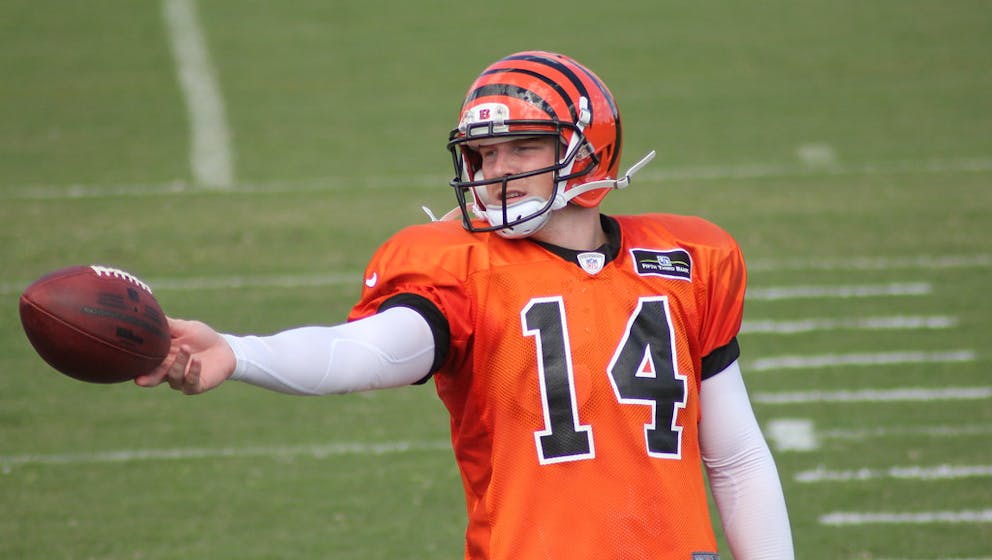 No big prelude this week.  I recommended taking the Vikings +3 against the Seahawks last Monday night and came up short as the Seahawks prevailed 37-30. It actually looked like it would be a push until Vikings place kicker Dan Bailey missed an extra point after a Kyle Rudolph touchdown appeared to cut the lead to 34-31, but there will be no excuses in this space.  A loss is a loss just like a win is a win, although I will point out when I wrote this column a week ago, I thought Vikings wide receiver Adam Thielen would be playing, but those, as they say, are the breaks.  
Each week, I will give you a bet or two that I like for that week. Sometimes, it will be pure analysis and observations of the matchups and an edge that I feel I am able to identify. Other times it will be my instincts as a former player. And hopefully a lot of times it will be a combination of both.
That is the case yet again this week. I like the Cincinnati Bengals getting 7.5 points from the Cleveland Browns for three reasons:
Baker's Banged Up
He's expected to play and it would, in fact, be a big surprise if he did not, but he's got a banged up hand and reportedly nursing a rib injury as well. He's publicly said "his momma didn't raise no wuss" and I don't doubt that, but it can't really help him play better, can it? At a minimum, we'll get to see how a beat-up Mayfield plays and whether or not it affects his performance at all.
Subscribe to one of BetQL's premium packages and unlock every Week 14 NFL best bet!
Browns Motivation?  
This is really the bigger issue for the Browns in my mind. That loss last Sunday to the Steelers was big. Really big. They are now two games behind both the Steelers and Titans with four games to play for the final Wild Card spot in the AFC. Stranger things have certainly happened so I'm not ready to stick a fork in the Browns yet, but the real question is how do the players feel about it at this point? Do they still believe they can win out and get into the postseason or did the Steelers game take that out of them? That will be as big a question as any on Sunday and my guess is the combination of that Steelers loss plus playing the lowly Bengals will have the Browns playing at less than 100%. 
In Andy the Bengals Trust
The Bengals put quarterback Andy Dalton back in the lineup for one specific reason: to win a football game. They evidently had seen enough of rookie Ryan Finley, but more importantly didn't want to have a winless season on the resume of first year coach Zac Taylor and I don't blame them. They played better in every phase of the game against the Jets and frankly dominated a team that had been playing pretty good football. Dalton is a pro's pro who gives them a much better chance to win than did Finley and all of the players know it. Plus, he's getting another weapon back in John Ross who returns from IR and has one last chance to show he belongs in Cincinnati for the long haul.
I don't think the Bengals will win, but it wouldn't shock me and I certainly envision them at least keeping it close.
Get one free week of BetQL VIP access when you claim this MGM offer!
About Ross Tucker 
Ross Tucker played in the NFL for seven years as an offensive lineman after graduating from Princeton University in 2001. As a broadcaster, he works for Radio.com, CBS Sports, and Westwood One.  He also owns and hosts his own podcast network including the Ross Tucker Football Podcast all available at RossTucker.com. Follow him on Twitter and Instagram @RossTuckerNFL.