NFL
Ross Tucker's Week 13 NFL Betting Advice
The former NFL offensive lineman and current broadcaster reveals his favorite Week 13 bet
By Ross Tucker - Nov 27, 2019, 4:32pm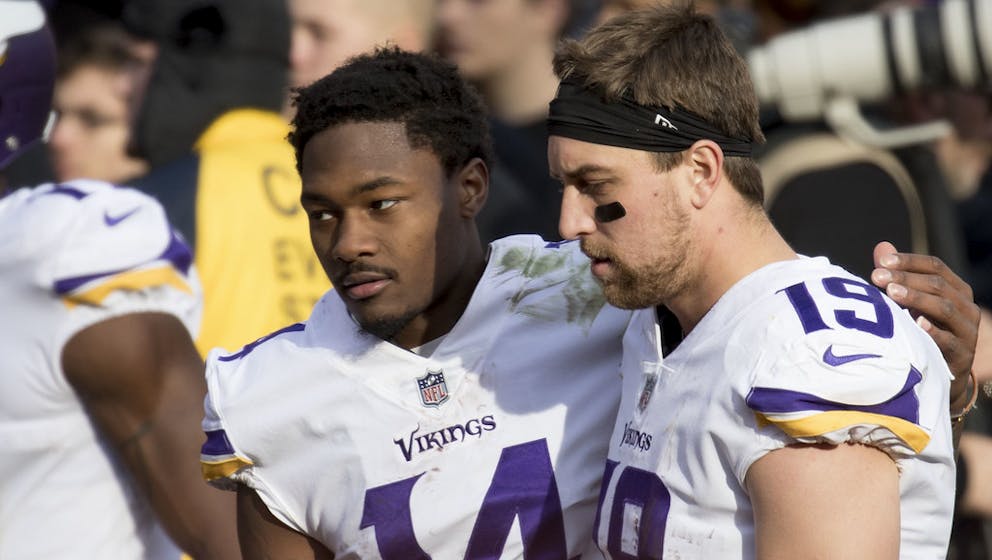 Two weeks in a row pretty much all my bets except my best bet here at BetQL came through.  For those of you that listen to my betting podcast with two-time Super Contest winner Steve Fezzik called Even Money, you know that I was up a bunch of units for the week again and only got a couple of games wrong. Unfortunately, for those of you that read this weekly BetQL column, one of those two games was the one I wrote about and recommended here.  
I had the Atlanta Falcons laying 4.5 points to the Tampa Bay Buccaneers with my thought process being that the Falcons would keep their post-bye momentum going and Bucs quarterback Jameis Winston would serve up some turnovers like he usually does. I was half right. Jameis obliged but the Falcons turned into a pumpkin and my bet blew up in my face. My bad. 
DraftKings is offering a special promotion for BetQL users. Claim it and enjoy some risk-free bets!
Each week, I will give you a bet or two that I like for that week. Sometimes, it will be pure analysis and observations of the matchups and an edge that I feel I am able to identify. Other times it will be my instincts as a former player. And hopefully a lot of times it will be a combination of both.
That is the case yet again this week. I like the Minnesota Vikings getting three points from the Seattle Seahawks for these three reasons:
Home Not Sweet Home
The Seahawks have been known as having a huge home field advantage for years and rightfully so. Their crowd and stadium are arguably the loudest in the NFL and thus in theory it should create a gigantic edge whenever they play in Seattle, all of which makes their results this year so surprising. They are a whopping 6-0 on the road which is incredible but only 3-2 at home so far this season with losses by two touchdowns to the Ravens and to the Drew Brees-less Saints. Not only that, even their wins have been somewhat questionable. They beat both the lowly Bengals and struggling Rams by one point each and needed overtime to take down the Bucs. There is no easy explanation for this at this point but it's a large enough sample size from this season so far for me to conclude that it is real and just one of the things I like about the Vikings side in this contest.
Get one free week of BetQL VIP access when you claim this MGM offer!
Captain Kirk
Kirk Cousins has been incredible the last two months and, really, should have MVP consideration (if you can believe that). Not only have the Vikings gone 6-1 in the last 7 games with their only loss being on the road to the Chiefs, but Cousins has thrown for 18 touchdowns with only one interception during that stretch. He is playing as well as he ever has and now he gets to go against a Seahawks defense that is a far cry from the Legion of Boom days. There is no reason, other than if he is somehow rusty after the bye, that he won't light up the Seattle secondary. Plus, even if Seahawks pass rusher Jadeveon Clowney does play, he is clearly not 100% after missing the Eagles game last week. And as if he even needed extra help, Cousins should be getting one of his top weapons back …
Hooked On A Thielen
Vikings wide receiver Adam Thielen has been out since a hamstring pull against Kansas City but has practiced all week and appears to be ready to get back out on the field on Monday night.  That's huge. With the way Stefon Diggs and Dalvin Cook are playing, the Vikings offense was already operating at a high level. Having a healthy Thielen opposite Diggs forces defenses to do take away more than just Diggs and makes this Vikings offense virtually unstoppable. If he is back to being the Thielen he was before the injury, he should have a field day against the struggling Seahawks secondary.
Subscribe to one of BetQL's premium packages and unlock every Week 13 NFL best bet!
About Ross Tucker 
Ross Tucker played in the NFL for seven years as an offensive lineman after graduating from Princeton University in 2001. As a broadcaster, he works for Radio.com, CBS Sports, and Westwood One.  He also owns and hosts his own podcast network including the Ross Tucker Football Podcast all available at RossTucker.com. Follow him on Twitter and Instagram @RossTuckerNFL.