NFL
Ross Tucker's Week 11 NFL Betting Advice
The former NFL offensive lineman and current broadcaster reveals his favorite Week 11 bet
By Ross Tucker - Nov 13, 2019, 5:18am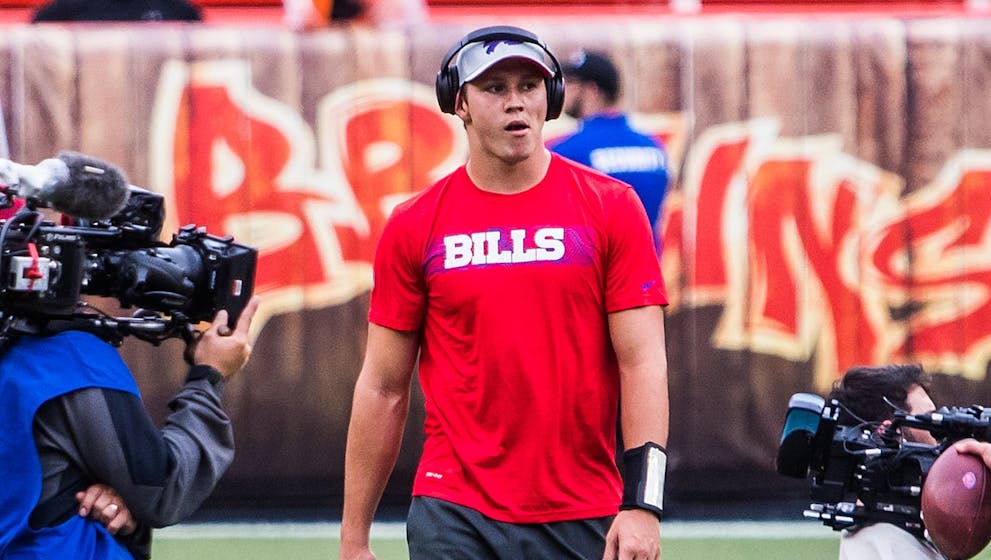 Does last week even count?  I wrote that I liked the Lions getting three points from the Bears last Tuesday before anybody had any idea that Matthew Stafford might not play. Brutal. I want my money back. 
Alright, I know it doesn't work that way unfortunately, but Jeff Driskel wasn't able to cover for me with some heinous awareness down the stretch, so I have to eat that L (shoutout Jameis Winston). That means I am now 6-4 with my picks for you in this column and am looking to select a game in which I know who the actual starting quarterbacks will be. That would be nice.
Each week, I will give you a bet or two that I like for that week. Sometimes, it will be pure analysis and observations of the matchups and an edge that I feel I am able to identify. Other times it will be my instincts as a former player. And hopefully a lot of times it will be a combination of both.
This week I like the Miami Dolphins getting six points from the Buffalo Bills for three reasons:
Boring Bills
This isn't a negative. And, really, it isn't even true as Josh Allen's ups and downs actually make the Bills an entertaining team to watch every week. The better way to describe their offense is "low-scoring", as the Bills are 25th in the NFL, averaging 19.3 points per game. Combine that with a Dolphins defense that just held the Colts to 12 points on the road and I have a tough time seeing the Bills scoring more than 20 points in this one (and even that may be a stretch). The problem, of course, is the Dolphins are very short-handed on offense right now but …
The Fins Believe
It's true.  Call it the power of Fitzmagic or credit head coach Brian Flores, but watching the Dolphins over the last month or so, it is very clear that they are playing much better football and that they believe they can go out and win every game they play these days. It is hard to blame them after they just won two in a row, including a road game against the Colts in which they were double-digit underdogs. That win may have ruined the whole tanking thing for this season, but this is a team that was left for dead and is clearly rallying around that fact like the Indians did in Major League.  
Make the most educated bets possible by accessing BetQL's NFL Sharp Bets dashboard!
First Meeting Offers Some Clues 
The Dolphins have been studs against the spread for a while now as they keep surprising the oddsmakers week after week who still haven't gotten over how bad Miami was at the start of the season. Now they are six-point underdogs at home against a Bills team that was just three-point underdogs themselves in Cleveland. Really? Plus, the Dolphins only lost by 10 in Buffalo a month ago and are playing with much more confidence this time around and will be playing this one at home. I wouldn't be surprised if they win the game outright but given the fact that I am expecting a much lower-scoring game then the first time out, I especially like the Dolphins chances to cover on Sunday.
About Ross Tucker 
Ross Tucker played in the NFL for seven years as an offensive lineman after graduating from Princeton University in 2001. As a broadcaster, he works for Radio.com, CBS Sports, and Westwood One.  He also owns and hosts his own podcast network including the Ross Tucker Football Podcast all available at RossTucker.com. Follow him on Twitter and Instagram @RossTuckerNFL.