NFL
Ross Tucker's Week 10 NFL Betting Advice
The former NFL offensive lineman and current broadcaster reveals his favorite Week 10 bet
By Ross Tucker - Nov 7, 2019, 3:01am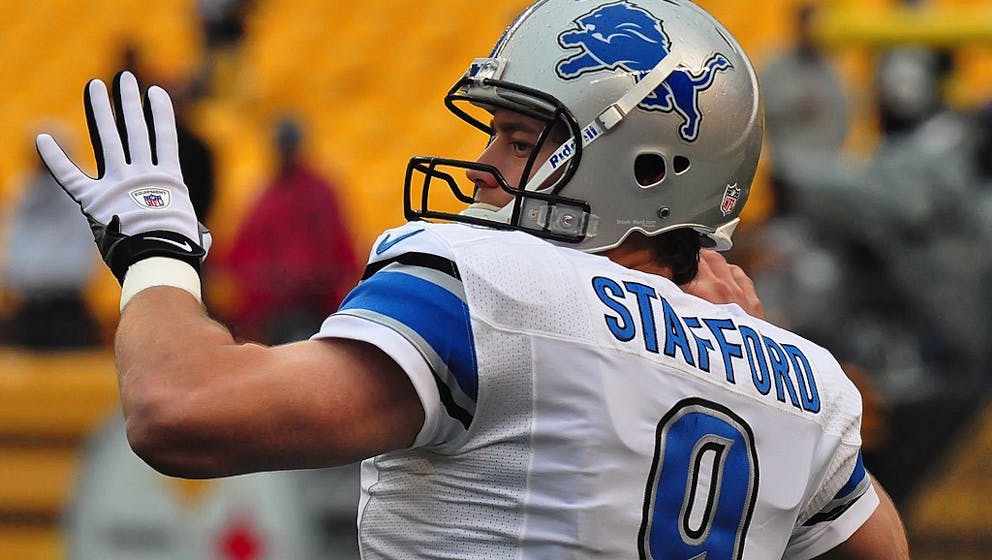 It was only by .5, but a win is a win and the Bucs came through for me in Seattle in that 40-34 overtime loss (we were getting 6.5 points). It was clearly the right side to be on, as the Bucs easily could've won the game and would've only lost by three had Seahawks kicker Jason Myers made the game-winning field goal at the end of regulation. That means I am now 6-3 with my picks for you in this column and am looking to keep the momentum going this week.
Each week, I will give you a bet or two that I like for that week. Sometimes, it will be pure analysis and observations of the matchups and an edge that I feel I am able to identify. Other times it will be my instincts as a former player. And hopefully a lot of times it will be a combination of both.
That is the case again this week. I like the Detroit Lions getting 2.5 points from the Chicago Bears for three reasons:
Quarterback, Quarterback, Quarterback
Even though I don't love it as a former lineman, there is no denying that quarterback is by far the most important position in football in general and the NFL in particular. Not always, but more often than not, the team with the better quarterback is going to win most matchups.  
That's not good for the Bears in their matchup against the Lions. For one, their quarterback Mitch Trubisky has regressed tremendously this season and looks like a shell of the player that led Chicago to a divisional title and 12 wins a year ago. He looks lost, lacks confidence and started last Sunday's game against the Eagles with five-straight three-and-outs. Gross. Just as concerning, head coach and play-caller Matt Nagy clearly doesn't trust him anymore the number of screen passes they attempted in Philadelphia is a pretty good indicator of that. I watched that happen first-hand.
Compare and contrast that with Lions quarterback Matthew Stafford who is having a career year to this point. It's gone a little under the radar because of the Lions bevy of close losses, but Stafford is playing like one of the top five quarterbacks in the NFL. In fact, ESPN analyst Dan Orlovsky said Stafford's performance against the Raiders on Sunday was arguably the best he's seen from a quarterback in a losing effort in ten years. Wow.
Not sure I'd go that far but I sure as heck can say he's playing a lot better than Trubisky right now and that's good enough for me.
Make the most educated bets possible by accessing BetQL's NFL Sharp Bets dashboard!
Friendly Confines? 
The Bears are playing at home on Sunday, which is typically a good thing. That's not the case in tough markets like Chicago when a team is really struggling like the Bears are these days. The natives are restless, angry and ready to boo. If the Bears start slow, they will hear it mercilessly from a fanbase that had Super Bowl aspirations for this season and instead have gotten coal in their stockings. It's that bad and they will let the team know it on Sunday and I'm not sure the Bears wouldn't be better off on the road after their performances the last few weeks.
Bear Down
Even if the Bears do win the game, what are the odds they put up more than 20 points or so?  Given their recent production on offense, it's not real good. Meanwhile, Stafford himself should be good for getting the Lions at least in the range of 17-20 points, which means even if they lose, it should be a nail-biter. 
Overall, I like the Lions in this matchup. 
About Ross Tucker 
Ross Tucker played in the NFL for seven years as an offensive lineman after graduating from Princeton University in 2001. As a broadcaster, he works for Radio.com, CBS Sports, and Westwood One.  He also owns and hosts his own podcast network including the Ross Tucker Football Podcast all available at RossTucker.com. Follow him on Twitter and Instagram @RossTuckerNFL.