NFL
Ross Tucker's Week 1 NFL Betting Advice
The former NFL offensive lineman and current broadcaster reveals his favorite Week 1 bet
By Ross Tucker - Sep 5, 2019, 2:22pm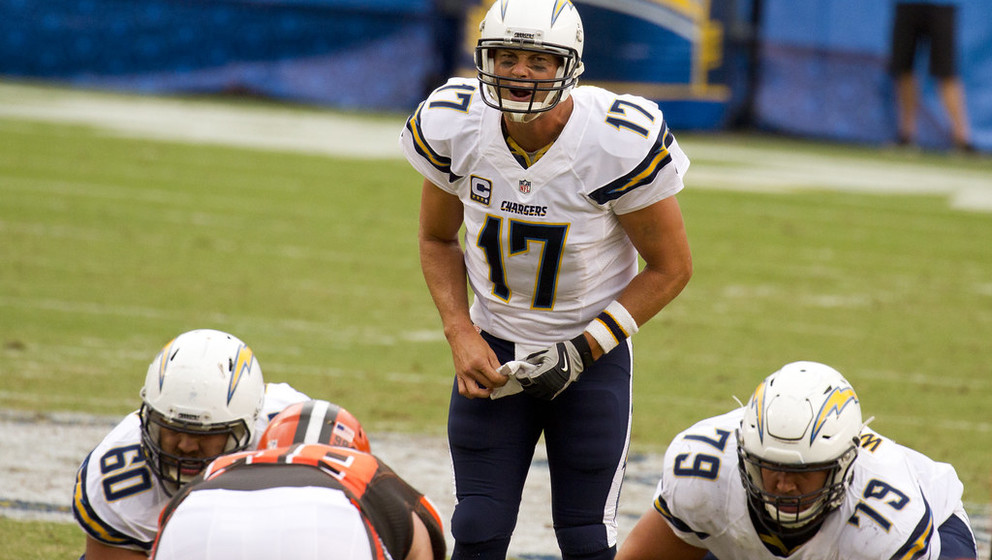 Week 1 of the NFL regular season is here. Finally!
Each week, I will give you a bet or two that I like.  Sometimes, it will be pure analysis and observations of the matchups and an edge that I feel I am able to identify. Other times, it will be my instincts as a former player. And hopefully a lot of times, it will be like this week when it is a combination of both.
This week, I like the Colts getting 6.5 points from the Chargers for three main reasons. 
Chargers vs. Colts Week 1 Preview
The Chargers are missing three of their 10 best players. Again. 
It is Groundhog Day for the Chargers. Every year it seems like they are without one or two of their best players to start the season, usually due to injury. Well, this year is no different as they won't have left tackle Russell Okung for at least the first six games as he recovers from a blood clot. They are also without dynamic safety Derwin James for the foreseeable future with a foot injury. And as if having those two guys out because of injuries isn't bad enough, their star running back Melvin Gordon remains out over a contract dispute.
Ironically, the Gordon loss is the one that probably affects the Chargers the least, which is obviously one of the reasons why there is a dispute regarding what his compensation should be. The Chargers believe they are fine there with Austin Ekeler and Justin Jackson carrying the load.
In addition to Best Bets from our proprietary NFL Model, BetQL Premium members get full access to our Odds, Public Betting, Line Movement and Sharp Picks Dashboards!
As for Okung and James? Those are major losses and you don't just have to take my word for it.
"I'm a little concerned for the Chargers because I think their offensive line is a concern," longtime NFL Films guru Greg Cosell, the executive producer of the NFL Matchup show, told me recently on the Ross Tucker Football Podcast, adding, "It was already an issue last year and now they don't have Okung."
"And the loss of Derwin James is significant as well."
Exactly. James is an eraser and playmaker on the back end of the defense for the Chargers while they now have below-average starters at every position up front other than center.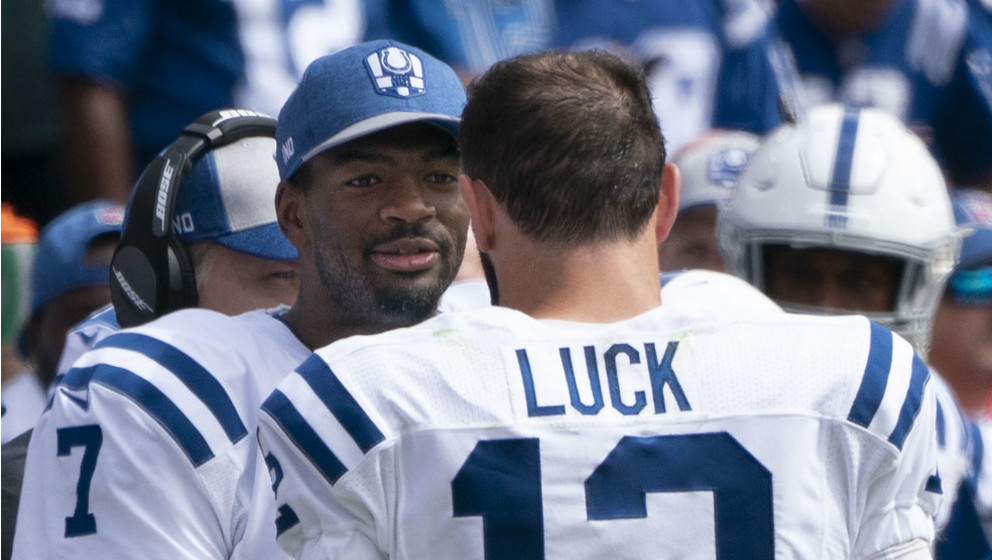 New Colts quarterback Jacoby Brissett is positioned for success and the team is going to rally around him.  
I've been on teams where people counted us out either because of an injury or a bad start to the season or whatever. There is a palpable survival instinct in the locker room that can come from that and a distinct "us against the world" mentality even if that is somewhat manufactured. Like the great George Costanza once said, "it's not a lie if you believe it."
That may not last the entire season, but I do think it gives the Colts an extra little edge coming into this game. A lot of people counted them out as soon as Andrew Luck retired, and I don't think they're very happy about it. 
Not only that, but Brissett is in a much better position for success this year than back in 2017 when he was thrust into the starting lineup mere days after the Colts traded for him. This time, he's got some experience, he has an excellent offensive line in front of him, and it is year two for him within coach Frank Reich's system. That means the pieces are in place for him to flourish.
BetQL's NFL Model lists SEVEN ★★★ (and better) bets for the Week 1 slate. Find out what teams made the cut!   
The Chargers have no home field advantage.  
It's kind of sad. I wouldn't be surprised if there are more Colts fans there than Chargers fans. And when bookmakers set the line, they typically give the home team three points, but there is no way the Chargers' home field is worth that many points. It arguably isn't worth any.
Combine that lack of home field advantage with the Colts rallying around Brissett and the missing Chargers and you have an excellent bet taking the Colts and the points on Sunday.
About Ross Tucker 
Ross Tucker played in the NFL for seven years as an offensive lineman after graduating from Princeton University in 2001. As a broadcaster, he works for Radio.com, CBS Sports, and Westwood One.  He also owns and hosts his own podcast network including the Ross Tucker Football Podcast all available at RossTucker.com. Follow him on Twitter and Instagram @RossTuckerNFL.