NFL
Public Bettors Leaning Towards 49ers Super Bowl Victory
Nearly 60 percent of total tickets have been wagered on San Francisco's moneyline
By Dan Karpuc - Jan 24, 2020, 5:38am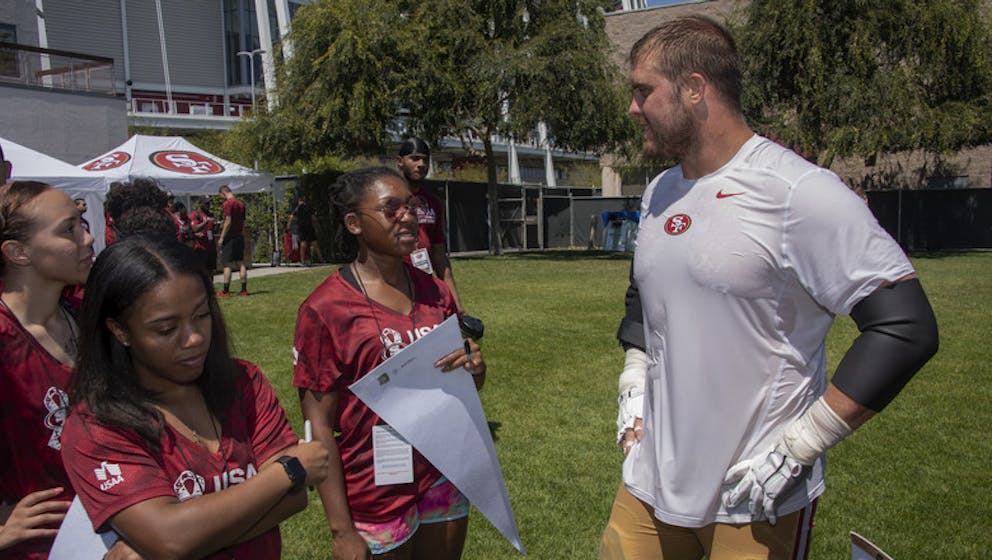 49ers vs. Chiefs
Sunday 2/2/20, 6:30pm EST
VIEW LIVE ODDS, TRENDS & MORE!
The San Francisco 49ers and Kansas City Chiefs will square off in Super Bowl LIV. 
The Chiefs opened as a two-point favorite and -120 moneyline favorite while the point total opened at 51.5.
To get to this point, 49ers beat the Minnesota Vikings (27-10) in the Divisional Round before dominating the Green Bay Packers (37-20) in the NFC Championship. The Chiefs enjoyed an epic comeback victory against the Houston Texans in the Divisional Round before surging past the Tennessee Titans (35-24) in the AFC Championship. 
Both teams benefitted from first-round byes and the 49ers were the No. 1 seed in the NFC after a 13-3 regular-season record while the Chiefs were the AFC's No. 2 seed following a 12-4 regular-season campaign. 
The 49ers enter this game with the following cumulative records: 15-3, 11-6-1 against the spread, 4-1 (5-0 ATS) as an underdog.
The Chiefs enter this game with the following cumulative records: 14-4, 13-5 against the spread, 12-3 (11-4 ATS) as a favorite.
Heading into Friday, January 24th, 59% of moneyline tickets have been wagered on the 49ers (+105). The Niners opened at +100 and it's clear that public bettors believe San Francisco is the best bet to win Super Bowl LIV at the moment. While the Kansas City Chiefs clearly have the best quarterback (Patrick Mahomes) in this matchup, the Niners are regarded as the better overall team by many, due to their prolific rushing attack and elite defense. But, both teams have taken impressive paths to get to South Beach, so it'll be fascinating to see how it plays out. 
Monitor public betting data, sharp betting data and track line movement all the way up until kickoff!