NFL
OPINION: Early NFL Week 2 Lines To Target
Target these lines before early bettors hammer them
By Sloan Piva - Sep 16, 2020, 12:20pm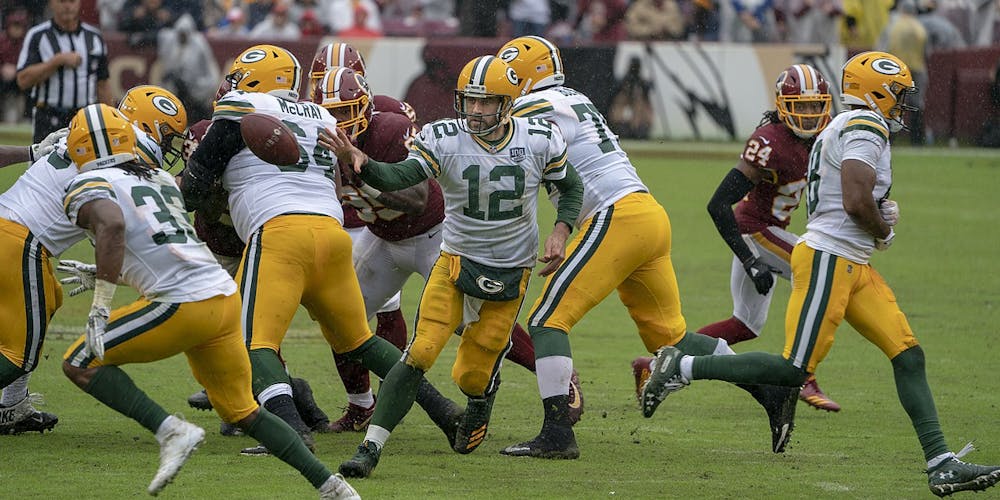 Quick-Hitters
Get all of BetQL's best bets for the upcoming NFL season! Dating back a full calendar year, our five-star (max-value) bets have won 61% of the time!
Early Spread Pick
At first glance, picking against the New England Patriots seems like a poor financial decision. But after seeing Russell Wilson operate with surgical precision against the Atlanta Falcons on Sunday, it's tough to stay away from the Seattle Seahawks -4.5 at home.
Wilson has never looked better, completing 31-of-35 passes for 322 yards and four touchdowns while adding 29 yards on the ground. His receiving tandem of Tyler Lockett and D.K. Metcalf combined for 187 yards and a score, and running back Chris Carson caught six passes for 45 yards and a pair of touchdowns. Even more promising, Seattle's defense looked like the Seahawks of yesteryear, with Jamal Adams fitting in seamlessly and making plays all over the field.
Cam Newton looked pretty good in his Patriots debut—rushing for 75 yards and two scores—but judging by his mere 155 yards passing, New England's skill positions may not have enough to keep up with Wilson and his weapons.
Get in on the action at -4.5 before the line moves further away from New England. These aren't the unstoppable Patriots that we've grown to know.
Pick: Seahawks (-4.5)
If you want to roster any NFL players in your DFS lineups tonight, be sure to get a 3-day free trial on RotoQL to check out our projections!
Early Moneyline Pick
The Minnesota Vikings didn't look good by any measure against the Green Bay Packers Sunday, losing 43-34 in a game that wasn't even that close. They allowed Aaron Rodgers to throw for 364 yards (11.3 yards per catch) and four touchdowns, and gave up 158 yards and a score on the ground (4.9 yards per carry). Vikings coach Mike Zimmer even admitted to the Minneapolis Star Tribune that they have to be better, and quick.
Here's betting that they will be. The Indianapolis Colts looked even more atrocious Sunday, losing 27-20 to the Jacksonville Jaguars despite some backfield-passing chemistry between veteran quarterback and offseason acquisition, Phillip Rivers, and Indy's running backs. Unfortunately, Marlon Mack tore his Achilles, and the Colts aerial attack never fully materialized. Rivers finished with two interceptions, out-dueled by Gardner Minshew (who tossed three touchdowns while completing 19-of-20 passes).
With franchise running back Dalvin Cook still beaming from his freshly-inked $63 million contract extension, and Adam Thielen looking as good at receiver as ever, expect the Vikings to come out swinging against Indy to avoid losing two-straight to start the season. If Indy had trouble stopping Jacksonville's receiving batch in the red zone, they could struggle mightily against the Vikings.
With the moneyline currently at +135, the payoff will be better than selecting the Vikings against the spread (+3.0). If the Colts couldn't outscore the Jaguars, they'll definitely have trouble surmounting the Vikings, who'll be playing with a chip on their shoulder fresh off a tough division loss in their home opener. Jump on the +135 moneyline before Vegas comes to its senses on Rivers and Indy.
Pick: Vikings (+135)
Early Over/Under Pick
The over/under opened at 48.5 points for the Green Bay Packers and Detroit Lions contest, which serves as a textbook example of why good bettors should always keep an eye on the odds when they're first listed. The Packers just hung 43 points on the Vikings in Minnesota behind possible time traveler Aaron Rodgers' 364 air yards and four touchdowns. The Lions just lost a hard-fought game to a tough Chicago Bears defense 27-23, with Matthew Stafford's stud wide receiver Kenny Golladay out and running backs D'Andre Swift and Kerryon Johnson banged up.
The Packers probably won't put up another 40-burger this coming weekend, as the Vikings cornerbacks won't be cutting the red tape on a Rodgers' resurgence once again. But the Lions defense hasn't been superb, either. Detroit allowed the oft-inconsistent Mitch Trubisky to throw for 236 yards and three touchdowns, a huge success for him, and allowed Allen Robinson and Anthony Miller to each tally at least 74 receiving yards. Chicago also had four players who averaged at least 4.8 yards per carry.
Oddsmakers' implied total for this game is 27-21, which seems way too low for this matchup this early in the season. These defenses have holes, the squads both have veteran quarterbacks who can sling the ball, and Detroit will likely have some of their weapons that were missing in Week 1. Grab that over before it floats any higher.
Pick: Over 48.5 points