NFL
Opening Line Analysis: NFL Week 3
An early look at some of the most intriguing games of the week
By Travis Pulver - Sep 17, 2019, 5:52pm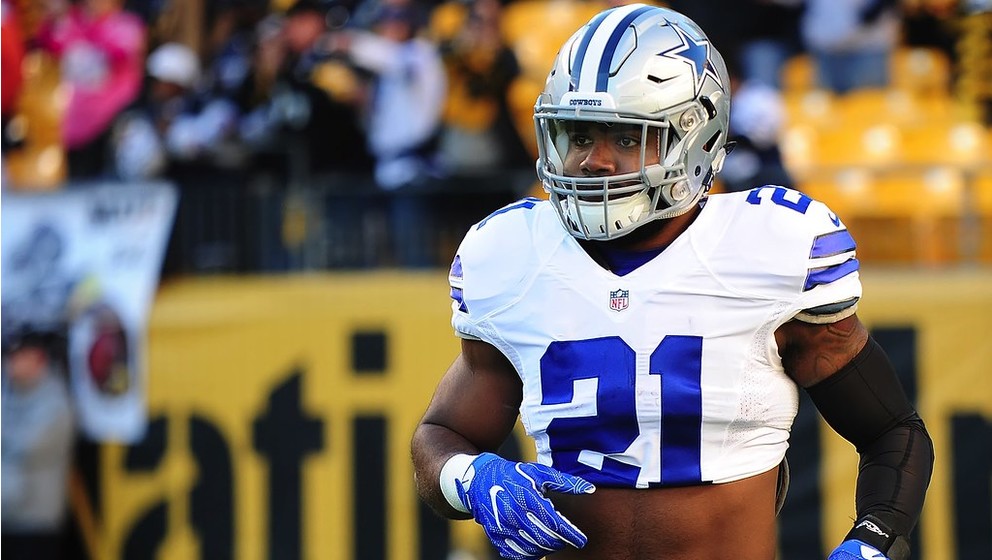 We are two weeks into the season, and there is only one thing that can really be said: it's a great time to be an NFL fan. We have been treated to some high-flying offenses, some bone-crunching defenses and have been exposed to some reality-television style drama.
The fate of some teams will change in the weeks ahead. But as every football player knows, the show must go on.
Teams will not be able to take too much time to lick their wounds. Week 3 is only a few days away, starting with the Tennessee Titans and Jacksonville Jaguars on Thursday Night Football. A full slate of exciting games and interesting matchups will follow on Sunday.  
Let's take a look at the opening lines for four games on the Sunday slate.
Sunday, 1:00pm EST
At first glance, it's easy to wonder why the Kansas City Chiefs (2-0) are favored by a touchdown. After all, the Baltimore Ravens (2-0) have been one of the more exciting and explosive teams this season. They have a defense that is playing well, an offense that is generating over 500 yards a game, and a quarterback that is looking like he could be this year's Patrick Mahomes.
But then you look at who the Ravens have played so far (Miami Dolphins, Arizona Cardinals), and their accomplishments through two weeks become a little less impressive and it might be wise to pump the brakes.
Baltimore may have this season's Mahomes, but the Chiefs have the actual reigning MVP. Two games into the season, it looks like Mahomes hasn't skipped a beat from last year and he threw four touchdown passes in a single quarter against the Raiders, even playing without Tyreek Hill. While the Chiefs defense is not as talented as Baltimore's by any stretch of the imagination, it has seemingly improved from last year's dreadful squad.
Both teams will be tested in this contest, but the opening line favored Mahomes, and rightfully so given a larger sample size dating back to the beginning of last season. As of Tuesday afternoon, the line had slightly moved in KC's favor to -6.5. 
BetQL's NFL Model has gone has 16-7 overall in bets involving the Ravens and Chiefs this season. Be sure to check out our recommended bets for this week's matchup between the two squads!
Sunday, 1:00pm EST 
Buffalo Bills (2-0) fans are probably getting excited about their team. They are off to a perfect start, their defense has been excellent and Josh Allen appears to be coming into his own as an NFL quarterback. They are not lighting up the field on offense, but they are playing well enough to win, and they are seemingly improving as a collective unit.  
Cincinnati Bengals (0-2) fans that were hoping to see their offense improve with the hiring of Zach Taylor as the new head coach have gotten their wish. Andy Dalton has thrown for 729 yards through the first two weeks in Taylor's offense. But part of the reason has been because the running game has been nonexistent and because they fell behind early against the San Francisco 49ers in Week 2.
Buffalo opened as a four-point favorite because, unlike Cincinnati, they have a balanced offensive attack and a solid defense. Cincinnati may be generating yards, but they are not doing what matters: scoring touchdowns. Plus, this game will take place in Buffalo. 
Don't expect the line to move too drastically, but as of Tuesday afternoon, the line moved two more points in Buffalo's favor (making them a touchdown favorite). 
Sunday, 1:00pm EST
In years past, explaining the opening line of any Green Bay Packers (2-0) game would be simple: Aaron Rodgers is playing. His presence alone was enough to justify certain spreads. However, times have changed.
Rodgers has been struggling a bit (by his standards) under new head coach Matt LaFleur. After a lackluster showing against the Bears in the season opener, the fog appeared to lift in the first half against the Minnesota Vikings last week. But then the offense got bogged down again in the second half.
The Packers defense has been the much-improved bunch through two weeks. They are currently second in the NFL in scoring defense with just 9.5 points per game allowed.
While the Denver Broncos have struggled offensively, they did show some minor improvements in their second game with Joe Flacco at quarterback last week. Defensively, they have been decent, allowing 315.0 yards per game, but overall, they haven't moved the needle.
Nonetheless, the spread moved to 7.5 as of Tuesday afternoon. It's reasonable to assume that the line could hover around that general number unless any major injury news breaks.
Sunday, 1:00pm EST
It is rare that a spread for an NFL game is this high, but the Dolphins aren't playing like an NFL team. Meanwhile, the Dallas Cowboys are one of the hottest teams in the league. Dak Prescott is playing like a guy who deserves $30-plus million a season. Ezekiel Elliot is earning his new extension, and the offensive line is looking like the dominant unit from years past. 
It is hard to imagine the Miami defense slowing these guys (or anyone) down. They've allowed 102 points and have scored just 10 of their own through the first two weeks. That -92 scoring differential might end up at an historic level by the end of the season.
As of Tuesday afternoon, the Cowboys were already 21-point favorites. As seen last week when the Dolphins lost 43-0 to the New England Patriots at home, that line might simply not be high enough. 
To add fuel to the fire, Miami shipped off Minkah Fitzpatrick, arguably their best defensive player, on Monday. With more moves potentially looming, expect this line to continue growing as the week rolls on. 
BetQL's NFL Model has gone 19-5 on Miami and Dallas games this season. See our recommendation before the line moves more!