NFL
NFL Opening Line Analysis: Week 12
A look at a few early lines that stand out
By Dan Karpuc - Nov 18, 2019, 4:41am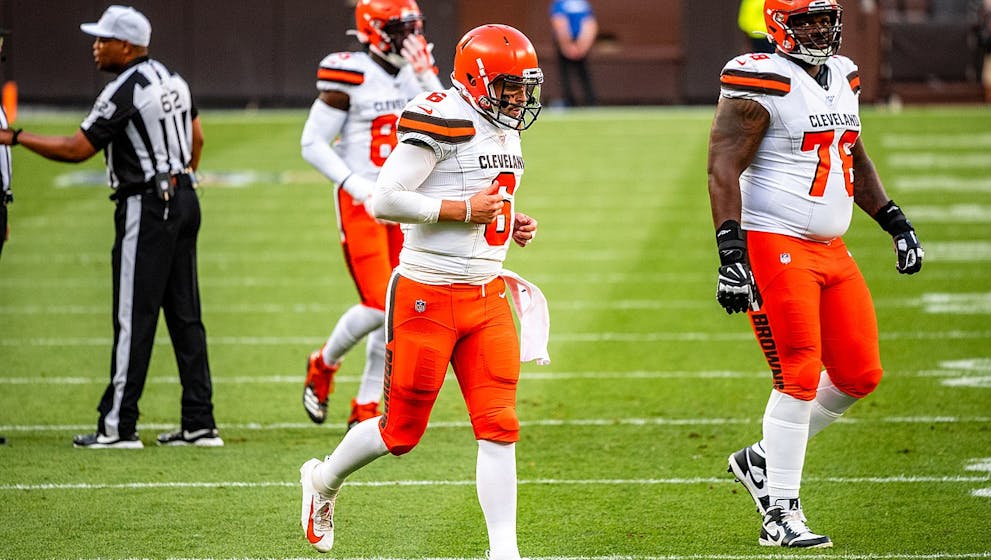 Dolphins (2-7) at Browns (4-6)
CLE -10.5, O/U 44.5
Sunday November 24th, 1:00pm EST
Ah darn, it looks like that two-game Dolphins win streak didn't continue. The Bills hung 37 points on the Fins in Miami, which makes this line somewhat reasonable despite the fact that the Browns have gone 2-3 at home and have a -36 point differential this season. Winners of two in a row themselves, Cleveland is in another must-win contest here, but have they shown enough promise to cover a double-digit spread? The Browns are 3-6 ATS so far this season, so expect this line to get tighter as the week rolls on.
Lions (3-6-1) at Redskins (1-9)
DET -3, O/U 43
Sunday November 24th, 1:00pm EST
In four appearances (two starts) this season, Redskins rookie Dwayne Haskins has been sacked 14 times, has been picked off five times in 79 pass attempts and has accounted for two touchdowns. While he's getting no help from anyone on Washington's abysmal offense, it's clear that the former Ohio State standout is not quite ready for NFL action (from a development perspective). Nonetheless, due to their lost season, the Redskins will continue to trot him out there while bettors will continue to target his opposing teams. The Lions have lost three-straight games, but all of them have been by single digits and the last two came without starting quarterback Matthew Stafford. If he returns for this contest, expect the line to move drastically, so keep an eye out for that news as the week progresses.
Steelers (5-5) at Bengals (0-9)
PIT -6.5, O/U 39.5
Sunday November 24th, 1:00pm EST
After last week's debacle, it's reasonable to assume that Mason Rudolph and the Steelers will want to make a statement in Week 12. Luckily for them, it'll come against the winless Bengals, who have inept on both sides of the ball all season long. Under Mike Tomlin, the Steelers have gone 46-29 ATS against poor passing offenses (averaging 235.0 or fewer passing yards per game), which isn't a positive trend for the home team.
Ravens (8-2) at Rams (6-4)
BAL -3, O/U 49
Monday November 25th, 8:15pm EST
Lamar Jackson? Check. Surging defense? Check. Marquee wins? Check. The Ravens are firing on all cylinders right now and with so many injury concerns on the Rams, it's hard not to love the Ravens to cover a three-point spread against an inconsistent team like the Rams after they embarrassed the Texans 41-7 in Week 11. This line might move the most leading up to kickoff on Monday night. 
Use BetQL's Line Movement Dashboard to stay on top of these games and the entire Week 12 slate!