NFL
NFC North Futures Preview
Aaron Rodgers and the New Look Packers Look to Take Back the North
By Shawn Burns - Jun 22, 2019, 9:00pm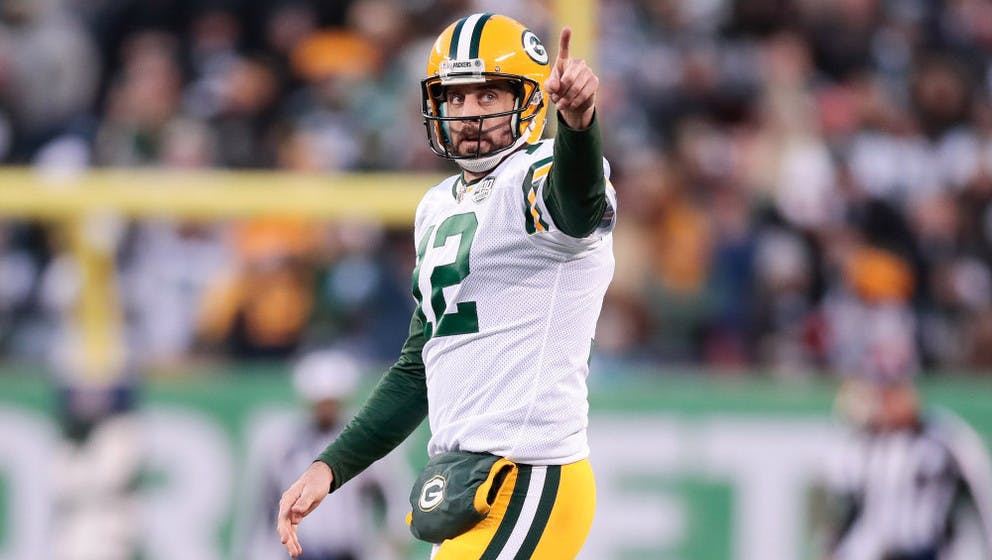 The odds to win each division have been released and I think you'll find value in a number of teams. Here, I'll be previewing the NFC North where not much separates the three teams at the top.
The Favorites
Chicago Bears (+175)
The Bears have a loaded roster and have very few weaknesses heading into this season. If you look at his full body of work, Mitchell Trubisky played well last season. He is a young quarterback who only started one year in college and has tremendous room to grow. Trubisky is dangerous when he gets out of the pocket and just needs to improve his decision making and accuracy throwing the ball to make the next step. Matt Nagy and the Bears staff will give him even more responsibility this season and he needs to be up to the challenge.
Chicago will have a great defense once again led by Khalil Mack, who is one of the best defenders at any position in the league. The defense has multiple playmakers at each level including Roquan Smith at linebacker, who in my opinion, didn't play up to his full potential last season. Smith is headed into his second season and looks poised for a breakout year. In the secondary, Eddie Jackson is one of the most underrated players in the NFC. He just flat out makes plays and has had eight interceptions and five defensive touchdowns in just two seasons. You can't finish a preview about the Bears and not mention the problematic kicking game that still looks to be a big question mark heading into the season. Chicago has brought in five kickers since the end of the season and still haven't found a reliable option. The kicking game needs to be resolved for the Bears to win the division.
Chicago should be the favorite within the division after how dominate they were last season. They finished with a 5-1 division record after falling to the Packers in week one. +175 is an appropriate price for the defending NFC North champs.
Green Bay Packers (+185)
The key to every Packers season begins and ends with the health of Aaron Rodgers. He did end up playing 16 games last season, but was injured in week one and fought through injuries the rest of the year. There may not be a more important player to his team than Rodgers. Former head coach Mike McCarthy was let go after the season and was replaced by Matt LaFleur, who is bringing a new offense to Green Bay, which is a positive for Rodgers. The offense was becoming increasingly stale under McCarthy and a change was clearly needed.
The most important development in Green Bay's off-season may be the personnel changes on defense. The Packers could have as many as five new starters this season. Za'Darius Smith signed in free agency after four seasons in Baltimore. He led the Ravens in sacks last season with 8.5. Clearly, Green Bay wanted to improve their pass rush because they also signed Preston Smith from Washington, who while a talented player, has yet to put together a complete season. Due to these decisions, they decided to release Clay Matthews, who was the all-time sack leader in franchise history. Matthews finished with only 3.5 sacks last season and his production had slipped in recent seasons. The secondary was also revamped with the additions of Adrian Amos from Chicago and first round pick Darnell Savage from Maryland. The wild card could be defensive tackle Rashan Gary from Michigan. He was wildly inconsistent in college, but has the ability to be a Pro Bowl player at some point in his career.
Green Bay made some key additions, mainly to the defense, which should help the team overall. The health of Aaron Rodgers is the key as usual. If he stays upright, they will be in the hunt for the division title and a playoff berth. +185 could be seen as a great value for team that has the most proven quarterback in the division.
Minnesota Vikings (+225)
Minnesota was one of the favorites to make the Super Bowl last season with the addition of quarterback Kirk Cousins. Things certainly didn't go as planned as the Vikings failed to make the playoffs. Cousins statistically had a great season with over 4,000 yards passing and 30 touchdowns, but struggled yet again to win games against playoff caliber teams. Throughout his time in Washington and last year with the Vikings, he has put up huge numbers but has not been able to win a playoff game. That was all supposed to change in Minnesota with a roster that was ready to compete for a Super Bowl. The Vikings have a ton of talent with Dalvin Cook, Adam Thielen, Stefon Diggs and Kyle Rudolph on offense, so it really all comes down to Cousins to get it done. The offensive line was shredded with injuries early last season and it's a position group that needs to bounce back to help improve the running game and the pass protection for Cousins.
The Vikings return a great nucleus on the defensive side of the ball and should again be one of the better units in football. Defensive end Danielle Hunter is a physical freak and has the production to back it up. He finished with 14.5 sacks last season and is an ascending player at the position. Anthony Barr and Eric Kendricks also form a talented duo at linebacker. Kendricks struggled at times last season, but he is one of the leaders of the defense. The secondary is led by Harrison Smith, who is one of the best safeties in football.  Xavier Rhodes is a shutdown corner, who when healthy, is a Pro Bowl level player. He did not play up to his potential last season and the Vikings need him to regroup this year.
I tried to find value with the Vikings at +225 odds, but I just can't trust Kirk Cousins in big game situations. Until he proves otherwise, I can't recommend that you pull the trigger on the Vikings.
Maybe Next Year
The Lions made quality additions this off-season and definitely improved their roster. They revamped the defensive line with Trey Flowers, who was a key member of the Patriots defense. They might have overpaid to get him, but pass rushers are valued and he is a player that can get to the quarterback and is also efficient against the run. Justin Coleman signed from Seattle and will play in the slot and T.J. Hockenson, who they drafted from Iowa, should help out Matthew Stafford in the passing game. Detroit has a good group of receivers with the talented Kenny Golladay, Marvin Jones and Danny Amendola, who decided to sign after a season in Miami.
I think the Lions had a great off-season including free agency and the draft, but I don't think they did enough to close the gap in a very challenging division. Matthew Stafford has weapons including a stud young back in Kerryon Johnson, who was on pace to have a remarkable rookie season before he was hampered with injuries. General Manager Bob Quinn has done a great job in turning over the roster and bringing in talented players that have a winning pedigree. The Lions are a team to watch in the future.
Best Bet
Green Bay Packers (+185)
I'm predicting Aaron Rodgers stays healthy this season and is rejuvenated by a new offense and a new coach. The new faces on defense come together under defensive coordinator Mike Pettine and the Packers edge out the Bears and Vikings for the division.