NFL
NFL News, Notes & Analysis: Week 4
Everything you need to know about the Week 4 betting slate in one spot
By Dan Karpuc - Sep 28, 2019, 5:14am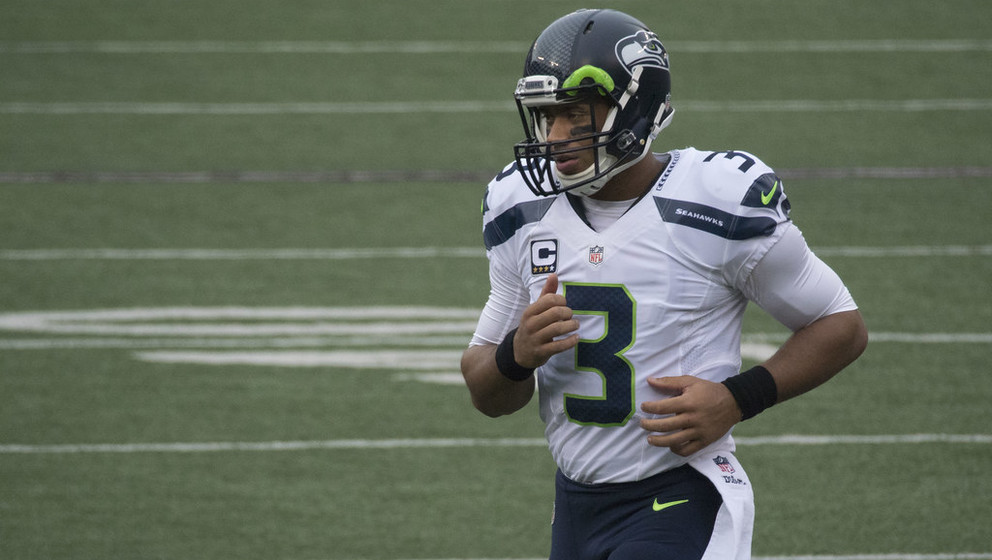 At this point in the year, we are starting to figure out the identities of teams and standout players around the league. At the completion of Week 4, a quarter of the regular season will be over for every team except the New York Jets and San Francisco 49ers, who are both on a bye. 
Access every NFL Best Bet on the Week 4 slate!
The New England Patriots, Buffalo Bills and Kansas City Chiefs are the remaining undefeated teams in the AFC. That will change this week, as the Pats and Bills square off. Meanwhile, the Dallas Cowboys, Los Angeles Rams, Detroit Lions and 49ers are the NFC's undefeated squads. The Miami Dolphins, Denver Broncos, Cincinnati Bengals, Pittsburgh Steelers, Washington Redskins, Arizona Cardinals and Jets are the only teams still hunting for an elusive first win. 
Without further ado, let's get into the Week 4 slate. 
LAC (1-2), MIA (0-3)
Sunday, 1:00pm EST
Despite their 1-2 record, optimism has swept over the Los Angeles Chargers in recent days. Star running back Melvin Gordon ended his holdout and the team is preparing to face off against the Miami Dolphins, who are off to an historically-awful start.  
It was originally noted that Gordon will not suit up in Week 4, but since Justin Jackson (calf) was ruled out of this contest, he apparently could play in a limited role. 
Another hefty workload for Austin Ekeler could be in the works while Keenan Allen (fresh off of a 13-catch, 183-yard, two-touchdown performance against the Houston Texans last week) should play a huge role in the passing game as Philip Rivers' top target.
Rivers has completed 66.4 percent of his passes for 944 yards, five touchdowns and two interceptions while Ekeler has carried the ball 38 times for 160 yards and hauled in 19 passes for another 208 yards (four total touchdowns). Allen has 29 catches for 404 yards and three scores through the three weeks.
Wide receiver Mike Williams has been ruled out of this contest, which opens the door for Travis Benjamin, who has plenty of big-play ability. 
The Dolphins have given up an NFL-worst 499.3 total yards per game, including an NFL-worst 208.0 rushing yards per contest. 
Miami has a -117 point differential through three games. To put that into context, the New York Jets (-37) are the next worst team in that regard.
Josh Rosen will make his second-consecutive start for the Dolphins, who kept the first half tight against the Dallas Cowboys before falling apart last week. He went 18-for-39 passing for just 200 yards in that contest. Wideouts Allen Hurns and Albert Wilson are both questionable, so Rosen will most likely have a depleted group to throw to once again. 
If you can find one positive Dolphins stat (other than projected draft position), please tweet me @DanielKarpuc.
X-Factor: Unlike most games with large spreads, the favored team has a lot of motivation heading into this contest since they want to get back to .500 and make a statement. Further, Ekeler wants to show head coach Anthony Lynn that he deserves a role with Gordon back in the lineup. Therefore, expect him to give a little extra effort when he receives touches. 
BetQL Trend: The Chargers have gone 8-1 against AFC opponents on the road over the past two seasons. 
WSH (0-3), NYG (1-2)
Sunday, 1:00pm EST
Although a converted chip shot field goal would have ruined Daniel Jones' stellar debut for the New York Giants, the kick missed and the rookie's performance took the media by storm this week. 
In that win over the Tampa Bay Buccaneers, Jones threw for 336 yards and two touchdowns and also added two more scores with his legs in an historic showing. Jones became the first rookie in NFL history to have 300 passing yards, two passing touchdowns, and two rushing touchdowns in a single game. 
According to Scott Barrett of Pro Football Focus, out of 1,674 recorded instances of a quarterback attempting at least 12 pressured pass attempts in a game, Jones became the first ever to record a perfect 158.3 passer rating, completing 80 percent of his passes while being pressured on 47 percent of his snaps.
The Redskins have allowed nine passing touchdowns so far, which is tied for the second-highest mark in the entire NFL. Therefore, expect Jones to be able to move the ball through the air, especially to tight end Evan Engram and now-healthy wideout Sterling Shepard.
Wayne Gallman is slated to see most of the work out of the backfield for New York.
Redskins head coach Jay Gruden is presumably on the hot seat following his team's 0-3 start and there's a lot of incentive for quarterback Case Keenum to perform well, as rookie Dwyane Haskins is waiting for his opportunity. An 0-4 start might be enough for the team to give up on Keenum and hand the keys over to the No. 15 overall pick. 
The Giants have given up 332.2 passing yards per game, the worst mark in the NFL, as well as eight touchdowns through the air, so expect Keenum to let it fly while rookie Terry McLaurin looks to continue his early-season production. He has 16 receptions for 257 yards and three touchdowns so far and has emerged as Keenum's primary target. However, he is dealing with a minor hamstring injury which could impact his play and open up downfield opportunities for someone like Paul Richardson. 
The ineffectiveness of Adrian Peterson (22 carries, 2.8 yards per rush) and the loss of Derrius Guice (knee) combined with the negative game scripts of playing from behind have led the Redskins to throw the ball 71.8 percent of the time, which clearly hasn't paid off. Look for Peterson or even third-down back Chris Thompson (12 carries for 45 yards, 16 receptions for 195 yards) to earn some carries and be more heavily featured as the team will undoubtedly look to take some of the load off of Keenum.
X-Factor: All eyes will be on Jones, and rightfully so. But, after a full week of preparation and no Barkley to support him in the run game, will Washington's defense be able to shut down New York's offense? The total suggests that the answer to that question is "no", but it will be fascinating to see how it plays out. 
BetQL Trend: The Redskins have gone 21-15 after one or more consecutive losses against the spread in Jay Gruden's tenure.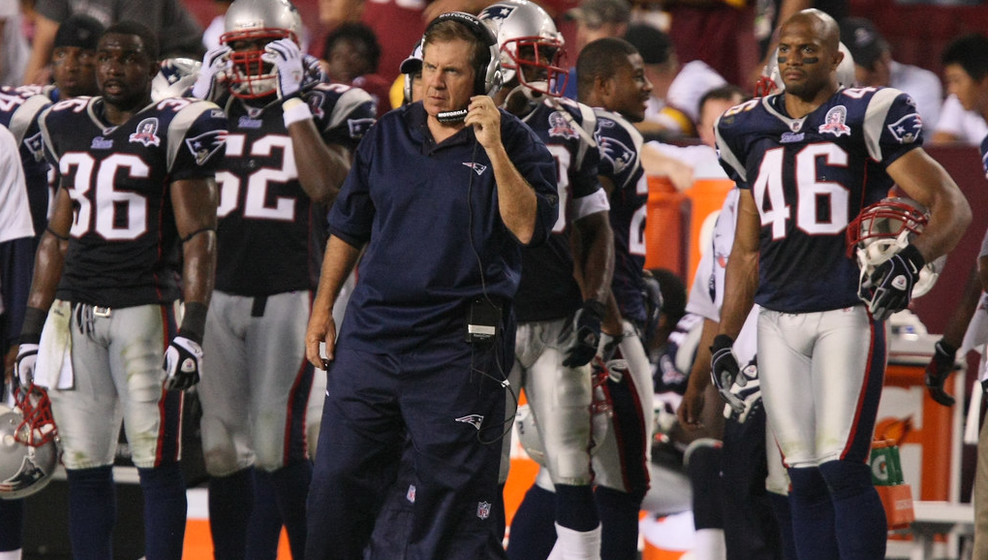 NE (3-0), BUF (3-0)
Sunday, 1:00pm EST
The New England Patriots offense has always been the focal point of their team over the years, but in 2019, their defense has been the talk of the league. They're the first defense in the Super Bowl era to not allow a passing or rushing touchdown through Week 3. 
Their opponents have punted the ball 22 times and have gone 5-for-39 on third downs. Further, New England has intercepted six passes (including two of them for touchdowns). 
But, it doesn't stop there. Tom Brady is 30-3 lifetime against the Buffalo Bills and is off to another amazing start (67.9 completion percentage, 911 yards, seven touchdowns, no interceptions, 116.5 quarterback rating). 
Since Brady became a starter in 2001, no quarterback (including Bills quarterbacks) has won more than the 15 games he's won in Buffalo. That's incredible and hilarious (if you're not a Bills fan). 
One storyline to keep an eye on is New England's running back usage. (In other news, the sky is blue.) After receiving just 24 percent of the total snaps in Week 2, Rex Burkhead was on the field for 74 percent in Week 3 while Sony Michel plummeted from 49 percent to just 22 percent. For context, Brandon Bolden, who is mostly a special-teamer, played 29 percent in Week 3. That was due in part to the absence of James White (paternity), but could also be a sign of things to come in terms of Michel's role in Week 4. 
Since Michel has averaged just 2.4 yards per carry on a team-high 45 rushes (108 yards, two touchdowns), he runs the risk of losing playing time to Burkhead, who has been fantastic, rushing 24 times for 112 yards (4.7 yard average) and a touchdown while also recording 13 catches for 110 yards. We all know that the running back position is a revolving door in New England and the team also spent a draft pick on Damien Harris, who hasn't received a carry yet. Keep an eye on the situation. 
Bills quarterback Josh Allen will undeniably have his hands full in this contest. His dynamic ability in the air and on the ground will be on full display and he will have to be at his absolute best in order to give his team a chance to win. 
Luckily, Allen found a legitimate connection with one of his receivers this season. John Brown, who signed a three-year deal with the club in the offseason, has caught 18-of-23 passes for 246 yards and a touchdown. Not only has his big-play threat been on full display, but Brown has also made an impact in short-yardage situations.
Since the Patriots defense tends to take away the opposition's best playmaker (Brown), expect Cole Beasley, Zay Jones and Isaiah McKenzie to be targeted this week. 
Bills running back Devin Singletary (hamstring) returned to practice in a limited fashion at the end of the week and is questionable. If he doesn't suit up, Frank Gore will be asked to shoulder the load against the league's best run defense (the Patriots have allowed just 36.7 yards on the ground per game).
X-Factor: New England's defense has been extremely opportunistic. If Allen tries to force balls into coverage, Buffalo has virtually no chance to win this game. Therefore, this result will likely come down to whether or not Allen and his secondary options (Beasley, Jones, McKenzie, etc) can move the sticks. So far, it seems like that might be a tall task and a tough ask. 
BetQL Trend: The Patriots have gone 35-6 SU after allowing 17 points or less in three straight games during Bill Belichick's tenure.
OAK (1-2), IND (2-1)
Sunday, 1:00pm EST
BetQL's NFL model projects the Colts to score 29 points with a B- team grade, C quarterback grade, B offense grade and B- offense grade while labeling Indy (-6.5) as a ★ ★ ★ bet. You can view a breakdown of how our model ranks every team in a similar way on our "Best Bets" Dashboard! 
Both of these teams are headed in different directions. The Indianapolis Colts are coming off two hard-fought victories (against the Tennessee Titans in Week 2 and Atlanta Falcons in Week 3) while the Oakland Raiders have generated 24 total points in back-to-back losses against the Kansas City Chiefs and Minnesota Vikings. 
T.Y. Hilton (hamstring) is doubtful to play, which means Jacoby Brissett will be throwing to a receiving corps led by Zach Pascal, Parris Campbell, Deon Cain and Chester Rogers. Jack Doyle and Eric Ebron could be in store for some heavy usage. 
Brissett shouldn't have an issue navigating his team down the field since the Raiders defense hasn't forced a single interception through three games and hasn't generated much to note on that side of the ball. 
Last week, Dalvin Cook and the Minnesota Vikings pounded this Raiders defense for 211 yards on the ground. That should make Mack smile from ear to ear.
X-Factor: In order to win this game, the Raiders need to generate pressure on Brissett, who has a 71 percent completion rate, seven touchdowns and just one interception (111.9 quarterback rating) through the first three weeks. If they can't, the combination of Mack on the ground, a smart quarterback, two dynamic pass-catching tight ends and some elusive receivers could result in a lopsided score. BetQL's NFL Model lists the Colts as 9.5-point favorites, three points higher than the consensus. 
Fun Fact: Per NFL Research on Twitter, since 2000, West Coast teams playing in the Eastern Time Zone at 1:00pm are a combined 69-120 (.325). The Raiders have the worst win percentage in those games (.216) and haven't won in Indy since Week 5 in 2001. 
TEN (1-2), ATL (1-2)
Sunday, 1:00pm EST
While the perception of the Titans is that they're a run-first team, there have been 12 teams with a higher running percentage than them this season. (The Titans have actually passed the ball 58.3 percent of the time). 
Through three games, Marcus Mariota has protected the football (no interceptions) and has thrown for 706 yards with four touchdowns. He has also recorded 90 rushing yards while Derrick Henry has dominated the backfield touches (51) over Dion Lewis (nine) and yardage (210 to 29). Henry is a rare three-down back in today's evolving NFL and will be utilized heavily in this matchup. 
Delanie Walker should be able to thrive in this contest, as Atlanta's defense funnels short passes to the middle of the field. Since the Titans do not have a reliable downfield threat and A.J. Brown (who has only caught seven of his 14 targets for 129 yards) and Corey Davis (six catches on 12 targets for 82 yards) can not be counted on, look for Walker to see double-digit targets in what could turn into a high-scoring affair. 
The Falcons defense has given up five rushing touchdowns this season, tied for the second-most allowed in the NFL. That's good news for Henry. 
Meanwhile, the Falcons have passed the ball a whopping 70.8 percent of the time, the sixth-highest rate in the NFL. Matt Ryan has been solid, completing 72.4 percent of his passes for 928 yards and eight interceptions, but has also thrown six interceptions due, in part, to the skewed volume. 
Remember the whole Julio Jones touchdown narrative from last season? That was funny. He has four already this season and has hauled in 19 catches on 30 targets for 265 yards. Meanwhile, Austin Hooper, Calvin Ridley and Mohamed Sanu have all contributed, logging 177, 175 and 148 receiving yards respectively. 
The real downfall for the Falcons offense has been Devonta Freeman (3.7 yards per carry, 129 yards). He slightly picked up his production last game, but needs to make more of an impact between the tackles moving forward. Struggles in this contest could lead to more carries for Ito Smith, who has averaged 5.7 yards per carry in his 11 attempts so far this season. Smith is the only other running back to touch the ball so far. 
The Falcons will have to replace a starter on defense. Safety Keanu Neal (knee) will miss the remainder of the season and all reports suggest the team will go with a committee approach to replace him. 
X-Factor: At 1-2, the Falcons need to get Freeman going (and a rushing identity in general). Ryan can handle the workload he's been asked to take on, but Atlanta's offense will operate with maximum efficiency if, and only if, they can establish the run. 
BetQL Trend: The Falcons have gone 1-8 against AFC teams over the past three seasons.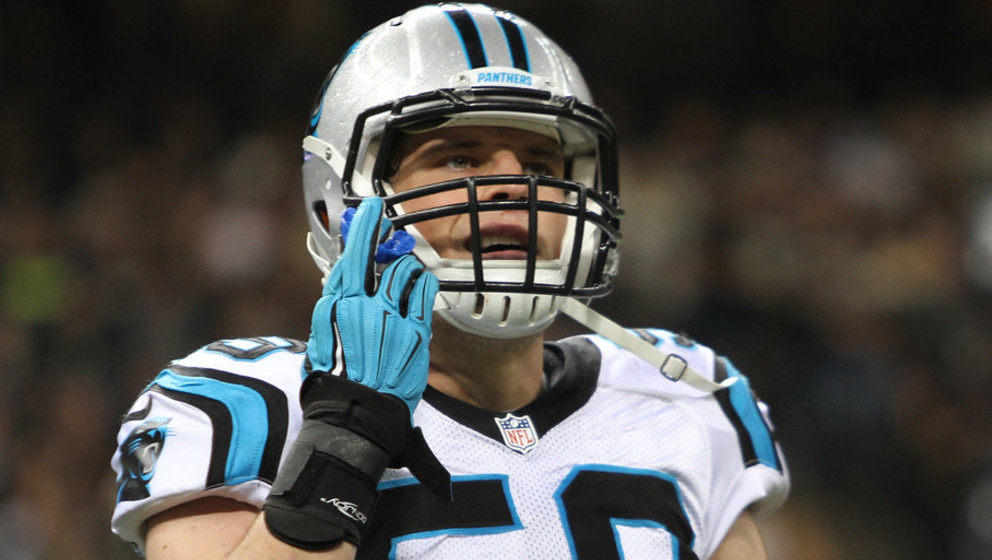 CAR (1-2), HOU (2-1)
Sunday, 1:00pm EST
Who needs Cam Newton, right? In the last 11 Carolina Panthers games dating back to last season, Kyle Allen has been the quarterback to lead the team to their only two victories (2-0 in his two starts). Newton has gone 0-9 in that span. 
Allen went 19-for-26 for 261 yards, four touchdowns and no interceptions while Christian McCaffrey added 188 all-purpose yards and a touchdown in last week's victory. Greg Olsen hauled in two touchdown passes while Curtis Samuel and D.J. Moore each had one. 
However, that was against the Arizona Cardinals, who play at the quickest pace in the league (by far) offensively, which conversely leads to more opportunities from opposing offenses. Carolina's offense undoubtedly benefited from that. So, temper your expectations.
Deshaun Watson threw for 351 yards and three touchdowns in a road win over the Los Angeles Chargers last week and spread the ball out nicely. In fact, five different players had 49-plus receiving yards: Kenny Stills (89), Jordan Akins (73), DeAndre Hopkins (67), Will Fuller (51) and Darren Fells (49). 
Note that Akins and Fells are both tight ends, which could be an indicator moving forward (they combined for eight catches and 122 yards). Usually two tight end sets feature one primary blocker and one primary receiver. However, like O'Brien's time in New England (with Rob Gronkowski and Aaron Hernandez), the Texans have two legitimate receiving options who can beat opposing linebackers in coverage due to their athleticism. Before you rage tweet me or start sending emails to QL Gaming Group trying to get me fired, let me stress: no, I am not comparing Jordan Akins and Darren Fells to Gronk and Hernandez (or their levels of production). All I'm saying is that Akins and Fells have pass-catching tendencies, are very athletic and could be used in similar formations. 
X-Factor: Second-year wideout Keke Coutee didn't receive a single target and played just 17 snaps compared to Stills' 32 last week. He performed well at the end of last season, but injuries have impacted his ability to stay on the field and produce so far in his early career. Now seemingly healthy, he is a legitimate fourth option on four-receiver sets and if this game turns into a shootout, look for him to make more of an impact.
BetQL Trend: During O'Brien's tenure, the Texans have gone 23-7 against teams with losing records. 
KC (3-0), DET (2-0-1)
Sunday, 1:00pm EST
So far this season, Patrick Mahomes has thrown for 899 yards, eight touchdowns and no interceptions IN THE FIRST HALF of his three games. You read that correctly. (He accumulated 296 yards, two touchdowns and no picks in the second half of the three Kansas City Chiefs wins). 
That lack of second half output is due to the simple fact that the Chiefs got out to large leads and all he had to do was sustain them after halftime.
For context, counting only Mahomes' first half output (six quarters), he has the same number of passing touchdowns as Baker Mayfield, Kirk Cousins and Jared Goff do in their nine full games combined (36 quarters). 
Even without Tyreek Hill, Mahomes has made a receiving corps consisting of Sammy Watkins (311 receiving yards, three touchdowns), Travis Kelce (284 yards, one touchdown), Demarcus Robinson (215 yards, three touchdowns), Mecole Hardman (158 yards, two touchdowns) click. 
Running back Damien Williams (knee) will miss another game for the Chiefs, which will lead to increased touches for LeSean McCoy, who looks rejuvenated and has most likely secured the No. 1 spot on the depth chart. He has averaged 5.4 yards per carry on 29 attempts since signing after the Bills cut him. 
Matthew Stafford has thrown for 831 yards, six touchdowns and two interceptions so far while spreading the ball around to four receivers: Marvin Jones Jr. (15 catches for 200 yards and a touchdown), Kenny Golladay (14 catches for 176 yards and two touchdowns), Danny Amendola (11 catches for 141 yards and a touchdown) and T.J. Hockenson (eight catches for 139 yards and a touchdown). Find out why Stafford is a fantastic DFS option this week (if he plays).
Note: Stafford (hip) is questionable for the game and was a late-week add to the injury report.
After releasing C.J. Anderson, the team is fully committed to running back Kerryon Johnson, who has struggled mightily this year (48 carries for 126 yards), rushing for just 2.6 yards per attempt. However, this could be the perfect bounce-back spot for Johnson. Kansas City's rush defense has allowed 6.16 yards per carry this season, by far the worst mark in the NFL. 
X-Factor: The Lions defense has 9.0 sacks this season (tied for 9th-most in NFL). In order to limit Mahomes' big-play ability, Detroit will need to get pressure on him, knock him down and get right in his grill as much as possible. If he's allowed to sit in the pocket, there's no reason to assume that he won't continue to dominate.
BetQL Trend: Under Andy Reid, the Chiefs have gone 23-7 vs. the 1H spread after gaining 6.5 or more yards per play in their previous game.
CLE (1-2), BAL (2-1)
Sunday, 1:00pm EST 
In case you've been living under a rock, Lamar Jackson appears to be the real deal. Last week, he didn't look his best and completed 22-of-43 passes for 267 yards and scampered for 46 yards and a touchdown on eight carries in a narrow 33-28 loss to the Chiefs.
It appears as though the Baltimore Ravens struck lightning in a bottle after signing Mark Ingram in the offseason. The veteran back has 257 rushing yards and five touchdowns. Gus Edwards has also seen significant snaps at the position and has taken 27 carries for 120 yards. 
Overall, the team has 650 rushing yards through three weeks, the best mark in the NFL by a wide margin. While that's a product of Jackson's rushing ability, Ingram has averaged 6.0 yards per carry and has been utterly dominant. 
Despite the presence of Odell Beckham Jr. and Jarvis Landry, Baker Mayfield has completed just 56.9 percent of his passes for 805 yards, three touchdowns and five interceptions. He has also been sacked 11 times. He was stifled by the Los Angeles Rams defense in his last game and completed 50 percent of his passes for just 195 yards, a touchdown, and an interception. 
It's clear that the outspoken Cleveland Browns QB is talking the talk, but not walking the walk at the moment and things won't come easy against a talented Ravens defense that has traditionally exceeded expectations in Baltimore. 
Outside of Beckham (288 yards receiving, 89 of which came on one play) and Landry (161 yards), the Browns haven't gotten any production through the air, which is concerning, especially since pass-catching tight end David Njoku (wrist) is out. 
Running back Nick Chubb has taken 58 carries for 233 yards, but his 4.0 yards per carry isn't exactly a selling point for the Browns against this stout front seven. 
X-Factor: I wrote about why I love the Ravens in this matchup against the Browns in my weekly column for Sporting News.  Home field advantage favors certain teams more than others, but the Ravens are certainly on the list, particularly defensively. In fact, last year, Baltimore's defense allowed 110 fewer rushing yards and accrued 11 more sacks in front of their home fans than on the road. Expect them to say hello to Mayfield quite a bit in the backfield in this contest.
BetQL Trend: The Ravens have gone 25-12 after two or more consecutive losses against the spread during John Harbaugh's tenure.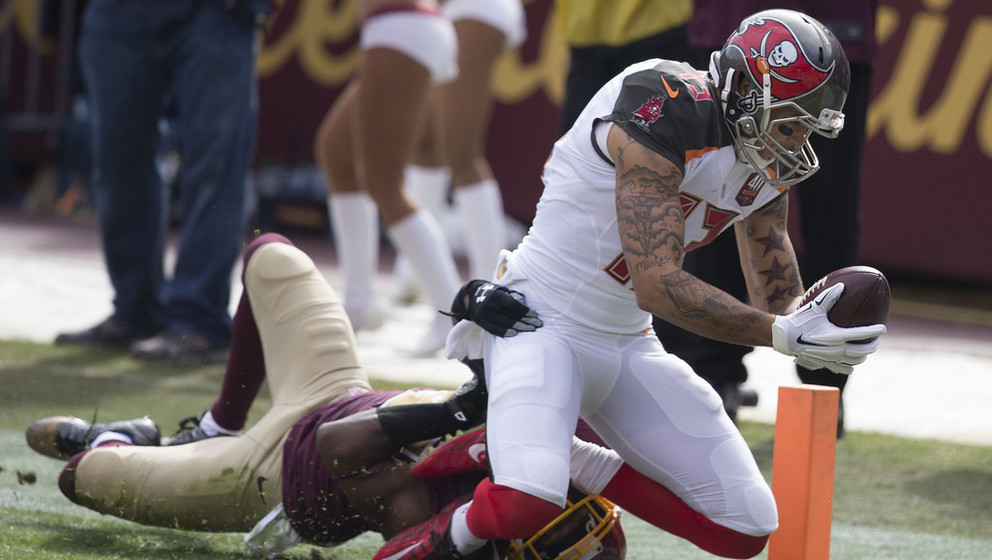 TB (1-2), LAR (3-0)
Sunday, 4:05pm EST
It took Bruce Arians one game as the Tampa Bay Buccaneers head coach to figure out the key to offensive success: establish the run and let Jameis Winston manage the game, not be a hero. The San Francisco 49ers returned two of Winston's errant passes for touchdowns in their opener, but the embattled quarterback has looked sharp since. 
In Week 2, he threw just 25 passes for 208 yards in a 20-14 victory against the Panthers. Last week, he threw for 380 yards and three touchdowns (one interception) and marched his team down the field for a chip-shot field goal attempt from kicker Matt Gay, who missed the kick in a complete shocker. 
Nonetheless, Tampa is heading into this game with optimism. Not only is Winston in a groove (and taking care of the football), but receiver Mike Evans is coming off of a monster season breakout in which he had eight receptions for 190 yards and three touchdowns. They'll need to be clicking on all cylinders to keep up with the Rams offense in this one. 
It's worth noting that after Peyton Barber received the bulk of the carries in Week 2, he split carries with Ronald Jones II in Week 3. In fact, Jones vastly out-performed Barber, rushing for 80 yards in 14 carries as opposed to the veteran's 48 yards on 13 carries. Expect the Bucs to depend on Jones' explosiveness in this contest, and it wouldn't be a surprise to see him see the bulk of the work.
It's also worth mentioning that the Bucs defense seems to be much improved over last year. For a period of time, Tampa's pass defense was the worst in the history of the NFL last year (in terms of yardage allowed per game). This year, they've allowed 239.3 passing yards per contest, which is in the top half of the league. 
Bucs linebacker Shaquil Barrett currently leads the NFL with 8.0 sacks and has two more than the next-best pass rusher (Myles Garrett). 
The Rams surprisingly struggled to put up points against the Browns last time out (20-13 win), but we learned a couple important things in the process. First, it looks like Todd Gurley is back to being the No. 1 guy in the backfield. After splitting carries with Malcolm Brown in the first two games, Gurley received the bulk of the carries (14 compared to Brown's three) and gained the bulk of the yardage (41 compared to Brown's seven). It will be interesting to see if Sean McVay elects to give Brown more carries due to Gurley's ineffectiveness in Week 3.
Further, Cooper Kupp is back to full strength and could be the team's most important offensive weapon moving forward. He snagged 11 catches for 101 yards and lined up all over the field, most notably in the slot, where he's become an elite receiver. 
The Rams have not trailed at any point during their three victories.
X-Factor: As with every Buccaneers game, their chances will come down to Winston's ability to protect the ball. Luckily, he has a trio of talented weapons to target: Evans, O.J. Howard and Chris Godwin (hip-questionable). If he can stay out of trouble, Tampa will most likely be able to hang in this contest. If not, it could get really ugly.
BetQL Trend: Over the last three years, the Rams have gone 17-4 at home.
SEA (2-1), ARI (0-2-1)
Sunday, 4:05pm EST 
Seattle Seahawks quarterback Russell Wilson is off to a fantastic start (71.4 completion percentage, 901 passing yards, seven touchdowns, no interceptions, two rushing touchdowns). That production should continue this week, since the Arizona Cardinals have allowed nine passing touchdowns so far (tied for the second-highest mark in the entire NFL). Arizona's defense hasn't forced a single interception through three games, either.
Tyler Lockett has taken over for Doug Baldwin (retirement) and has been ultra-efficient, catching 22-of-28 targets for 277 yards and two touchdowns. Rookie D.K. Metcalf has been a big-play threat (217 receiving yards, 24.1 yards per catch, touchdown). 
The Cardinals have allowed an insane 30.27 DraftKings points a game to tight ends so far (Mark Andrews 28.2, Hockenson 28.1, Olsen 25.5), over ten more points a game to the position than the next most generous defense. 
Chris Carson has received the bulk of the carries (45) through three weeks, but has only mustered 158 rushing yards (3.5 per carry). Fellow running back Rashaad Penny (hamstring) returned to practice on Friday and could eat into Carson's workload. 
The Cardinals run a play every 23.32 seconds (quickest in the NFL). They've also passed the ball 73.2 percent of the time, also the highest rate in the league. As a result, their average time of possession (28.14) pales in comparison to that of their opponents (35:05). 
For those of us who have a passion for looking at statistics all day (raises hand), Kliff Kingsbury's Air Raid offense is going to result in some wild cumulative numbers by the end of the season. 
Rookie quarterback Kyler Murray has thrown for 830 yards, four touchdowns and three interceptions, but has taken an alarming 16 sacks. That's not sustainable, especially for someone of his stature. 
Running back David Johnson has dominated the snaps at running back and has logged 36 carries for 133 yards and a touchdown while posting 13 receptions for 83 yards and two more touchdowns. Arizona will need to find more ways to get him involved moving forward. 
Christian Kirk (20 catches for 205 yards) and Larry Fitzgerald (18 catches, 253 yards, two touchdowns) have been Murray's favorite targets and could continue to put up stellar numbers as the season rolls along, including this week. 
X-Factor: The Seahawks have surrendered only 67.7 rushing yards per game (4th-best in the NFL). If Johnson struggles to get going early, expect Murray to be slinging the pigskin more than intended. That would give the Seahawks defense more of an opportunity to create turnovers due to the predictability of the offense. Establishing the run by feeding the ball to Johnson would be an unexpected script to start the game, but could pay off since it'd set up RPO or play-action opportunities downfield. 
BetQL Trend: The Seahawks have gone 20-2 SU off an upset loss as a favorite during Pete Carroll's tenure.
MIN (2-1), CHI (2-1)
Sunday, 4:25pm EST
Evan Silva and Adam Levitan aren't the only proponents of establishing the run. The Minnesota Vikings have ran the ball 61.31 percent of the time this year and is just one of two teams (49ers) to run the ball 51 percent or more of the time. 
Dalvin Cook has been the NFL's top running back this year (57 carries for 375 rushing yards and four touchdowns, nine receptions for 79 yards). He's averaging 6.6 yards per carry and is supported by rookie Alexander Mattison, who has been impressive as well (25 carries for 132 yards and a touchdown). 
The focus on the running game has led to an overt (fantasy football) betrayal of both Adam Thielen and Stefon Diggs. Thielen has caught 11 passes on 16 targets for 173 yards while Diggs has just six receptions on 12 targets for 101 yards. They've combined for three touchdowns in three games, but have not been asked to do much. 
Keep an eye on both, especially Diggs, who could be moved due to his contract situation (a big pay day could be coming for him). 
Kirk Cousins has a 58.7 percent completion rate, has only thrown for 502 yards and has three touchdowns and two interceptions on the season. It doesn't help that he will face the remarkable defense of the Chicago Bears this week. Interestingly, Cousins has had the most time to throw (3.06 seconds) per pass attempt this season, but that could also be due to the small sample size.
The Bears are coming off a dominant 31-15 victory over the Redskins, which is relevant since they had one less day to prepare and rest ahead of this matchup. In that victory, they forced Keenum into five turnovers with their uncanny ability to get to the quarterback. 
Khalil Mack was simply unblockable. In fact, he recorded the second-fastest sack of the season (2.37 seconds) in Week 3. 
Mitchell Trubusky had a solid outing against the Redskins, but the two other quarterbacks that have faced Washington have also enjoyed success. The Bears quarterback hasn't been asked to throw the ball downfield (7.1 average intended air yards) and outside of Taylor Gabriel's outlier of a three-touchdown performance last week, Chicago's passing offense has been largely ineffective. 
Gabriel (concussion) will miss this game and will have to wait until at least next week for a repeat attempt.
David Montgomery has been dominating the carries at running back (37 carries for 147 yards, touchdown.) No other Bears back has double-digit carries. But, Tarik Cohen has caught the second-most passes on the team (12) for 82 yards and is a reliable check-down option for Trubisky. If Minnesota's front seven can get pressure on Trubisky, look for Cohen to be relied on. If he sees open space, he always has home run potential.  
X-Factor: Since Minnesota's 8.06 sack percentage ranks seventh in the NFL (just behind Chicago's 8.21 mark) and since both teams clearly have trust issues with their quarterbacks, this might turn into a ground-and-pound style of a contest. Find out if BetQL's NFL Model agrees that this will be a low-scoring affair.
BetQL Trend: Ball control matters against Minnesota. Under Mike Zimmer, the Vikings have gone 2-13 against teams who average committing one or fewer turnovers per game.
JAX (1-2), DEN (0-3)
Sunday, 4:25pm EST
Leading up to this game, all eyes are on Jacksonville Jaguars cornerback Jalen Ramsey, who played in Week 3 after demanding a trade from the team. He has been away from the team all week for various reasons and might not suit up. 
Without him on the field, the Jags will have a hard time notching their first interception of the season. 
Since taking over for Nick Foles (collarbone), Gardner Minshew II has turned into a bit of a legend. Whether it's been rocking jorts on national television or sporting a high-quality 'stache, Minshew is a delight off the field, but on it, he's also performed well. The former Washington State star has completed 73.9 percent of his passes for 692 yards, five touchdowns and one interception. 
Wideouts DJ Chark Jr. (15 receptions, 277 yards, three touchdowns) and Chris Conley (12 receptions, 200 yards, touchdown) have emerged as the two go-to receivers while DeDe Westbrook has struggled, catching just 11 of 20 targets for 79 yards and a touchdown. He entered the season as a heavily-touted fantasy option, but has largely disappointed so far.
Leonard Fournette (43 carries for 179 rushing yards, 14 receptions for 94 receiving yards) has gotten a lot of touches, but hasn't yet found the endzone. That could change this week, as the Broncos defense has given up five rushing touchdowns this season, tied for the second-most allowed in the NFL.
Despite the presence of head coach Vic Fangio and edge rushers Von Miller and Bradley Chubb, the Broncos defense hasn't forced a single interception and hasn't recorded a sack through three games. That almost doesn't seem possible, but it's a fact and most likely the reason why the team is 0-3. 
While Courtland Sutton (247 receiving yards) and Emmanuel Sanders (194 receiving yards) have been Joe Flacco's go-to receivers, Denver's offense has been concentrated to its running back tandem. 
Royce Freeman (36 rushes for 173 yards, 10 receptions for 63 yards) and Phillip Lindsay (45 rushes for 160 yards, 12 receptions for 102 yards) have accumulated the majority of Denver's yardage. But, Lindsay is the only one of the two to find pay dirt (two touchdowns). Expect more of the same this week in what could be a gritty battle. 
X-Factor: How is it possible that Fangio, who designed last year's Bears defensive schemes, could possibly not get things rolling in Denver with Miller and Chubb at his disposal? It might be one of the early season's most shocking stats. If the Broncos can develop a legitimate pass rush against the rookie quarterback, it will certainly bode well for their chances in this contest. If not, we will still be scratching our heads in disbelief.
BetQL Trend: Under Doug Marrone, the Jaguars have gone 1-15 SU off an upset win. 
DAL (3-0), NO (2-1)
Sunday, 8:25pm EST
Unfortunately, we won't be treated by watching Drew Brees (finger) on Sunday Night Football, but Teddy Bridgewater was able to get the job done on the road against the Seahawks last week (19-for-27, 177 yards, two touchdowns). 
He turned to Alvin Kamara, who had two touchdowns and carried the ball 16 times for 69 yards and caught nine passes for 92 more yards. Michael Thomas (five catches for 54 yards and a touchdown) was quieter than usual, but the drop off from Brees was expected. 
The Cowboys defense hasn't forced a single interception through three games, so the chances that Bridgewater, Kamara and Thomas enjoy another concentrated output seems logical in the range of outcomes. Judging by Dallas' offense so far, the Saints will have to put up plenty of points to keep up. 
The Saints defense has given up five rushing touchdowns this season, tied for the second-most allowed in the NFL. That's good news for Ezekiel Elliott, who has carried the ball 55 times for 289 yards and two touchdowns. Interestingly, Zeke only has five catches for 33 yards in three games, but that could be due to the positive game script that the Cowboys have played in.
Quarterback Dak Prescott is playing on a whole different level under offensive coordinator Kellen Moore's system and he's compiled 920 passing yards, 88 rushing yards and a 10 total touchdowns (two interceptions) through Week 3. 
Michael Gallup (13 catches for 226 yards) has also emerged as a legitimate option for Prescott, but will miss his second-straight game with a knee injury. That could mean more looks for Randall Cobb. 
X-Factor: If Dallas' defense can key in on Kamara and limit his production, the Saints offense could sputter. If you recall, Cowboys linebacker Jaylon Smith delivered a vicious illegal hit to Kamara's head last season (and then got fined for it). It's clear that Dallas will make defending Kamara a primary part of their game plan this week and should assign at least one defender to him at all times. If it's Smith, expect some words (and shoves) to be exchanged.
BetQL Trend: During Sean Payton's tenure, the Saints have gone 40-13 against teams that average 24-plus points per game. 
Note: All statistics used above were found on these publicly-accessible websites (not behind a paywall of any kind): Pro-Football-Reference.com, NFL.com, NextGenStats.NFL.com, FootballGuys.com.