NFL
BetQL's NFL News, Notes & Analysis: Week 3
Everything you need to know about the Week 3 betting slate in one spot
By Dan Karpuc - Sep 21, 2019, 6:50pm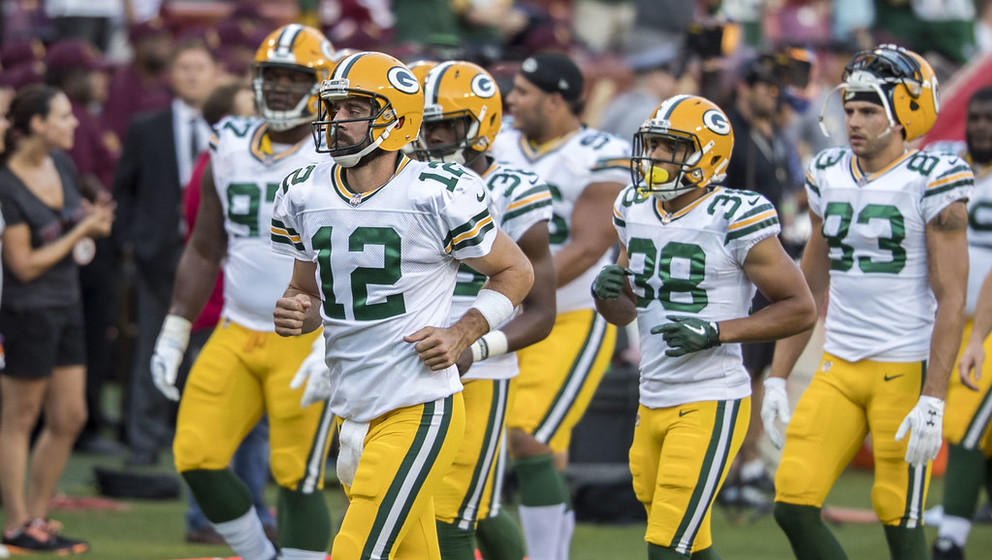 Welcome to the first edition of BetQL's NFL News, Notes & Analysis column. Here, I will go in-depth on each and every game on the Sunday slate to get you informed, excited and (most importantly) ready to place your bets. 
Weeks 1 and 2 of the NFL season certainly didn't disappoint. The New England Patriots, Kansas City Chiefs and Los Angeles Rams are off to 2-0 starts and have continued where they left off last season. Some surprising squads are also perfect, like Lamar Jackson's Baltimore Ravens, Josh Allen's Buffalo Bills and Jimmy Garoppolo's San Francisco 49ers. Aaron Rodgers has surprisingly taken the backseat while the Green Bay Packers defense has led their franchise to two wins as well. 
Beyond those upper-echelon organizations is a cluster of 1-1 teams. In fact, 11 different teams are 1-1, which is a true testament to the parity that the NFL features. The Cincinnati Bengals, Pittsburgh Steelers, Denver Broncos, New York Jets, Carolina Panthers, Washington Redskins and Arizona Cardinals all haven't won a game, but none of them compare to the abomination that the Miami Dolphins have been. Through two weeks, they have a -92 point differential. 
Fun fact: only five teams finished all of last season with a worse point differential than that. Three of them were in the AFC East (thanks a lot, Patriots). Miami is tanking in an overt, dangerous and unprecedented fashion. 
Access every NFL Best Bet on the Week 3 slate!
Further, some of the game's most prolific quarterbacks suffered injuries in Week 2. Ben Roethlisberger (elbow) is out for the season. Drew Brees (finger) is most likely going to miss a couple months. Cam Newton (foot) has an uncertain future. A number of other high-profile stars will be watching from the sidelines this week as well, which we will get into below. 
Oh, and the Patriots released Antonio Brown after some serious off-field allegations were brought against him. 
In case you needed a refresher as to why this league dominates the sports landscape year round, the buzz surrounding these last few days should be a reminder. 
Without further ado, let's get into the news, notes and analysis for Week 3. 
Sunday, 1:00pm EST
Injuries
Falcons: P Matt Bosher (groin-OUT), DT Ra'Shede Hageman (undisclosed, IR)
Colts: RB Jonathan Williams (ribs-QUES), T.Y. Hilton (quad-QUES), RB Marlon Mack (calf-QUES), LB Darius Leonard (concussion-OUT), DE Jabaal Sheard (knee-OUT)
Storylines
Through two weeks, we don't really know who either of these teams are. Matt Ryan has thrown for 624 and five touchdowns through the Atlanta Falcons' first two games, but has thrown a whopping five interceptions as well, which isn't characteristic of his play historically. On the plus side, the Julio Jones touchdown drought narrative is most likely over (he has three already), but Atlanta's running game has been non-existent. Devonta Freeman (19 attempts, 41 carries) hasn't gotten anything going on the ground and the Falcons have been extremely pass-heavy (89 pass attempts, 34 rush attempts). That's been a product of game script, but also the overall design of the offense. 
Meanwhile, star linebacker Darius Leonard will miss this game for the Indianapolis Colts. As the anchor of Indianapolis' defense, Leonard leads the team with 18 tackles and will be sorely missed in this contest. Through the first two weeks, Jacoby Brissett has been remarkably efficient, completing 69.1 percent of his passes for 336 yards, five touchdowns and an interception. Marlon Mack has taken over lead-back duties for the Colts and has thrived (45 carries, 225 rushing yards, TD). Since Atlanta's defense funnels passes towards the middle of the field, expect Jack Doyle and Eric Ebron to be heavily utilized, especially since T.Y. Hilton is questionable as of the time of this writing and will be less than 100 percent if he does indeed suit up. 
X-Factor
In order to take the stress off of Ryan's arm, expect the Falcons to lean on Freeman early and often not only to get him back on track, but to create the necessary aspect of unpredictability that every NFL offense needs to be successful. 
Freeman is one of the week's top options on DraftKings. Read more about why that's the case in our DFS Value article!
Sunday, 1:00pm EST
Injuries
Dolphins: LB Trent Harris (foot-QUES), S Bobby McCain (shoulder-QUES), DE Charles Harris (QUES), S Reshad Jones (calf-OUT), WR Albert Wilson (hip/calf-OUT)
Cowboys: DT Antwaun Woods (knee-OUT), LB Luke Gifford (ankle-OUT), DE Tyrone Crawford (hip-OUT), WR Tavon Austin (concussion-OUT), Michael Gallup (OUT), S Xavier Woods (ankle-OUT)
Storylines
As mentioned above, only five teams finished worse than the Dolphins (-92) in point differential last season (including Miami). This week, the Dolphins traded away versatile defensive back Minkah Fitzpatrick and named Josh Rosen the starting quarterback over Ryan Fitzpatrick. Miami ranks near or at the bottom of every single defensive metric and has also scored a grand total of 10 points through their first two tries. Due to all of the turnover and the lack of talent all over the field, Miami is putting its players in harm's way. One missed coverage or mental mistake can result in a serious injury, but it's clear that Miami's front office has put tanking over all else. 
Meanwhile, the Dallas Cowboys are trending in the opposite direction. Averaging an NFL-high 7.6 yards per play and league-best third-down percentage (62), Dak Prescott, Ezekiel Elliott, Amari Cooper and company should have no issues dominating the turnstile that is the Dolphins defense. The Cowboys opened as 15.5-point favorites, but that line has already moved to 22.5 as of Saturday morning. Since Miami traded away a major piece of their defense (Fitzpatrick), expect the Cowboys to come out with a dominant home victory. Offensive coordinator Kellen Moore's offense has allowed Prescott to thrive and that should continue this week.
Read more about why that is and look forward to Dallas' matchup against Miami.  
X-Factor
Since signing his mega-extension, Elliott has had two impressive performances, but has taken the backseat to Prescott and the passing offense. With a large lead projected for Dallas in this one, expect Elliott to be fed the pigskin in order to keep the clock ticking. He legitimately has 200-plus yard rushing potential this week, as no other team in the NFL has given up close to the 194.5 yards per contest that Miami has. Behind one of the best offensive lines in football, Zeke should run wild. 
BetQL's NFL Model has gone 19-5 on Dallas and Miami games this season. Find out this week's best bet!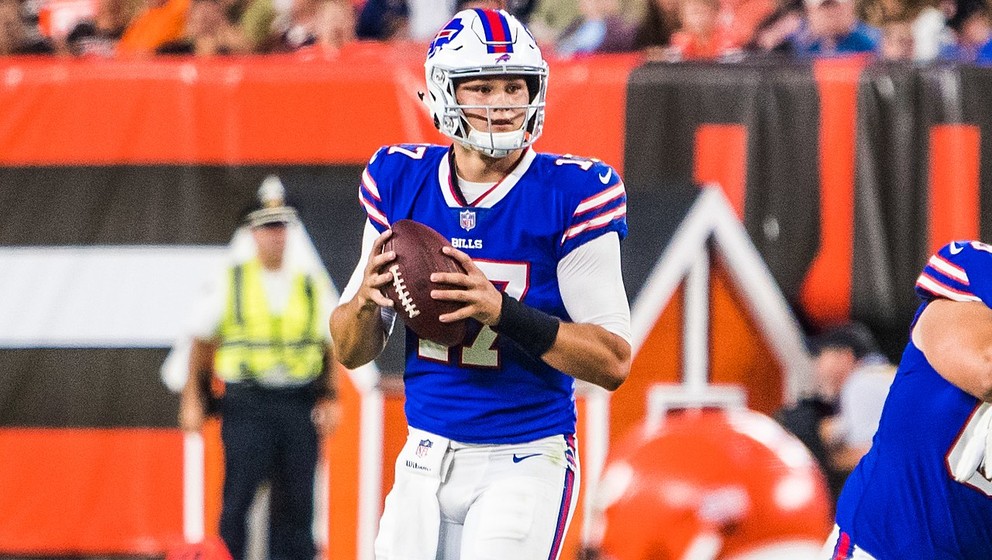 Sunday, 1:00pm EST
Injuries
Bengals: OT Cordy Glenn (concussion-OUT), OT Andre Smith (groin-QUES), DE Carl Lawson (hamstring-DOUBT), DE Kerry Wynn (concussion-OUT), CB B.W. Webb (forearm-OUT), G Michael Jordan (knee-QUES), DT Ryan Glasgow (thigh-OUT), WR A.J. Green (ankle-OUT)
Bills: LB Corey Thompson (ankle-QUES), CB Taron Johnson (hamstring-OUT), RB Devin Singletary (hamstring-OUT), TE Tyler Kroft (foot-OUT)
Storylines
Don't overreact, but the Buffalo Bills are 2-0. Further, they pulled off two road wins to begin the year, which is a positive sign of things to come. Quarterback Josh Allen hasn't exactly lit it up through the air, passing for 507 yards, two touchdowns and two interceptions thus far, but has done damage with his legs, accounting for a rushing score in both victories. Heading into this week against the winless Cincinnati Bengals, Buffalo has a major concern. Rookie running back Devin Singletary (hamstring) will miss this game. He rushed 10 times for 127 yards and a touchdown in his first two outings and was an important change-of-pace option to senior citizen Frank Gore, who has carried the ball 30 times for 88 yards and a touchdown. Look for the Bills to feed Gore and to also rely on Allen's legs a bit more in this contest to make up for Singletary's absence. Wideout John Brown has been a legitimate No. 1 option for Allen, hauling in 14 passes on 18 targets for 195 yards and a touchdown. 
Not only do the Bengals miss the presence of A.J. Green (ankle), but tackle Cordy Glenn (concussion) will miss this contest while tackle Andre Smith (groin) is questionable. Head coach Zach Taylor's new offense has allowed Andy Dalton (729 yards, four touchdowns, one interception) to shine, while receivers John Ross (11 receptions on 20 targets, 270 yards, three touchdowns) and Tyler Boyd (18 receptions on 22 targets, 182 yards) have received the brunt of the work, but it has come at a cost to Joe Mixon (17 carries for 27 yards) and Giovani Bernard (13 carries for 27 yards). This non-existent rushing attack has been a product of the game script, since Cincinnati has played from behind in both contests, but could clearly be an issue against a solid Buffalo defense, especially if both tackles sit. 
X-Factor
We haven't seen a ceiling game from Josh Allen yet this season, but it could be coming this week. The Bengals have allowed 165.5 rushing yards per game this year (the third-most in the NFL). Allen logged 17 carries so far and no other running back except Gore and Singletary have received a carry. The Bills have shown a knack for calling designed runs for Allen, so expect to see quite a few in this contest. 
Sunday, 1:00pm EST
Injuries
Lions: S C.J. Moore (heel-QUES), OT Taylor Decker (back-QUES), CB Rashaan Melvin (knee-QUES), DE Da'Shawn Hand (elbow-QUES), LB Jarrad Davis (ankle-QUES)
Eagles: LB Kamu Grugier-Hill (knee-DOUBT), TE Dallas Goedert (calf-QUES), QB Nate Sudfeld (wrist-QUES), RB Corey Clement (shoulder-OUT), WR Alshon Jeffery (calf-QUES), WR DeSean Jackson (abdomen-OUT), OT Jordan Mailata (OUT), DT Tim Jernigan (foot-OUT)
Storylines
Although the Detroit Lions have made it clear that they want to establish the run, it hasn't exactly worked to plan. Averaging just 3.5 yards per carry as a team (60 carries for 210 yards), Detroit hasn't found the end zone on the ground and cut C.J. Anderson this week. However, Matthew Stafford has been solid (630 passing yards, five touchdowns, two interceptions), and has spread out the targets. In fact, Kenny Golladay, T.J. Hockenson, Danny Amendola and Marvin Jones Jr. all have double-digit targets, 99-plus receiving yards and have accounted for four of the team's five receiving scores. 
Carson Wentz and the Philadelphia Eagles passing attack will have a challenge on their hands from an availability standpoint this week. Key playmaker DeSean Jackson (abdomen) will miss this game while Alshon Jeffrey (calf) is questionable. Expect a heavy dose of Nelson Agholor (11 catches for 107 yards and a touchdown last week) and Zach Ertz (23 targets through two games) in this one. A major concern for Philadelphia's offense has been the inefficiency of its running backs. As a whole, they've carried the ball 52 times for 172 yards (3.3 yards per carry) and both of Philly's rushing touchdowns have come from non-backs Wentz and Jeffrey. The sample size is small, but that's something to keep an eye on this week against Snacks Harrison, who is universally regarded as one of the best interior run stoppers. 
Get an in-depth breakdown of Philadelphia's injuries in NFL injury expert Will Carroll's weekly column here on BetQL. 
X-Factor
With Jackson and potentially Jeffrey siting out, expect Philadelphia's passing offense to heavily run through Ertz. If Wentz is able to get him the ball throughout the contest, it will allow Philadelphia to feature a balanced offense, which is how they found success in the past. 
Sunday, 1:00pm EST 
Injuries
Ravens: CB Jimmy Smith (knee-OUT), S Brynden Trawick (elbow-OUT), FB Patrick Richard (back-QUES), Mark Andrews (foot-QUES)
Chiefs: RB LeSean McCoy (ankle-QUES), OT Eric Fisher (core-OUT), RB Damien Williams (knee-OUT), Tyreek Hill (collarbone-OUT)
Storylines
All eyes will be on this Week 3 matchup. While Baltimore Ravens quarterback Lamar Jackson has predictably made an impact on the ground (126 yards on 6.6 yards per carry), his development as a passer has been noticeable (71.9 completion percentage, 596 yards, seven touchdowns, no interceptions). Rookie wideout Marquise Brown has been a revelation and instantly became Jackson's favorite target, hauling in 12 passes on 18 targets for 233 yards and two touchdowns while tight end Mark Andrews (16 receptions on 17 targets, 220 yards, two touchdowns) has also been ultra-efficient. However, it might be time to slightly pump the brakes. The Ravens' victories have come against the Dolphins (who are called an NFL team only by a technicality) in Week 1 and Cardinals (who play at the fastest pace in the league by a wide margin). Those cake matchups have allowed Jackson and the Ravens offense to click on all cylinders, as their 541.5 total yards per game lead the NFL. 
Although the Kansas City Chiefs defense isn't regarded as one of the best units in the league, they allowed just 10 points to the Oakland Raiders last week and will be playing in the friendly confines of Arrowhead Stadium. While the losses of starting running back Damien Williams, tackle Eric Fisher (core) and continued absence of Tyreek Hill (collarbone), Patrick Mahomes and the dynamic Chiefs offense could see some added challenges, especially against Baltimore's above-average defense, but Andy Reid's system has proven to work in essentially any situation. For God's sake, Mecole Hardman and Demarcus Robinson stepped up last week. It's a next-man-up mentality in KC, and this week should be another example of that. 
X-Factor
All eyes will be on Jackson, and for good reason. He's been the talk of the NFL throughout the first couple of weeks and this will be his first major test. Knowing that a road victory over the reigning MVP could cement his place among this year's MVP contenders, will Jackson look like last year's version of himself or this year's? 
BetQL's NFL Model has gone 16-7 on Baltimore and Kansas City games this season. Find out this week's best bet! 
Sunday, 1:00pm EST
Injuries
Broncos: CB Bryce Callahan (foot-QUES), LB Todd Davis (calf-QUES), LB Joe Jones (triceps-OUT), FB Andy Janovich (pectoral-OUT), QB Drew Lock (thumb-IR), OT Ja'Wuan James (OUT)
Packers: G Lane Taylor (biceps-OUT), DT Montravius Adams (shoulder-DOUBT), LB Kyler Fackrell (shoulder-QUES), LB Oren Burks (pectoral-OUT), WR Darrius Shepherd (hamstring-QUES), WR Jake Kumerow (shoulder-QUES), TE Jimmy Graham (groin-QUES), S Raven Greene (ankle, IR)
Storylines
While Joe Flacco has continued his impressive streak of running vanilla offenses while on his new team, the major storyline surrounding the Denver Broncos has been their inability to make a statement on defense. After all, they hired Vic Fangio as their head coach in the offseason after he designed and implemented the elite system that the Chicago Bears stifled opponents under last year. With Von Miller and Bradley Chubb at his disposal in Denver as well as a talented defense (on paper), Fangio has been unable to design a single sack for his team through two games. Further, Phillip Lindsay has been outplayed by Royce Freeman in the Broncos backfield, which is something to watch heading into this game. Expect Freeman to see more work between the tackles moving forward while Lindsay sees more looks in the passing game, where he would presumably benefit from the open space. 
After Aaron Jones rushed 23 times for 116 yards and a touchdown in last week's victory over the Minnesota Vikings, the Green Bay Packers coaching staff made it a point to note that Jamaal Williams will see more time in the backfield this week. That might simply be coach speak, but it's been clear that the Packers are a run-first, defensive-oriented team under new head coach Matt LaFleur. Whether or not that mindset is a waste with arguably the best quarterback in the league (Aaron Rodgers) under center, is a different debate, but Green Bay's defense has been impressive so far, allowing just three points to the Bears in Week 1 and then 16 to the Vikings in Week 2. 
Read a full preview of the Broncos vs. Packers game.   
X-Factor
If Miller and Chubb go another week without recording a sack or getting consistent pressure on opposing quarterbacks, it will end up being a major storyline. Not to put him on the hot seat already, but there's a solid chance that Fangio could find himself there sooner rather than later. Remember: John Elway and the front office decided to trust the aging Fangio and invested in a gritty, defensive-first style when the entire landscape of the NFL is trending in a young, new-age, offensive-first approach.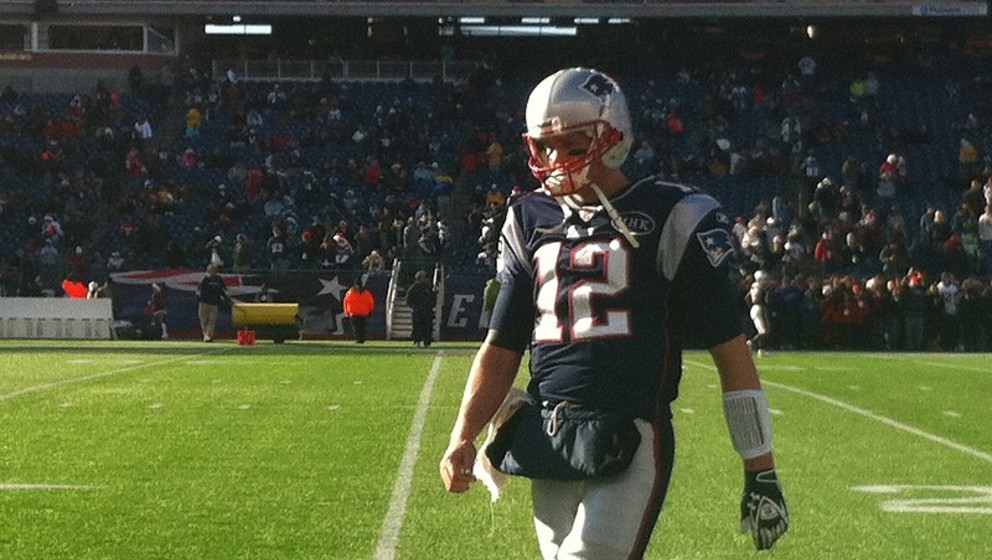 Sunday, 1:00pm EST
Injuries
Jets: WR Joshua Bellamy (shoulder-QUES), RB Trenton Cannon (ankle/hamstring-QUES), DT Steve McLendon (hip-QUES), DT Quinnen Williams (ankle-DOUBT), LB Jordan Jenkins (calf-OUT), LB C.J. Mosley (groin-DOUBT), G Kelechi Osemele (QUES), WR Demaryius Thomas (hamstring/knee-DOUBT), RB Ty Montgomery (personal-QUES), CB Brian Poole (QUES), QB Sam Darnold (mono-OUT), G Brian Winters (QUES), OT Kelvin Beachum (QUES), S Rontez Miles (QUES), QB Trevor Siemian (ankle-IR)
Patriots: TE Matt LaCosse (ankle-QUES), OT Marcus Cannon (shoulder-QUES), TE Ryan Izzo (calf-QUES), LB Shilique Calhoun (QUES), FB James Develin (neck-OUT), OT Isaiah Wynn (toe, IR)
Storylines
After Antonio Brown showed glimpses of why some regard him as the league's top receiver in last week's drubbing of the Dolphins, the team released him after new off-field allegations arose. Further, fullback James Develin (back) is out, right tackle Marcus Cannon (shoulder) is questionable, tackle Isaiah Wynn (toe) was placed on the IR, the team is starting Marshall Newhouse (who was signed less than two weeks ago) at the all-important left tackle spot and tight ends Matt LaCosse (ankle) and Ryan Izzo (calf) are both questionable. Even though the Jets defense doesn't pose a huge threat, especially considering their own injuries, New England's injuries could pave the way to a ton of three-and-four receiver sets. Therefore, Julian Edelman, Josh Gordon and Phillip Dorsett will likely see a concentrated flow of targets, while James White should also see an uptick out of the backfield. Further, Tom Brady's protection could be compromised in some way, as could the running lanes for back Sony Michel.
Luke Falk has been a headline-maker in New York, but for all the wrong reasons (his name sounds like an expression that Jets fans want to make at the moment). In a hilarious move, the Jets signed David Fales to be Falk's backup this week while Sam Darnold (mono) continues to recover. Falk has a strong shot to fail in this showdown, as New England's defense has allowed three total points and 246.0 total yards per game (4.0 yards per play), all of which lead the NFL. Further, they've picked off five passes and have recorded eight sacks as a unit. This should be a long day for the Jets on both sides of the ball.
BetQL's NFL Model lists one team as a ★★★★★ bet in this matchup. Find out who!
X-Factor
If there was a time for a vintage Brady-Edelman game, it's this week. With AB gone and Edelman coasting through the first couple of weeks relatively unnoticed, look for the duo to make a splash in this contest, especially if one or both tight ends sit.  
Sunday, 1:00pm EST
Injuries
Raiders: OT Trent Brown (knee-QUES), DT Corey Liuget (knee-QUES), LB Vontaze Burfict (shoulder/knee-QUES), S Lamarcus Joyner (groin-QUES), WR Dwayne Harris (ankle-OUT), OT Denzelle Good (QUES), DT P.J. Hall (QUES), G Gabe Jackson (OUT)
Vikings: G Pat Elflein (knee-QUES), CB Mackensie Alexander (elbow-OUT), CB Mike Hughes (knee-QUES), LB Ben Gedeon (groin-QUES), LB Anthony Barr (groin-QUES)
Storylines
After making a statement with a 24-16 win over the Broncos on Week 1 after releasing Antonio Brown, the Oakland Raiders suffered a confusing loss to the Kansas City Chiefs in Week 2. On one hand, they limited Mahomes and company to only 28 points. On the other hand, Mahomes threw four touchdown passes against them in the second quarter alone, which is when Kansas City did all their scoring. The Raiders defense held arguably the league's top offense to zero points in the second half. Therefore, elements of optimism and pessimism can stem from a performance like that. The one overwhelming positive so far has been running back Josh Jacobs. After a 23-carry, 85-yard, two-touchdown performance in Week 1, the former University of Alabama standout had 12 carries for 99 yards last week and made an impact in a negative game script (since Oakland played from behind). 
Mahomes' performance in the second quarter will undoubtedly provide some quality game film for Oakland's opponents moving forward. However, the Vikings have made it clear that their offensive revolves around Dalvin Cook and the running game. In fact, Kirk Cousins went just 8-for-10 for 98 yards and a touchdown in the team's Week 1 victory and went 14-for-32 for 230 yards, a touchdown and two interceptions in last week's loss to the Packers. Meanwhile, Cook has taken 41 carries for 265 yards and three touchdowns while his backup Alexander Mattison has taken 13 carries for 74 yards and a touchdown. Overall, Minnesota's offense has rushed the ball 65 times while Cousins has passed the ball 42 times. This was done by design and should continue moving forward, even though Adam Thielen and Stefon Diggs are among the league's top receivers. If Cook can continue his hot start, the vulnerable Raiders secondary should struggle against Minnesota's talented wide receiver duo. Oakland will undoubtedly stack the box to prevent spacing for Cook to work with, which will open up single coverage opportunities on play-action passes for both Thielen and Diggs. Given his big-play ability, Diggs specifically is someone to watch in this contest. 
X-Factor
The Vikings have had an NFL-high seven fumbles this season. They've only lost two of them, but that's a concerning mark through just two games. If their reckless ways continue, Oakland's defense (the one that showed up in seven of the eight quarters they've played this season with the exception of that one dominated by Mahomes) could capitalize. 
BetQL's NFL Model lists 6 different ★★★★★ bets to place in Week 3. Find out what they are!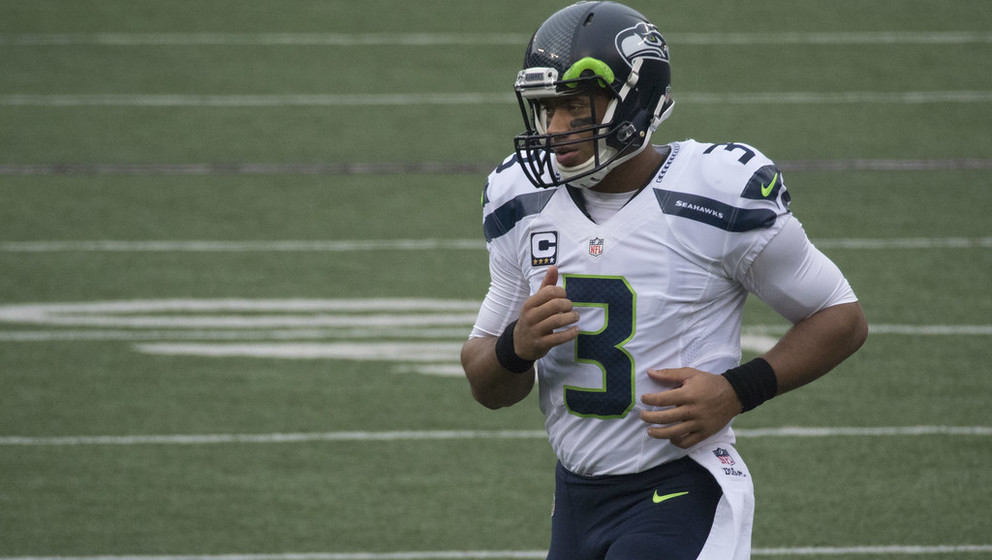 Sunday, 4:25pm EST
Injuries
Saints: DT Sheldon Rankins (Achilles-OUT), WR Tre'Quan Smith (ankle-OUT), LB Alex Anzalone (shoulder-IR), QB Drew Brees (thumb-OUT), WR Keith Kirkwood (hamstring-IR)
Seahawks: CB Neiko Thorpe (hamstring-DOUBT), G Ethan Pocic (neck-DOUBT), RB Rashaad Penny (hamstring-QUES), CB Tre Flowers (ankle-QUES), S Tedric Thompson (hamstring-QUES)
Storylines
With Drew Brees (elbow) out, the Saints will rely on Teddy Bridgewater and Taysom Hill at quarterback. The effect that that change will have on the offense will be obvious, especially considering how the Saints offense dropped off last week following Brees' injury. But, it remains to be seen how playmakers Alvin Kamara and Michael Thomas will be impacted. Right now, this situation is more of a wait-and-see proposition than anything else. New Orleans' defense has impressively accrued nine sacks through the first two weeks and could continue that trend against a porous Seahawks offensive line that has allowed eight sacks so far. 
After surrendering 20 points in Week 1 and 26 in Week 2, the Seahawks defense hasn't been as dominant as expected, but will presumably benefit from the presence of Ezekiel Ansah, who will make his season debut this week. Expect a heavy dose of Chris Carson (30 carries, 106 yards, one touchdown through two weeks) since Rashaad Penny is questionable (and will be at less than 100 percent of he plays) while Russell Wilson should continue his ultra-efficient passing ways. Wilson is 43-for-55 (78.2 percent) passing with 495 yards, five touchdowns and no interceptions in 2019. 
X-Factor
Bridgewater's play will determine the outcome of this game. At this point, we know what to expect from Wilson and the Seahawks offense. However, with Ansah added to a fearsome front seven, Seattle's defense has the potential to dominate this game, especially if Bridgewater doesn't show an ability to throw the ball down the field with accuracy, something he struggled with last week. 
Sunday, 4:25pm EST
Injuries
Texans: DE Ira Savage-Lewis (IR), OT Laremy Tunsil (ankle-QUES), G Senio Kelemete (wrist-QUES), RB Taiwan Jones (elbow-QUES)
Chargers: CB Michael Davis (hamstring-DOUBT), K Mike Badgley (groin-QUES), S Adrian Phillips (IR), TE Hunter Henry (knee-OUT)
Storylines
Despite the presence of DeAndre Hopkins, Will Fuller V, Kenny Stills and Keke Coutee, Deshaun Watson and the Texans passing offense couldn't get going last week. As a whole, Watson has been sacked 10 times already, which has limited his ability to get the ball to his talented group of playmakers. After entering the season with a three-down role, Duke Johnson Jr. has already taken the backseat to Carlos Hyde, who has impressed with 30 carries for 173 yards (5.8 yards per carry). Defensively, the Texans have allowed four different rushes of 20-plus yards this season (tied for the most in the NFL), but that might be a product of facing Kamara and Leonard Fournette in back-to-back weeks more than anything else. 
However, the Chargers rushing game has been dominant so far. Austin Ekeler (29 carries, 124 yards, two touchdowns) and Justin Jackson (13 carries, 116 yards) have been part of an overall attack that has amassed 262 yards on just 46 carries (5.7 yards per carry). Phillip Rivers (626 passing yards, three touchdowns, two interceptions) has benefitted from Ekeler's pass-catching ability as well. The shifty running back has caught 12 passes on 13 targets for 163 yards and two scores so far. Despite playing behind one of the weakest offensive lines (on paper), Rivers has been sacked five times through the first two weeks, which is in the middle of the road. As a whole, Los Angeles is looking to rebound after a 13-10 loss to the Lions last week. Interestingly, the talented offenses of the Chargers and Texans combined for a whopping 23 points in their respective contests last week. 
X-Factor
Watson needs time to throw the football. Luckily for him, the Chargers have accumulated just two sacks (one by Melvin Ingram, one by Joey Bosa) in the first two weeks, but the presence of that duo is enough to create a major concern for Houston's offensive line. If the Texans can keep their quarterback upright, they should be able to put up some points through the air. But, as seen in the first couple of weeks, that's a big "if". 
Sunday, 4:25pm EST
Injuries
Steelers: LB Vince Williams (hamstring-OUT), LB Anthony Chickillo (foot-OUT), QB Ben Roethlisberger (elbow-IR), FB Roosevelt Nix (knee-OUT), S Sean Davis (shoulder-IR)
49ers: DE Nick Bosa (ankle-QUES), CB Jimmie Ward (hand-QUES), S Jaquiski Tartt (toe-QUES), WR Trent Taylor (foot-IR), DE Dee Ford (quadriceps-QUES), WR Jalen Hurd (back-OUT), RB Tevin Coleman (ankle-OUT), OT Joe Staley (core-OUT)
Storylines
The San Francisco 49ers are off to an impressive start, earning back-to-back road victories in dominating fashion. However, they'll have to deal with some major injuries this week, including star tackle Joe Staley (core). The loss of their starting left tackle could be catastrophic for the 49ers, especially since rookie Justin Skule will now assume the most important position on the offensive line. Read NFL injury expert Will Carroll's analysis about Staley and another notable offensive lineman in his weekly column. Nick Bosa (ankle) and Dee Ford (quadriceps) could also miss the game or be limited on the defensive end. But, as seen so far, Jimmy Garoppolo and the 49ers offense devised by offensive mastermind Kyle Shanahan appear to be a major threat to the league through the first two weeks. 
With Ben Roethlisberger (elbow) out for the season, the Pittsburgh Steelers will turn to Mason Rudolph at quarterback. Rudolph's ability to move around in and outside of the pocket might open up more opportunities for the Steelers offense, but like any first-time starter, it's tough to predict the impact that he will make since emotions can certainly come into play. If James Conner, who was on the injury report all week before getting cleared, is limited, that'll make Rudolph's life tougher. The Steelers traded a first-round pick for former Dolphins defensive back Minkah Fitzpatrick, who will play on Sunday. It remains to be seen whether or not he can make an immediate impact. 
X-Factor
Rudolph and wideout James Washington played together at Oklahoma State University. As seen in the preseason, the two have a major connection. While Washington has been quiet so far, there's a strong reason to believe that he will make an impact this week. 
Former NFL offensive lineman and current broadcaster and radio host Ross Tucker selected one of these teams as his personal best bet of the week. Find out who he picked!
Sunday, 8:20pm EST 
Injuries
Rams: C Austin Blythe (ankle-QUES), DT Aaron Donald (back-QUES), TE Tyler Higbee (chest-OUT)
Browns: TE David Njoku (wrist, IR), OT Chris Hubbard (foot-QUES), S Sheldrick Redwine (hamstring-QUES), LB Adarius Taylor (ankle-QUES), OT Kendall Lamm (knee-OUT), CB Greedy Williams (hamstring-QUES), S Damarious Randall (concussion-OUT), CB Denzel Ward (hamstring-QUES), LB Christian Kirksey (chest-OUT), S Morgan Burnett (quadriceps-QUES), WR Rashard Higgins (knee-QUES), DE Chris Smith (personal-QUES), QB Drew Stanton (knee-IR)
Storylines
The Rams are off to a solid start after taking down the Panthers 30-27 on the road in Week 1 before dominating the Saints 27-9 at home in Week 2. Jared Goff, Cooper Kupp, Robert Woods, Brandin Cooks, Todd Gurley and Malcolm Brown should all continue to produce in this matchup. It's very clear that the Goff-Kupp connection is real and thriving. Read more about why that duo poses a major threat this week and beyond.  
Who would have thought that a team led by Baker Mayfield, Odell Beckham Jr. and Jarvis Landry would have discipline issues? The Cleveland Browns have committed an NFL-high 27 penalties, which has awarded their opponents 267 yards (also an NFL-high) through just two weeks. The team has clearly not found their groove yet following an offseason of praise. The number of players who are questionable or out for Cleveland this week is also concerning, since the team seemingly needs to be at full strength to compete with the Rams. It could be a long night for Cleveland on Sunday Night Football. 
X-Factor
Cleveland has a 22.2 third-down conversion rate through two weeks, which is the second-worst mark in the league. If the Browns want to pull off the upset in this matchup, they'll need to drastically improve that number. If not, the game could be over by 9:00. Luckily, Beckham would be able to verify that time on his million-dollar watch of the week, though.
BetQL's NFL Model has gone 10-2 in overall Rams bets this season. Find out this week's best bet!  
Check back next week for another installment of this column!