NFL
Breaking News Quickly Swung Line In Ravens/Steelers Game
With the No. 1 spot in the AFC secured, Lamar Jackson and some other key Ravens will sit this one out
By Dan Karpuc - Dec 24, 2019, 3:50am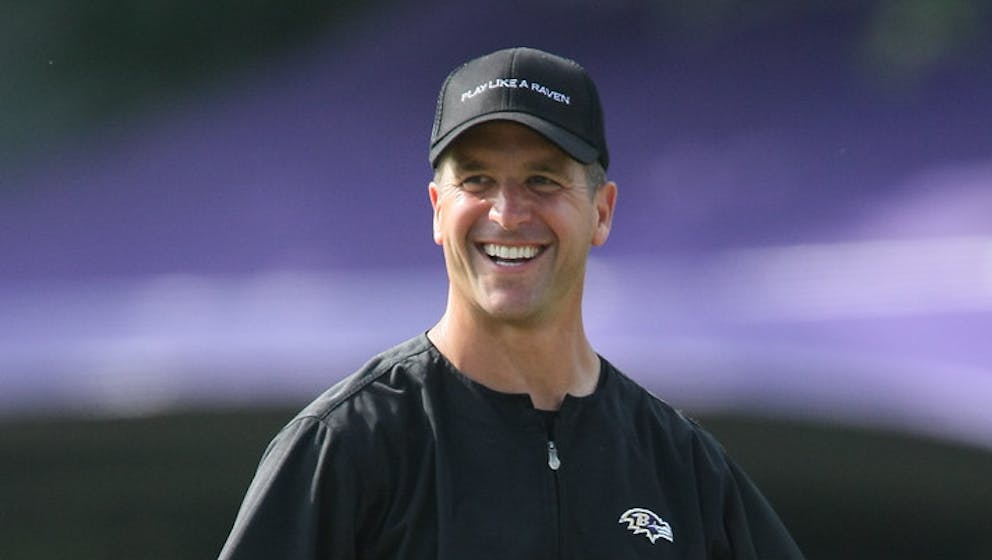 SOURCE (ESPN) - "Pro Bowl quarterback Lamar Jackson is among several Baltimore Ravens starters, including injured running back Mark Ingram, who will not play in Sunday's regular-season finale against the Pittsburgh Steelers, coach John Harbaugh announced Monday. ...
The Ravens (13-2) clinched the AFC's No. 1 seed for the first time in team history and secured home-field advantage throughout the playoffs with Sunday's 31-15 victory over the Cleveland Browns, meaning they have nothing to gain against the rival Steelers (8-7).
"It was pretty straightforward," Harbaugh said. "It's not a hard decision really, if you sit back and think about it. It's a solid decision."
Robert Griffin III will start at quarterback for Baltimore against Pittsburgh, which can clinch a playoff spot with a win on Sunday but also needs the Tennessee Titans to lose to the Houston Texans. The Steelers also can make it with a loss but would need help from several teams in those scenarios.
In addition to Jackson and Ingram, guard Marshal Yanda, safety Earl Thomas and defensive tackle Brandon Williams won't play against Pittsburgh. Because teams can have up to seven inactives, two other starters could also watch from the sidelines. The top candidates for those spots seem to be cornerbacks Jimmy Smith and Marcus Peters, offensive tackle Ronnie Stanley or tight end Mark Andrews."
Steelers (8-7) at Ravens (13-2)
PIT -2, O/U 38, Sunday 12/29/19, 4:25pm EST
Since the Baltimore Ravens have essentially nothing to play for, not only are they going to rest Lamar Jackson for this Week 17 matchup, but they're going to sit a number of key starters, including Mark Ingram, Marshal Yanda, Earl Thomas and Brandon Williams (at the very minimum). Two of the foursome of Jimmy Smith, Marcus Peters, Ronnie Stanley or Mark Andrews will likely also sit out since John Harbaugh can name up to seven inactive players. While Jackson's rest day was most likely factored into the opening line (Ravens -3), the news of other key players sitting out created a major swing, thus making the Steelers two-point road favorites within the span of a few hours. Let's keep in mind that Duck Hodges will start for the Steelers, who are on the playoff bubble at the moment.
Robert Griffin III will make his first start for the Ravens and his first since New Years Day in 2017 (Week 17 of the 2016 season) as a member of the Cleveland Browns. Backing up Jackson this season, Griffin completed 12-of-17 passes for 129 yards through the air (with a touchdown and an interception) and rushed for 20 yards on 12 carries. He will most likely be a major downgrade from the MVP-frontrunner Jackson, who had the best dual-threat season from a quarterback in the history of the league while leading the NFL's most deadly offense. It will be fascinating to see how Griffin is able to perform within that same offense, especially since he'll most likely be given second and third-stringers to work with.
The Steelers are on the AFC playoff bubble and in order to capture the No. 6 seed, they need a win over the Ravens, the Tennessee Titans and Oakland Raiders to both lose and an Indianapolis Colts win. Therefore, there are a lot of moving pieces and a lot that needs to go right. But, it all starts with taking care of business in this contest. One certainty is that Pittsburgh's defense will try to get after Griffin. The Steelers are tied with the Patriots for the NFL's top spot in turnovers forced per game (2.4) and have also recorded 3.4 sacks per contest (2nd in the NFL). It'll be important to keep an eye on this line as the week rolls along.
Where do you think the line will close? You can track line movement for this contest all week long using BetQL!